Host an Event
The Purdue University Northwest Gabis Arboretum is the premier setting for weddings, corporate events and private events. With both indoor and outdoor venues, we have a venue for every occasion.
Interested in renting one of Gabis Arboretum's facilities? Please fill out our Facility Rental Request Form to receive more information.
Gabis Arboretum is ideal for wedding ceremonies, commitment ceremonies or vow renewals. The picturesque views and manicured gardens create the perfect backdrop for your special day.
We can accommodate wedding ceremonies for up to 300 guests and small casual receptions for up to 80 guests.
Please note that Gabis Arboretum is a rental site only and does not offer event-planning services.
View our wedding video to see our favorite locations for your special day!
Consider Gabis Arboretum's beautiful venues for any social event or shower. Gabis Arboretum is the perfect place for club meetings, reunions, anniversary parties, bridal or baby showers.
Don't host a party at home. Let Gabis Arboretum do the work for you!
Innovative companies have come to realize that any offsite meeting can be enhanced by the right environment. Come to Gabis Arboretum to be inspired, focused and energized!
Achieve much more than you would have if you'd spent the day in the office. Refresh your team with the breathtaking views of the prairie, ornamental gardens, or unique wildlife. Take a walk on our 6+ miles of hiking trails and become inspired with that one million dollar idea.
We offer many versatile spaces for your business's meetings, conferences, workshops, and more!
Leave your worries behind and let us help you create the perfect birthday party!
Available May through October on Fridays, Saturdays, and Sundays
Party Package Includes:
Maximum of 20 guests
2 hours of party time with additional 30 minutes for set-up and 30 minutes for break-down
Private party room in Depot building with tables and chairs
All-day admission to the arboretum for you and your guests. Everyone is welcome to stay and enjoy the full arboretum before and/or after the designated party time frame.
Train conductor hat for the birthday child
Hosts can bring in their own food and non-alcoholic beverages or use a caterer of their choice.
Venues
Meyer Memorial Pavilion
Ceremony capacity: 200 in lawn/175 under pavilion
Seated reception capacity: 80
Constructed of natural materials, the Joseph E. Meyer Memorial Pavilion artfully blends into the surrounding gardens. Picture an expansive lawn surrounded by colorful plantings that curve around the pavilion. With its peaked, wood-beam roof, fireplace and stone pillars, the pavilion is the ideal open-air site for creativity and imagination. Access to indoor restrooms and electricity is available.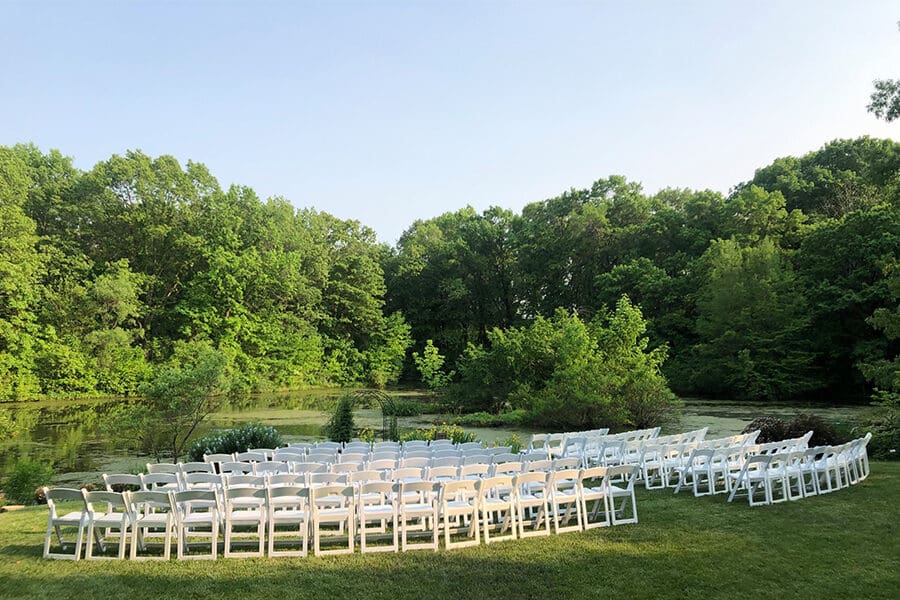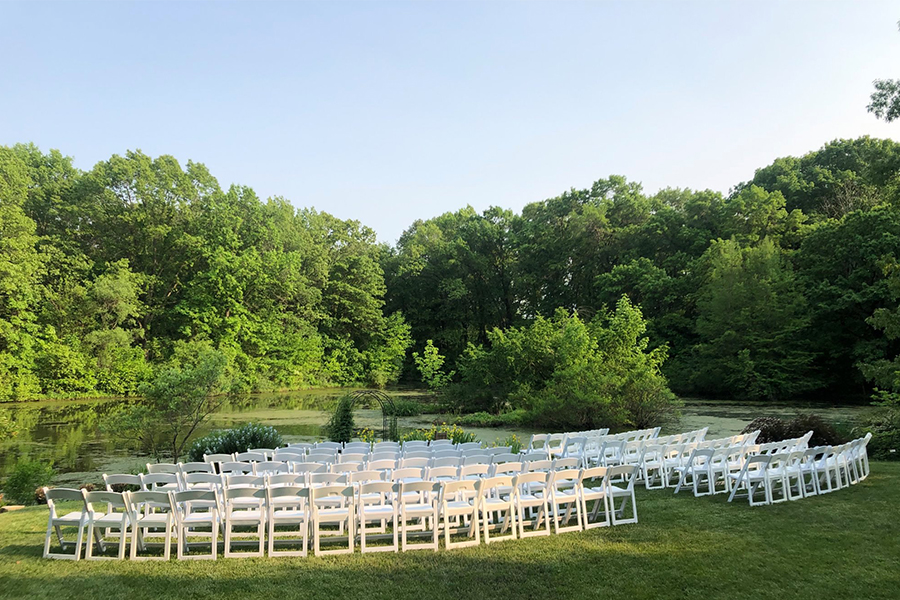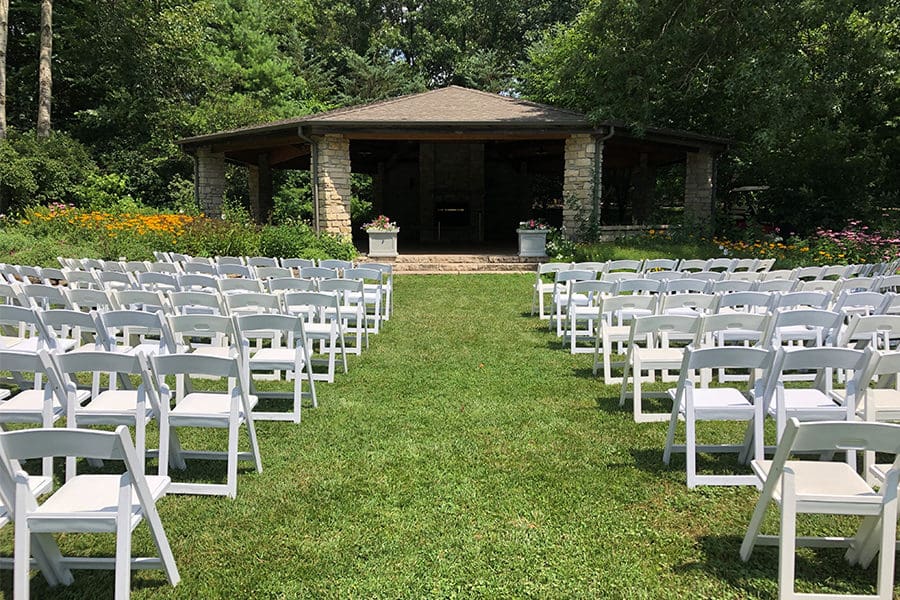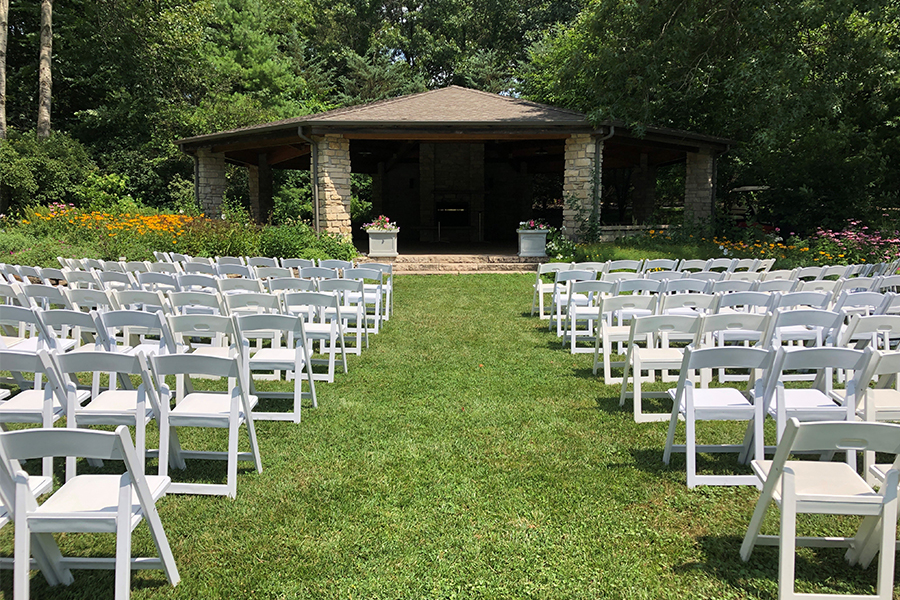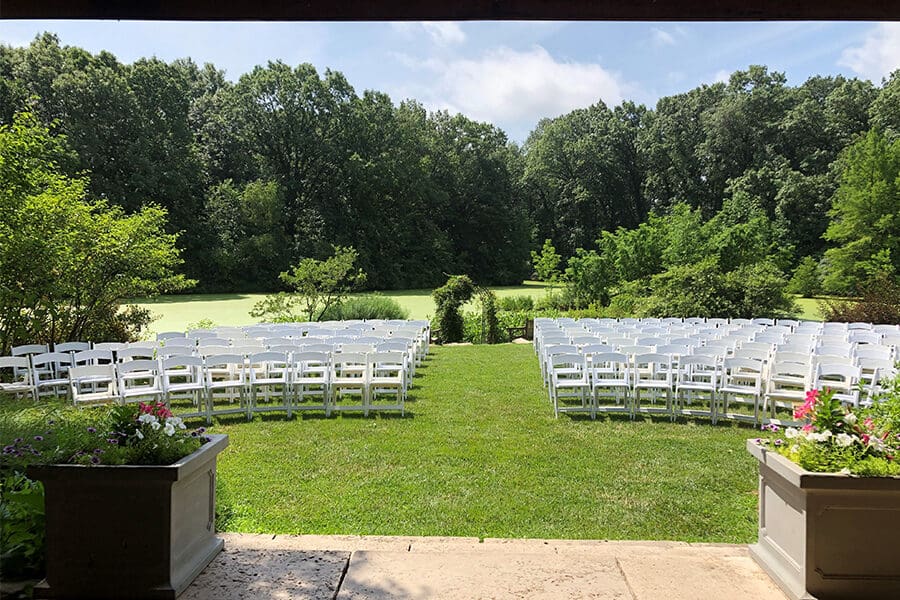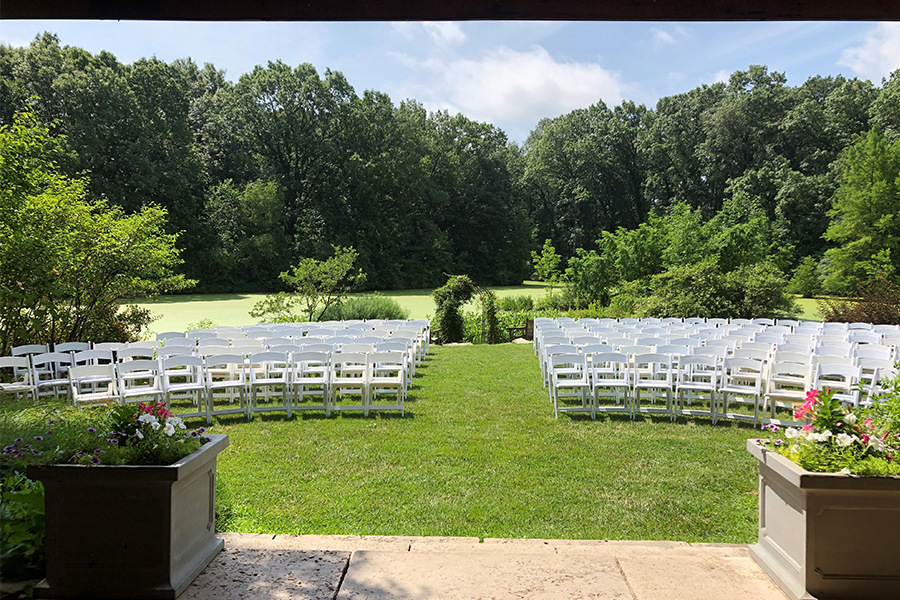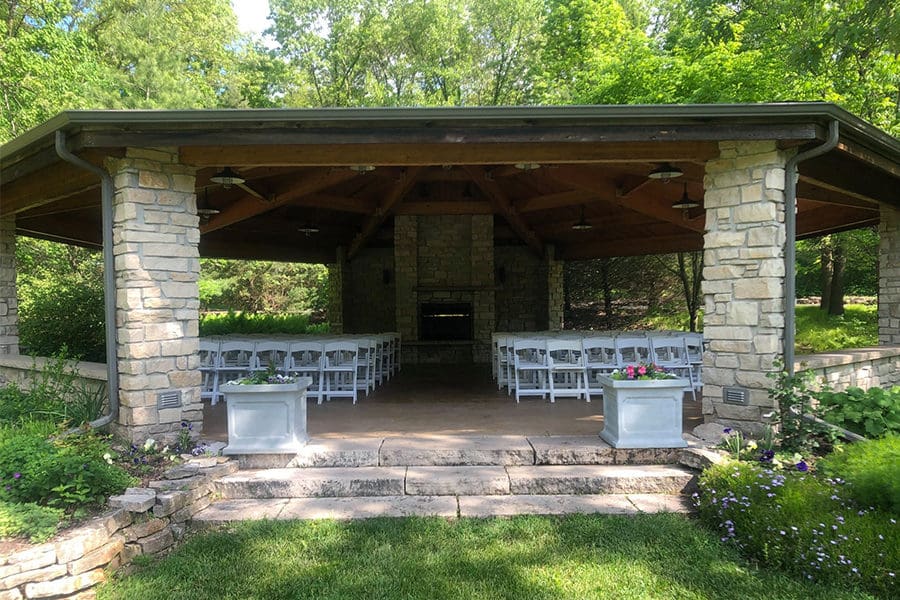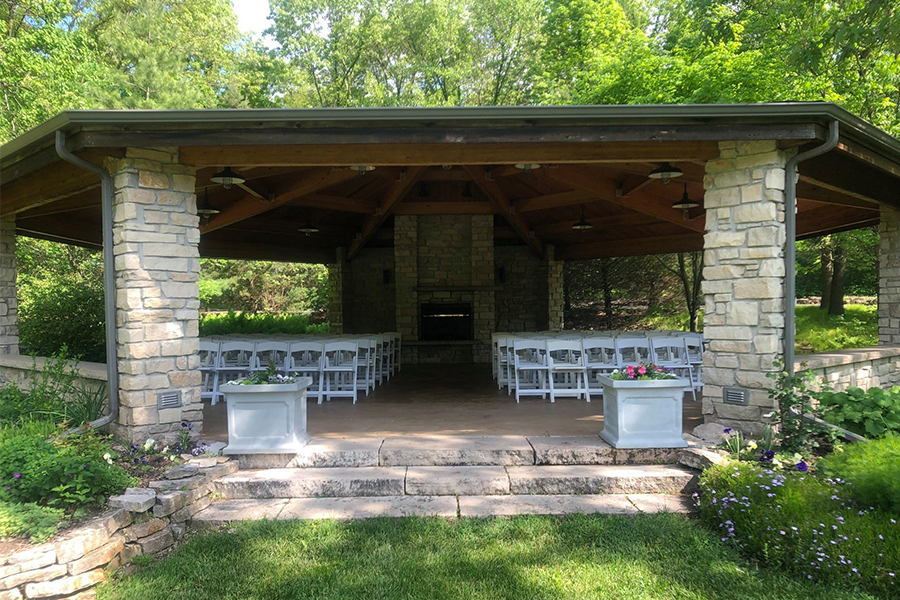 Railway Depot
Ceremony capacity: 100
Seated reception capacity: 80
Gabis Arboretum's Depot offers a unique, old-fashioned train station setting ideally suited for wedding ceremonies, corporate and private events. This location has a great view of the Midwest's largest G-scale railway garden. Hop aboard for a memorable time and let us be the conductor for your event!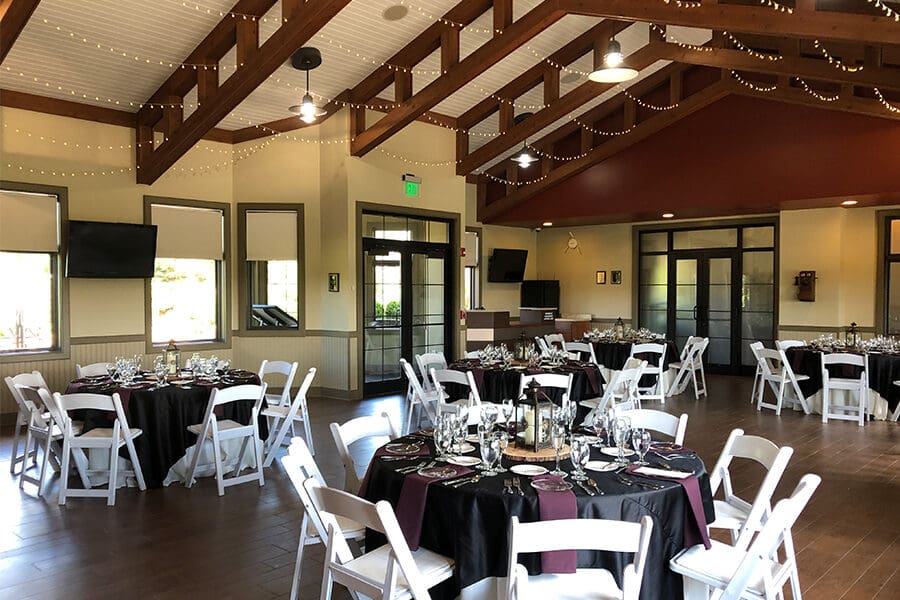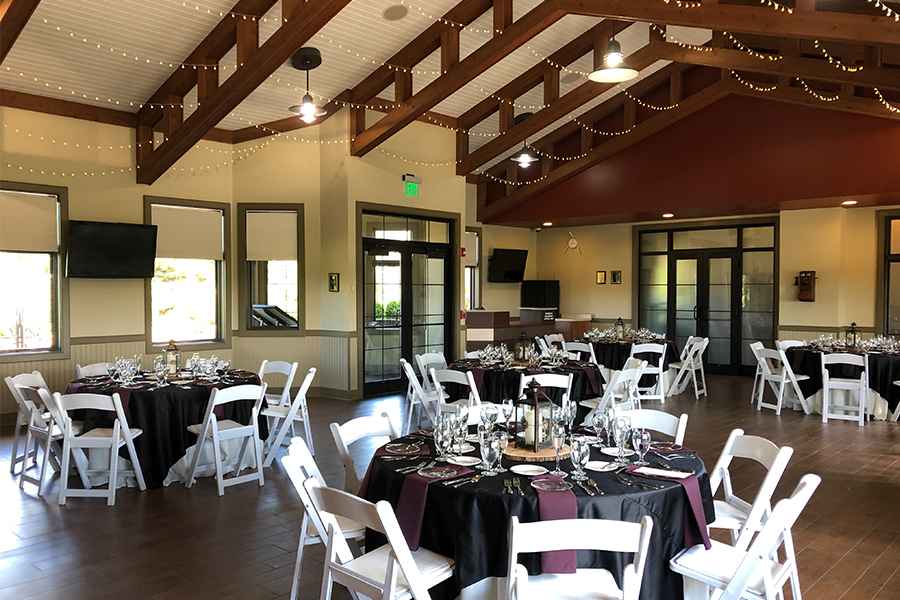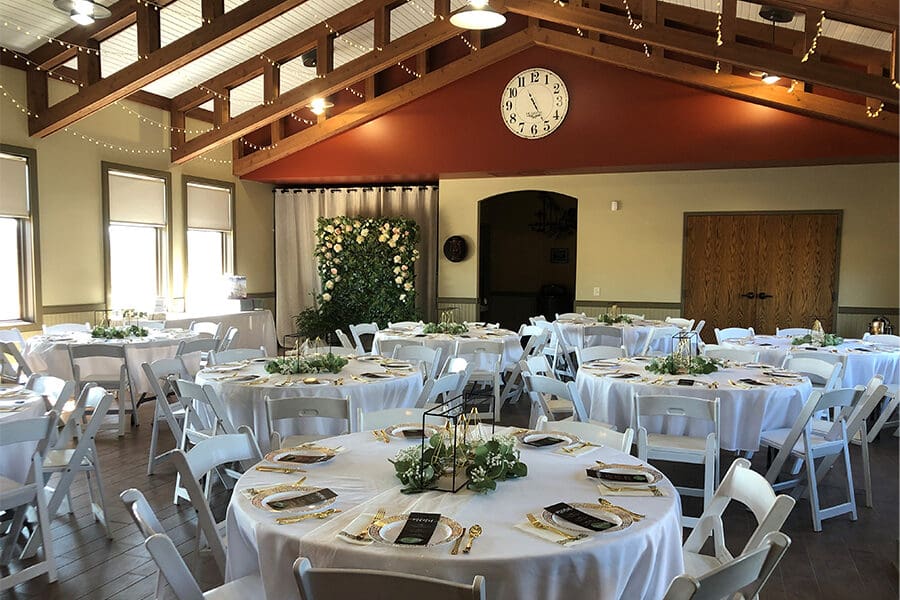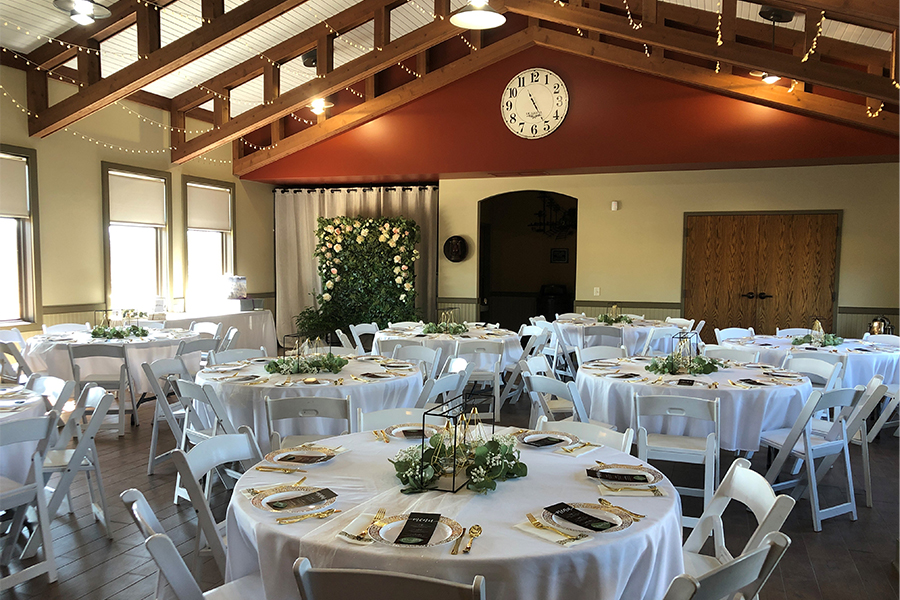 Golden Spike Room
Seating capacity: 24
Located within the Railway Depot, the Golden Spike Room offers a stunning view of the Railway Garden just outside–perfect for your next meeting or birthday party.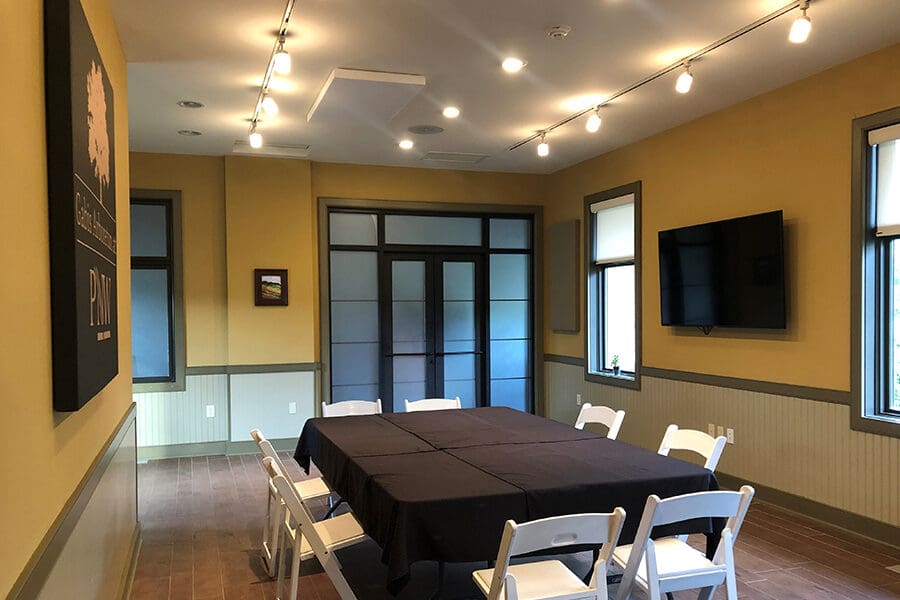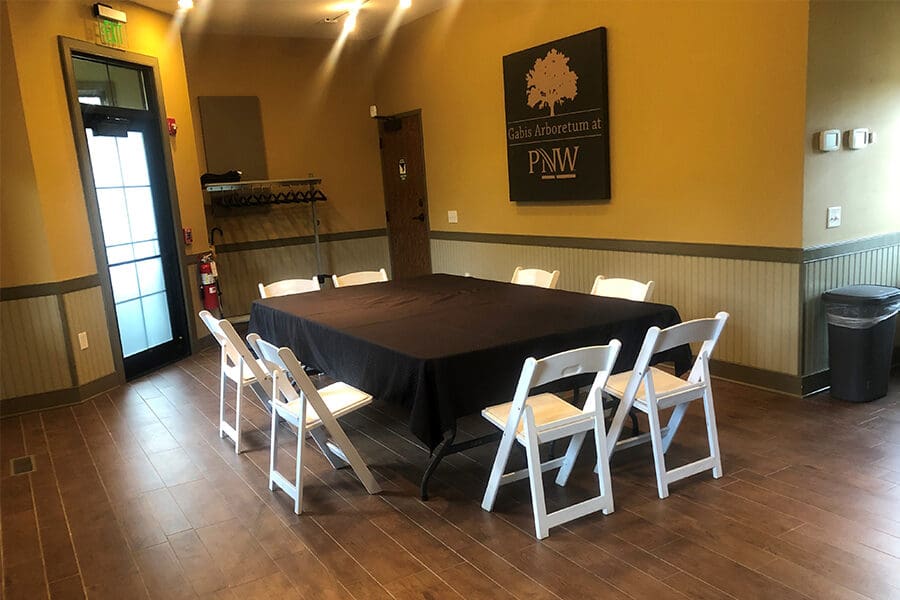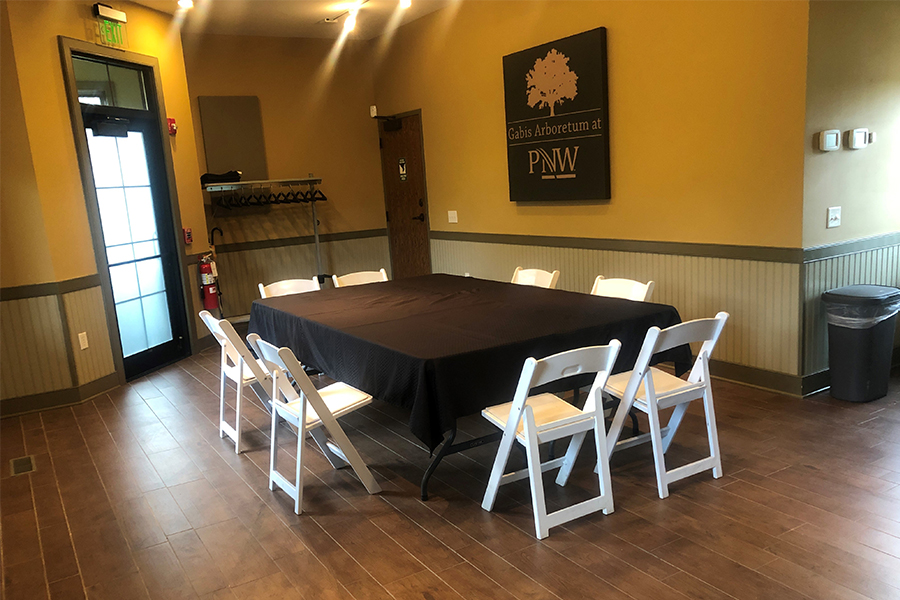 The Sidetrack with Stage
Capacity varies with venue layout
The arboretum's sidetrack is located just behind the Railway Depot with views of the Railway Garden. This lawn is great for larger ceremonies and outdoor reception spaces, concerts or conferences.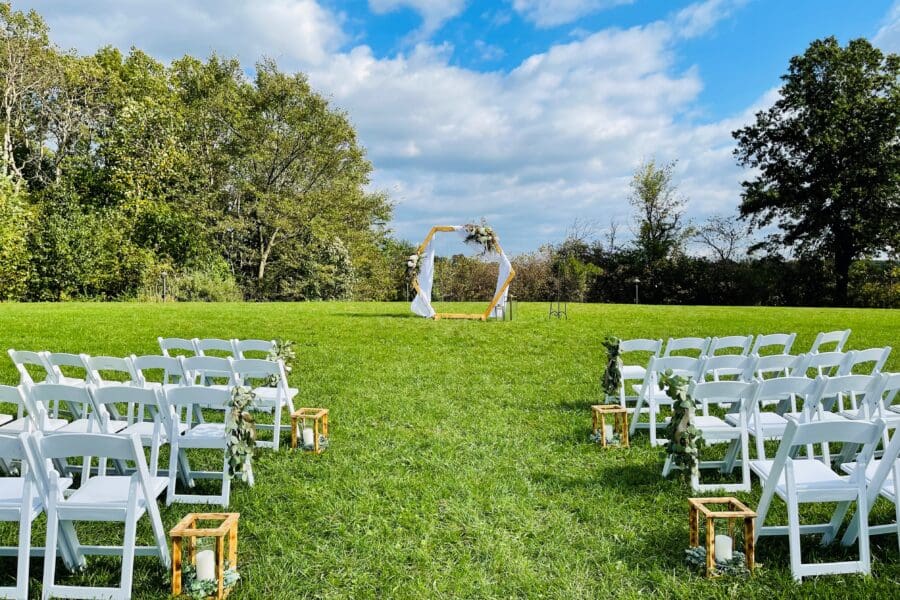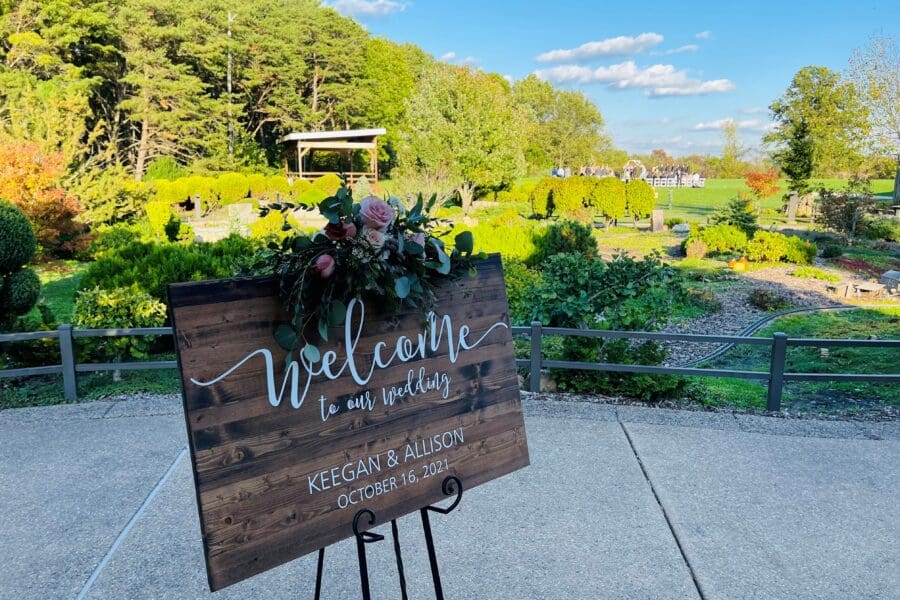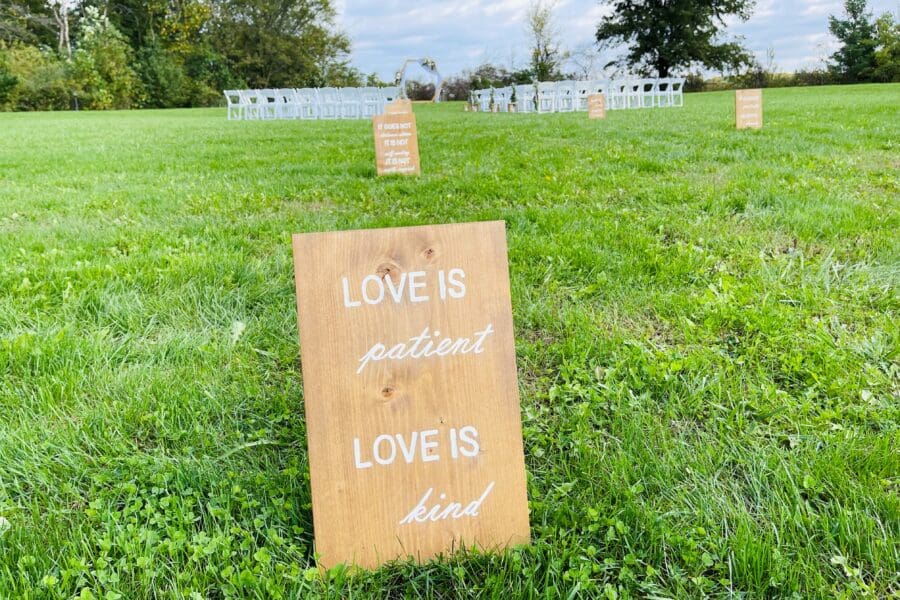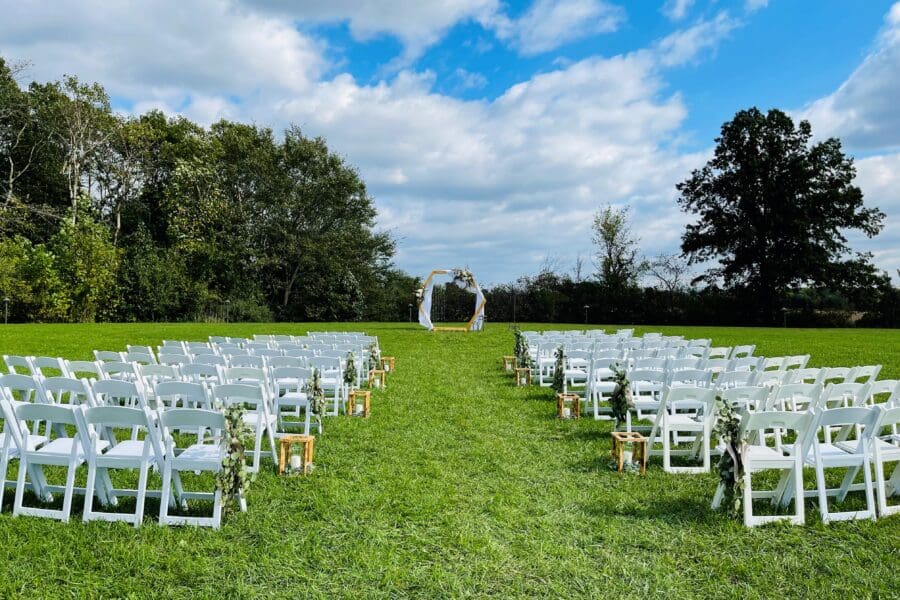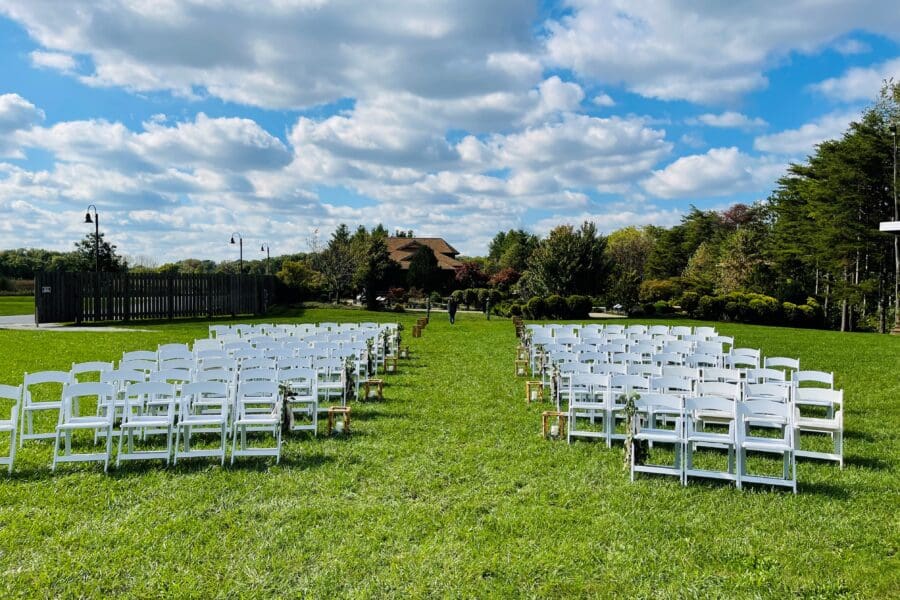 Celebration Rose Pavilion
Ceremony capacity: 200 in lawn/30 under pavilion
Located in the Bapst Rose Garden, this brand-new pavilion is ideal for an intimate celebration or event. Donated by a couple celebrating their 50th anniversary, the pavilion will serve as a beautiful setting for your special day. Guests will find delight in the variety of colorful blooming annuals and roses throughout the season.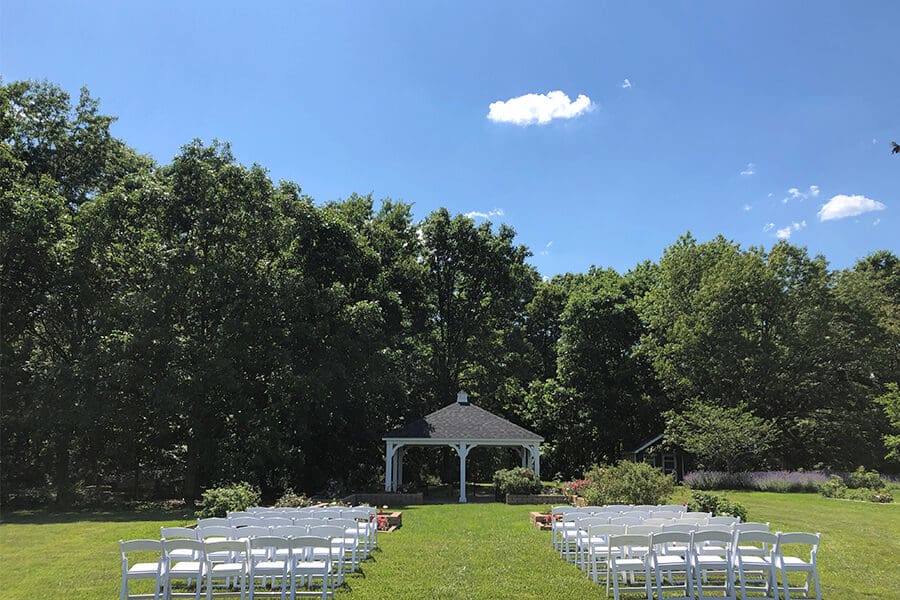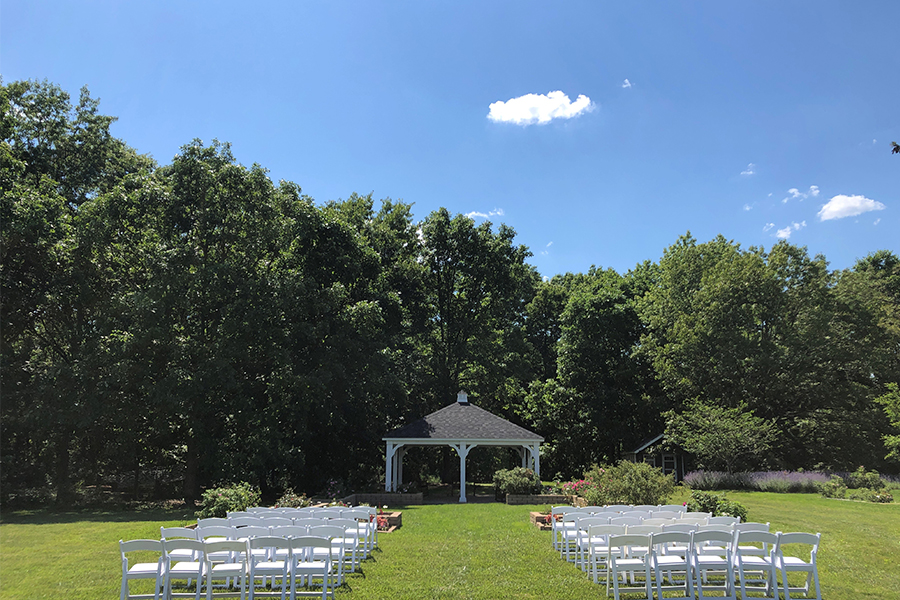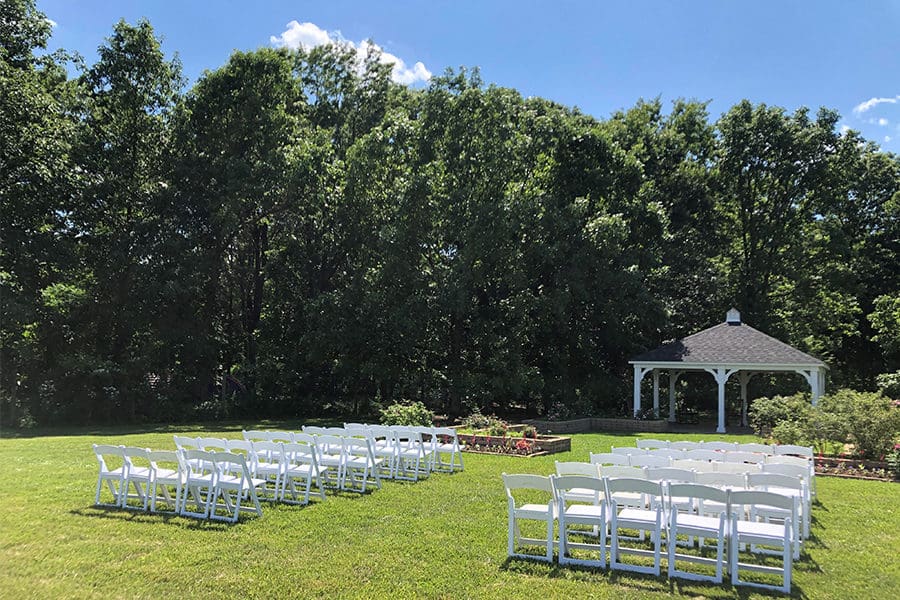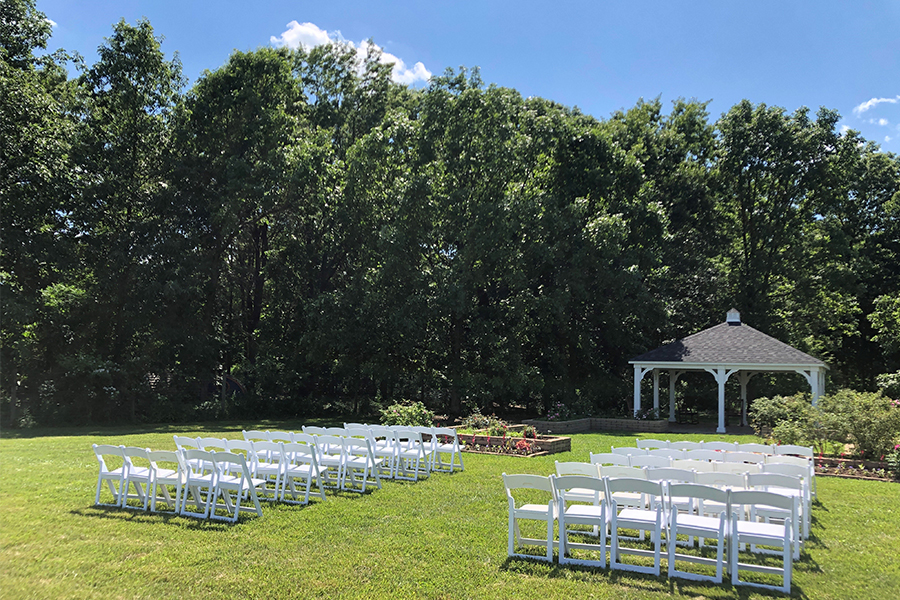 Ed's Oasis
Ceremony capacity: 35
Ed's Oasis is the perfect space for an intimate, private ceremony. With prairie flowers and the large oak tree shading your guests, this space creates a special memory.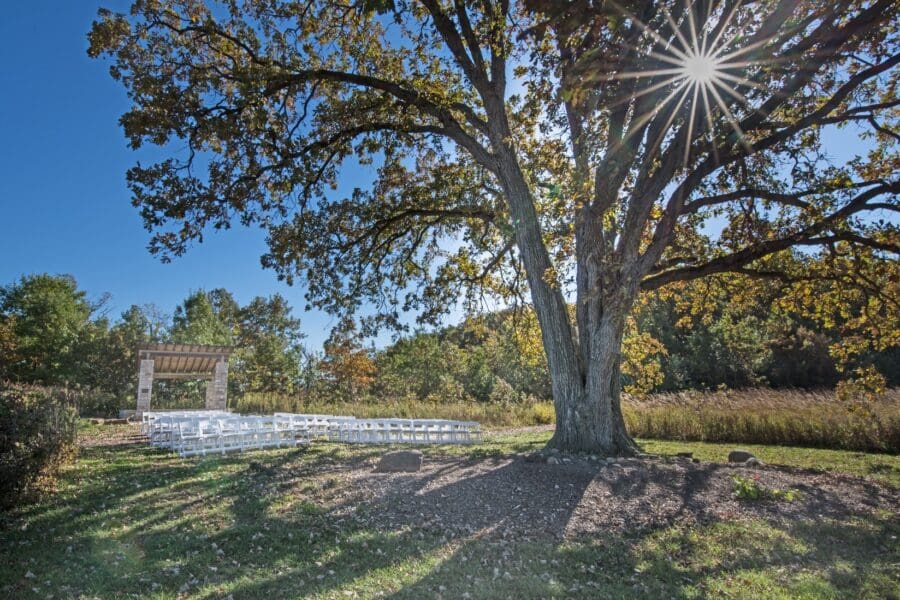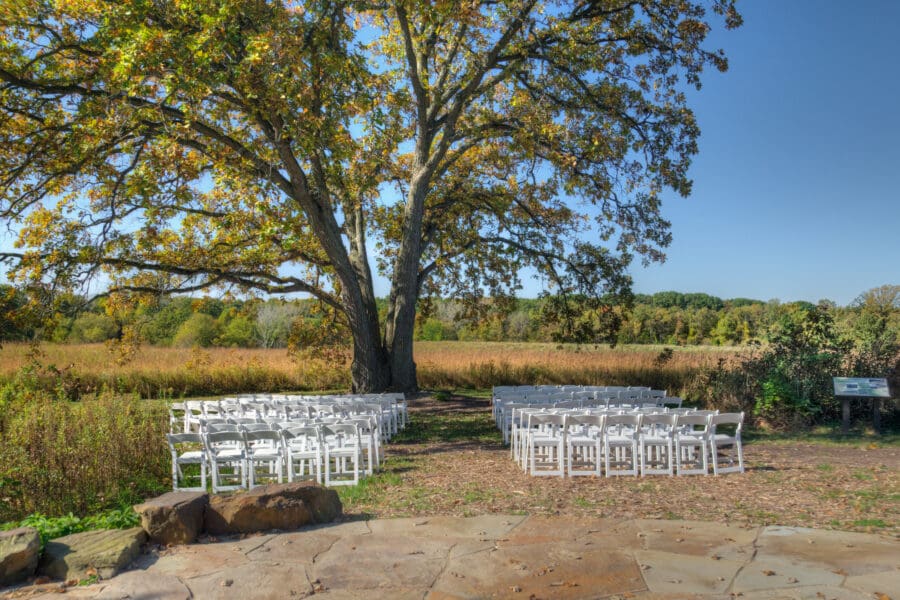 Window on the Wetlands
Ceremony capacity: 35
Window on the Wetlands showcases a variety of unique landscapes including wetlands, prairies and woodlands. This area is sure to make your day magical.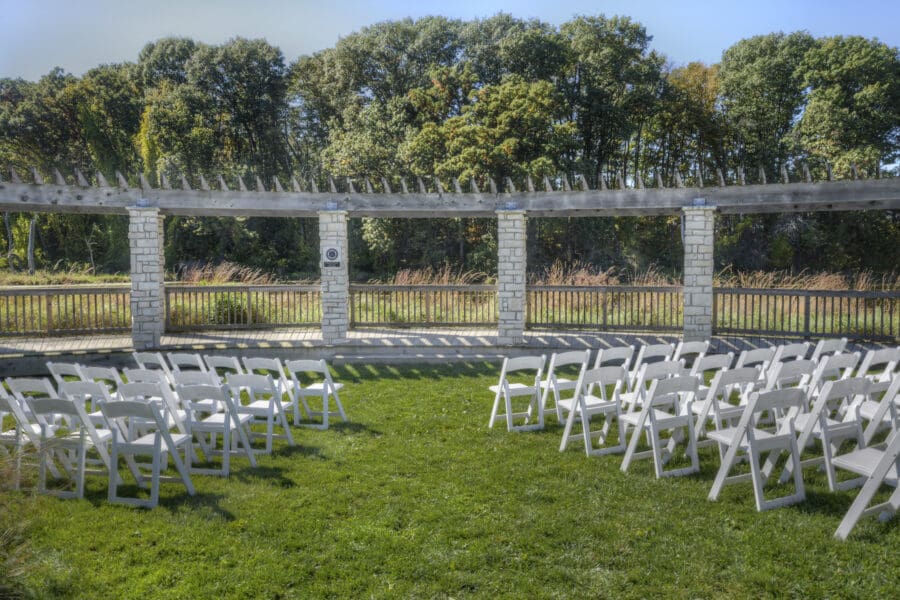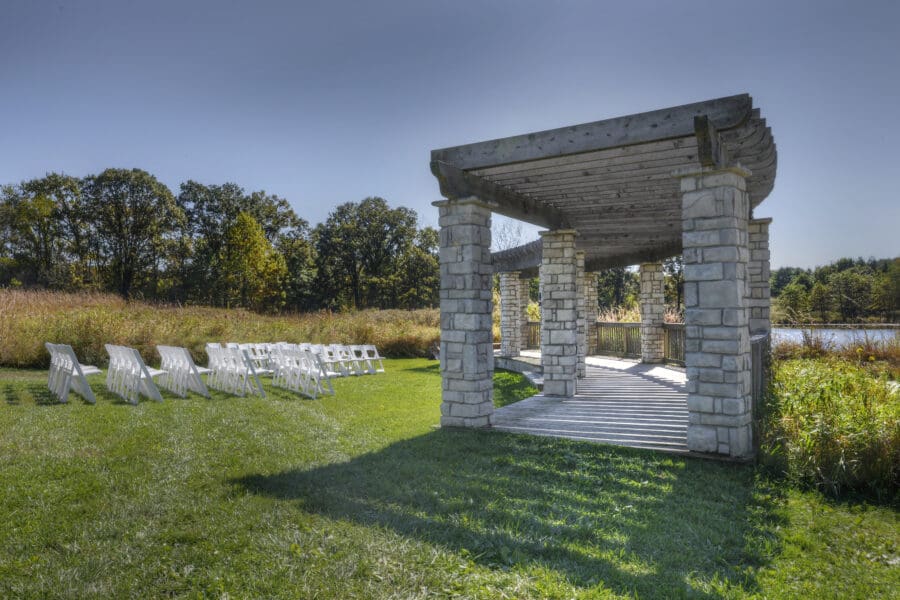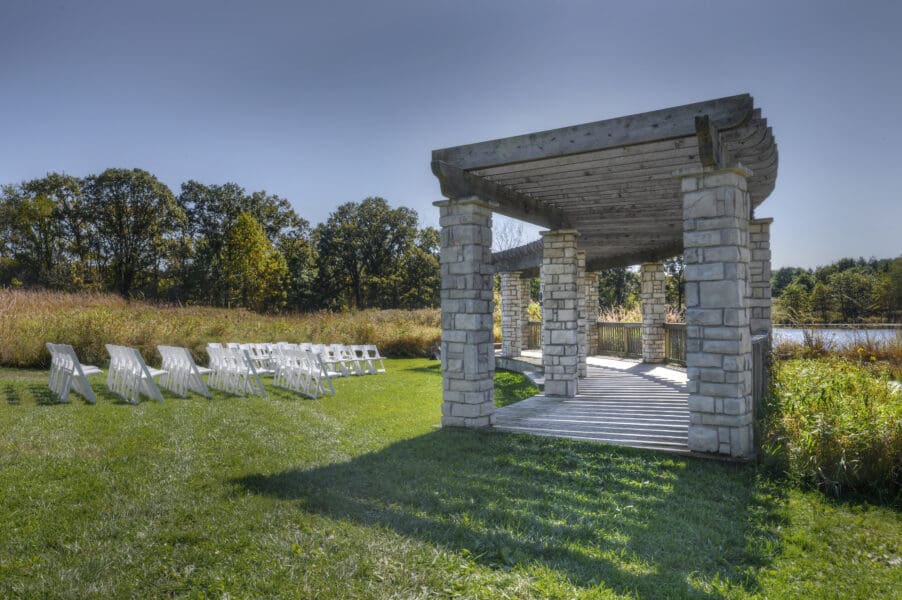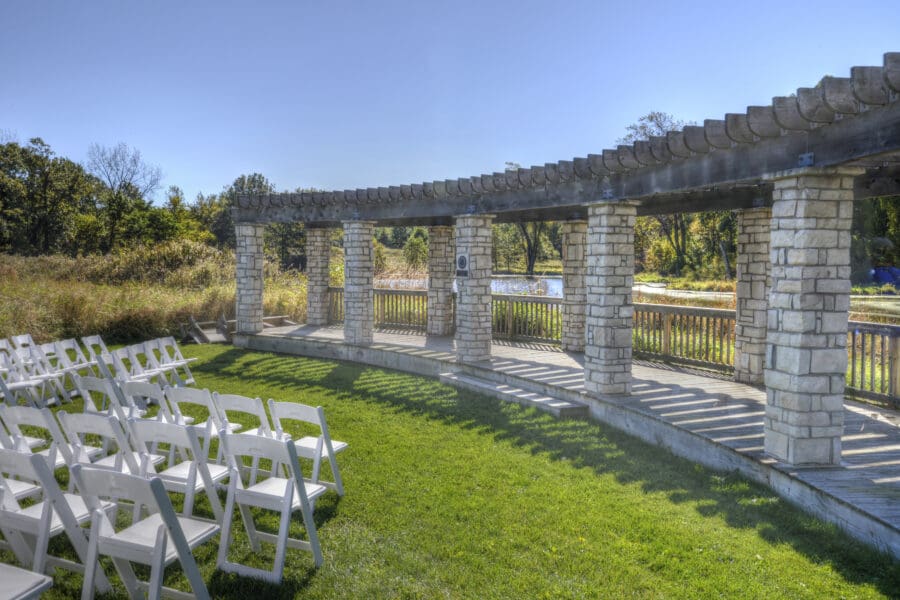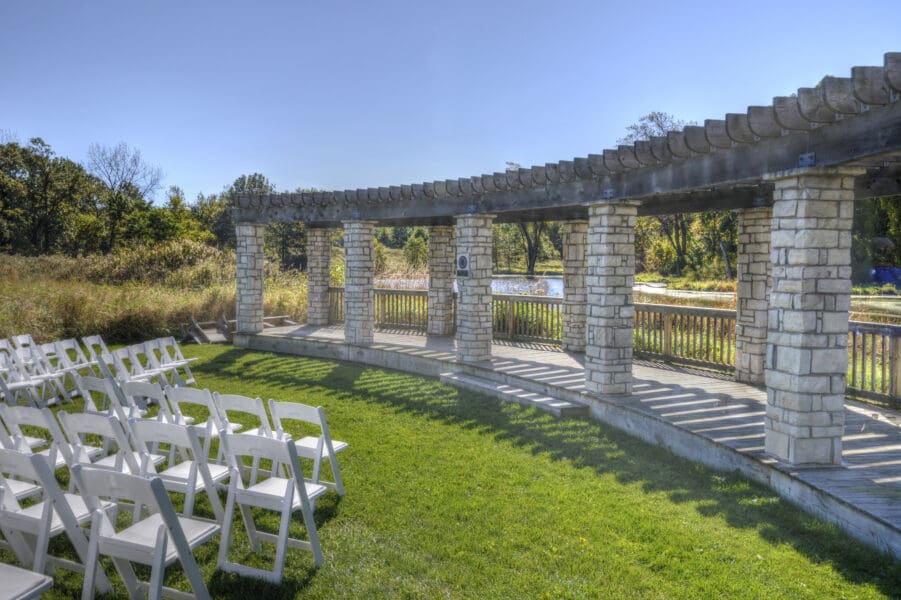 Council Oak
Ceremony capacity: 35
The Council Oak tree is the oldest oak tree on the property. This space represents an enchanting love that will last a lifetime.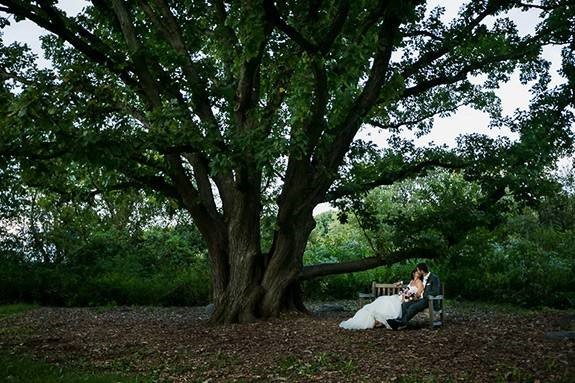 Contact Us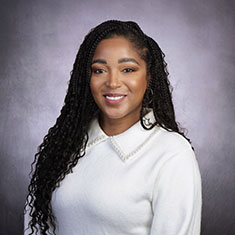 Adara Rivera
Event Sales Manager at Gabis Arboretum and The Great Hall Events & Conference Center

Office: (219)785-5219 | (219)989-8493