About Us
Mission
Gabis Arboretum at Purdue Northwest serves as a living laboratory for education, research, conservation and engagement with the natural environment.
History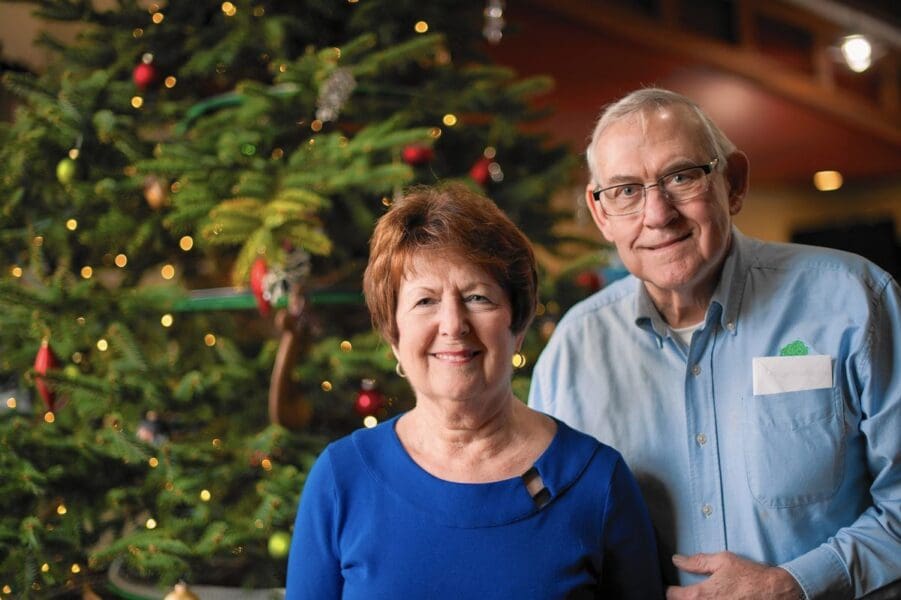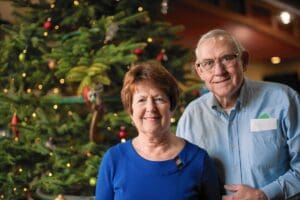 The arboretum was founded by Damien and Rita Gabis. In the early 1990s, Dr. and Mrs. Gabis purchased 72 acres of land and through a series of purchases over several years, brought together 300 acres that became known as Taltree Arboretum & Gardens.
As the Gabises learned more about the northwest Indiana region, they saw and understood the need for green space and set out to create a natural place where people could be inspired and experience the serenity of nature.
The Idea
Through 1994 and 1995, Damien took a variety of ecology courses at the Morton Arboretum ultimately becoming a certified naturalist. The vision for the arboretum grew out of these classes and discussions with other professionals. Rita's love and interest in gardening was brought into the vision and the arboretum began to come together. The Gabises envisioned a place where people would come to be refreshed, find inspiration in nature and learn about horticulture and ecology.
Initial groundwork for the arboretum began in 1996 and the Gabis family began the first formal tree collection by acquiring 48 species of oak acorns in 1997. A foundation was established in 1998 to fund and care for the arboretum. Since then, the Gabises and others have invested significant funds to support conservation, ecological and educational activities.
During the spring of 1998, staff and volunteers planted 35 acres of warm season prairie and more than 7,000 oaks and hickories. Oaks and hickories were chosen because original surveys from the U.S. Government Land Office from 1835-1837 indicated that the property's original forest was made up of these species. This began a large effort to return the arboretum not only to nature, but to its historical state, reclaiming it back from farmland.
Soon after the initial forest plantings, staff and volunteers restored a large wetland that had been drained for agriculture. Trails connecting each area were constructed and since that time, numerous species of mammals, birds, insects and amphibians have come to call the arboretum home.
Opening to the Public
In October of 2001, Taltree Arboretum & Gardens officially opened to the public. New facilities were added such as the Joseph E. Meyer Memorial Pavilion, with Damien doing much of the groundwork himself. The Railway Garden Depot groundbreaking was in August of 2008 and the Grand Opening Celebration for the Railway Garden took place in June of 2011. Plants were specifically selected for the Railway Garden by professionals and Rita Gabis, who has a particular fondness for the complex plants in that exhibit.
Since that time, the arboretum has earned two prestigious accreditations; Level III accreditation through ArbNet and is recognized as a Quercus Collection holder through the North American Plant Collections Consortium. ArbNet is an international initiative that has four levels of accreditation, recognizing arboretums of various degrees of development, capacity and professionalism. Acceptance into the NAPCC program is recognition of the institution's long-term commitment to plant collections preservation, and to achieving a high standard of excellence in plant collections management.
Joining Purdue University Northwest
On February 1, 2018 the Taltree Arboretum & Gardens board of directors and the Gabis family donated the arboretum to Purdue University Northwest (PNW). The gift to PNW was valued at approximately $12 million. PNW assumed arboretum operations as an arboretum for public, educational, conservation and recreational use.
The arboretum's board and the Gabis family had been exploring options for sustainability with a focus on partners with complementary missions. Purdue University Northwest was chosen due to its complementary academic programs, focus on community engagement and proximity to the arboretum. The arboretum was renamed to honor founder's Damien and Rita Gabis.
The Future
The arboretum is part of the Purdue Northwest system and is continuing its focus on conservation, environmental education and community engagement. Under the ownership of PNW, the arboretum has expanded opportunities for research and exploratory learning in collaboration with students and faculty. The arboretum continues to offer service learning projects to youth and adult groups and is striving for a broad community impact through events and educational programs.
Staff