Annual Membership
A Gabis Arboretum provides free admission and reciprocal benefits to more than 300 other arboreta and gardens nationwide. It's perfect for outdoor lovers, bird watchers, hikers, dog walkers, photographers and more!
Become a Member or Renew Your Membership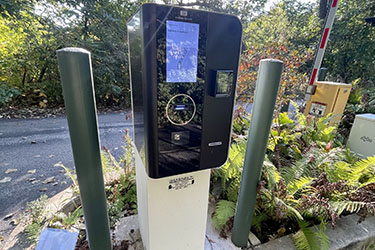 New Front Automated Gate Kiosk at Gabis Arboretum
A new automated gate at Gabis Arboretum is installed and ready for use. Beginning Monday, December 4, non-members will pay the $10 carload admission fee via credit card and members will scan their new membership card.
Costs
$50 ($40 for seniors age 55+ and PNW employees)
Membership Benefits
Free admission to the arboretum and Railway Garden for all passengers in the member's vehicle. Members will be provided with one household membership card. Additional cards may be purchased for $5 each upon checkout.
NEW! Member Early Access- Members have access to the arboretum grounds beginning at sunrise during April-November only. Members are subject to regular arboretum hours during December-March. Must present membership card upon entry.
10% discount in the Gabis Arboretum Store for those in the member household
Member discounts on select arboretum programs and classes.
Reciprocal admission privileges at other arboreta and public gardens throughout the United States. The Gabis Arboretum participates in the American Horticultural Society's Reciprocal Admissions Program. There are over 300 arboreta and gardens participating in the program. For a list of participating institutions, visit the AHS Reciprocal Admissions Program website. We strongly advise that you call the arboretum or garden that you plan to visit to verify reciprocal benefits.
Additional Options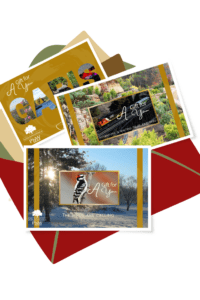 Treat a loved one to a Gabis Arboretum gift membership! Not only will the recipient receive all of the membership benefits (listed above) but you will have the pleasure of knowing that your gift helps protect 300 acres of green space!
Gift Membership FAQs
Q: How will the recipient receive the gift membership?
A: During checkout, you can choose if the membership package will be mailed to you or the recipient.
Q: What does the gift package include?
A: A gift membership package includes the membership ID card, an arboretum stationary card (while supplies last) and an arboretum brochure.
Q: I don't know if the recipient is already a member? Do I still pay for the full year?
A: If the recipient is already a member, our system will add one year on to their current date of expiration. Example: Their current membership expires Jan. 15, 2024 and you purchase a gift membership for them. Their new expiration date will be Jan. 15, 2025.  
Q: I am purchasing a gift membership as a holiday gift but don't want it to start until I give the gift. Can I purchase now and delay the start date?
A: Yes! Memberships are valid for one-year from activation date. You will be given the option to choose the activation date upon check-out.
Be sure to select 'Gift-Annual Membership' or 'Gift-Annual Senior Membership'
$280 per year (includes six membership cards)
A business membership allows cardholders free admission for a carload on the day of their visit. You can have the cards available for check-out by employees and clients–it's perfect for hotel hospitality or businesses with clients!
Those wishing to take professional photographs on Gabis Arboretum's property have the option to purchase an annual permit or a one-day permit. All group photo sessions must contact the arboretum office in advance to make a reservation: 219-462-0025 or gabisarboretum@pnw.edu.
Photographer Day Permit
$50  ($50 fee covers photographer admission, 1-day photography permit, and 2 free carload passes for clients. Additional arboretum admission fee of $10 per carload applies to clients. Arboretum members are free. Specific day does not need to be selected at time of purchase)
Photographer Annual Permit
$150 per year (includes photographer admission and permit for 1-year from date of purchase and 6 free carload passes for clients. Additional arboretum admission fee of $10 per carload applies to clients. Arboretum members are free.
Professional Photography Guidelines
Amateur photographers and garden guests are welcome to shoot photos throughout the arboretum as long as they are for their personal use and enjoyment, rather than for commercial or gallery use.
All other photography sessions, personal or promotional/commercial, requires a reservation and Photographer Day Permit or Annual Photographer Permit. If you are holding a special event and renting facilities at the arboretum, the permit fee is waived on the day of your event.
All group photo sessions require a reservation. Due to demand, photo reservations must be confirmed one week prior to the photo session.
Photographer permit holder will receive a wristband or lanyard to be displayed whenever on site.
Photographer Permits do not include any arboretum membership benefits.
Contact gabisarboretum@pnw.edu to schedule a photo session.
Subscribe to Gabis