New fee for Railway Garden
April 14, 2023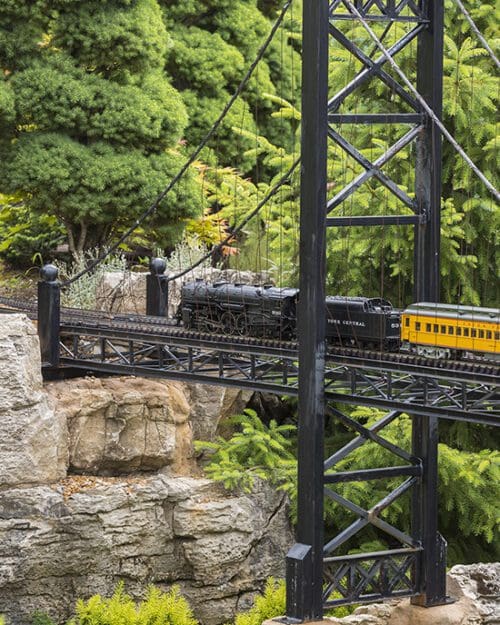 Gabis Arboretum at Purdue University Northwest is implementing a new admission fee to the Railway Garden for non-members beginning May 5!
The Railway Garden has and continues to be an important attraction at the Gabis Arboretum. Not only do the model trains delight all ages, but the garden design is one-of-a-kind. We have been fortunate enough to include admission to the Railway Garden with the gate fee or Annual Membership since opening the garden in 2010, but the fact is that we are not immune to the evolving economic climate.
Beginning May 5th, we will be charging a $3 per person admission fee for the Railway Garden for non-members. Non-members will also be subject to the $10 gate admission fee per carload.
The Railway Garden admission fee will only be charged on days that the model trains are running including Fridays, Saturdays, and Sundays from 10 a.m. to 3 p.m. May through October. Admission fees will be collected at the Depot.
If visiting the Railway Garden during these times, the admission fee for the Railway Garden is as follows:
Non-Members: $3 per person/children 5 & under free
Arboretum Members & PNW Students: Free
Groups of 10+: $2 per person (must be scheduled in advance)
If you are not already a Gabis Arboretum Member, now would be a great time to become one!
Purchase or Renew Your Membership
We sincerely appreciate your understanding and support. If you have any questions, please reach out to us at gabisarboretum@pnw.edu or call us at 219-462-0025.
Don't miss other upcoming programs & events!