1,810 Purdue University Northwest Students Earn Dean's List Honors
June 24, 2020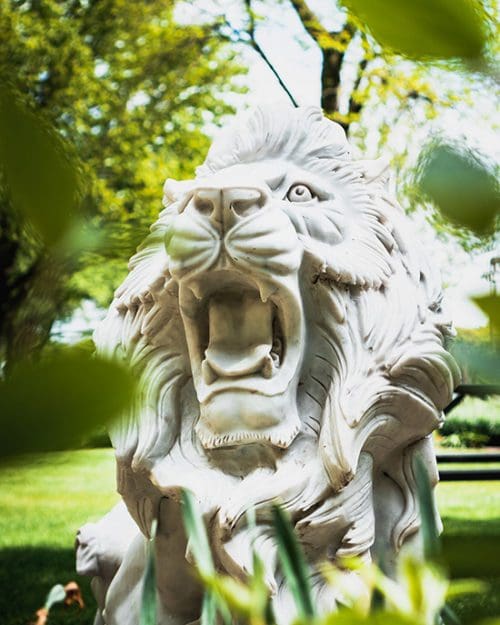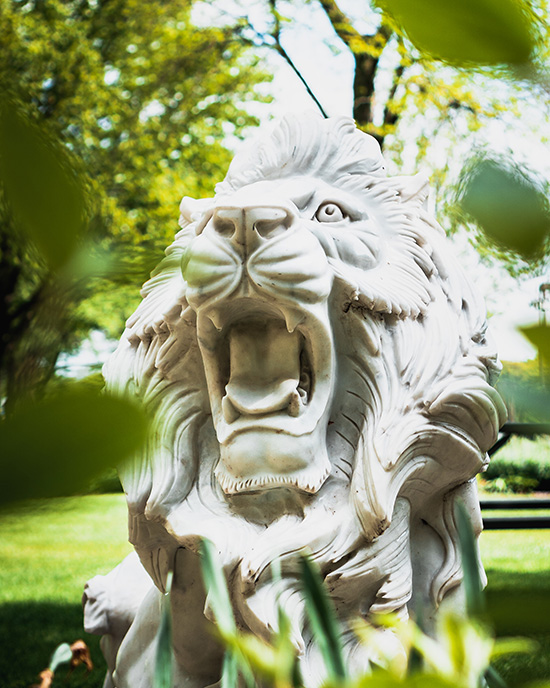 Purdue University Northwest's (PNW) 2020 spring semester Dean's List recognizes 1,810 undergraduate students for their academic achievement.
Students who have completed 12 credit hours, including at least six during the spring, qualified for Dean's List recognition by sustaining an overall grade point average of at least 3.5 and a semester grade point average of at least 3.0 (4.0 scale).
The spring semester Dean's List consists of 1,253 Indiana residents from 84 communities; 401 Illinois residents from 164 communities; 23 residents from Wisconsin; 22 residents from Ohio; 12 residents from Michigan; seven from California; three each from Iowa and Virginia; two each from Arizona, North Carolina, Pennsylvania, and South Carolina; and one each from Colorado, Florida, Kentucky, Maryland, Minnesota, Tennessee, and Texas.
PNW's international students were strongly represented on the Dean's List as well. They are as follows: 32 students from China; seven students from South Korea; four each from Germany and India; three each from Japan, Saudi Arabia, Spain, and Vietnam; two each from Australia and Brazil; and one each from Denmark, Nigeria, Qatar, Slovakia, Taiwan, Thailand, Trinidad-Tobago, and Yemen.
Below is the comprehensive Dean's List, offered alphabetically by students' last names.
| FULL NAME | CITY | STATE | NATION LEGAL RESIDENCE | |
| --- | --- | --- | --- | --- |
| Chris Ivy Jamaica Abad | Munster | IN | United States | |
| Christhyl Joy Abad | Munster | IN | United States | |
| Mohammad Abdelrazzaq | Schererville | IN | United States | |
| Charles Aboni | Chicago | IL | United States | |
| Stephanie Abrego | Hammond | IN | United States | |
| Loyane Abreu | New Albany | OH | United States | |
| Dianna Abu-Ali | Munster | IN | United States | |
| Sandy Abu-Lail | Hammond | IN | United States | |
| Nemi Achebo | Aurora | IL | United States | |
| Kidist Achenef | Chicago | IL | United States | |
| Samantha Acke | Dyer | IN | United States | |
| Samuel Aco | Chicago | IL | United States | |
| Alexandra Adams | Crown Point | IN | United States | |
| Hector Adan | East Chicago | IN | United States | |
| Mason Addis | Valparaiso | IN | United States | |
| Saige Addison | Valparaiso | IN | United States | |
| Esther Adepoju | Hammond | IN | United States | |
| Hallee Agelson | Saint John | IN | United States | |
| Anthony Agne | Plainfield | IL | United States | |
| Arjun Agrawal | Highland | IN | United States | |
| Reuben Aguado | East Chicago | IN | United States | |
| Aurora Aguilar | Posen | IL | United States | |
| Jessica Aguilar | Crown Point | IN | United States | |
| Noah Aguilera | Crown Point | IN | United States | |
| Rafida Ahad | Hammond | IN | United States | |
| Anastasia Ahearn | Dyer | IN | United States | |
| Farida Akhmadullina | Saint John | IN | United States | |
| Abdullah Alabdali | Valparaiso | IN | United States | |
| Zahra Ahmed Alabdulmuhsin | Alhofuf | | Saudi Arabia | |
| Eric Alaniz | Hammond | IN | United States | |
| Kawthar Alaoui | Michigan City | IN | United States | |
| Brianna Alba | Schererville | IN | United States | |
| Samantha Albers | Westville | IN | United States | |
| Jacob Albon | Knox | IN | United States | |
| Hannah Aldridge | Valparaiso | IN | United States | |
| Eric Alegre | Highland | IN | United States | |
| Jose Allen | Grovertown | IN | United States | |
| Xavier Allison | Carlsbad | CA | United States | |
| Anthony Allison | La Porte | IN | United States | |
| Jordan Al-Nimri | Crown Point | IN | United States | |
| Kara Aloisio | Yorkville | IL | United States | |
| Alexander Alonso | Orland Park | IL | United States | |
| Naba Alsalem | Chicago | IL | Saudi Arabia | |
| Razan Alsalem | Chicago | IL | Saudi Arabia | |
| James Alston-Butler | Gary | IN | United States | |
| Francesca Altobelli | Roselle | IL | United States | |
| Gabriela Alvarez | Hammond | IN | United States | |
| Christina Alvino | Lake in the Hills | IL | United States | |
| Esmeralda Alvirde-Guzman | Hammond | IN | United States | |
| Shmuel Ament | South Bend | IN | United States | |
| Nura Amin | New Berlin | WI | United States | |
| Ashley Anderson | Munster | IN | United States | |
| Cade Anderson | Saint John | IN | United States | |
| Kennedie Anderson | La Porte | IN | United States | |
| Tyler Anderson | Highland | IN | United States | |
| Elizabeth Andree | Highland | IN | United States | |
| Alexandra Aragon | Palatine | IL | United States | |
| Jacely Arceo | Calumet City | IL | United States | |
| Alexander Archer | Chesterton | IN | United States | |
| Perla Arellano | Schererville | IN | United States | |
| Griselda Arguelles | Oak Lawn | IL | United States | |
| Hailey Arlis | Minooka | IL | United States | |
| Jay Arnold | Denver | CO | United States | |
| Donald Arnold | Demotte | IN | United States | |
| Wendy Arnone | Chicago | IL | United States | |
| Oscar Arroyo | Lowell | IN | United States | |
| Tyler Asche | Hammond | IN | United States | |
| Scott Ashcraft | Lake Station | IN | United States | |
| Jacob Atchison | Crown Point | IN | United States | |
| Kathleen Aton | Merrillville | IN | United States | |
| Samantha Aurelio | Saint John | IN | United States | |
| Alaska Austin | Valparaiso | IN | United States | |
| Casey Austin | Highland | IN | United States | |
| Dawn Austin | Portage | IN | United States | |
| Adrianna Avila | Westfield | IN | United States | |
| Marwan Awadh | Worth | IL | Yemen | |
| Amir Awwad | Burbank | IL | United States | |
| Kathryn Aydlett | North Charleston | SC | United States | |
| Roxann Back | Knox | IN | United States | |
| Jason Bader | Schererville | IN | United States | |
| Brianna Baez | Hammond | IN | United States | |
| Alexandra Baginski | Crete | IL | United States | |
| Daniel Bahena | Highland | IN | United States | |
| Dakota Bailey | Hobart | IN | United States | |
| Lauren Bailey | Wanatah | IN | United States | |
| Maximus Bailey | Valparaiso | IN | United States | |
| Shelese Baiyee | Indianapolis | IN | United States | |
| Katerina Bakas | Valparaiso | IN | United States | |
| Timothy Bakas | Schererville | IN | United States | |
| Brittany Baker | Schererville | IN | United States | |
| Hilary Baker | Schererville | IN | United States | |
| Tristan Baker | Fortville | IN | United States | |
| Sarah Balboa | Griffith | IN | United States | |
| Dustin Baldwin | Taylor | AZ | United States | |
| Corinne Ball | Portage | IN | United States | |
| Lauren Ball | Valparaiso | IN | United States | |
| Christopher Baltages | Munster | IN | United States | |
| Helena Banach | Aurora | IL | United States | |
| Leah Banawa | Palatine | IL | United States | |
| Kimberly Baney | Mentone | IN | United States | |
| Gabriel Barajas | Lansing | IL | United States | |
| Eliseth Barajas | Hammond | IN | United States | |
| Jose Barajas | Merrillville | IN | United States | |
| Brandon Barehead | Schererville | IN | United States | |
| Leah Barkley | Glen Ellyn | IL | United States | |
| Emma Barnett | Griffith | IN | United States | |
| Veronica Barnhill | Lowell | IN | United States | |
| Sabrina Barrish | Valparaiso | IN | United States | |
| Alexandra Bartell | Manteno | IL | United States | |
| Alissa Bartlett | Plano | IL | United States | |
| Chelsea Barzycki | Saint John | IN | United States | |
| Hannah Bass | Ada | OH | United States | |
| Uyanga Batbold | Chicago | IL | United States | |
| Alex Batistatos | Hobart | IN | United States | |
| Zoe Batistatos | Hobart | IN | United States | |
| Jeremy Batterbee | Valparaiso | IN | United States | |
| Dane Baugh | Hoffman Estates | IL | United States | |
| Derrinque Bazziel | Merrillville | IN | United States | |
| Tinnekke Bebout | Highland | IN | United States | |
| Brandi Bechtel | Des Plaines | IL | United States | |
| Riley Beck | Cedar Rapids | IA | United States | |
| Amanda Beck | Streamwood | IL | United States | |
| Kendall Beckman | Crown Point | IN | United States | |
| Ryne Beckman | Chesterton | IN | United States | |
| Sedelia Beecher | Hammond | IN | United States | |
| Jason Beezhold | Dyer | IN | United States | |
| Connor Behrens | Westville | IN | United States | |
| Peyton Beiswanger | Rensselaer | IN | United States | |
| Anissa Belghozlane | Chesterton | IN | United States | |
| Aaron Bell | Matteson | IL | United States | |
| Blake Bellar | Hebron | IN | United States | |
| Riley Bello | La Porte | IN | United States | |
| Noland Belt | Portage | IN | United States | |
| Tyler Bender | Valparaiso | IN | United States | |
| Victoria Bengston | Valparaiso | IN | United States | |
| Emma Bennett | Saint John | IN | United States | |
| Hannah Bennett | Chesterton | IN | United States | |
| Luke Bensing | Valparaiso | IN | United States | |
| Anika Berg | Schererville | IN | United States | |
| Timothy Berger | La Porte | IN | United States | |
| Felicia Bernstein | Hammond | IN | United States | |
| Dianette Berrios | Montgomery | IL | United States | |
| Mignon Berry | Columbus | OH | United States | |
| Monica Bialek | Orland Park | IL | United States | |
| Allison Biancardi | Griffith | IN | United States | |
| Danielle Biancardi | Crown Point | IN | United States | |
| Thomas Biancardi | Griffith | IN | United States | |
| Sally Bibb | Michigan City | IN | United States | |
| Kendra Bickel | Knox | IN | United States | |
| Ariel Biegel | Westville | IN | United States | |
| Zachary Bieniak | Munster | IN | United States | |
| Jonathon Bills | Fort Wayne | IN | United States | |
| Amanda Biro | Hammond | IN | United States | |
| Ashley Biro | Hammond | IN | United States | |
| Nina Bivol | Crown Point | IN | United States | |
| Chloe Black | La Porte | IN | United States | |
| Alexis Blackwell | Park Forest | IL | United States | |
| Courtney Blackwell | Whiting | IN | United States | |
| Eric Blankenship | Dyer | IN | United States | |
| Mark Blaski | Saint John | IN | United States | |
| Migdalia Blount | Portage | IN | United States | |
| Abigail Bobele | Valparaiso | IN | United States | |
| Jason Bodnar | Hammond | IN | United States | |
| Jennifer Bodnar | Lowell | IN | United States | |
| Janina Bogan | Plainfield | IL | United States | |
| Nemanja Bogunovic | Munster | IN | United States | |
| Petar Bogunovic | Crown Point | IN | United States | |
| Paige Bohling | Munster | IN | United States | |
| Diana Bolanos | Dyer | IN | United States | |
| Adam Boloz | Chicago | IL | United States | |
| Jonathan Bondoc | Plainfield | IL | United States | |
| Elaine Bonner | Westville | IN | United States | |
| Delia Booker | Griffith | IN | United States | |
| Jaklyn Bosserman | Michigan City | IN | United States | |
| Jordyn Bosserman | Michigan City | IN | United States | |
| Jake Bottari | Portage | IN | United States | |
| Anne Boucher | Highland Park | IL | United States | |
| William Boukal | Lansing | IL | United States | |
| Alexa Bowers | Sacramento | CA | United States | |
| Sarah Bowser | Columbia City | IN | United States | |
| Trevor Boyd | Lansing | IL | United States | |
| Steven Bozacki | Schererville | IN | United States | |
| Caitlin Brady | Crown Point | IN | United States | |
| Anna Bratko | Chicago | IL | United States | |
| Ashley Bravo | Chicago | IL | United States | |
| Jacob Brazzale | Dyer | IN | United States | |
| Michelle Breslan | Hamlet | IN | United States | |
| Tyler Bridges | Lowell | IN | United States | |
| Bailey Bristley | Hobart | IN | United States | |
| Savaya Brockington | Westfield | IN | United States | |
| Bailey Broelmann | Munster | IN | United States | |
| Erin Brogdon | Hammond | IN | United States | |
| Haley Bronk | La Porte | IN | United States | |
| Jason Bronzo | Morton | IL | United States | |
| Emily Brooks | Whiting | IN | United States | |
| Tyler Brooks | Portage | IN | United States | |
| Taylor Brosky | Portage | IN | United States | |
| Alexander Brown | La Porte | IN | United States | |
| Katrina Brownewell | Crown Point | IN | United States | |
| Jessica Brownfield | Forsyth | IL | United States | |
| Michael Brownsea | Hammond | IN | Australia | |
| Peter Brunker | Whiting | IN | United States | |
| Hunter Bryak | Highland | IN | United States | |
| Kathryn Bryzgalski | Homewood | IL | United States | |
| Shae Buchanan | Hammond | IN | United States | |
| Hannah Buckner | Saint John | IN | United States | |
| Sandra Buckner | Knoxville | TN | United States | |
| Nicholas Buell | Munster | IN | United States | |
| Joseph Buikema | Chicago | IL | United States | |
| Patrick Bulger | Chicago | IL | United States | |
| Alexis Bunch | Hobart | IN | United States | |
| Brooke Bunchek | Wheatfield | IN | United States | |
| Maria Bura | Lincolnwood | IL | United States | |
| Allison Burger | Bourbonnais | IL | United States | |
| Mitchell Burk | Griffith | IN | United States | |
| Daisja Burns | Chicago | IL | United States | |
| Lindsey Burns | Frankfort | IL | United States | |
| Eric Burns | Lake Station | IN | United States | |
| Julia Burns | Delaware | OH | United States | |
| Gavin Burnson | Chesterton | IN | United States | |
| Tessa Burnson | Chesterton | IN | United States | |
| Ashley Bush | Indianapolis | IN | United States | |
| Neal Buss | Schererville | IN | United States | |
| Madison Bydalek | Lowell | IN | United States | |
| Andrew Byrnside | Chesterton | IN | United States | |
| Luis Cabral | Highland | IN | United States | |
| Giulia Calabrese | Bensenville | IL | United States | |
| Ma Irene Calandria | Chicago | IL | United States | |
| Sarah Calkusic | Valparaiso | IN | United States | |
| Tiffany Callahan | Michigan City | IN | United States | |
| Lana Calvo | Wheeling | IL | United States | |
| Madison Camacho | Hobart | IN | United States | |
| Zachary Camel | Portage | IN | United States | |
| Jillian Campbell | Demotte | IN | United States | |
| Javier Campos | Munster | IN | United States | |
| Ricardo Campos | Schererville | IN | United States | |
| Abigail Canaday Howard | Downers Grove | IL | United States | |
| Viviana Canelo | Hammond | IN | United States | |
| Emily Canning | Whiting | IN | United States | |
| Orlando Cano | Peotone | IL | United States | |
| James Cansler | Olympia Fields | IL | United States | |
| Kelli Canul | Munster | IN | United States | |
| Gisselle Canuto | Hammond | IN | United States | |
| Selena Canuto | Hammond | IN | United States | |
| Sydney Capouch | Wheatfield | IN | United States | |
| Aneta Capraru | Chicago | IL | United States | |
| Ryan Capul | Downers Grove | IL | United States | |
| David Carbajal | Dyer | IN | United States | |
| Jacob Carbonara | Saint John | IN | United States | |
| Blake Carden | Morocco | IN | United States | |
| Casey Carie | Valparaiso | IN | United States | |
| Austin Carlos | Michigan City | IN | United States | |
| Bretta Carney | Michigan City | IN | United States | |
| Alyssa Carpenter | Munster | IN | United States | |
| Baylee Carpenter | New Carlisle | IN | United States | |
| Samuel Carpenter | Highland | IN | United States | |
| Seryna Carrasco | Crown Point | IN | United States | |
| Colleen Carroll | Willow Springs | IL | United States | |
| Paige Carroll | Evanston | IL | United States | |
| Hannah Carter | Merrillville | IN | United States | |
| Jacqueline Carter | Valparaiso | IN | United States | |
| Kara Case | Palos Heights | IL | United States | |
| Kevin Casey | Evergreen Park | IL | United States | |
| Arabella Castillo | Whiting | IN | United States | |
| Gwendolyn Caston | Lake Station | IN | United States | |
| Vanessa Castro | Hobart | IN | United States | |
| Kristen Cavanaugh | McHenry | IL | United States | |
| Julia Cavazos | East Chicago | IN | United States | |
| Ethan Celestin | Highland | IN | United States | |
| Rocio Centeno | Oceanside | CA | United States | |
| Samantha Cernel | La Porte | IN | United States | |
| Christian Cervantes | Portage | IN | United States | |
| Albert Cha | Chicago | IL | United States | |
| Paul Chaffins | Knox | IN | United States | |
| Kiana Chandler | Lowell | IN | United States | |
| Maria Chaples | Michigan City | IN | United States | |
| Cameron Chapman | Valparaiso | IN | United States | |
| Danica Charnetzky | Portage | IN | United States | |
| Alexander Charriere | Westville | IN | United States | |
| Dakota Chavas | Wanatah | IN | United States | |
| Cristian Chavez | Highland | IN | United States | |
| Macy Chayhitz | Valparaiso | IN | United States | |
| Betty Chen | Chicago | IL | United States | |
| Jieying Chen | Schererville | IN | United States | |
| Jiajian Chen | Hammond | IN | China | |
| Wenliang Chen | Hammond | IN | China | |
| Robert Chihara | Dongola | IL | United States | |
| Esther Chisani | South Bend | IN | United States | |
| Tenna Christensen | North Aurora | IL | United States | |
| Hope Ciarrocchi | Schererville | IN | United States | |
| Bartlomiej Cias | Dyer | IN | United States | |
| Trevor Cieslak | Schererville | IN | United States | |
| Louis Cioe | Schererville | IN | United States | |
| Giana Ciuffetelli | Portage | IN | United States | |
| Zachary Claahsen | Chesterton | IN | United States | |
| Shelbi Clark | Hanna | IN | United States | |
| Marissa Clark-Debutch | Schererville | IN | United States | |
| Brandon Claussen | Wanatah | IN | United States | |
| Madeline Clement | Hammond | IN | United States | |
| Abby Cleminson | Tucson | AZ | United States | |
| Jessica Close | Fort Wayne | IN | United States | |
| Jay Coben | East Chicago | IN | United States | |
| Sarah Colby | Crown Point | IN | United States | |
| Kyle Cole | Highland | IN | United States | |
| Akeia Coleman | Calumet City | IL | United States | |
| Catherine Coleman | Wheaton | IL | United States | |
| Meda Comnoiu | Mundelein | IL | United States | |
| Lexie Conger | Hammond | IN | United States | |
| Rachel Conger | Crown Point | IN | United States | |
| Victoria Conn | Valparaiso | IN | United States | |
| Nicholas Conner | Valparaiso | IN | United States | |
| Antonio Contreras | East Chicago | IN | United States | |
| Mason Cook | Cedar Lake | IN | United States | |
| Trina Cook | Portage | IN | United States | |
| Katheryn Cooprider | Gurnee | IL | United States | |
| Brooke Cornett | Crown Point | IN | United States | |
| Nicole Cornett | Crown Point | IN | United States | |
| Jennifer Corral | Hammond | IN | United States | |
| Yesenia Corral | Hobart | IN | United States | |
| Benita Correa-Martinez | Brookfield | IL | United States | |
| Holly Coslet | Chesterton | IN | United States | |
| Pietro Coso | La Porte | IN | Brazil | |
| Lauren Courtney | Glenwood | IL | United States | |
| Kelly Covaciu | Crown Point | IN | United States | |
| Elias Covarrubias | Highland | IN | United States | |
| Samuel Covert | New Buffalo | MI | United States | |
| Spencer Cox | Lansing | IL | United States | |
| Henry Crafer | Chicago | IL | United States | |
| Jonah Crafton | Valparaiso | IN | United States | |
| Jennifer Crague | Schererville | IN | United States | |
| Jordan Craig | Portage | IN | United States | |
| John Cranor | Anderson | IN | United States | |
| Erin Crawford | Hammond | IN | United States | |
| Michelle Crawley | Fort Wayne | IN | United States | |
| Miranda Creed | Hammond | IN | United States | |
| Jacob Crepinsek | Noblesville | IN | United States | |
| Mason Crist | Merrillville | IN | United States | |
| Phalla Cristancho | Chicago | IL | United States | |
| Thomas Cross | La Porte | IN | United States | |
| Quavies Crump | University Park | IL | United States | |
| Agustina Cuadra | East Chicago | IN | United States | |
| Bozana Cucuz | Schererville | IN | United States | |
| Danka Cucuz | Schererville | IN | United States | |
| Nolan Culp | Saint John | IN | United States | |
| Jonathan Culver | Saint John | IN | United States | |
| Isis Curiel | Highland | IN | United States | |
| Maggie Curran | Lake in the Hills | IL | United States | |
| Sara Currier | Crete | IL | United States | |
| Jesse Curtis | Fort Wayne | IN | United States | |
| Brittany Cutlip | Columbus | OH | United States | |
| Kayla Cyrus | Fort Wayne | IN | United States | |
| Chance Dacanay | Hoffman Estates | IL | United States | |
| Charles Christien Dacanay | Hoffman Estates | IL | United States | |
| Ayyob Dahmash | Palos Hills | IL | United States | |
| Carrie Dailey | Chesterton | IN | United States | |
| Phea Dam | Harwood Heights | IL | United States | |
| Hanna Damarjian | Cedar Lake | IN | United States | |
| Kelli Damman | Fort Wayne | IN | United States | |
| Lee Daniel | Sidney | OH | United States | |
| Jered Daniels | Crown Point | IN | United States | |
| Jonathan Danielzadeh | Elk Grove Village | IL | United States | |
| Lucas D'Antonio | Oak Forest | IL | United States | |
| Justin Daverin | Kankakee | IL | United States | |
| Jacquelyn Davidson | Lansing | IL | United States | |
| Kevin Davis | Lockport | IL | United States | |
| Meghan Davis | Glenwood | IL | United States | |
| Ruth Davis | Franklin | OH | United States | |
| Makenna Dawes | La Fontaine | IN | United States | |
| Danielle De Boer | Saint John | IN | United States | |
| Amanda De Jesus | Highland | IN | United States | |
| Rafael De Jesus Diaz | Hammond | IN | United States | |
| Stephania De La Fuente | Portage | IN | United States | |
| Kimberly De Santiago | East Chicago | IN | United States | |
| Roxana Deac | Des Plaines | IL | United States | |
| Justin Deboer | Dyer | IN | United States | |
| Savannah DeBoer | Lowell | IN | United States | |
| Rachel Deck | Griffith | IN | United States | |
| Zachary Decker | Rolling Prairie | IN | United States | |
| Kara DeGard | Knox | IN | United States | |
| Emma DeGroot | Saint John | IN | United States | |
| Alyssa DeJoan | Munster | IN | United States | |
| Vanessa Del Real | Valparaiso | IN | United States | |
| Jordan Delaurentis | Crown Point | IN | United States | |
| Brenda Delgado | Morris | IL | United States | |
| Jakob Delich | Dyer | IN | United States | |
| Margaret Delis | Crown Point | IN | United States | |
| Kelly DeMichael | Valparaiso | IN | United States | |
| Daniela Demko | Portage | IN | United States | |
| Jordan Desiderio | Park Forest | IL | United States | |
| Emma DeYoung | Cedar Lake | IN | United States | |
| Alisha Di Ruzza | Indianapolis | IN | United States | |
| Angelina Diaz | Portage | IN | United States | |
| Sebastian Diaz | Merrillville | IN | United States | |
| Krystal Dickens | Valparaiso | IN | United States | |
| Jennifer Dicks | Dayton | OH | United States | |
| Mikaela Didier | Saint Charles | IL | United States | |
| Lucas-Mario Dieguez | Hammond | IN | United States | |
| Teodor Dimitrov | Chicago | IL | United States | |
| Sydney Dinan | Schererville | IN | United States | |
| Jonathan Dinga | Cedar Lake | IN | United States | |
| Madison Dinga | Munster | IN | United States | |
| McKenzie Dinga | Demotte | IN | United States | |
| Mya Dixon | Lynwood | IL | United States | |
| Suzana Djordjevic | Saint Charles | IL | United States | |
| Elyssa Djordjevich | Crown Point | IN | United States | |
| Melana Djuraskovic | Munster | IN | United States | |
| Auburn Dodd-Golston | Chicago | IL | United States | |
| Brice Doescher | Schererville | IN | United States | |
| Kaitlyn Dombrowsky | La Porte | IN | United States | |
| Jessica Dominguez | Waukegan | IL | United States | |
| Steven Donovan | Munster | IN | United States | |
| Abigail Doss | Hammond | IN | United States | |
| Colton Dougherty | Schererville | IN | United States | |
| Narina Dovlatyan | Des Plaines | IL | United States | |
| Monica Duarte | La Porte | IN | United States | |
| Greg Dudash | La Porte | IN | United States | |
| Karolina Dudzinski | Arlington Heights | IL | United States | |
| Kayla Duesing | Cedar Lake | IN | United States | |
| Emily Duffy | Plainfield | IL | United States | |
| Timothy Dugan | Saint John | IN | United States | |
| Makenzie Duggan | Bolingbrook | IL | United States | |
| Noah Dujmovich | Valparaiso | IN | United States | |
| Autumn Duley | Rhinelander | WI | United States | |
| Jacqueline Dumbsky | Lowell | IN | United States | |
| Daniel Duncan | Crown Point | IN | United States | |
| Aidan Dunleavy | Saint Paul | MN | United States | |
| Harlie Durham | Hammond | IN | United States | |
| Yoana Dzhugdanova | Schaumburg | IL | United States | |
| Emily Earley | Michigan City | IN | United States | |
| Courtney Eaton | Naperville | IL | United States | |
| Jeffrey Eaton | La Porte | IN | United States | |
| Iziegbe Eboigbe | Chicago | IL | United States | |
| Michael Edington | Hammond | IN | United States | |
| Aniya Edwards | Merrillville | IN | United States | |
| Desirae Egebrecht | Munster | IN | United States | |
| Brittany Eisensee | Lowell | IN | United States | |
| Mehrnoosh Ejlali | Mount Prospect | IL | United States | |
| Mohssine Elhmami | Columbus | OH | United States | |
| Zachary Emch | Valparaiso | IN | United States | |
| Madison Emerick | Michigan City | IN | United States | |
| Jessica Emery | Valparaiso | IN | United States | |
| Safa Enayeh | Hammond | IN | United States | |
| Zachary Eng | Munster | IN | United States | |
| Alexander Engler | Pingree Grove | IL | United States | |
| Natasha English | Schererville | IN | United States | |
| Shelby English | Worthington | IN | United States | |
| Vivien Enriquez | Pleasant Prairie | WI | United States | |
| Colin Epler | Valparaiso | IN | United States | |
| Vanessa Epperson | Valparaiso | IN | United States | |
| Jaden Erracho | Crown Point | IN | United States | |
| Tristan Erracho | Crown Point | IN | United States | |
| Jennifer Evanich | Crown Point | IN | United States | |
| Brittany Evanovich | Lake Station | IN | United States | |
| Cole Evans | Valparaiso | IN | United States | |
| Thomas Evans | Chesterton | IN | United States | |
| Hannah Evatt | Plainfield | IL | United States | |
| James Evitts | Carpentersville | IL | United States | |
| Keondra Exford | Gary | IN | United States | |
| Shane Exner | Crown Point | IN | United States | |
| Stephanie Fabini | Fort Wayne | IN | United States | |
| Steven Fadke | Lowell | IN | United States | |
| Anthony Fadke-Giblin | Lowell | IN | United States | |
| Holly Faley | Marion | IA | United States | |
| Yulong Fan | Hammond | IN | United States | |
| Austin Fant | Cedar Lake | IN | United States | |
| Allyssa Farkas | Dyer | IN | United States | |
| Ivana Farkic | Mokena | IL | United States | |
| Mackinzie Farnell | Munster | IN | United States | |
| Camryn Fary | Hammond | IN | United States | |
| Sam Fathizadeh | Oak Brook | IL | United States | |
| Jennifer Feldman | Libertyville | IL | United States | |
| Betsaida Fernandez | Highland | IN | United States | |
| Travis Fernandez | Valparaiso | IN | United States | |
| Jessica Ferrell | Valparaiso | IN | United States | |
| Brandon Fetters | La Porte | IN | United States | |
| Rebecca Feucht | Fostoria | OH | United States | |
| Sydney Feustel | Bolingbrook | IL | United States | |
| Nerissa Fezler | Cedar Lake | IN | United States | |
| Anna Finnell | Merrill | WI | United States | |
| Kaylie Fisher | Park Forest | IL | United States | |
| Tyler Fiske | Crown Point | IN | United States | |
| Carrie-Anne Fitzhugh | La Porte | IN | United States | |
| Shelby Fleming | Westville | IN | United States | |
| Julia Fleszewski | Crown Point | IN | United States | |
| Rachel Fleszewski | Cedar Lake | IN | United States | |
| Charlotte Fletcher | Naperville | IL | United States | |
| Sydney Flick | Highland | IN | United States | |
| Ashley Flores | Romeoville | IL | United States | |
| Matthew Flores | Hammond | IN | United States | |
| Matthew Florida | Saint John | IN | United States | |
| Panayoti Floutsis | Dyer | IN | United States | |
| Angela Flynn | Schaumburg | IL | United States | |
| Caitlin Flynn | Schererville | IN | United States | |
| Charles Foner | Bartlett | IL | United States | |
| Alexandra Ford | Hammond | IN | United States | |
| Alexis Ford | East Chicago | IN | United States | |
| Erika Fortes | Downers Grove | IL | United States | |
| Jacqui Foshee | Rossville | IN | United States | |
| Jasmine Foster | Dolton | IL | United States | |
| Comron Fouladi | Crown Point | IN | United States | |
| Christina Foy | Hebron | IN | United States | |
| Stephan Foy | Hebron | IN | United States | |
| Jennifer Francis | Lowell | IN | United States | |
| Sidnee Frasure | Winamac | IN | United States | |
| Christopher Frederick | Michigan City | IN | United States | |
| Brandon Freeman | South Bend | IN | United States | |
| Christina Fries | Leland | IL | United States | |
| Christina Frigo | Dyer | IN | United States | |
| Lily Fritz | Crown Point | IN | United States | |
| Brooke Fry | Auburn | IN | United States | |
| Jacqueline Frye | Highland | IN | United States | |
| Jessica Fuller | Chesterton | IN | United States | |
| Anthony Fumagalli | Plainfield | IL | United States | |
| Dominic Furco | Sugar Grove | IL | United States | |
| Jessica Furlan | Schererville | IN | United States | |
| Joshua Furtek | Saint John | IN | United States | |
| Catherine Gaberek | Lemont | IL | United States | |
| Rebecca Gacek | Oak Lawn | IL | United States | |
| Laura Gaffney | Portage | IN | United States | |
| Samantha Gagliardi | Dyer | IN | United States | |
| Jodie Gaines | La Porte | IN | United States | |
| Mitchell Gajda | Homer Glen | IL | United States | |
| Samantha Gajewski | Hoffman Estates | IL | United States | |
| Aristotle Galanos | Hammond | IN | United States | |
| Anjel Galbraith | Vallejo | CA | United States | |
| Victoria Gall | Saint John | IN | United States | |
| Jack Gallagher | Bloomington | IN | United States | |
| Riley Gallagher | Bloomington | IN | United States | |
| Kamren Gallas | Crown Point | IN | United States | |
| Kaila Gallina | Valparaiso | IN | United States | |
| Jessica Gallup | Joliet | IL | United States | |
| Jacob Galosich | Munster | IN | United States | |
| Alexsander Galvan | Gary | IN | United States | |
| Ann Gambini | Crown Point | IN | United States | |
| Christian Gamino | Whiting | IN | United States | |
| Elena Garabajiu | Lemont | IL | United States | |
| Amalin Garcia | Aurora | IL | United States | |
| Mayra Garcia | South Elgin | IL | United States | |
| Adriana Garcia | Hammond | IN | United States | |
| Catalina Garcia | Hammond | IN | United States | |
| David Garcia | Crown Point | IN | United States | |
| Larissa Garcia | Crown Point | IN | United States | |
| Marlene Garcia | Hammond | IN | United States | |
| Maxwell Garcia | Crown Point | IN | United States | |
| Brandon Gargano | Crown Point | IN | United States | |
| Raul Garrido Garcia | Merrillville | IN | Spain | |
| Megan Garrity | Flossmoor | IL | United States | |
| Jocelyn Gault | West Lafayette | IN | United States | |
| Bryce Gawronski | Demotte | IN | United States | |
| Danielle Gaylord | Ossian | IN | United States | |
| Tingting Ge | Hammond | IN | China | |
| Madison Gehring | Rensselaer | IN | United States | |
| Emily Geiger | Columbia City | IN | United States | |
| Kayla Gentry | Calumet City | IL | United States | |
| Marisa Gentry | Portage | IN | United States | |
| Elias Gerodemos | Crown Point | IN | United States | |
| Liam Gibbons | Crown Point | IN | United States | |
| Jessie Gideon | Valparaiso | IN | United States | |
| Simone Gill | Munster | IN | United States | |
| Cheryl Gillespie | Marion | OH | United States | |
| Chase Ginaven | Munster | IN | United States | |
| John Gleason | Grant Park | IL | United States | |
| Melissa Godbolt | Hammond | IN | United States | |
| Cody Goddard | Valparaiso | IN | United States | |
| Natalia Godlewski | Arlington Heights | IL | United States | |
| Jenny Gogal | Schererville | IN | United States | |
| Richard Goggin | Saint John | IN | United States | |
| Zachary Golab | Portage | IN | United States | |
| Marc Goldstein | Montgomery | IL | United States | |
| Angela Golub | Highland | IN | United States | |
| Samuel Gomez | Phoenix | IL | United States | |
| Abigail Gomez Avila | South Bend | IN | United States | |
| Gregory Gómez Morales | Highland | IN | United States | |
| Jazmin Gonzalez | Chicago | IL | United States | |
| Danielle Gonzalez | Portage | IN | United States | |
| Jeremy Gonzalez | East Chicago | IN | United States | |
| Melanie Gonzalez | Hammond | IN | United States | |
| Ruben Gonzalez | Hammond | IN | United States | |
| Rosa Gonzalez-Robledo | Hillside | IL | United States | |
| Bayley Goodman | Fowler | IN | United States | |
| Brandon Goodman | Westfield | IN | United States | |
| Brian Goodman | Dyer | IN | United States | |
| Kendra Goodwin | Wanatah | IN | United States | |
| Eric Gorski | Crown Point | IN | United States | |
| Marisa Gorski | Schererville | IN | United States | |
| Rachel Gottschalk | Madison | WI | United States | |
| Sarah Gourdier | Wilmington | NC | United States | |
| Neol Goveas | Clovis | CA | United States | |
| Elena Gozadinos | Niles | IL | United States | |
| Brandon Grabarek | Schererville | IN | United States | |
| Matthew Grafenauer | Lansing | IL | United States | |
| Megan Granados | Highland | IN | United States | |
| Angela Grande | Arlington Heights | IL | United States | |
| Emma Green | Schererville | IN | United States | |
| Kayla Green | East Chicago | IN | United States | |
| Sydney Green-All | West Lafayette | IN | United States | |
| Connor Gregg | Valparaiso | IN | United States | |
| Loree Griffin | Elgin | IL | United States | |
| Jessica Griffin | Trail Creek | IN | United States | |
| Elizabeth Griffith | Knox | IN | United States | |
| Madelynn Griggs | Lowell | IN | United States | |
| Jason Grischkat | Hinsdale | IL | United States | |
| Tammy Groshek | Amherst | WI | United States | |
| Hannah Gross | Schererville | IN | United States | |
| Audrey Grube | Mount Pleasant | WI | United States | |
| Lyndi Joyce Gubaton | Carpentersville | IL | United States | |
| Anne Charmine Guerrero | River Grove | IL | United States | |
| Sarah Guerrero | Streamwood | IL | United States | |
| Erika Guerrero | Hammond | IN | United States | |
| Jacob Guglielmo | Dyer | IN | United States | |
| Leah Gurrola | La Porte | IN | United States | |
| Benjamin Guse | Michigan City | IN | United States | |
| Jack Gutierrez | Hammond | IN | United States | |
| Luke Haan | Munster | IN | United States | |
| Laraib Habib | Germantown | MD | United States | |
| Lawrence Hacker | Highland | IN | United States | |
| Luke Hackett | Munster | IN | United States | |
| Brandon Haczynski | Crown Point | IN | United States | |
| Sabrina Haddad | Schererville | IN | United States | |
| Tyler Haddad | Schererville | IN | United States | |
| Said Hafid | Columbus | OH | United States | |
| Katelyn Hagen | Valparaiso | IN | United States | |
| Agnes Hajduk | Des Plaines | IL | United States | |
| Sawyer Hallas | Chesterton | IN | United States | |
| Layla Hamad | Berwyn | IL | United States | |
| Tarah Hamby | Dyer | IN | United States | |
| Heather Hamilton | Aurora | IL | United States | |
| Laquon Hamilton | Griffith | IN | United States | |
| Nicholas Hammond | Lansing | IL | United States | |
| Cathryn Hampton | La Porte | IN | United States | |
| Octavia Handabut | Chicago | IL | United States | |
| Brylle Keane Handang | Orland Park | IL | United States | |
| Mallory Hanewich | Rensselaer | IN | United States | |
| Juli Hanna | Chesterton | IN | United States | |
| Sydney Hanson | Alma | MI | United States | |
| Jennifer Harbinson | Lowell | IN | United States | |
| Gabrielle Harbrecht | Hebron | IN | United States | |
| Aaron Hardison | Valparaiso | IN | United States | |
| Jelani Hardy | Lynwood | IL | United States | |
| Destinee Harrell | Chesterton | IN | United States | |
| Nicholas Harrison | Cedar Lake | IN | United States | |
| Krista Hart | Sleepy Hollow | IL | United States | |
| Carlos Hart | Hobart | IN | United States | |
| Karly Hatchett | Kouts | IN | United States | |
| Isabella Hathaway | Cedar Lake | IN | United States | |
| Jaylene Haugland | Crown Point | IN | United States | |
| Esaleigh Hauptli | Westville | IN | United States | |
| Emily Hawkins | Westville | IN | United States | |
| Pamela Hayes | Mokena | IL | United States | |
| Adam Hayman | La Porte | IN | United States | |
| Matthew Healy | Newburgh | IN | United States | |
| Ryan Heatherly | Hobart | IN | United States | |
| Leonie Heck | Rosrath North Rhine- | | Germany | |
| Raylene Hedrick | Gary | IN | United States | |
| Kristin Heesemann | Des Plaines | IL | United States | |
| Brinley Hefty | Belvidere | IL | United States | |
| Lisa Hegemann | Burlington | WI | United States | |
| Justine Heggem | Cary | IL | United States | |
| Alyssa Heider | Tonica | IL | United States | |
| Nicole Heinz | Elmhurst | IL | United States | |
| Zachary Held | Munster | IN | United States | |
| Mary Helmuth | Whiting | IN | United States | |
| Angela Henry | Valparaiso | IN | United States | |
| Jahrod Henry | Hammond | IN | United States | |
| Dylan Henson | Lowell | IN | United States | |
| Jessica Henson | Crown Point | IN | United States | |
| Miloni Hernandez | Steger | IL | United States | |
| Nydia Hernandez | Chicago | IL | United States | |
| Alexander Hernandez | Crown Point | IN | United States | |
| Alexis Hernandez | Crown Point | IN | United States | |
| Brianne Hernandez | Terre Haute | IN | United States | |
| Destiny Hernandez | Merrillville | IN | United States | |
| Gisselle Hernandez | Saint John | IN | United States | |
| Nataly Hernandez | Saint John | IN | United States | |
| Rodrigo Hernandez | Whiting | IN | United States | |
| Tatiana Hernandez | Griffith | IN | United States | |
| Victor Hernandez | Hammond | IN | United States | |
| Jesus Herrera | Montgomery | IL | United States | |
| Luis Herrera | Lansing | IL | United States | |
| Suzana Herrera | Hammond | IN | United States | |
| Lee Herschberger | Granger | IN | United States | |
| Andrew Herzog | Rolling Meadows | IL | United States | |
| Stephen Heyward | Awendaw | SC | United States | |
| Jacob Hicks | Chicago | IL | United States | |
| Maria Higer | Colfax | IN | United States | |
| Dannielle Highberger | Chesterton | IN | United States | |
| Blake Hightshoe | Valparaiso | IN | United States | |
| David Higley | Dyer | IN | United States | |
| Emily Higley | Dyer | IN | United States | |
| Raymond Hilbrich | Schererville | IN | United States | |
| Alyssa Hilker | Amherst Junction | WI | United States | |
| Emma Hill | Trout Valley | IL | United States | |
| Gabriella Hill | Hammond | IN | United States | |
| Jacob Hill | Fort Wayne | IN | United States | |
| Seth Hill | La Porte | IN | United States | |
| Alina Hillegonds | Munster | IN | United States | |
| Evan Hillier | Highland | IN | United States | |
| Meaghan Hillier | Highland | IN | United States | |
| Zachary Hillman | Highland | IN | United States | |
| Jacinda Hinten | Valparaiso | IN | United States | |
| Amy Hirsch | Hilliard | OH | United States | |
| Bruno Hnatusko | Crown Point | IN | United States | |
| Kimberly Hobbs | Westport | IN | United States | |
| Claudia Hodge | Wauconda | IL | United States | |
| Janet Hodyl | South Elgin | IL | United States | |
| Theodore Hoffman | Cedar Lake | IN | United States | |
| Christina Hollinger | Durand | WI | United States | |
| Kaylin Holmes | Demotte | IN | United States | |
| Brianne Homrich | Highland | IN | United States | |
| Anna Hooks | Lake Village | IN | United States | |
| Harrison Hooper | Hammond | IN | Australia | |
| Brett Hoover | Hanna | IN | United States | |
| Kyle Horlacher | Peotone | IL | United States | |
| Devin Horner | Valparaiso | IN | United States | |
| Skyler Hosfeld | Crown Point | IN | United States | |
| Boping Hou | Hammond | IN | China | |
| Joshua Howard | Valparaiso | IN | United States | |
| Julie Hoyda | Saint John | IN | United States | |
| Thomas Hubbard | South Bend | IN | United States | |
| Katelyn Hudson | Portage | IN | United States | |
| Kathryn Hull | Chesterton | IN | United States | |
| Alan Hunter | Hammond | IN | United States | |
| Daizha Hunter | Hammond | IN | United States | |
| Danny Hurtado | Gary | IN | United States | |
| Elizabeth Huston | Yale | MI | United States | |
| Vy Ai Huynh | Mishawaka | IN | Vietnam | |
| Geon Hyuk Im | Hammond | IN | South Korea | |
| Rachel Inglese | Crown Point | IN | United States | |
| Larissa Irvine | Wheatfield | IN | United States | |
| Trevor Isaacs | Hobart | IN | United States | |
| Mary Isho | Chicago | IL | United States | |
| Farah Issa | Dyer | IN | United States | |
| Ziyad Issa | Schererville | IN | United States | |
| Yusho Ito | Yachiyo Chiba | | Japan | |
| Kele Noel Ivey | Griffith | IN | United States | |
| Marija Ivic | Schererville | IN | United States | |
| Matthew Iwinski | Lowell | IN | United States | |
| Kennedy Jackson | Lawndale | CA | United States | |
| Davina Jackson | Portage | IN | United States | |
| Martina James | Schererville | IN | United States | |
| Edinenidoabasi James | Hammond | IN | Nigeria | |
| Casey Jamrock | Dyer | IN | United States | |
| Chad Jamrock | Dyer | IN | United States | |
| Shae Jandura | Lynwood | IL | United States | |
| Nicholas Janich | Dyer | IN | United States | |
| Melissa Janisch | Elk Grove Village | IL | United States | |
| Hailey Janssen | Momence | IL | United States | |
| Samantha Janusz | Dyer | IN | United States | |
| Sydney Jasinski | Munster | IN | United States | |
| Maheen Jeewa | Chicago | IL | United States | |
| Edward Jelinek | Hobart | IN | United States | |
| Danielle Jensen | Cedar Lake | IN | United States | |
| Rachel Jensen | Saint John | IN | United States | |
| Doyun Jeon | Daegu | | South Korea | |
| Michael Jerde | La Porte | IN | United States | |
| Sara Jerde | La Porte | IN | United States | |
| Soeun Ji | Goyang-si Gyeonggi-d | | South Korea | |
| Emily Jimenez | Whiting | IN | United States | |
| Tanya Jimenez | Whiting | IN | United States | |
| Abigail Johansen | Valparaiso | IN | United States | |
| Simone Johnson | Chicago Heights | IL | United States | |
| Andrea Johnson | West Lafayette | IN | United States | |
| Andrianna Johnson | Gary | IN | United States | |
| Drew Johnson | Highland | IN | United States | |
| Dylan Johnson | Valparaiso | IN | United States | |
| Hayley Johnson | Valparaiso | IN | United States | |
| Kyle Johnson | Portage | IN | United States | |
| Michael Johnson | Plymouth | IN | United States | |
| Yasmeen Jojo-Cunningham | Mishawaka | IN | United States | |
| Jasmine Jones | Calumet City | IL | United States | |
| Kiearra Jones | Lynwood | IL | United States | |
| Anna Jones | Valparaiso | IN | United States | |
| Dallas Jones | Hammond | IN | United States | |
| Melissa Jones | Hobart | IN | United States | |
| Spencer Jones | Valparaiso | IN | United States | |
| Laura Joseph | Portage | IN | United States | |
| Tairu Jozaitis | La Porte | IN | China | |
| Joel Juarez | Highland | IN | United States | |
| Alexandra Jurczak | Mount Prospect | IL | United States | |
| Alexander Juszczak | Lowell | IN | United States | |
| George Kacenga | Saint John | IN | United States | |
| Leon Tobias Maxilmilian Kah | Hammond | IN | Germany | |
| Monika Kajmakoska | Portage | IN | United States | |
| Erin Kalaway | Arlington Heights | IL | United States | |
| Katarzyna Kaminski | Schaumburg | IL | United States | |
| Hannah Kamps | South Holland | IL | United States | |
| Stephen Kamps | South Holland | IL | United States | |
| Laura Kanis | Downers Grove | IL | United States | |
| Leslie Kaniuk | Valparaiso | IN | United States | |
| Christopher Karakozis | Crown Point | IN | United States | |
| Luke Karas | Hammond | IN | United States | |
| Nathan Karnezis | Munster | IN | United States | |
| Mikaela Karolzak | Valparaiso | IN | United States | |
| Arika Kasper | La Porte | IN | United States | |
| Gretchen Kasper | Hobart | IN | United States | |
| Robin Kasuri | South Bend | IN | United States | |
| Kaylie Katsiris | Schererville | IN | United States | |
| Ankurpreet Kaur | Portage | IN | United States | |
| Tarlochan Kaur | Valparaiso | IN | United States | |
| Noel Keeble | Dyer | IN | United States | |
| Kathryn Keen | Michigan City | IN | United States | |
| Frank Keller | Crown Point | IN | United States | |
| Peyton Kellinger | Minooka | IL | United States | |
| Kyle Kelly | Schererville | IN | United States | |
| Nicole Kelly | Crown Point | IN | United States | |
| Carl Kent | Three Oaks | MI | United States | |
| Katherine Kerber | Highland | IN | United States | |
| Breanna Kerley | Cedar Lake | IN | United States | |
| Paige Kessler | Munster | IN | United States | |
| Upexa Kevat | Harwood Heights | IL | United States | |
| Evgeniya Khen | Oconomowoc | WI | United States | |
| Jasmine Kidd | La Porte | IN | United States | |
| Madison Kilander | Chesterton | IN | United States | |
| Kayla Killean | Chicago | IL | United States | |
| HeeJung Kim | Los Angeles | CA | United States | |
| Anthony Kim | La Porte | IN | United States | |
| Jiwoo Kim | Hammond | IN | South Korea | |
| Sonia Kincaid | Chesterton | IN | United States | |
| Destiny Kinnard | Hammond | IN | United States | |
| Ernestas Kiseliovas | Arlington Heights | IL | United States | |
| Teresa Kistner | Saint John | IN | United States | |
| Sara Kiziak | Oak Lawn | IL | United States | |
| Olivia Kjaer | Vedbaek Sjaelland | | Denmark | |
| Ashley Klieber | Spring Valley | IL | United States | |
| Dejan Kloth | Whiting | IN | United States | |
| Benjamin Kluck | Rosholt | WI | United States | |
| Tyler Klukken | Crown Point | IN | United States | |
| Danielle Kmiec | La Porte | IN | United States | |
| Taylor Knapp | Kenton | OH | United States | |
| Jennie Knezevic | Cedar Lake | IN | United States | |
| Kyle Knight | Orland Park | IL | United States | |
| Bradley Knight | Hammond | IN | United States | |
| Brittney Knight | Terre Haute | IN | United States | |
| Madison Kobitka | Hobart | IN | United States | |
| Kristine Koch | Valparaiso | IN | United States | |
| Martina Kocoski | Crown Point | IN | United States | |
| Joyce Koenig | Woodridge | IL | United States | |
| Joshua Koepke | Kouts | IN | United States | |
| Kelly Koester | Crown Point | IN | United States | |
| Brittany Kohler | Crown Point | IN | United States | |
| Jasmyne Kohler | Hammond | IN | United States | |
| Yelena Kokhanyuk | Buffalo Grove | IL | United States | |
| Carrie Kooy | Wheatfield | IN | United States | |
| Heather Kopf | Demotte | IN | United States | |
| David Kordik | West Chicago | IL | United States | |
| Megan Korous | Whitestown | IN | United States | |
| Jacob Koselke | Wanatah | IN | United States | |
| Raymond Kosinski | Dyer | IN | United States | |
| Matthew Kosloski | Beecher | IL | United States | |
| Valerie Kozlowski | Cedar Lake | IN | United States | |
| Rebecca Krahn | Schererville | IN | United States | |
| Hannah Kraus | Elk Grove Village | IL | United States | |
| Erik Krause | Momence | IL | United States | |
| Terra Kreis | Crown Point | IN | United States | |
| Shania Kresel | Westville | IN | United States | |
| Cheyenne Kretchmer | Hammond | IN | United States | |
| Holly Krieg | Park Ridge | IL | United States | |
| Nicholas Kritikos | Crown Point | IN | United States | |
| Naomi Kroncke | South Elgin | IL | United States | |
| Natasha Krska | Saint John | IN | United States | |
| Kirsten Krueger | Madison | WI | United States | |
| Madison Kubiak | Saint John | IN | United States | |
| Rachel Kubisz | Chicago | IL | United States | |
| Gintare Kucinske | Orland Park | IL | United States | |
| Daniel Kuckuck | Crown Point | IN | United States | |
| Holly Kuebler | Kouts | IN | United States | |
| Lauren Kueteman | Ottawa | IL | United States | |
| Rylee Kuiken | Cedar Lake | IN | United States | |
| Kandice Kuypers | Valparaiso | IN | United States | |
| Gregory Kvint | Huntingdon Valley | PA | United States | |
| Daniel Kwak | Burbank | IL | United States | |
| Nikoletta Kyriakakis | Munster | IN | United States | |
| Cameron La Belle | Crown Point | IN | United States | |
| Anthony Laas | Lake Station | IN | United States | |
| Lisa LaBere | Michigan City | IN | United States | |
| Danielle Lagreco | Schererville | IN | United States | |
| Matthew Lahey | Valparaiso | IN | United States | |
| Ashley Lakomek | Saint John | IN | United States | |
| Keri Lamb | Catlin | IL | United States | |
| Jennifer Lameka | Cedar Lake | IN | United States | |
| Jonathan Lameter | La Grange | IL | United States | |
| Catina LaMotte | Garrett | IN | United States | |
| Carlie Lancaster | Valparaiso | IN | United States | |
| Sebastian Landa-Miranda | Indianapolis | IN | United States | |
| Elaina Lanter | Hammond | IN | United States | |
| Kristina Lapienyte | Palos Hills | IL | United States | |
| Bryce Lasky | La Porte | IN | United States | |
| Anthony Latronica | Frankfort | IL | United States | |
| Tyler Lavin | Schererville | IN | United States | |
| Jelena Lazic | Yorkville | IL | United States | |
| Brooke Leahy | South Barrington | IL | United States | |
| Katelyn LeCroy | Lake Station | IN | United States | |
| Sookyung Lee | Hammond | IN | South Korea | |
| Yuijin Lee | Bucheon-si Gyeonggi- | NY | South Korea | |
| Jacob Leek | Plainfield | IN | United States | |
| Amanda Leever | Bartlett | IL | United States | |
| Joanna Lehigh | Urbana | IL | United States | |
| Tzolkin Lehman | West Dundee | IL | United States | |
| Richelle Lehman | Valparaiso | IN | United States | |
| Amir Leho | Lowell | IN | United States | |
| Nicholas Lemberis | La Porte | IN | United States | |
| Amanda Lemon | La Porte | IN | United States | |
| Karen Lenting | Crown Point | IN | United States | |
| Aranza Leon | Walkerton | IN | United States | |
| Nicole Leonard | Hobart | IN | United States | |
| Kirsten Leouses | Chesterton | IN | United States | |
| Ivanna Lepak | Westchester | IL | United States | |
| Olivia Lerma | Highland | IN | United States | |
| Nikolay Lesiv | Dyer | IN | United States | |
| Joseph Lesniak | Munster | IN | United States | |
| Kailey Lessentine | Saint John | IN | United States | |
| Lesly Lettieri | Huntley | IL | United States | |
| Kyle LeVan | Dyer | IN | United States | |
| Hannah Levy | Munster | IN | United States | |
| Benjamin Lewis | Portage | IN | United States | |
| Erin Lewis | Merrillville | IN | United States | |
| Lori Lewis | Lowell | IN | United States | |
| Nathan Lewis | Valparaiso | IN | United States | |
| Nicolette Lewis | Crown Point | IN | United States | |
| Jiao Li | Vernon Hills | IL | United States | |
| Shan Li | Valparaiso | IN | United States | |
| Xin Li | Hammond | IN | China | |
| Yuchen Li | Hammond | IN | China | |
| Kenya Lile | Whiting | IN | United States | |
| Adam Lillie | Manhattan | IL | United States | |
| Christian Lilliebridge | Chicago | IL | United States | |
| Hangbing Lin | Hammond | IN | China | |
| Jiayi Lin | Michigan City | IN | China | |
| Joshua Lindeman | Crown Point | IN | United States | |
| Faith Linden | Valparaiso | IN | United States | |
| Laura Lindquist | Lakemoor | IL | United States | |
| Ziyue Liu | Highland | IN | China | |
| Tiara Lockwood | Highland | IN | United States | |
| David Long | Highland | IN | United States | |
| Emily Long | Munster | IN | United States | |
| Claudia Lopez | Munster | IN | United States | |
| Emilio Lopez | Portage | IN | United States | |
| Anca Loucks | La Porte | IN | United States | |
| Teliya Loudenber | Griffith | IN | United States | |
| Jillian Loughran | Lake Station | IN | United States | |
| Elizabeth Love | Waukegan | IL | United States | |
| Caitlyn Love | Schofield | WI | United States | |
| Sarah Lowe | Somerset | WI | United States | |
| Kyle Lowery | Chesterton | IN | United States | |
| Renata Lozinski | Chicago | IL | United States | |
| Ya Yun Lu | Taichung City | | Taiwan | |
| Jacob Lublow | Cedar Lake | IN | United States | |
| Noel Lulsdorf | Schererville | IN | United States | |
| Joe Lumpkin | Hobart | IN | United States | |
| Jordan Lunara | Hillsboro | VA | United States | |
| Corinne Lynema | Holland | MI | United States | |
| Autumn MacCartney | Hammond | IN | United States | |
| Megan Mace | Cedar Lake | IN | United States | |
| Angela Macgillivray | Hammond | IN | United States | |
| Katrina Machtemes | Michigan City | IN | United States | |
| Christine Mack | Roselle | IL | United States | |
| Lauren Mack | Valparaiso | IN | United States | |
| Deanna MacMillan | Hamlet | IN | United States | |
| Crystal Magallanes | Portage | IN | United States | |
| Kara Maggio | Chesterton | IN | United States | |
| Autumn Maiden | Schererville | IN | United States | |
| Jada Major | Valparaiso | IN | United States | |
| Jonas Malabunga | Skokie | IL | United States | |
| Alyssa Maldonado | Crown Point | IN | United States | |
| Daina Maleiska | Lemont | IL | United States | |
| Hannah Malekow | Lemont | IL | United States | |
| Nicole Malinowski | Highland | IN | United States | |
| Tina Malyj | Northbrook | IL | United States | |
| John Mamelson | Saint John | IN | United States | |
| Christian Manaois | Morton Grove | IL | United States | |
| Reetam Mander | Schererville | IN | United States | |
| Angela Manes | Fort Wayne | IN | United States | |
| Hirenkumar Mangukiya | Valparaiso | IN | United States | |
| Brooke Manhatton | Crown Point | IN | United States | |
| Mason Manis | Crown Point | IN | United States | |
| Kristin Mann | Chesterton | IN | United States | |
| Christopher Manning | Merrillville | IN | United States | |
| Xenia Manov | Evanston | IL | United States | |
| Patrick Mansour | Schererville | IN | United States | |
| Theodore Mantis | Crown Point | IN | United States | |
| Olivia Maranto | Chesterton | IN | United States | |
| Catherine Marcelo | Des Plaines | IL | United States | |
| Alyson Marcus | Valparaiso | IN | United States | |
| Betty Marling | Grayslake | IL | United States | |
| Kaylee Marovich | Saint John | IN | United States | |
| Mallory Marquiss | La Porte | IN | United States | |
| Lauren Marrie | Crown Point | IN | United States | |
| Sidney Marshall | Logansport | IN | United States | |
| Justin Martin | New Carlisle | IN | United States | |
| Kyle Martin | Crown Point | IN | United States | |
| Lindsey Martin | Munster | IN | United States | |
| Taylor Martin | Fort Wayne | IN | United States | |
| Tiffany Martin | Lafayette | IN | United States | |
| Danielle Martin | Delaware | OH | United States | |
| Aileen Martinez | Munster | IN | United States | |
| Eileen Martinez | Whiting | IN | United States | |
| Jocelyn Martinez | Munster | IN | United States | |
| Sara Martinez | Hebron | IN | United States | |
| Silvia Martinez | Munster | IN | United States | |
| Rachel Martiradonna | Valparaiso | IN | United States | |
| Faith Marvel | Wanatah | IN | United States | |
| Jackson Masten | Chesterton | IN | United States | |
| Camryn Mathews | Highland | IN | United States | |
| Carissa Matovina | Lowell | IN | United States | |
| Steven Matura | Whiting | IN | United States | |
| Michael Matzke | La Porte | IN | United States | |
| Hannah Maurello | Munster | IN | United States | |
| Karl Maurer | Peoria | IL | United States | |
| Heather Maurice | Cedar Lake | IN | United States | |
| Abbie May | La Salle | IL | United States | |
| Micaela McCarthy | Highland | IN | United States | |
| Mackenzie McCarty-Hubbard | Portage | IN | United States | |
| William McClelland | Cedar Lake | IN | United States | |
| Rachel McComb | Gary | IN | United States | |
| Ryan McCormack | Valparaiso | IN | United States | |
| Hannah McCormick | Lansing | IL | United States | |
| Marcel McCormick | Portage | IN | United States | |
| Gavin McCoy | Crown Point | IN | United States | |
| Dalin Mccully | Michigan City | IN | United States | |
| Danielle McDermott | La Porte | IN | United States | |
| Daniel McEvilly | Alsip | IL | United States | |
| Jacob McGinley | Kouts | IN | United States | |
| Shannon McGlothlin | Bloomington | IN | United States | |
| Taylor McGrath | Steger | IL | United States | |
| Morgan McKinney | Cedar Lake | IN | United States | |
| Skylar Mckinney | Wanatah | IN | United States | |
| Travis McKinney | La Porte | IN | United States | |
| Emily McLaughlin | New Carlisle | IN | United States | |
| Sydney McLaurin | Griffith | IN | United States | |
| Jessica McLean | Wheatfield | IN | United States | |
| Alysa McMahon | Naperville | IL | United States | |
| Aimee McMillin | Lafayette | IN | United States | |
| Seamus McShane | Crown Point | IN | United States | |
| Calvin-Charles Mead | Gary | IN | United States | |
| Brianna Meade | Valparaiso | IN | United States | |
| Micah Medema | Saint John | IN | United States | |
| Liliana Medina | Chicago | IL | United States | |
| Winoska Medina | East Chicago | IN | United States | |
| Shayla Medows | Bolingbrook | IL | United States | |
| Marcela Mejia | Hammond | IN | United States | |
| Sarah Melton | Portage | IN | United States | |
| Jennifer Menatos | Crown Point | IN | United States | |
| Joana Mendez | Naperville | IL | United States | |
| Ana Mendez | East Chicago | IN | United States | |
| J Felix Mendoza | Hammond | IN | United States | |
| Jasmine Mendoza | Hammond | IN | United States | |
| Jessica Meraz | Hammond | IN | United States | |
| Rosa Mercado | Algonquin | IL | United States | |
| Hope Messina | Hobart | IN | United States | |
| Mya Methner | Michigan City | IN | United States | |
| Jory Metzger | Lima | OH | United States | |
| Corey Meyers | Crown Point | IN | United States | |
| James Michael | Union Mills | IN | United States | |
| Mark Michael | Highland | IN | United States | |
| Aubrey Michniewicz | Whiting | IN | United States | |
| Ivana Micic | Cedar Lake | IN | United States | |
| Emma Miedema | Lansing | IL | United States | |
| Grace Miedema | Highland | IN | United States | |
| Laura Mielke | Chesterton | IN | United States | |
| Andrijana Mihajlovic | Saint John | IN | United States | |
| Milana Milankovic | Dyer | IN | United States | |
| Aryanna Miller | Michigan City | IN | United States | |
| Meghan Miller | La Porte | IN | United States | |
| Tiffany Miller | Valparaiso | IN | United States | |
| Tyler Miller | Rolling Prairie | IN | United States | |
| Andrew Miloshoff | Crown Point | IN | United States | |
| Benjamin Miloshoff | Crown Point | IN | United States | |
| Katherine Minier | Chesterton | IN | United States | |
| Jayden Minix | North Judson | IN | United States | |
| Kennedy Minix | Knox | IN | United States | |
| Porter Minix | Plymouth | IN | United States | |
| Nicole Mink | Hammond | IN | United States | |
| Kaitlin Minogue | Tinley Park | IL | United States | |
| Christabel Mintah | Hammond | IN | United States | |
| Francisco de Borja Miralles | Hammond | IN | Spain | |
| Ana Miroski | Chesterton | IN | United States | |
| Bonivenger Misiko | Fort Wayne | IN | United States | |
| Amy Misiunas | Dyer | IN | United States | |
| Daniel Mitchell | Griffith | IN | United States | |
| Elizabeth Mitchell | Lowell | IN | United States | |
| Kayli Mitchell | Valparaiso | IN | United States | |
| Claire Mitsch | Lowell | IN | United States | |
| Ferrance Mittelberger | Munster | IN | United States | |
| Takelia Mixon | Hammond | IN | United States | |
| Evan Momcilovic | Saint John | IN | United States | |
| Samuel Momcilovic | Saint John | IN | United States | |
| Petrina Monroe | Crown Point | IN | United States | |
| Maya Montoya | Munster | IN | United States | |
| Hope Moody | Williamsport | IN | United States | |
| Kimberlee Mooney | Lowell | IN | United States | |
| Aira Moore | Hammond | IN | United States | |
| Caleb Moore | Saint John | IN | United States | |
| Jason Moore | Lake Village | IN | United States | |
| Joel Moore | Saint John | IN | United States | |
| Mathew Moore | Dyer | IN | United States | |
| Michael Moore | Hobart | IN | United States | |
| Whitney Moore | Wanatah | IN | United States | |
| Derek Moore | Delphos | OH | United States | |
| Cindy Mora | East Chicago | IN | United States | |
| Damien Morales | Crown Point | IN | United States | |
| Mary Morales | Portage | IN | United States | |
| Rudolf Moravec | Valparaiso | IN | United States | |
| Benjamin Moredich | Dyer | IN | United States | |
| Keith Moreno | Hebron | IN | United States | |
| Michelle Morfin | Whiting | IN | United States | |
| Brandon Morford | Schererville | IN | United States | |
| Cailie Morgan | Momence | IL | United States | |
| Patricia Morgan | Evergreen Park | IL | United States | |
| Kimberly Morgan | Pleasant Prairie | WI | United States | |
| Julia Moroz | Hammond | IN | United States | |
| Stacy Morphis | Steger | IL | United States | |
| Andrew Morris | Valparaiso | IN | United States | |
| Rachel Morris | Valparaiso | IN | United States | |
| William Morris | Dyer | IN | United States | |
| Julie Morris | Reynolds Station | KY | United States | |
| Rita Morris | Henrico | VA | United States | |
| Tyler Moskalick | Whiting | IN | United States | |
| Morgan Motycka | Michigan City | IN | United States | |
| Chloe Mounts | Chesterton | IN | United States | |
| Gregory Moya | Munster | IN | United States | |
| Hector Moya | Valparaiso | IN | United States | |
| Hailey Moye | Michigan City | IN | United States | |
| Sarah Moyer | Crown Point | IN | United States | |
| Megan Mullner | Beecher | IL | United States | |
| Cheryl Munchenburg | Highland | IN | United States | |
| Christopher Mundell | Dyer | IN | United States | |
| Munkhdul Munkhbaatar | Cedar Lake | IN | United States | |
| Alexis Munoz | Dyer | IN | United States | |
| Jacqueline Munoz | Highland | IN | United States | |
| Sarah Munsie | Highland | IN | United States | |
| Magan Murphy | Portage | IN | United States | |
| Toni Murphy | Michigan City | IN | United States | |
| Amber Murray | Saint John | IN | United States | |
| Kaitlyn Murrell | Valparaiso | IN | United States | |
| Breanna Murwin | Janesville | WI | United States | |
| Kathleen Mustic | Kouts | IN | United States | |
| Tiffany Mutz | Evanston | IL | United States | |
| Nikola Muvceski | Crown Point | IN | United States | |
| Analia Myers | East Chicago | IN | United States | |
| Jasmin Najera | Michigan City | IN | United States | |
| Alicia Napules | Crown Point | IN | United States | |
| Yui Narita | Suginami-Ku | | Japan | |
| Samantha Nauracy | East Chicago | IN | United States | |
| Andrea Navarrete | East Chicago | IN | United States | |
| Elder Navarrete | Hammond | IN | United States | |
| Paola Navarrete | East Chicago | IN | United States | |
| Jessica Nawrocki | Hammond | IN | United States | |
| Jonathan Neeley | Merrillville | IN | United States | |
| Amanda Neff | Schererville | IN | United States | |
| Nicholas Nelleman | Calumet City | IL | United States | |
| Devin Nelson | Rolling Prairie | IN | United States | |
| Paul Nelson | Valparaiso | IN | United States | |
| Danielle Nennig | Kaukauna | WI | United States | |
| Nicholas Newton | Manhattan | IL | United States | |
| Anh Nguyen | Glendale Heights | IL | United States | |
| Cyle Nicholls | Griffith | IN | United States | |
| Bailie Nielsen | La Porte | IN | United States | |
| Jacob Nietfeldt | Peotone | IL | United States | |
| Amy Nieves | Chesterton | IN | United States | |
| Jordan Nikkel | Highland | IN | United States | |
| Thomas Nolan | Saint John | IN | United States | |
| Natalie Nondorf | Portage | IN | United States | |
| Alexyss Norby | Knox | IN | United States | |
| Faith Norem | Knox | IN | United States | |
| Ian Norris | Valparaiso | IN | United States | |
| Nelson Novales | Hammond | IN | United States | |
| Daniela Nunez | Hammond | IN | United States | |
| Lindsey Nunley | Plainfield | IL | United States | |
| Nwamaka Nwannunu | Saint John | IN | United States | |
| Priscilla Obeng Mensah | Hammond | IN | United States | |
| Colette Oboy | Schererville | IN | United States | |
| Jeremy O'Brien | Crown Point | IN | United States | |
| John O'Connor | Highland | IN | United States | |
| Natasha Oehlerking | Montgomery | IL | United States | |
| Alexander Oehrlein | Vernon Hills | IL | United States | |
| Ashley Oh | Portage | IN | United States | |
| Seongeun Oh | Hammond | IN | South Korea | |
| Alyssa Okeley | Knox | IN | United States | |
| Heather O'Kelly | Valparaiso | IN | United States | |
| Oyetunji Okunola | Chicago | IL | United States | |
| Matthew Olchawa | Crown Point | IN | United States | |
| David Olson | Chesterton | IN | United States | |
| Marie O'Malley | Cedar Lake | IN | United States | |
| Ifeoma Onwumelu | Dolton | IL | United States | |
| Samuel Ophoff | Saint John | IN | United States | |
| Reily Opilka | Crown Point | IN | United States | |
| Brett Oppenhuis | Lowell | IN | United States | |
| Nicholas Orbik | Homewood | IL | United States | |
| Ethan O'Riley | Hammond | IN | United States | |
| Eduardo Ornelas | Lake Station | IN | United States | |
| Jessica Orr | Schererville | IN | United States | |
| Patricia Ortiz | Hebron | IL | United States | |
| Caroline Orzel | Highland | IN | United States | |
| Andrea Osborne | Newberry | IN | United States | |
| Teressa O'Shea | Valparaiso | IN | United States | |
| Arinze Osili | Indianapolis | IN | United States | |
| Amanda Osterlund | Arlington Heights | IL | United States | |
| Drake Ott | La Porte | IN | United States | |
| Halie Ott | Wheatfield | IN | United States | |
| Wen Ou | Hammond | IN | China | |
| Quinsean Owens | Valparaiso | IN | United States | |
| Tyler Owens | La Porte | IN | United States | |
| Jacob Pace | Michigan City | IN | United States | |
| Nicholas Packwood | Crown Point | IN | United States | |
| Hannia Padilla | East Chicago | IN | United States | |
| Jessica Padilla | South Bend | IN | United States | |
| Lora Page | Michigan City | IN | United States | |
| Sherrie Paguirigan | Mount Prospect | IL | United States | |
| Sarah Painter | La Porte | IN | United States | |
| Tadas Palinauskas | Valparaiso | IN | United States | |
| Katie Palmer | Schererville | IN | United States | |
| Gianna Palumbo | Lockport | IL | United States | |
| Melika Panahi | Saint Charles | IL | United States | |
| Lindsey Pane | Mount Prospect | IL | United States | |
| Breanna Pardus | Hobart | IN | United States | |
| Stephanie Parish | Michigan City | IN | United States | |
| Maryann Park | Alsip | IL | United States | |
| Kelsey Parker | Crown Point | IN | United States | |
| Celine Parra | Crown Point | IN | United States | |
| Tajal Patel | Naperville | IL | United States | |
| Umang Patel | Lansing | IL | United States | |
| Akash Patel | Schererville | IN | United States | |
| Aneri Patel | Munster | IN | United States | |
| Kashyap Patel | Dyer | IN | United States | |
| Neel Patel | Munster | IN | United States | |
| Pathin Patel | Dyer | IN | United States | |
| Krupa Patel | Dyer | IN | India | |
| Tirth Patel | Valparaiso | IN | India | |
| Yash Patel | Oak Forest | IL | India | |
| Stephanie Patrick | Gary | IN | United States | |
| Timothy Paul | New Carlisle | IN | United States | |
| Laura Paulson | Schaumburg | IL | United States | |
| Jackson Paus | La Grange | IL | United States | |
| Thomas Pavell | Schererville | IN | United States | |
| Andrew Pavich | Dyer | IN | United States | |
| Jered Pawlak | Crown Point | IN | United States | |
| Halen Paz | Munster | IN | United States | |
| Jessica Pazik | Munster | IN | United States | |
| Sarah Pearson | Lisle | IL | United States | |
| Kendyl Pearson | Crawfordsville | IN | United States | |
| James Peccia | Frankfort | IL | United States | |
| Andrea Peck | Chesterton | IN | United States | |
| Aminat Pedro | Chicago | IL | United States | |
| Bradley Peete | Hammond | IN | United States | |
| Jacob Pehlke | Tinley Park | IL | United States | |
| Samuel Pellar | Valparaiso | IN | United States | |
| Christian Pena | East Chicago | IN | United States | |
| Jeffrey Pena | Highland | IN | United States | |
| Raul Pena Andrade | Momence | IL | United States | |
| Cameron Pendrick | Munster | IN | United States | |
| Jenna Penny | Genoa | IL | United States | |
| Rylee Penziol | La Porte | IN | United States | |
| Caleb Perez | Chicago Heights | IL | United States | |
| Paula Perez | Buffalo Grove | IL | United States | |
| Alejandra Perez | East Chicago | IN | United States | |
| Joslyn Perez | Hammond | IN | United States | |
| Tracy Perezchica | Munster | IN | United States | |
| Edgar Perez-Flores | Chicago Heights | IL | United States | |
| David Peters | Highland | IN | United States | |
| Lita Peters | Chesterton | IN | United States | |
| Joseph Petrucci | Beecher | IL | United States | |
| Thi Mai Huyen Pham | Schererville | IN | Vietnam | |
| Mary Phelan | Union Mills | IN | United States | |
| Anil Philip | Arlington Heights | IL | United States | |
| Diontae Phillips | Merrillville | IN | United States | |
| Megan Phillips | Asheville | NC | United States | |
| Andrew Pierce | Valparaiso | IN | United States | |
| Lawrence Pilarski | Crown Point | IN | United States | |
| Andrew Pilot | Homer Glen | IL | United States | |
| Karina Pina | Chicago | IL | United States | |
| Anna Pinkus | Schererville | IN | United States | |
| McKenna Pinske | Beecher | IL | United States | |
| Caleb Pisowicz | Schererville | IN | United States | |
| Lesley A Pizer | Crown Point | IN | United States | |
| Zakery Pizer | Highland | IN | United States | |
| Mateusz Plachta | Schiller Park | IL | United States | |
| Alexandra Plata | Hammond | IN | United States | |
| Michael Plaut | Dyer | IN | United States | |
| Krystyna Plebanski | Highland | IN | United States | |
| Ryan Pleckham | Valparaiso | IN | United States | |
| Robert Ploense | Crown Point | IN | United States | |
| Damian Podgorski | Franklin Park | IL | United States | |
| Yvonne Poku | Homewood | IL | United States | |
| Lindsey Polito | Schererville | IN | United States | |
| Patrycja Polkowska | Des Plaines | IL | United States | |
| Tyler Pomeroy | Lowell | IN | United States | |
| Robert Ponziano | Crown Point | IN | United States | |
| Emily Poortenga | Lansing | IL | United States | |
| Trevor Poortinga | Dyer | IN | United States | |
| Katherine Porras | Elkhorn | WI | United States | |
| Rachel Porter | La Porte | IN | United States | |
| Heather Porter | South Bloomfield | OH | United States | |
| Emma Powell | Philo | IL | United States | |
| Jentre Powell | Holt | MI | United States | |
| Gabrielle Price | Crown Point | IN | United States | |
| Jacob Price | Hammond | IN | United States | |
| Brittany Privett | Chesterton | IN | United States | |
| Mitchell Prorwicz | Chesterton | IN | United States | |
| Adam Pruett | Schererville | IN | United States | |
| Dallas Pruett | Bloomington | IN | United States | |
| Katelyn Pugh | Gary | IN | United States | |
| Alejandra Quezada | Hammond | IN | United States | |
| Marjorie Quilapio | Wood Dale | IL | United States | |
| Alexander Quilty | Midlothian | IL | United States | |
| Annette Quinn | Oglesby | IL | United States | |
| Armie Quinn | Dyer | IN | United States | |
| Dillon Quinones | Portage | IN | United States | |
| Madison Quinones | Portage | IN | United States | |
| Marissa Raab | Manteno | IL | United States | |
| Petya Radoeva | Rolling Meadows | IL | United States | |
| Filip Radojcic | Crown Point | IN | United States | |
| Lordes Raguindin | Schererville | IN | United States | |
| Shivansh Singh Rajput | Gujarat | | India | |
| Kaitlyn Rajski | Hammond | IN | United States | |
| Kelsey Rakers | Valparaiso | IN | United States | |
| Aaron Ramirez | East Chicago | IN | United States | |
| Julian Ramirez | Munster | IN | United States | |
| Sheilah Ramos | Peoria Heights | IL | United States | |
| Inna Maraine Ramos | Dyer | IN | United States | |
| Magdalena Ramos | Hammond | IN | United States | |
| Shaza Rana | Hammond | IN | United States | |
| Abdul Rahman Rana | Hammond | IN | Qatar | |
| Angela Randon | La Porte | IN | United States | |
| Maria Rangel | Lowell | IN | United States | |
| Brooke Rassel | Schererville | IN | United States | |
| Maycen Raycroft | Highland | IN | United States | |
| Kelly Read | Dyer | IN | United States | |
| Cindy Reblora-Aranguren | Chicago | IL | United States | |
| David Reding | Hammond | IN | United States | |
| Autumn Reese | Rolling Prairie | IN | United States | |
| Braden Regier | Chesterton | IN | United States | |
| Alexis Reichart | Schererville | IN | United States | |
| Heather Reichert | Thornton | IL | United States | |
| Nicole Reichert | Thornton | IL | United States | |
| Brittany Remington | DeKalb | IL | United States | |
| Anna Reyes | Hammond | IN | United States | |
| Carlos Reyes | Hammond | IN | United States | |
| Alexis Rhoades | Hebron | IN | United States | |
| Shae-Lynn Rhonehouse | Fremont | IN | United States | |
| Adam Rich | La Porte | IN | United States | |
| Amanda Rich | Crown Point | IN | United States | |
| Elise Richards | Valparaiso | IN | United States | |
| Nicole Richardson | La Porte | IN | United States | |
| Kelly Richter | Elk Grove Village | IL | United States | |
| Michelle Rickabaugh | Portage | IN | United States | |
| Victoria Rico | Cedar Lake | IN | United States | |
| Brenda Riley | La Porte | IN | United States | |
| Fiona Riley | Munster | IN | United States | |
| Morgan Rinkema | Highland | IN | United States | |
| Lisa Rinker | Hartford City | IN | United States | |
| Ivettzie Rios | South Barrington | IL | United States | |
| Jami Ritchea | Chesterton | IN | United States | |
| Jazmine Rivera | Lockport | IL | United States | |
| Julian Rivera | Munster | IN | United States | |
| Samantha Rivera | Hammond | IN | United States | |
| Daniela Roa | Chicago | IL | United States | |
| McKenna Robbins | Ashland | WI | United States | |
| Sydnie Roberson | East Chicago | IN | United States | |
| Alysha Roberts | Hammond | IN | United States | |
| Casey Roberts | Valparaiso | IN | United States | |
| Kennedy Roberts | Whiting | IN | United States | |
| Iana Roby | Chicago | IL | United States | |
| Christian Rocha | Lake Station | IN | United States | |
| Kathryn Rochefort | Valparaiso | IN | United States | |
| Kay Roda | Peru | IL | United States | |
| Larissa Rodrigues Meireles | La Porte | IN | Brazil | |
| Anthony Rodriguez | Steger | IL | United States | |
| Gabriela Rodriguez | Homewood | IL | United States | |
| Jordan Rodriguez | Crystal Lake | IL | United States | |
| Alejandra Rodriguez | Crown Point | IN | United States | |
| Melicah Beatriz Rodriguez | Dyer | IN | United States | |
| Zachary Roedel | Portage | IN | United States | |
| Staci Roesch | Chicago Heights | IL | United States | |
| Matthew Rogers | Valparaiso | IN | United States | |
| Daniel Rohder | Orland Park | IL | United States | |
| Ariel Rohe | Chesterton | IN | United States | |
| Janessa Rojas | Griffith | IN | United States | |
| Monique Rojas | Griffith | IN | United States | |
| Anna Rolewski | Schererville | IN | United States | |
| Luis Romero | Hammond | IN | United States | |
| Faith Romstadt | La Porte | IN | United States | |
| Alexander Rood | La Porte | IN | United States | |
| Fernando Rosas | Lowell | IN | United States | |
| Gerardo Rosas | Hammond | IN | United States | |
| Rebecca Rosenbaum | Hobart | IN | United States | |
| Venus Rosendo | Tinley Park | IL | United States | |
| Dakota Ross | Lowell | IN | United States | |
| John Rosser | Portage | IN | United States | |
| Stephen Rosser | Portage | IN | United States | |
| Elvira Rossi | Saint John | IN | United States | |
| Mallory Royer | Marshall | IL | United States | |
| Diana Roza | Glenview | IL | United States | |
| Karina Rubio | Montgomery | IL | United States | |
| Megan Rudovich | Valparaiso | IN | United States | |
| Alexander Ruffetti | Lockport | IL | United States | |
| Michelle Ruffing | Middleville | MI | United States | |
| Shear-Jashub Ruiz | Hammond | IN | United States | |
| Bailey Rutkowski | Granger | IN | United States | |
| Megan Ryan | Mount Prospect | IL | United States | |
| Logan Ryan | Crown Point | IN | United States | |
| Paige Rybicki | Hammond | IN | United States | |
| Taylor Ryckman | Highland | IN | United States | |
| Jenna Ryczek | Lansing | IL | United States | |
| Ruth Ryder | La Porte | IN | United States | |
| Suzanne Jan Saballa | Bolingbrook | IL | United States | |
| Cora Sakal | Schererville | IN | United States | |
| Gloria Salas | Crown Point | IN | United States | |
| Ana Salas Villegas | Cicero | IL | United States | |
| Marcela Salazar | Dyer | IN | United States | |
| Natalia Salazar | Munster | IN | United States | |
| Sandra Salazar | Whiting | IN | United States | |
| Nicole Salemi | Naperville | IL | United States | |
| Vanessa Salinas-Tucker | Schererville | IN | United States | |
| Amanda Salzman | Chicago | IL | United States | |
| Lauren Samano | Chicago | IL | United States | |
| Brooke Sanders | Dyer | IN | United States | |
| Jacob Sanders | Portage | IN | United States | |
| Xochitl Sandoval | Hobart | IN | United States | |
| Alejandra Santacruz | Hammond | IN | United States | |
| Holly Santaguida | Crown Point | IN | United States | |
| Nicole Santana | Michigan City | IN | United States | |
| Sonny Santana | Hammond | IN | United States | |
| Elbert Santare | Hammond | IN | United States | |
| Vito Santino | Highland | IN | United States | |
| Arlene Santos | Evanston | IL | United States | |
| Migdalia Santos | Lansing | IL | United States | |
| Emily Sarna | Cedar Lake | IN | United States | |
| Briana Satoski | La Porte | IN | United States | |
| Brittany Sawyer | La Porte | IN | United States | |
| Musa Sayad | Valparaiso | IN | United States | |
| Brooke Scartozzi | Schererville | IN | United States | |
| Sarah Scasny | Crown Point | IN | United States | |
| Alec Schaar | Elkhart | IN | United States | |
| Gregory Scherzinger | Munster | IN | United States | |
| Bertie Schlossberg | Doylestown | PA | United States | |
| Joey Schmidt | Dyer | IN | United States | |
| Lauren Schmidt | Floyds Knobs | IN | United States | |
| Andrew Schmied | Schererville | IN | United States | |
| Sarah Schoon | Saint John | IN | United States | |
| Elizabeth Schroeder | Valparaiso | IN | United States | |
| Ricky Schrombeck | Hebron | IN | United States | |
| Jessica Schubert | Hobart | IN | United States | |
| Patrick Schulte | La Porte | IN | United States | |
| Barbara Schultz | DeKalb | IL | United States | |
| Madison Schultz | Lafayette | IN | United States | |
| Joel Schwartz | Merrillville | IN | United States | |
| Stephanie Schwartz | Westville | IN | United States | |
| Alex Schwitters | Lowell | IN | United States | |
| Tara Scinta | Valparaiso | IN | United States | |
| Morgan Scott | Maroa | IL | United States | |
| Suzanne Scott | Normal | IL | United States | |
| Elizabeth Searle | La Porte | IN | United States | |
| Maggie Seizys | Long Beach | IN | United States | |
| Frank Sek | Dyer | IN | United States | |
| Meghan Sellers | Berwyn | IL | United States | |
| Qevsere Selmanaj-Gardner | Orland Park | IL | United States | |
| Jonael Semexant | Indianapolis | IN | United States | |
| Sarah Senesac | Grant Park | IL | United States | |
| Mark Serafin | Dyer | IN | United States | |
| Alicia Serna | Highland | IN | United States | |
| Alicia Settles | Hobart | IN | United States | |
| Rahul Shah | Dyer | IN | United States | |
| Yicheng Shan | Hammond | IN | China | |
| Brennan Shank | Elkhart | IN | United States | |
| Ruhani Sharma | Schererville | IN | United States | |
| Alyssa Sharp | Highland | IN | United States | |
| Rebecca Sharp | Munster | IN | United States | |
| Brooke Shasteen | Schererville | IN | United States | |
| Sneha Shathish | Schererville | IN | United States | |
| Lauren Shaw | La Porte | IN | United States | |
| Tarah Shaw | East Chicago | IN | United States | |
| Xiaxin Shen | Hammond | IN | China | |
| Patrick Shepard | Wheatfield | IN | United States | |
| Meghan Shepherd | Michigan City | IN | United States | |
| Seth Sheptock | Demotte | IN | United States | |
| Jessica Sherman-Corbett | Champaign | IL | United States | |
| Kyle Shidler | La Porte | IN | United States | |
| Tannes Shmagranoff | Munster | IN | United States | |
| Zakris Shmagranoff | Munster | IN | United States | |
| Isaac Sikma | Dyer | IN | United States | |
| Megan Siminski | Palm Harbor | FL | United States | |
| LaTrese Simmons | Hammond | IN | United States | |
| Will Simon | Lansing | IL | United States | |
| Miranda Sims | Dyer | IN | United States | |
| Regan Sink | Chesterton | IN | United States | |
| Stephen Sipe | Wheatfield | IN | United States | |
| April Sirbas | Crown Point | IN | United States | |
| Mia Skertich | Highland | IN | United States | |
| Alyssa Skiff | Dyer | IN | United States | |
| Kimberly Sklena | Cary | IL | United States | |
| Michael Skorup | Walkerton | IN | United States | |
| Nicholas Skurka | Hammond | IN | United States | |
| Matthew Slana | Westville | IN | United States | |
| Anica Sljivar | Schererville | IN | United States | |
| Kathryn Sly | Dyer | IN | United States | |
| Sydney Small | Michigan City | IN | United States | |
| Alexander Smeets | La Porte | IN | United States | |
| Anthony Smierciak | Schererville | IN | United States | |
| Kate Smirnov | Glenview | IL | United States | |
| Gabrielle Smit | Peoria | IL | United States | |
| Caleigh Smith | Marengo | IA | United States | |
| Angela Smith | Danville | IL | United States | |
| Jessica Smith | Mount Prospect | IL | United States | |
| Allix Smith | Valparaiso | IN | United States | |
| Heidi Smith | Union Mills | IN | United States | |
| Hunter Smith | Hobart | IN | United States | |
| Paige Smith | Valparaiso | IN | United States | |
| Payton Smith | Cedar Lake | IN | United States | |
| Sidney Smith | Warsaw | IN | United States | |
| Darian Smith | Saint Joseph | MI | United States | |
| Cody Snoreck | Saint John | IN | United States | |
| Allison Snyder | Munster | IN | United States | |
| Chris Snyder | Munster | IN | United States | |
| Kyle Snyder | Munster | IN | United States | |
| Sabina Solarczyk | Dyer | IN | United States | |
| Nathan Solich | Hobart | IN | United States | |
| Sarah Soliday | Valparaiso | IN | United States | |
| Youzhe Song | Hammond | IN | China | |
| Krystal Sorensen | Portage | IN | United States | |
| Mikayla Sorensen | Granger | IN | United States | |
| Daniela Sosa | Saint John | IN | United States | |
| Stephanie Sotiropoulos | Manteno | IL | United States | |
| Jacob Soules | Troy | MI | United States | |
| Amber South | Chesterton | IN | United States | |
| Noah Sparks | Crown Point | IN | United States | |
| Thomas Speranza | Munster | IN | United States | |
| Francesca Spero | Valparaiso | IN | United States | |
| Paige Spiegel | Highland | IN | United States | |
| Claudia Spigolon | Crown Point | IN | United States | |
| Kathy Springer | Itasca | IL | United States | |
| Jessica Spurr | Westville | IN | United States | |
| Timothy Stacy | Joliet | IL | United States | |
| Kayla Stadt | Beecher | IL | United States | |
| Tiffany Staley | Gary | IN | United States | |
| Deborah Stangle | Geneva | IL | United States | |
| Milan Stanisic | Schererville | IN | United States | |
| Sarah Stanton | Antigo | WI | United States | |
| Alexis Starkey | Munster | IN | United States | |
| Owen Starr | Bourbonnais | IL | United States | |
| Jennifer Stasieluk | New Lenox | IL | United States | |
| Allyson Stater | Hebron | IN | United States | |
| Danielle Stegall | Osceola | IN | United States | |
| Cheri Steigert | Chicago | IL | United States | |
| Anabel Stein | Lowell | IN | United States | |
| Samantha Steinke | Streamwood | IL | United States | |
| Philip Sterchele | Orland Park | IL | United States | |
| Brett Stevens | Rolling Prairie | IN | United States | |
| Taylor Stevens | Hebron | IN | United States | |
| Samantha Stirling | Hammond | IN | United States | |
| Tyler Stoeger | Geneseo | IL | United States | |
| Toni Stokes | Crete | IL | United States | |
| Andrew Stolz | Chesterton | IN | United States | |
| Hannah Stombaugh | New Carlisle | IN | United States | |
| Addisen Stone | Crown Point | IN | United States | |
| Alexandria Stone | Kingsford Heights | IN | United States | |
| Jacob Stone | Midland | MI | United States | |
| Te'Aire Storm | Hammond | IN | United States | |
| Nina Stosic | Griffith | IN | United States | |
| Tiana Stover | Des Plaines | IL | United States | |
| Abbigail Stram | Valparaiso | IN | United States | |
| Jack Strimel | Munster | IN | United States | |
| Stephanie Strizak | Mokena | IL | United States | |
| Aspen Strong | La Porte | IN | United States | |
| Terrell Sucre | Point Fortin | | Trinidad - Tobago | |
| Alyssa Sullivan | Crown Point | IN | United States | |
| Karen Sullivan | Saint John | IN | United States | |
| Meghan Sullivan | Valparaiso | IN | United States | |
| Kelsey Sullivan | New Buffalo | MI | United States | |
| Spencer Summers | Valparaiso | IN | United States | |
| Brianna Surowiec | Lowell | IN | United States | |
| Nicole Swartz | Batavia | IL | United States | |
| Kristin Swartz-Schult | La Porte | IN | United States | |
| Katelyn Swistek | Trail Creek | IN | United States | |
| Melissa Symmes | Hobart | IN | United States | |
| Ally Szakacs | Schererville | IN | United States | |
| Matthew Szala | Munster | IN | United States | |
| Nicholas Szala | Munster | IN | United States | |
| Samuel Szala | Munster | IN | United States | |
| Jadwiga Szczechowicz | Hammond | IN | United States | |
| Matthew Szmajda | Port Barrington | IL | United States | |
| Matthew Tabaczynski | Munster | IN | United States | |
| Randy Tadros | Crown Point | IN | United States | |
| Shizuka Take | Nerima Tokyo | | Japan | |
| Michael Talaga | Plymouth | IN | United States | |
| Melissa Talboy | Portage | IN | United States | |
| Jansen Tan | Merrillville | IN | United States | |
| Lucina Tan | Merrillville | IN | United States | |
| Jing Tang | Hammond | IN | China | |
| Adam Tavarez | Whiting | IN | United States | |
| Shakira Taylor | Decatur | IL | United States | |
| Austin Taylor | Dyer | IN | United States | |
| Brandon Taylor | Crown Point | IN | United States | |
| Johnathon Taylor | Gary | IN | United States | |
| Taylor Tealakh | Mechanicsville | VA | United States | |
| Megan Teitge | Kouts | IN | United States | |
| Tania Tellez | Ingleside | IL | United States | |
| Dustin Thibideau | Cedar Lake | IN | United States | |
| Zoe Thomas | Crown Point | IN | United States | |
| Alexius Thompson | Michigan City | IN | United States | |
| Autumn Thompson | Tipp City | OH | United States | |
| Erin Thorington | Hinsdale | IL | United States | |
| Cynthia Thorsen | Champaign | IL | United States | |
| Steven Thurman | Valparaiso | IN | United States | |
| Jacob Tietz | Mokena | IL | United States | |
| Joshua Timmons | Hammond | IN | United States | |
| Kylie Tincher | Charlestown | IN | United States | |
| Marnette Tipton | Gary | IN | United States | |
| Elizabeth Tirado | Whiting | IN | United States | |
| Jennifer Tohtz | Chesterton | IN | United States | |
| Joel Tokarczyk | Lake Village | IN | United States | |
| Samantha Tokarz | Demotte | IN | United States | |
| Shawn Tolson | Knox | IN | United States | |
| Philipp Tolxdorf | Fernandina Beach | FL | Germany | |
| Levi Tompkins | Demotte | IN | United States | |
| George Toney | Oak Park | IL | United States | |
| Roberto Torres | Garland | TX | United States | |
| Milton Torres-Hage | Prairie View | IL | United States | |
| Stephanie Towey | Mount Prospect | IL | United States | |
| Jennifer Towne | Ottawa | IL | United States | |
| Alexis Tracy | Wanatah | IN | United States | |
| Laura Traficante | Valparaiso | IN | United States | |
| Thuy Thi Thu Tran | Beecher | IL | Vietnam | |
| Kelsey Travis | Michigan City | IN | United States | |
| Heather Treest | Ottawa | IL | United States | |
| Foivi Triantafyllou | Schererville | IN | United States | |
| Matthew Trimble | Valparaiso | IN | United States | |
| Apexa Trivedi | Lewis Center | OH | United States | |
| Sarah Troxell | Michigan City | IN | United States | |
| Jamie Trunick | Valparaiso | IN | United States | |
| Karson Trzeciak | Lowell | IN | United States | |
| Sarnai Tsogtsaikhan | Lansing | IL | United States | |
| Tyler Tucker | Culver | IN | United States | |
| Carol Ann Tunk | Romeoville | IL | United States | |
| Ashlee Turnbough | Schererville | IN | United States | |
| Danielle Turner | Crown Point | IN | United States | |
| Janelle Turner | Hammond | IN | United States | |
| Teal Turvey | Joliet | IL | United States | |
| Aaron Twist | West Frankfort | IL | United States | |
| Joseph Udani | Schererville | IN | United States | |
| Grant Ugarte | Oak Lawn | IL | United States | |
| Dianna Underwood | Hobart | IN | United States | |
| Daniel Updyke | Schererville | IN | United States | |
| Brenna Uporsky | Portage | IN | United States | |
| Lila Upshaw | Portage | IN | United States | |
| Karissa Urback | Crest Hill | IL | United States | |
| Scott Urbanski | La Porte | IN | United States | |
| Yvette Uribe-Diaz | Cicero | IL | United States | |
| Araceli Urquizo | Crete | IL | United States | |
| Alona Ushomirsky | Skokie | IL | United States | |
| Matthew Valant | Hebron | IN | United States | |
| Sydney Valiska | New Lenox | IL | United States | |
| Calvin Van Baren | Cedar Lake | IN | United States | |
| Isaac Van Baren | Cedar Lake | IN | United States | |
| Lena van Bergen | Highland | IN | Germany | |
| Sara Van den Akker | Lake Forest | IL | United States | |
| Joel Van Driel | Lansing | IL | United States | |
| Chad Van Drunen | Lansing | IL | United States | |
| Dylan Van Drunen | Cedar Lake | IN | United States | |
| Emily Van Essen | Cedar Lake | IN | United States | |
| Leah Van Keppel | Valparaiso | IN | United States | |
| Andrew Van Milligan | Lansing | IL | United States | |
| Jacob Van Wieren | Lowell | IN | United States | |
| Garret VanDerNoord | Crown Point | IN | United States | |
| Hilary VanderVelde | Schererville | IN | United States | |
| Garrett Varner | Cedar Lake | IN | United States | |
| Kayla Vasilko | Crown Point | IN | United States | |
| Keanu Vasquez | Romeoville | IL | United States | |
| Andrew Vassar | Highland | IN | United States | |
| Morgan Vatland | Marseilles | IL | United States | |
| Tayler Vauters | Rockville | IN | United States | |
| Sarah Vavrek | Valparaiso | IN | United States | |
| Cristal Vazquez | Hammond | IN | United States | |
| Jamilexy Vazquez | La Porte | IN | United States | |
| Avi Vega | Cedar Lake | IN | United States | |
| Nancy Vega | Saint John | IN | United States | |
| Naiomi Velasco | Crown Point | IN | United States | |
| Jaime Velazques | East Chicago | IN | United States | |
| Nathalie Velazquez | Hammond | IN | United States | |
| Brett Veltema | Jenison | MI | United States | |
| Ariana Venziano | Lockport | IL | United States | |
| Austin Verbeek | Cedar Lake | IN | United States | |
| Eva Vercel | Schererville | IN | United States | |
| Kirsten Verdegan | Crown Point | IN | United States | |
| Keely Verhaar | Cedar Lake | IN | United States | |
| Alyssia Verlinden | Hammond | IN | United States | |
| Matthew Vetor | Valparaiso | IN | United States | |
| Carlos Vieyra | Fort Wayne | IN | United States | |
| Savannah Viking | Lowell | IN | United States | |
| Brent Vilchez | Mount Prospect | IL | United States | |
| Lukas Vilkovsky | Lafayette | IN | Slovakia | |
| Julia Villalpando | Hammond | IN | United States | |
| Seoma Virgo | Evanston | IL | United States | |
| Joseph Virus | Hammond | IN | United States | |
| Lesley Vizcarra | Hammond | IN | United States | |
| Ciera Voorhees | New Lenox | IL | United States | |
| Brittney Vroom | Crete | IL | United States | |
| Katie Vuckovich | Joliet | IL | United States | |
| Anna Wachowski | Schererville | IN | United States | |
| Jacob Wagner | Valparaiso | IN | United States | |
| Joseph Wagner | Michigan City | IN | United States | |
| Teague Walker | Genoa | IL | United States | |
| Ryan Walkowiak | Lowell | IN | United States | |
| Stefanie Wallace | Harvard | IL | United States | |
| Kathryn Walsh | Schererville | IN | United States | |
| Justin Walter | Elkhart | IN | United States | |
| Dana Walters | Fort Wayne | IN | United States | |
| Jennifer Walton | Munster | IN | United States | |
| Shekinah Walton | Munster | IN | United States | |
| Jingyang Wang | Hammond | IN | China | |
| Runsheng Wang | Changsha Hunan | | China | |
| Sihan Wang | Hammond | IN | China | |
| Zhi Wang | Hammond | IN | China | |
| Zhuoyue Wang | Perrysburg | OH | China | |
| Stephanie Ware | Columbus | OH | United States | |
| Jessica Waszak | Crown Point | IN | United States | |
| Carli Watkins | Crown Point | IN | United States | |
| Michelle Watkins | Schererville | IN | United States | |
| Nattinan Wattanasirichot | Munster | IN | Thailand | |
| Kelli Watts | Dolton | IL | United States | |
| Karly Wauro | Crown Point | IN | United States | |
| Chris Wayman | Schererville | IN | United States | |
| Karly Wcisel | Beecher | IL | United States | |
| Amy Weaver | Lisle | IL | United States | |
| Stepheny Weaver | Westville | IN | United States | |
| Daisy Webb | Dyer | IN | United States | |
| Emily Weber-Brokke | Schererville | IN | United States | |
| Roy Webster | Michigan City | IN | United States | |
| Carol Weedon | Bourbonnais | IL | United States | |
| Grant Weir | Saint John | IN | United States | |
| Mackenzie Weist | La Porte | IN | United States | |
| Deanna Weldon | Hobart | IN | United States | |
| Ellie Welsch | Chesterton | IN | United States | |
| Sara Wenzel | Crown Point | IN | United States | |
| Koryn Werderits | Lemont | IL | United States | |
| Lauren Wesley | Lake Station | IN | United States | |
| Merrick Westerfield | Saint John | IN | United States | |
| Stephanie Wheeler | Ottawa | IL | United States | |
| Taylor Wheeler | Valparaiso | IN | United States | |
| Tiffany White | Lowell | IN | United States | |
| Clayton Whiting | Highland | IN | United States | |
| Cameron Wickersham | Westville | IN | United States | |
| Tyler Widger | Beecher | IL | United States | |
| Kaitlyn Wiening | Hammond | IN | United States | |
| Benjamin Wiersema | Dyer | IN | United States | |
| Hannah Wiesemann | Wheatfield | IN | United States | |
| Kadin Wilbourn | Crown Point | IN | United States | |
| Kaitlyn Wilcher | Chesterton | IN | United States | |
| Cailee Wilkinson | Saint John | IN | United States | |
| Dariush Wilkowski | Glenwood | IL | United States | |
| Isun Williams | Crete | IL | United States | |
| Drucilla Williams | Hammond | IN | United States | |
| Jessica Williams | Winamac | IN | United States | |
| Khloe Williams | Gary | IN | United States | |
| Michael Williams | Hammond | IN | United States | |
| Michael Willing | Kankakee | IL | United States | |
| Alexandria Willis | Saint John | IN | United States | |
| Kristy Willis | Schererville | IN | United States | |
| Mariah Wilson | Hebron | IN | United States | |
| Lindsey Winebrenner | Dyer | IN | United States | |
| Gretchen Wineinger | Munster | IN | United States | |
| Catherine Winn | Lake Station | IN | United States | |
| Matthew Wirth | Valparaiso | IN | United States | |
| Summer Witvoet | Munster | IN | United States | |
| Emily Woldt | Milwaukee | WI | United States | |
| Matthew Wolf | Hebron | IN | United States | |
| Stephanie Wolfe | Mount Sterling | OH | United States | |
| Isabella Wolski | Munster | IN | United States | |
| Megan Wolski | Munster | IN | United States | |
| Jessica Wood | Valparaiso | IN | United States | |
| Olivia Wood | Portage | IN | United States | |
| Taylor Woods | Tinley Park | IL | United States | |
| Kalyna Wozny | Schererville | IN | United States | |
| Anne Wrasman | Crown Point | IN | United States | |
| Dolores Wright | Portage | IN | United States | |
| Jade Wright | Highland | IN | United States | |
| Lauren Wright | South Bend | IN | United States | |
| Dunmeng Xu | Hammond | IN | China | |
| Lixin Xu | Hammond | IN | China | |
| Savannah Yamat | Schererville | IN | United States | |
| Xunan Yan | Hammond | IN | China | |
| Julia Yanes barrera | Hammond | IN | Spain | |
| Antionette Yasko | La Porte | IN | United States | |
| Stanislau Yavorski | Chicago | IL | United States | |
| Amanda Yeazel | Plymouth | IN | United States | |
| Hua You | Fuzhou City Jiangxi | | China | |
| Wenjie Yu | Hammond | IN | China | |
| Ewa Zapart Placek | Bloomingdale | IL | United States | |
| Jazmyn Zapata | Dyer | IN | United States | |
| Kevin Zaragoza | Griffith | IN | United States | |
| Vladimir Zavialov | Mundelein | IL | United States | |
| John Zdanowicz | Libertyville | IL | United States | |
| Ashley Zeckmeister | Green Bay | WI | United States | |
| Aziza Zeiler | Schererville | IN | United States | |
| Tommy Zhang | Crown Point | IN | United States | |
| Chenhao Zhang | Hammond | IN | China | |
| Shenyu Zhao | Hammond | IN | China | |
| Siyu Zhao | Dalian Liaoning Prov | | China | |
| Zaiqing Zhao | Highland | IN | China | |
| Tianzi Zheng | Hammond | IN | China | |
| Zihan Zhou | Hammond | IN | China | |
| Minghao Zhu | Hammond | IN | China | |
| Kalina Ziemlo | Demotte | IN | United States | |
| Thomas Zimmerman | Valparaiso | IN | United States | |
| Sarah Zinzer | Oswego | IL | United States | |
| Matthew Zipko | East Chicago | IN | United States | |
| Zachary Zirkle | Hamlet | IN | United States | |
| Anthony Zito | Saint John | IN | United States | |
| Joshua Znosko | Schererville | IN | United States | |
| Christina Zubi | Crown Point | IN | United States | |
| Mark Zyskowski | Frankfort | IL | United States | |