About PNW
Talented and driven students come to PNW ready to learn and work hard. They thrive in our flexible, diverse, student-centered educational environment. They graduate ready to succeed in their communities, the region, and the world.
Purdue University Northwest (PNW) is a premier metropolitan university dedicated to empowering transformational change in our students and in our community. We offer two campuses serving approximately 8,900 undergraduate and graduate students. At PNW, we value academic excellence, support growth and celebrate diversity.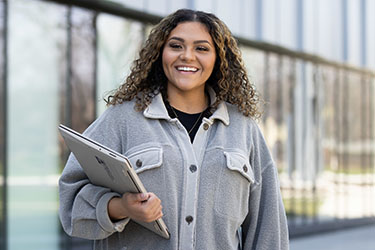 Why PNW?
Our blend of small classes and real-world learning helps you connect with professors who care and build skills to launch your career.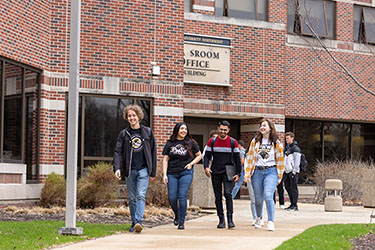 PNW recognized among best Midwest universities by U.S. News and World Report
Purdue University Northwest (PNW) is recognized for its campus diversity and several undergraduate programs in U.S. News & World Report's 2022-2023 annual Best Colleges rankings.
High-Quality Education for the Real World
PNW's five colleges offer more than 70 areas of study for undergraduate and graduate students. We're accredited by the Higher Learning Commission, and we're consistently recognized among the best regional universities in the U.S. News & World Report Best Colleges rankings.
Our emphasis on research and applied learning opportunities means our students graduate ready for the next phase of their lives.
Our Mission
Purdue University Northwest transforms students' lives and our metropolitan region through a diverse campus committed to innovative education, applied research, and community engagement.
Regional Strength, Global Reach
Our community is full of contrasts: urban and rural, industrial and natural, well-established history and forward-thinking innovation. Our determined students — many of whom are the first in their families to attend college — make the most of this rich range of resources. Our Hammond campus is only 30 miles from Chicago and our Westville branch campus is only 15 miles from the Indiana Dunes National Park. Our impact also extends well beyond the region. Students from 30 states and 38 countries currently attend PNW, taking what they learn here and applying it all around the world.
Purdue Northwest faculty and students are dedicated to Northwest Indiana and want to provide support to enrich the lives of those in our community. Universities are not islands, but rather great contributors to the overall well-being of their communities.