A Bright Future Is Ahead
March 29, 2021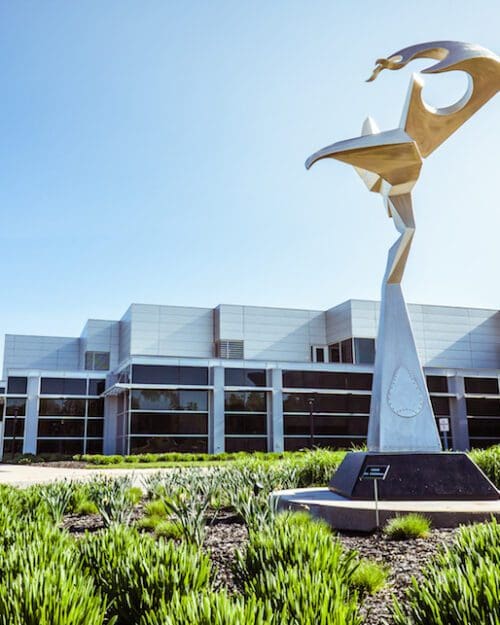 In the latest installment of Chancellor's Corner, PNW Chancellor Thomas L. Keon and Provost and Vice Chancellor of Academic Affairs Kenneth C. Holford share their excitement as PNW Powers Onward to a brighter future!
You can watch the video above and read a transcript of their conversation below.
Keon: Dr. Holford.
Holford: How are you?
Keon: We're getting excited about next year, right?
Holford: You know, Chancellor, I'm super excited about next year. We've got a lot of things planned, you know, as much as I think the students are ready to come back, I think our faculty and staff are ready to have those students back.
Keon: Well, I'll tell you, I know I'm ready to have everybody back because it gets pretty boring around here when it's just you and I.
Holford: That's absolutely right, you know, we've got two great campuses. We've opened a bunch of new buildings around campus. Unfortunately, the pandemic hit us at sort of the wrong time. I'm excited to see the students come back and enjoy those spaces.
Keon: Yeah, I am too and do you think we'll have everybody back in September?
Holford: So right now, our planning parameter is for a full-campus open starting in the fall, so we're anticipating everybody being back in face-to-face instruction coming into August.
Keon: Another question that comes up from time to time has to do with will it truly be safe for our outdoor commencement that we're planning on, but maybe you could let everybody know a little bit about what kinds of plans they have to keep this safe.
Holford: So I think you nailed the first one. We're going to hold our event outdoors, and so we know that that will be a much safer environment. We're still going to utilize masks and spacing to keep distant, but the commencement ceremony is certainly something that's important to our faculty, to our staff, but our students are really excited about this. We will take, as you mentioned, the appropriate precautions. We'll make certain that families are sort of grouped together in their own pods. We'll keep everybody stretched out, but again, it's something we're really looking forward to.
Keon: You know, I am excited about the fact that, you know, our brand-new building will be the backdrop for that commencement.
Holford: Having commencement on campus, having that be the gateway on to our campus is something we're all really excited about. That is a fantastic building, and I can't wait to have the public back in there.
Keon: So I know both of us have spent some time talking to SGA and getting a feel for where the students are, but at one point you did have an opportunity to sit in on one of their open meetings. What may be two takeaways do you have from that?
Holford: So some of the recurring themes that came up were, you know, our students are really interested in a college experience, and so they're excited to be back on campus and they're looking forward to those co-curricular opportunities. The club activities that normally go on, working directly with the faculty on different projects they have going on, and then also hanging out with each other around campus. So I think those themes came through quite clearly in our meetings with the students.
Keon: Are you hearing any concerns from the faculty or are they as excited about it as we are?
Holford: Well, Chancellor, I think everybody's excited to be back in some way. Now, obviously we have a safe return committee that we're still working with that is advising us on how to do that in a safe way, but I really do think that the students the staff and our faculty are really excited about being back on campus.