A statement from Dean Elaine Carey
June 8, 2020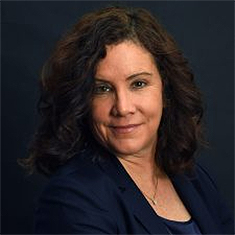 Dear Colleagues:
These are painful moments for our communities due to these times of great uncertainty. It is at moments such as these with COVID-19 and the death of Mr. George Floyd when our personal, intellectual, and pedagogical approaches are painfully placed in greater perspective.
Over the past few months, the CHESS staff with the support of the chancellor and provost's offices have been in talks with Mr. Anthony Ray Hinton to visit PNW to discuss his book The Sun Does Shine: How I Found Life, Freedom, and Justice for PNW's One Book One Community on April 22, 2021.
Mr. Hinton spent thirty years on Alabama's death row for a crime he did not commit. Mr. Bryan Stevenson and the Equal Justice Initiative defended Mr. Hinton. For his work, he received the NAACP Image Award for Outstanding Literary Work in the category of nonfiction. Since his release, Mr. Hinton has devoted himself to criminal justice reform.
Prior to his visit, the university will host showings and discussions of the documentary True Justice: Bryan Stevenson's Fight for Justice and the melodrama Just Mercy. I hope that you will incorporate Mr. Hinton's books and the films into your classes to encourage further conversations about his life, criminal justice reform, and the events that are currently unfolding in the United States. Over the next few months we will have more announcements about the programming.
Democracy and justice have never been easily achieved which is why activists organize social movements from the Civil Rights era to the present.  Historically and currently, the leaders of such movements are engaged and informed citizens who have combatted ignorance, divisiveness, and hate.  As a scholar of social movements and crime, the current protests remind us of the collective work that we must continue to achieve justice.
I support our students, our colleagues, and our community members in the struggle to create an empathetic and just society. I look forward to our reading of Mr. Hinton's The Sun Does Shine which will allow for important reflections and further discussions. I welcome your suggestions or ideas for additional programming.
Sincerely,
Elaine Carey