Christina Nevill, M.S.
Administrative Assistant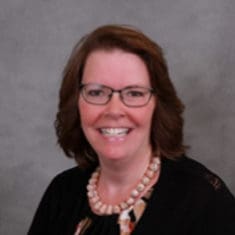 Introduction
Christina Nevill is the part-time Administrative Assistant in the Center.  In this role, she provides administrative support to the Center Director assisting with event coordination, office management, Center communications, data tracking and reporting, and budget management. She holds a bachelor's degree from Purdue Northwest and a master's degree in Organizational Leadership from Benedictine University.  She previously worked in the College of Engineering and Sciences at the Westville campus and most recently as an Exploratory Advisor for the Health Studies program and Health Pathway.