CHESS Names Outstanding Graduate in Psychology Department
May 12, 2020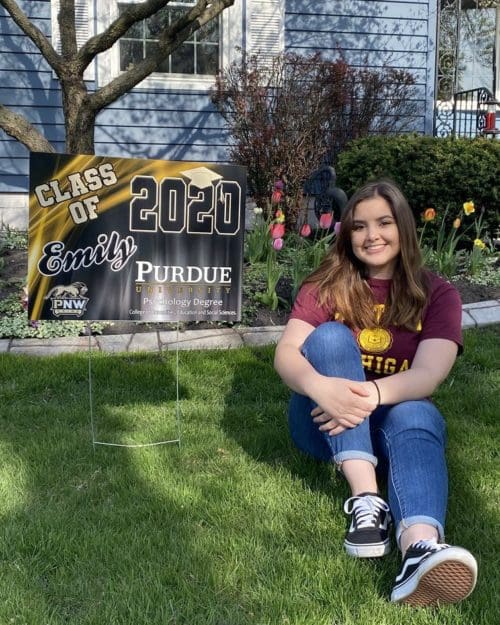 Emily Brooks, a 2020 PNW graduate in psychology and with a minor in sociology, plans to pursue a career in research and teaching.
She particularly enjoyed her courses in neuroscience of motivated behavior and introduction to learning courses. She cited the impact of faculty members David Pick and Robert Hallock in her development.
"As both my professors and research advisors, they helped me gain experience and inspired me to pursue teaching and research in my future," she said. "I attribute a large part of my success to my experience at PNW."
She plans to begin doctoral study in experimental psychology at Central Michigan University this fall.