CHESS Political Science Faculty Member Receives Summer Research Grant
May 12, 2020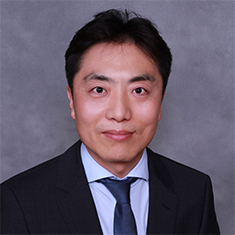 A CHESS political science professor will receive a summer grant for faculty scholarship from the Purdue Research Foundation.
Hyungjo Hur, assistant professor of public policy and political science, will receive support for his project, "Assessing the Effects of Student Debt Loads on Early-Career Labor Market Participation Decision."
He will receive $8,000 and fringe benefits to conduct his scholarship. The grant program is designed to help younger faculty members advance their scholarly agendas.
"Dr. Hur's research is timely and essential to our collective understanding about the impact of student loan debt"




Hur's project assesses the impact of student loan debt for post-secondary education and its implications for policy makers. The amount of debt has grown to $1.64 trillion in the United States.
"Students enter college with the goal of better opportunities in the labor market, and therefore a better quality of life," Hur said. "However, the pressures of student loan debts may result in students making very myopic choices regarding early-career decisions and occupations."
Elaine Carey, dean of the College of Humanities, Education and Social Sciences, said the grant recognizes Hur's promising scholarly agenda.
"Dr. Hur's research is timely and essential to our collective understanding about the impact of student loan debt," she said. "Dr. Hur recently joined PNW, and he has already proven his excellence in discovery."