CHESS Students Win Second Place at Broadcast Education Awards in April
May 29, 2020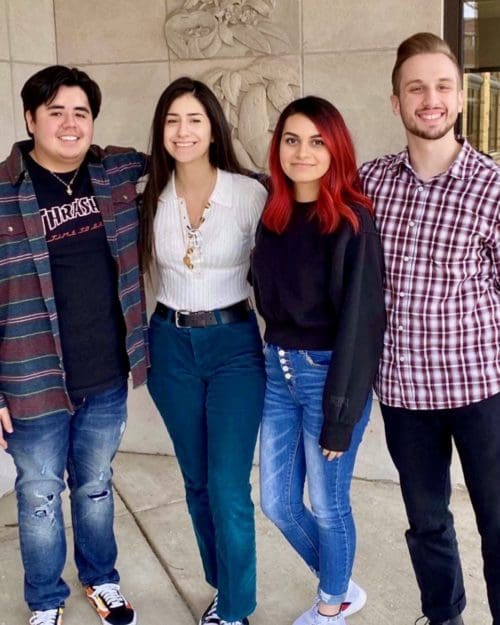 Four CHESS students shared a second place award in the annual Broadcast Education Awards in April.
The students won their award for the script, "'You,' Season 2, Episode 1, 'The Tell-Tale Heart.'" The student recipients were Stephaine Alexis Cordova, Bradley R. Knight, Nicole M. Carmona and Ismael Juarez. They composed the script while enrolled in a script writing class taught by Mary Beth O'Connor, associate professor of communication, during fall 2019.
The winning script was composed for the TV episodic, "You," and incorporated aspects of the Edgar Allan Poe play. O'Connor said one of the key aspects to writing the script was doing the research to answer the questions: "Does a narcissist feel guilt?" and "Is the main character actually a narcissist?"
The students then had to build the sub-plot which gave depth and meaning to the main plot, and those stories had to fit within the narrative structure and conventional limitations of the series.
"This is not as easy as it seems and takes a sophisticated understanding of traditional and visual storytelling," O'Connor said. "I'm so proud of them for their camaraderie, perseverance and hard work throughout the entire semester."