Nicholas Marselle, M.A.
Advanced Therapy Extern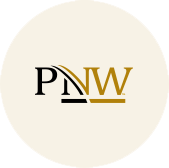 Introduction
Nicholas is currently a fourth-year doctoral student working towards earning his Psy.D. degree in Clinical Psychology from Adler University. He received his Bachelor of Arts degree in Psychology from Bradley University in Peoria, IL. Nicholas is currently investigating the impact of remote learning during the COVID-19 pandemic on the academic performance of college students with ADHD symptomology as part of his doctoral dissertation project.
Nicholas has previous clinical experience working with children, adolescents, and adults from diverse backgrounds within a private practice setting. He takes a primarily interpersonal and psychodynamic approach to conceptualization and therapy and also incorporates aspects of Cognitive-Behavioral theory as well. Nicholas is very enthusiastic to work with PNW students and gain further experience treating clients with a variety of presenting concerns and challenges. Some of Nicholas's areas of interest in the field include anxiety and mood disorders along with ADHD and trauma.