EPP Data Dashboard
PNW's Educator Preparation Provider (EPP) considers data an essential component for continuous program improvement.
See how we assess our candidates performance (with additional data from the Indiana Department of Education and Pearson).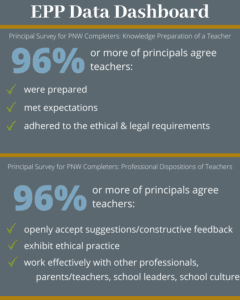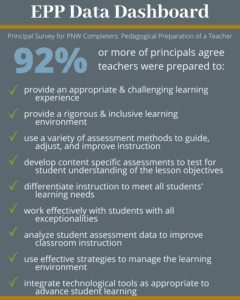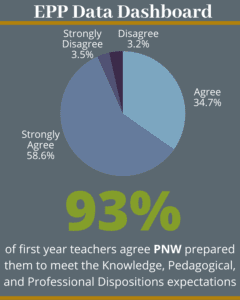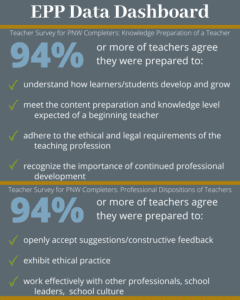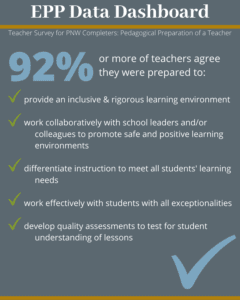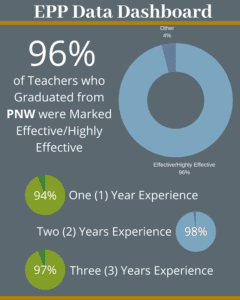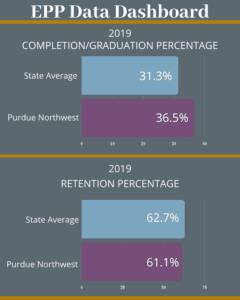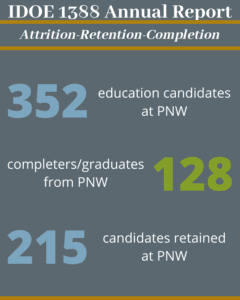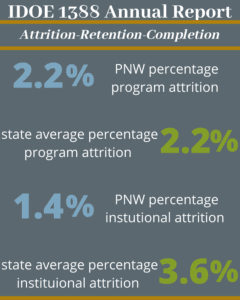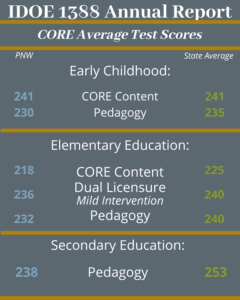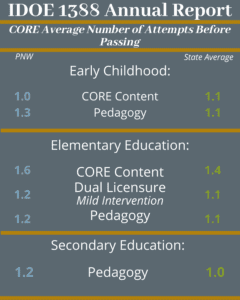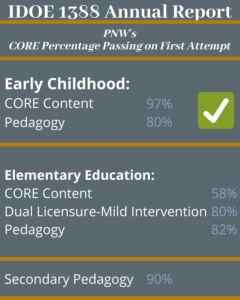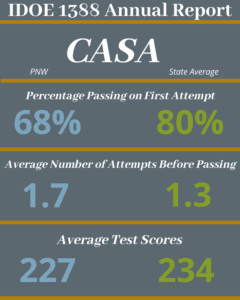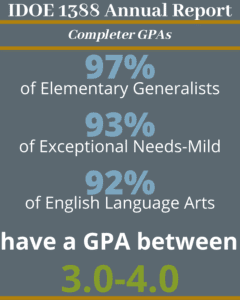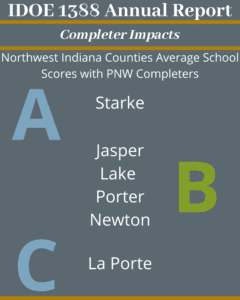 2018-2019 Data
100% of Employers Agree/Strongly Agree our Candidates:
Received satisfactory training
Work effectively with school leaders
Exhibit ethical practice
Openly accept suggestions/constructive feedback
Work effectively with students with all exceptionalities
Provide an inclusive learning environment
Adhere to the legal and ethical requirements of teaching
Meet expectations of a beginning teacher for content
Understand how students learn and develop
4 out of 5 completers felt well-prepared by the EPP
ISTEP Passing Rate in 2016-2017 when PNW had one or more teacher in a school was 50%
ISTEP Passing Rate in 207-2018 when PNW had one or more teacher in a school was 52%
Text: 98% of first year teachers who graduated from PNW were effective or highly effective
2017-2018
2016-2017
If you have any questions about this data, please contact us.