Engineering Program Announces BP America, Inc. Scholarship
February 25, 2020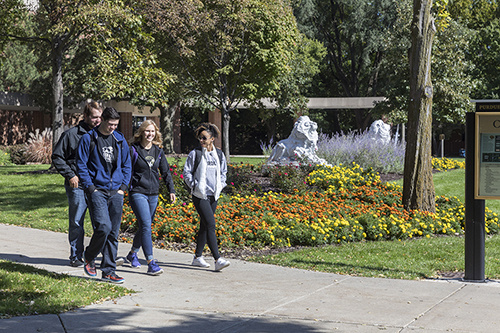 Whiting, Hammond and East Chicago school district students eligible
The Purdue University Northwest (PNW) School of Engineering announces the establishment of a BP America, Inc. scholarship fund to benefit future engineering students from Whiting, Hammond and East Chicago. Incoming students from these three communities majoring in civil, computer, electrical or mechanical engineering for the 2020-2021 academic year are eligible for one of the 15 scholarships that will be awarded at $1,000 each.
The vision for this initiative is to provide assistance to undergraduate engineering students and support them in taking the first step from high school to an accredited engineering degree from PNW.
"The School of Engineering is delighted to add this scholarship opportunity — made possible through a generous donation from BP — to the range of support options we offer. As an academic unit at a premier metropolitan university with a core mission of providing an affordable education of the highest quality, we are excited to offer students from high schools in our immediate neighborhood access to an engineering education enabling them to improve people's lives," said PNW School of Engineering Director Dietmar Rempfer.
"BP has a long history of supporting STEM education throughout the Northwest Indiana region. We are proud to partner with PNW to offer these opportunities to local students and to play a small part in supporting their continued success," said Amber Russell, Whiting refinery manager.
Questions about the BP scholarship can be directed to the PNW Office of Financial Aid at (219) 989-2301.
The Purdue Northwest School of Engineering
The PNW School of Engineering is recognized for its expertise in mechanical, civil, computer and electrical engineering. For 2020, U.S. News has ranked the school No. 52 among the Best Engineering Programs in the United States, of engineering schools whose highest degree is a bachelor's or master's degree.