Bioscience Innovation Building
Introducing the Nils K. Nelson Bioscience Innovation Building, a state-of-the-art STEM-centered facility that will house our nursing and biological sciences departments.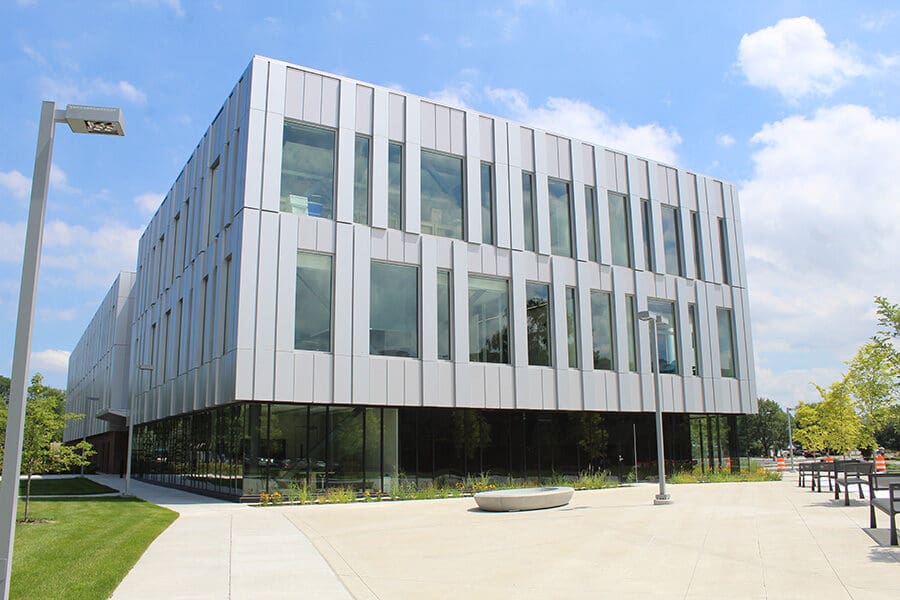 PNW Completes State-of-the-Art Nils K. Nelson Bioscience Innovation Building
Years of planning, months of construction and countless hours of work are finally coming to fruition this fall semester as PNW celebrates the opening of the Nils K. Nelson Bioscience Innovation Building.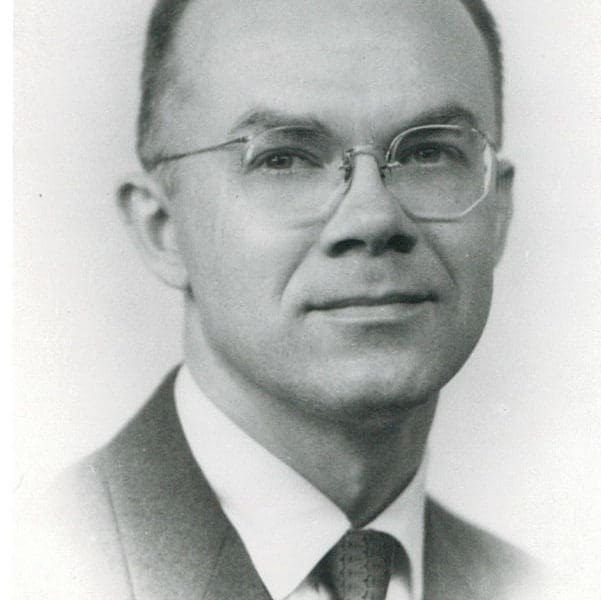 A Generous Gift
Late Professor Emeritus of Chemistry Nils K. Nelson bequeathed a multimillion dollar gift to PNW from his estate for student scholarships and named professorships.
The Bioscience Innovation Building Construction
Completed in summer 2020, this facility serves as a hub for quality education and for enhancing the health care field for Northwest Indiana —one of the top economic generators for the region.
The building's 68,000-square-foot interior was designed to create a dynamic learning environment promoting collaboration, encouraging dialogue, and giving students opportunities to utilize cutting-edge instructional labs and classrooms. The structure was constructed south of the Student Union and Library and east of Lawshe Hall, on the Hammond campus.
Construction Start: July 02, 2018
Substantial Completion: April 17, 2020
Occupancy: May 08, 2020
Start Gyte Annex Demolition: May 26, 2020
Complete Gyte Annex Demolition: August 18, 2020
Architect: Cannon Design
Construction Manager as contractor (CMc): Berglund Construction/ Powers & Sons Construction Company, Inc.