Onward PNW
PNW endowments support students and faculty, including professorships and financial aid for undergraduates and graduates. Due to your generosity, PNW is able to recruit and retain students and faculty in The Region and around the world.
A New PNW Landmark
This year, PNW students and a faculty member made history by executing their capstone project from 2019 and 2020. This PNW team worked on the design, analysis and cost proposals for the new bell tower. They brought their vision to life with a design and materials that represented PNW and the Northwest Indiana Region.
The bell tower also cheerfully rings the official PNW fight song, "Onward PNW," and the alma mater song, "In the Heart of the Calumet." Please listen to a live performance by PNW Chancellor Thomas L. Keon and Associate Vice Chancellor for External Engagement and Development Matthew Wells.
On behalf of the entire PNW community, thank you for your continued wonderful support of our students. Together, we are shaping the future leaders of Northwest Indiana.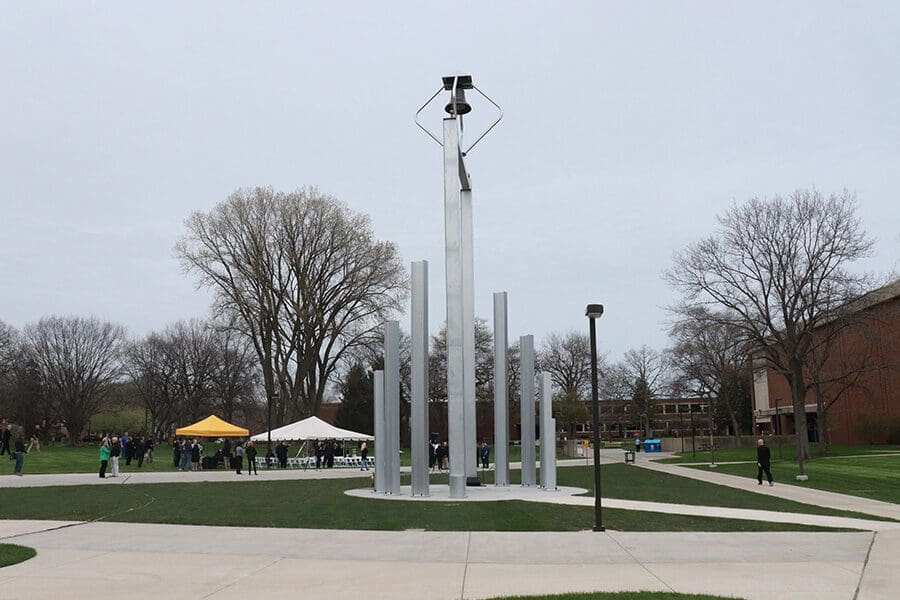 PNW Celebrates New Bell Tower
PNW's Hammond campus unveiled a steel bell tower designed by PNW technology students spring 2022. A new visual landmark, the tower supports PNW Pride by playing songs including the Purdue Northwest fight song and alma mater.