Hammond Couple's Donations Benefit Purdue Northwest Athletics Program
November 19, 2020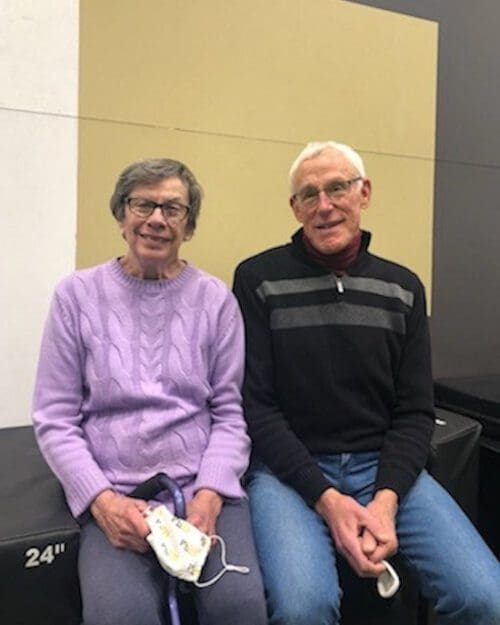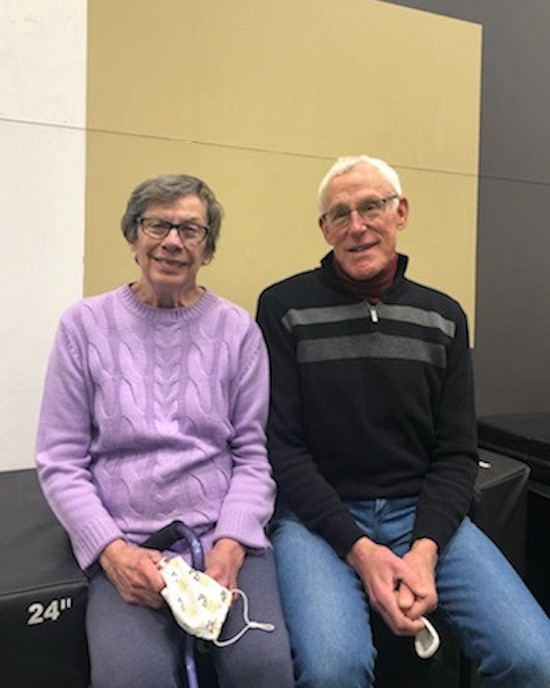 The Purdue University Northwest Department of Athletics advanced its commitment to student-athlete development through several generous gifts from a local couple with longtime ties to the university.
Richard (Dick) Weiss, '71 M.A., and his wife, Donelle, in addition to a PNW Day of Giving contribution, have made a commitment in support of the strength and conditioning program at PNW. With their donations, the athletics department was able to hire a full-time strength and conditioning coach.
"It's a game changer for us now that we're in a much more competitive arena, the NCAA Division II," PNW Director of Athletics Rick Costello said. "To have these kinds of resources to train our student-athletes is invaluable. We are extremely grateful for Dick and Donelle's generosity and their continued support."
Dick Weiss grew up in Hammond with an interest in teaching, earning bachelor's and master's degrees in general education. In the late 1970s, he made the switch from education to real estate, establishing the Richard Weiss Company. Donelle Weiss, a native of East Chicago, worked as a journalist for the Post-Tribune and as an advisor to what was then the Hammond campus's student-operated newspaper, the Chronicle.
"Our history with Purdue Northwest and the athletics department goes way back," Dick Weiss said. "The Fitness Center opened while Donelle was working on campus and we've been using it ever since. We've gotten to know everybody there."
Through the Fitness Center and the contacts they had made there, Dick and Donelle became aware of the need for a strength and conditioning coach. Dick said everything aligned soon after PNW moved from the NAIA to NCAA Division II. "We had been savers our entire lives and we'd reached the point where we were looking to give back. I became aware that PNW was in need of a full-time strength and conditioning coach and that lined up with our thinking," Weiss explained.
"One of the facets of a successful intercollegiate athletics program is developing the strength and agility of the student-athletes. It's an advantage to have the student-athletes training year-round and following a nutrition program," Costello stated. "It's the whole concept approach to developing outstanding student-athletes. Thanks to Dick and Donelle, we were able to name a full-time head coach to oversee strength and conditioning."
"For us it isn't about the wins and losses, that's not the objective," stated Weiss. "It's about the growth and development of these student-athletes – developing good life skills, life balance and commitment."
The Weiss donations are part of a six-year commitment and have totaled $150,000 to date.