Honors Alumna Spotlight: Emma Rose
February 17, 2021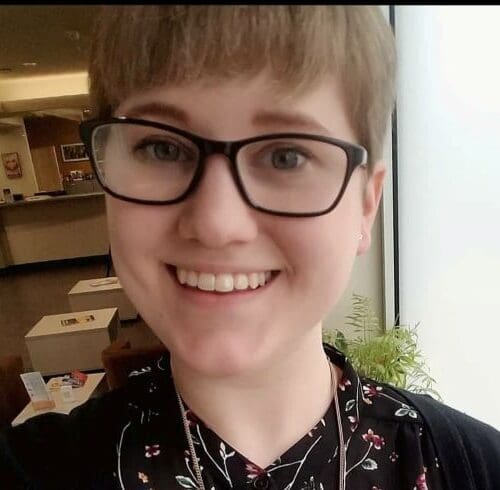 Name
Emma Rose
Current Position
Communication and Events Coordinator at the Challenger Learning Center of Northwest Indiana
Year Graduated
2018
Major
Human Development and Family Studies
Why Did You Join Honors College?
My older sister was a part of the Honors College before I started school and I saw firsthand all the amazing opportunities and experiences she was having with Honors. Once I was accepted to PNW, I knew immediately I wanted the Honors College to be a part of my college experience.
What are the Benefits of Being an Honors College Student?
The community you get to be a part of when joining the Honors College was and still is definitely the biggest benefit to me. The friendships and connections I formed through the Honors College shaped my entire college experience. I was able to meet so many more students from across all the different majors that I would not have had the chance to meet otherwise. I also was able to take unique courses from professors outside of my field of study that resulted in long-lasting professional connections.
How Did the Honors College Prepare You?
While a part of the Honors College, I was encouraged to take on leadership roles that I had never dreamed of taking. I worked my way up through one committee to eventually oversee all the Honors College social media, and I had an active role in brainstorming and planning. This role definitely set me on my path to becoming the Communications Coordinator. And always having to be flexible and innovative in my classes and leadership role truly prepared me for the unique situation we are all going through right now during this pandemic. Honors taught me how to be creative, problem solve, and set me up for future success!
How Did Honors Help You Achieve Your Educational Goals?
I always felt so supported within the Honors College. From the professors to the upperclassmen, I always felt that I could come to an Honors member if I ever needed any help in any of my classes. I always had help studying and endless help when I needed it. When thinking of my future educational paths and goals, the staff was always ready to advise me or let me bounce ideas off of them. They didn't judge or try to steer me in any one direction, they were just always there to listen and support me in making the best decision for myself.
Do You Have Advice for a New Honors Student?
If I were to give one piece of advice to a new Honors student it would be to take advantage of all that the Honors College has to offer. Participate in events, join the leadership teams and take all the unique classes that others may not have access to. Even when you're unsure or feeling nervous, go out on a limb and try something new. Without taking those chances, you might miss out on relationships or experiences that could change your whole college experience and future career!