It's Official! PNW Is in the NCAA
July 12, 2019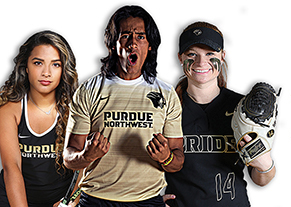 Dear Colleagues, Students and Friends of PNW,
Today I write with great pride to share news of a significant milestone: PNW is now a full member of the NCAA Division II!
Following three years of dedicated work by our Athletics department, student-athletes, faculty and staff to advance through the provisional membership process, we learned earlier today that we have been accepted into the NCAA as full members in Division II. The announcement was just made public by the NCAA Division II Membership Committee and Management Council.
This momentous achievement benefits our university and our community. I would like to take this opportunity to recognize the leadership of Director of Athletics Rick Costello, who has championed this effort; Associate Athletic Director for Compliance Tom Albano; the Intercollegiate Athletics Advisory Committee; and the dedication of our entire Athletics staff, coaches and student-athletes.
In addition, thank you to each of you, the PNW community, for your support to transform PNW athletics into a competitive Division II university—northwest Indiana's only Division II program.
We now enter the 2019-20 academic year and competition season with full NCAA membership, enabling our teams to compete in all conference, regional and national postseason competitions. Most importantly, NCAA membership provides student-athletes additional opportunities to excel in the classroom, fully engage in the broader campus experience, and give back to the community.
Our alignment with the nationally recognized NCAA continues to move PNW to the forefront of the higher education landscape.
Roar Pride!
Thomas L. Keon
Chancellor