Passing of Yueqi Zhang
September 16, 2021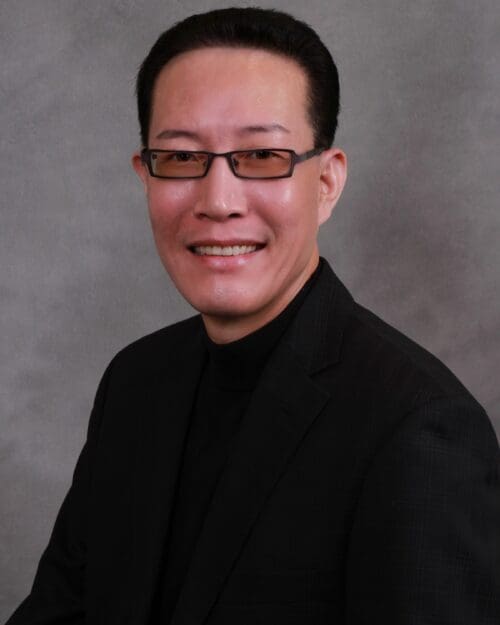 It is with deep sadness that we share the following information.
Yueqi Zhang, a professor in visual communication design at Purdue University Northwest since 2009, died on Tuesday, September 7. He was 58 years old.
He was hired as assistant professor of communication in 2009 and was promoted to associate professor in 2015. He became professor of communication and creative arts with the start of the 2021-2022 academic year.
Professor Zhang taught classes in digital imaging, typography, portfolio process and presentation, digital photography, four levels of design and two levels of drawing.
Neil Nemeth, interim chair of the department of communication and creative arts, said Zhang's work in building the visual communication design concentration made a significant contribution to the department's success.
"He was an extraordinarily talented artist and teacher who was devoted to the success of his students," Nemeth said.
Chelsey Rayne, a graduate of the visual communication program and now a master's degree student, appreciated Zhang's kind and supportive nature.
"He not only fostered my enthusiasm in design, but he ignited an interest in teaching," she said. "Under his mentorship I flourished not only as a designer but as a person."
Recently, Zhang participated in a project with two colleagues in the College of Technology to create a series of web-based, interactive cybersecurity games for students in kindergarten through high school. The collaborators secured a federal grant of $205,921 last year for the work.
He earned a diploma of product design in 1981 and a bachelor of fine arts degree in 1987 at Tianjin School of Fine Arts in China. He received a master of arts degree in multimedia and communications from Saginaw Valley State University in 2001 and a master of fine arts degree in graphic design at the Savannah College of Art and Design in 2007.
A prayer service will be held on Thursday, September 16 at 9 a.m. at the Heritage Funeral Home, 16880 W. National Ave., New Berlin, WI 53151. A memorial service will be held on Saturday, September 25 at 10 a.m. at the Chinese Christian Church of Milwaukee, 3069 N. Downer Ave., Milwaukee, WI 53211.
To support his 6-year-old daughter, Adele, and soon-to-be born son in January 2022, donations may be made to Professor Zhang's spouse, Bo Wang, 4880 S. 72nd St., Apt No. 142, Greenfield, WI 53220.
You may also visit his online tribute page.