Ceren Ekebas-Turedi, Ph.D.
Associate Professor of Marketing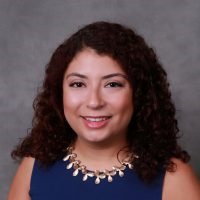 Introduction
Ceren Ekebas-Turedi is an Assistant Professor of Marketing in the department of Managerial Studies (College of Business). Her research and teaching focus on Consumer Behavior and Psychology.
Select Publications
Turedi, Serdar, and Ceren Ekebas-Turedi. ""I'll use IT the way I feel like it"–The influence of user emotions on ERP usage." Journal of International Technology and Information Management 28.2 (2019): 109-139.
Arndt, Aaron and Ceren Ekebas-Turedi (2017), "Do men and women use different tactics to cope with the embarrassment of buying condoms? An investigation of gender differences in social coping", Journal of Consumer Behaviour, 16 (6), 499-510.