Christabel L. Rogalin, Ph.D.
Associate Professor of Sociology
Associate Professor of Psychology (Courtesy Appointment)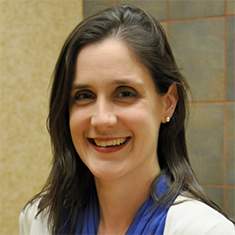 Introduction
Christabel Rogalin is an associate professor of sociology in the department of behavioral sciences. She is the discipline coordinator for anthropology and sociology on the Westville campus.
Research Overview
Rogalin's research interests focus on the maintenance and disruption in identity processes and the micro-foundations of inequality. Her work has appeared in Advances in Group Processes, American Journal of Sociology, Current Research in Social Psychology, Journal of Pan African Studies, Social Psychology Quarterly, Social Science Quarterly, Sociological Focus, Sociology Compass and Teaching Sociology.
Select Publications
Rogalin, Christabel L. and Jane E. Brooks. 2018. "Lesbians Achieving Pregnancy: The Intersections of Social Location and the Heteronormative Medicalization of Infertility." Sociology Compass 12(11): e12637. DOI: 10.1111/soc4.12637
Lovaglia, Michael J., Shane D. Soboroff, Christopher P. Kelley, Christabel L. Rogalin, Jeffrey W. Lucas. 2017. "The Status Value of Age and Gender: Modeling Combined Effects of Diffuse Status Characteristics." Advances in Group Processes 34:81-101.
Zhao, Jun and Christabel L. Rogalin. 2017. "Heinous Crime or Unfortunate Incident: Does Gender Matter?" Social Psychology Quarterly 80:330-41.