Claudia C. Mich, Ph.D.
Director, Professional Selling Program
Associate Professor of Marketing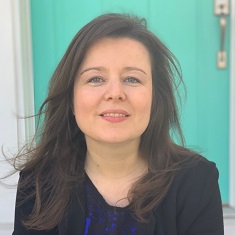 Introduction
Claudia is Associate Professor of Marketing and Director of the Professional Selling Program. She teaches courses at all levels and works to develop partnerships between students and professionals.
Research Overview
Claudia's research interests are varied and include professional selling pedagogy, brand placement, implicit learning, and ethnic identity. She regularly collaborates with colleagues at PNW as well as other universities, and has recently started pursuing interdisciplinary research. Her publications can be found in outlets such as Marketing Management Journal and Journal of Marketing Education.
Teaching Focus
Claudia teaches undergraduate, MBA, executive MBA, and professional training courses. She is passionate about experiential learning and engages students through hands-on projects in the classroom, shadowing activities in the marketplace, networking events with corporate partners, outside selling projects, strategy presentations to business clients, and competitive simulations.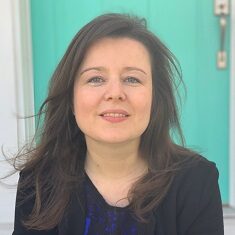 Linking Theory and Practice
Professor Mich loves to see the growth of students over the course of the semester, as students and also as individuals