Connie Farrell, M.S.
Continuing Lecturer, Department of English and World Languages (EWL)
Assistant Director, Northwest Indiana Writing Project (NWIWP)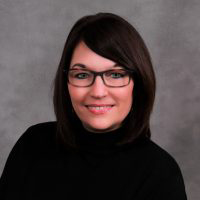 Introduction
Connie Farrell is a Continuing Lecturer in the First-Year Writing Program. Connie also serves as the Assistant Director for the Northwest Indiana Writing Project (NWIWP) housed at PNW, a satellite of the highly esteemed National Writing Project. Connie's teaching and research connect reading/writing pedagogy and civic literacy. A former public school English Language Arts teacher, she teaches writing/rhetoric courses, and is a lead facilitator for the NWIWP's Summer Institute, a writing methods course for K-16 educators.