Wei He, Ph.D.
Associate Professor of Management and Strategy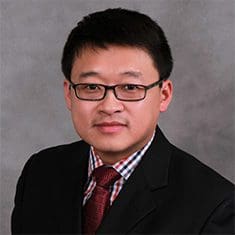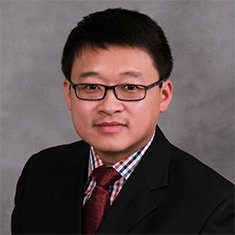 Introduction
Wei He is an associate professor of management and strategy in the College of Business. He also serves as the management program coordinator in the department of managerial studies.
Research Overview
He engages in research on topics in relation to strategic inter-firm relationship management, internationalization strategies of emerging multinationals, service firm internationalization and global innovation and knowledge management. He applies both quantitative and qualitative research methods in his works and develops both cross-sectional and longitudinal research design.
Select Publications
He, W., Brahmasrene, T. (2019) Examining strategic group membership and firm performance in the global hotel industry. International Journal of Services, Economics and Management, 10(3), 208-228.
He, W., Brahmasrene, T. (2018) Drivers of R&D internationalization—Evidence from US firm investments in developing economies. Global Business and Economics Review, 20(4), 425-452.
He, W. & Conners, S. (2017) Examining the travel motivations and travel patterns of prospective Chinese outbound tourists. International Journal of the Academic Business World, 11(2), 71-80.
Teaching Focus
Strategic Management Business Capstone
Globalization and International Management
Entrepreneurship and Employee Innovation
Contemporary Business Issues