Elaine Carey, Ph.D.
Dean of the College of Humanities, Education, and Social Sciences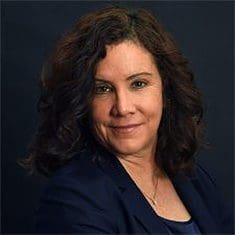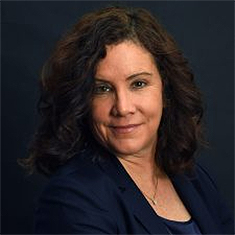 Introduction
The college is home to over 1600 students, six departments and one school with 300 faculty, staff and administrators, an institute, an art gallery, two clinics, laboratories and a pre­‐K.
My research is focused on drug trafficking, social movements and human rights. I have published four books including the award-winning Women Drug Traffickers; Mules, Bosses and Organized.
Research Overview
Elaine is also the author of 25 peer-reviewed publications and numerous popular articles. As a historian who researches crime and human rights, she has served as an expert witness in courts across the United States and she has consulted for radio, film, television, archives, libraries and museums.
Publications
Plaza of Sacrifices: Gender, Power, and Terror in 1968
Mexico. Albuquerque: University of New Mexico Press, 2005.
Smugglers, Brothels, and Twine: Historical Perspectives on Contraband and Vice in North America's Borderlands, co-­‐edited book with Andrae Marak. Tucson: University of Arizona Press, 2011.
Women Drug Traffickers: Mules, Bosses, and Organized Crime, Albuquerque: University of New Mexico Press, 2014.
Protests in the Streets: 1968 Across the Globe, part of the Connections: Key Themes in World History. Cambridge: Hackett Publishing, 2016
Previous Roles
From 2011-2017, Elaine was chair of the History Department at St. John's University.
From 2013-2016, she was the Vice President for the Teaching Division of the American Historical Association (AHA).