Emily Brooks, M.S.
Lecturer of Psychology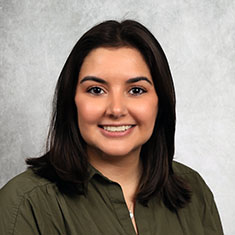 Introduction
Emily Brooks teaches undergraduate courses and works as a research assistant within the Department of Psychology.
Before returning to teach at PNW, I attended as a student on the Hammond campus. I am excited and loving being back in the PNW community. Outside of academia, I enjoy coaching, going to live music concerts and hanging with my cat.
Select Publications
Witkin, J. M., Smith, J. L., Golani, L. K., Brooks, E. A., & Martin, A. E. (2020). Involvement of muscarinic receptor mechanisms in antidepressant drug action. In Advances in pharmacology (Vol. 89, pp. 311-356). Academic Press.