Gisele Casanova, Ph.D.
Interim Department Chair, Psychology | Associate Professor | Licensed Clinical Psychologist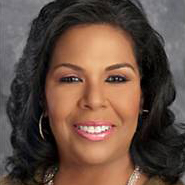 Introduction
Gisele Casanova is an associate professor of psychology and the psychology internship coordinator on PNW's Hammond campus. She instructs undergraduate courses on topics including professional and ethical issues in psychology, child abuse and neglect and psychological disorders. Casanova enjoys guiding students as they develop their critical thinking skills and in understanding how to apply psychological concepts to real life situations.
Research Overview
Professor Casanova's research interests include examining factors that contribute to child abuse and neglect, the impact that social media use has on self-perception and the development/maintenance of psychological disorders, and preventive mental health.
I enjoy being involved in community service and I use the words of Maya Angelou to guide my life's actions, "…people will forget what you did, but people will never forget how you made them feel."
Teaching Focus
Professor Casanova's primary teaching interests are in the areas of family violence, child maltreatment, psychopathology (adults and children), professional ethics in psychology, clinical psychology, psychology/mental health issues as they impact/effect people of color and cultural diversity and psychology.
Previous Roles
Director, Ethnic Studies Program (1995-2000)
Professor Casanova is a life member of Alpha Kappa Alpha Sorority, Inc., a charter member of Xi Zeta Chapter at Illinois Wesleyan University, Bloomington, IL, and served as the central regional director of Alpha Kappa Alpha, from 2010-2014. She is the chapter organizer of the Evergreen Park Chicago Chapter of Top Ladies of Distinction, Inc.