Janet Garwood D.N.P., M.S.N.-Ed, RN
Associate Professor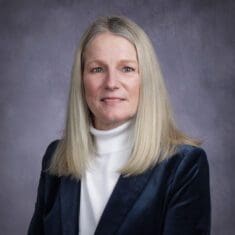 Introduction
I am currently an associate professor and teach in both the graduate and undergraduate College of Nursing.
Research Overview
My area of research includes innovative approaches to teaching and learning, both in the classroom and in the clinical setting. An example of a creative approach to learning is creating an actual escape room as a learning activity for mental health students. Concept maps are also an approach that I use to help move students to a higher level of active learning and comprehension.
My family includes seven furry family members, all who are rescues from a local shelter except one AKC Long Coat Chihuahua, named Tommy. Tommy is currently undergoing training as a therapy support animal.
Select Publications
Escape to Learn! An Innovative approach to Engage Students in Active Learning, Journal of Nursing Education, pending publication for 2020.
The Effect of Concept Maps on Undergraduate Nursing Students' Critical Thinking, (2018).
Journal of Nursing Education Perspectives. Millennial Students' Preferred Methods for Learning Concepts in Psychiatric Nursing, (2015) Journal of Psychosocial Nursing and Mental Health Services.
Teaching Focus
I thrive on creating a student-centered approach to learning and emphasize active learning by using innovative strategies both in the classroom as well as the clinical setting.