Kevin Hijazi, M.A.
Advanced Therapy Extern, Counseling Center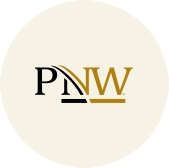 Introduction
Kevin is a 4th year graduate student working towards a doctorate in clinical psychology at The Chicago School of Professional Psychology. Kevin received his M.A. in September of 2020 from The Chicago School and his B.A. in Multidisciplinary Studies from the University of Texas at San Antonio.
Kevin has worked in a variety of settings, with training sites including a private practice and an inpatient service for a behavioral health hospital. He approaches therapy and conceptualization in an integrated manner including cognitive-behavioral, humanistic, and psychodynamic. Kevin is interested in working with mood difficulties, grief, and substance use concerns. He looks forward to working with students at PNW and assisting with the challenges they face and achieving the goals they strive for.