Mohammed Errihani, Ph.D.
Associate Professor of Linguistics
Director of the English Language Program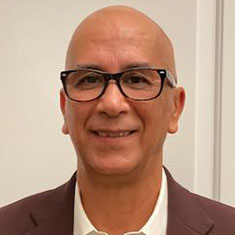 Introduction
I am an associate professor of linguistics and founding director of the English as a Second Language Program. In addition to directing the ESL program, I have also taught courses in linguistics, history of English, grammar and writing since I joined Purdue University Northwest in 2007.
Research Overview
My research focuses on language policy and planning, language in education policy, especially in Morocco, the teaching of English as a second/foreign language, and rhetoric.
Fact: I am fluent in 3 languages and have a working knowledge of two. Fun fact: I coached a college soccer team for one year after their coach was fired.
Select Publications
Language, Power, and the Economics of Education (Forthcoming book by Springer Nature)
(2016)."Language and Social Class: Speaking Darija with the "right" accent." Journal of North African Studies. 21(5): 1-24.
(2017). English Education Policy and Practice in Morocco. In R. Kirkpatrick (Ed.), English Language Education Policy in the Middle East and North Africa. (pp. 115-131). Springer International Publishing AG.
Teaching Focus
Linguistics
History of English
Grammar
Writing
Previous Roles
Fulbright Scholar at Chouaib Doukkali University, El Jadida, Morocco (2018-2019)
Senior English Language Fellow and Director of the English Language Resource Center at Al Azhar University, Cairo, Egypt (2011-2012)
Lecturer at the University of Illinois at Chicago (1998-2007)
Lecturer at Al Akhawayn University, Ifrane, Morocco (1996-1998)