Ryan N. Parsons-Rozycki, M.S., LMHC, NCC, CCMHC
Staff Therapist: Coordinator for Outreach & Developmental Programs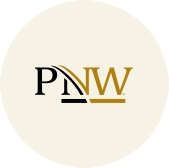 Introduction
Ryan earned her M.S in Marriage and Family Therapy from Purdue University Northwest (formerly Purdue University Calumet). She previously received her B.S in Youth, Adult, and Family Services with an emphasis in Child Life from Purdue University in West Lafayette.
Ryan has experience in working with individuals who are dealing with depression, anxiety, relationship concerns, adjustment to college, test anxiety, and time management. She uses developmental and systems perspectives to understand and support individuals as they navigate through their concerns while pursuing their college degrees.
Ryan is also a passionate advocate for students' mental health and providing education on mental health topics to the entire campus community. She is a member of the American Counseling Association and is a certified QPR (Question, Persuade, Refer) trainer in suicide prevention.