PNW announces more than 35 summer camp programs for K-12 students
March 30, 2023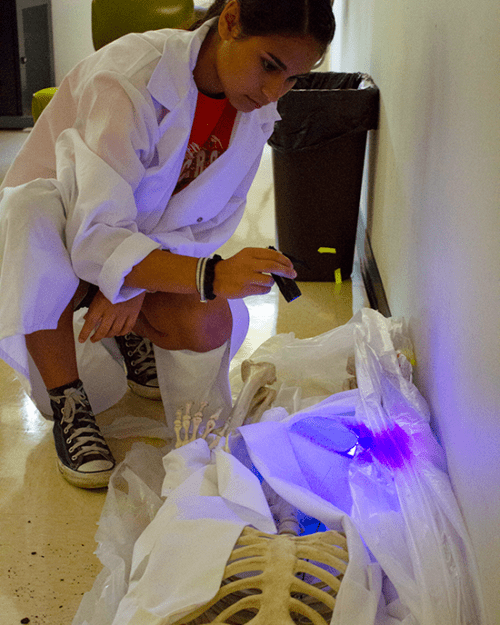 Parents looking for fun and engaging programs for their children for summer 2023 should check out Purdue University Northwest's (PNW) upcoming summer camps. The slate includes more than 35 programs in a variety of interest areas, with additional camps still being added.
The PNW camps offer participants the opportunity to have fun while gaining memorable hands-on experience. Robotics, artificial intelligence, forensics, nursing, leadership, environmental sciences and volleyball are only a few of the camp offerings this summer.
Students from K-12 will be able to explore topics of interest, deepen their knowledge, meet other students with similar interests and build skills for future careers. Camps will be held in June and July and range from two to five days. Programs are offered in the areas of business, communication, leadership, nature, nursing, engineering and sciences, sports, teaching and technology with many of the programs being offered free of charge.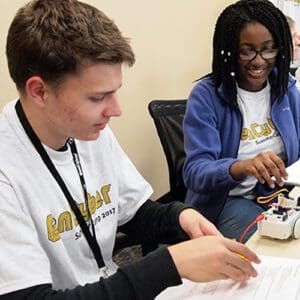 The free programs are made possible by a grant PNW was awarded through Lilly Endowment Inc.'s Indiana Youth Programs on Campus. The grant supports higher education institutions in providing high-quality programming for K-12 students. The university is using the funds to create, support and expand its camp program offerings in the areas of science, technology, engineering, arts and mathematics (STEAM).
The camp programs at PNW encompass a wide range of student interests, have direct pathways to PNW undergraduate programs, align with prominent regional industries and allow students to envision a college career.
Registration is required for all camps. For a list of camp programs, additional information or to register, visit pnw.edu/camps.