PNW College of Technology Students Can Apply for Scholarships Supporting Advanced Manufacturing Careers
January 14, 2021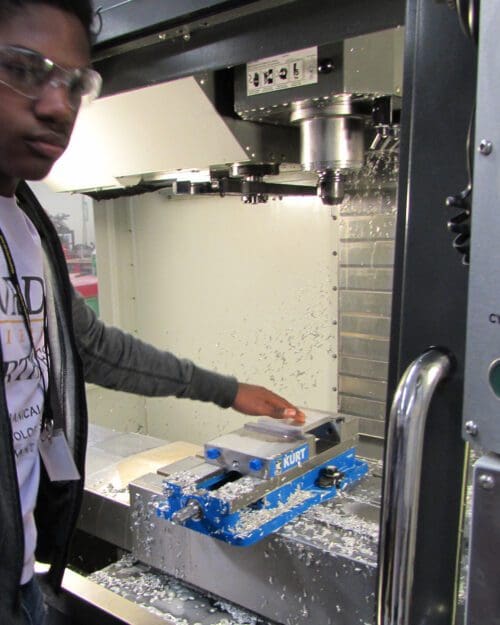 Purdue University Northwest's (PNW) College of Technology has been awarded the 2020 Gene Haas Foundation grant award in the amount of $12,500. The funds will provide scholarships for students interested in pursuing careers in the advanced manufacturing area.
PNW students in the Mechanical Engineering Technology or Mechatronics Engineering Technology programs with a 2.9 GPA or higher are eligible to apply for the scholarships. Applications, due by midnight (CST) Monday, Feb. 1, are to be completed online at the Haas Foundation scholarship application form. Scholarships will be awarded to current students for the spring 2021 semester.
The Gene Haas Foundation was founded in 1999 to fund the needs of the local community. Haas Automation, Inc., started in 1983 and is America's leading builder of computer numerical control (CNC) machine tools. The primary goal of the foundation is to build skills in the machining industry by providing scholarships for high school and college students.
Athula Kulatunga, chair of the Engineering Technology department at Purdue Northwest said, "By providing the funding in support of scholarships through its foundation, Haas Automation, a leader in the advanced manufacturing industry, shows its continued commitment to PNW student success."