PNW's History Available Online
April 26, 2019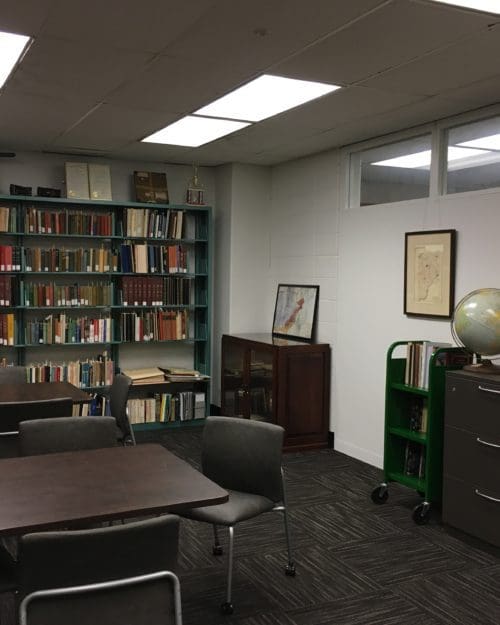 In a partnership between the Department of History and Philosophy and the Purdue University Northwest Library, graduate students Josh Birky, Sam Dobberstein, and Andy Collins have made significant strides in digitizing historical materials at both the Hammond and Westville campuses. Recent digitization efforts in Purdue Northwest's Archives & Special Collections shed light on Purdue Northwest's past and are made available through the Internet Archive. Archives & Special Collections has also digitized student newspapers from both the Hammond and Westville Campuses, dating back to 1953 and are now available in a variety of formats.
A primary goal of Joe Coates, Purdue Northwest's University Archivist, is to make materials readily and easily accessible. He says, "I want the history of the University to be available for everybody, and to make a lot of these resources available to people." Joe decided to focus on digitizing the student newspapers as the paper used in printing is highly acidic and subject to degradation faster than other archived materials. He also felt the student newspapers were "interesting, honest, and genuine."
The next big digitization efforts are going to focus on the student produced literary journals. Portals, Skylark, Pastels, and Writer's Unbound will be digitized and available by the end of the spring 2019 semester. In addition, course catalogs from as far back as the 1940s are being digitized, as well as a few Purdue produced books. Soon Purdue Northwest will boast another 20,000 pages of digitized information. Joe says, "Instead of just having something available here on campus, on a shelf somewhere, that someone really has to dig for, we're online with tens of thousands of other libraries worldwide." This digitization project will make Purdue Northwest's history something that anyone can access. When you get the chance, check out their work at this site. And also give a listen to some of the audio digitizing they have been working on. Purdue Northwest's history is in good hands!