Purdue Northwest Donors Support Students During Day of Giving
September 10, 2020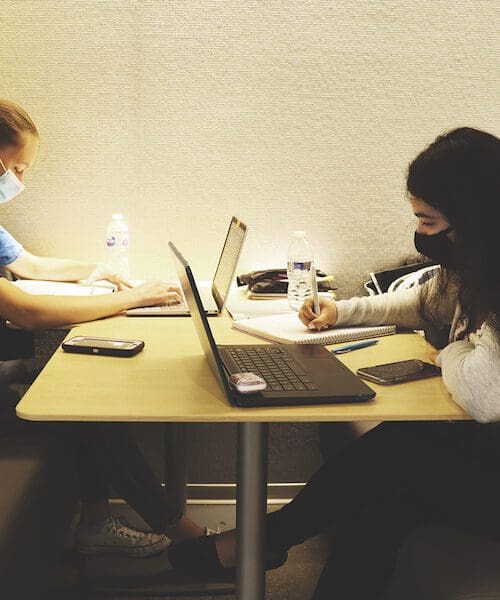 HAMMOND and WESTVILLE, Ind. — Purdue University Northwest (PNW) received more than $606,137 in contributions from more than 360 generous supporters during the 2020 Purdue Northwest Day of Giving on Wednesday (Sept. 9).
Gifts to PNW, as designated by the donors, will be used to support student scholarships, academic programs, athletics and other strategic initiatives. The Dean of Students Emergency Assistance Fund "We Care" campaign, which was created by the Office of the Dean of Students and the Office of Institutional Advancement to assist students who are facing challenges presented by the global pandemic, had the most donations of any area within PNW.
"This considerable support for the 'We Care' campaign to support the urgent needs of students shows that despite the challenges of this unique time, our alumni, faculty, staff, and friends came together, with small and large gifts, to help our students," said Lisa Goodnight, vice chancellor for Institutional Advancement. "We truly thank everyone who participated in the PNW Day of Giving. Your donations will directly benefit students who are feeling the greatest impact from the coronavirus pandemic, and those who have financial needs to complete their education."
Highlighting the PNW Impact
Hammond residents Richard and Donelle Weiss added $50,000 to their previous $100,000 gift in support of the Athletics Strength and Conditioning program. Donelle, a former PNW staff member, and Richard, who frequents the PNW Fitness Center, are supportive members of the community.
"We like PNW Athletics and their commitment to sport and academics," Richard Weiss said. "This is our small way of helping."
Goodnight said many PNW alumni and supporters of Purdue Northwest contributed to the success of Purdue Northwest Day of Giving. In addition to the Weisses' generous gift, other significant donations to PNW during Day of Giving included:
Robert Milos, a longtime supporter of the PNW College of Nursing, made a $64,000 gift to the College of Nursing with an additional challenge match of up to $15,000 for contributions to the college made during Day of Giving.
Horizon Bank gave $50,000 to establish the Robert Dabagia Scholarship Fund in the PNW College of Business.
Gifts received by PNW contributed to a single day giving total exceeding $42 million across the entire Purdue system.