Purdue Northwest engineering students receive scholarships from bp America, Inc.
September 11, 2020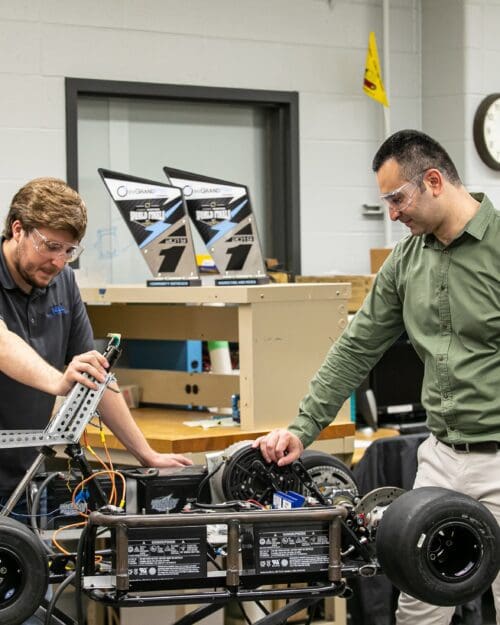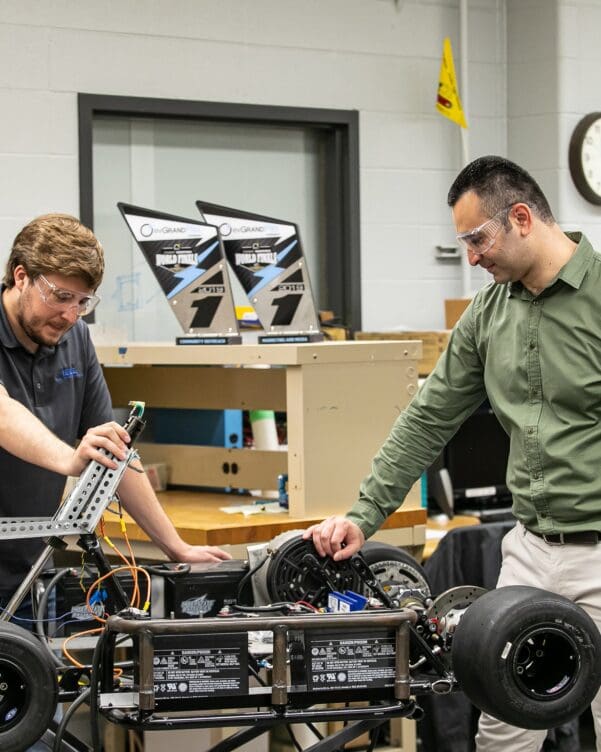 Fifteen Purdue University Northwest (PNW) students in the School of Engineering received scholarship funds from bp America, Inc. The first-year students from the communities of East Chicago, Hammond and Whiting each received $1,000 and are majoring in civil, computer, electrical or mechanical engineering for the 2020-2021 academic year.
Scholarship recipients include the following: Tatiana Brito, Mariana Garcia, Moises Picazzo, Juan Pablo Quintana, and Guadalupe Tirado from East Chicago Central High School; Anthony Foust, Aaron Lee, Angela Perez, and Jessika Valdez from Hammond Academy of Science and Technology; Guillermo Hernandez, Oscar Martinez, and Carlos Salinas from Morton Senior High School in Hammond; Dejan Kloth from Whiting High School; and Steven Matura and Christopher Valdes from Bishop Noll Institute in Hammond.
"The vision for these scholarships is to provide financial aid to undergraduate students in the engineering sciences at PNW, and to both interest and support students in taking the first step from high school to an engineering degree from our university. Bp's generous endowment of this scholarship program is making a difference for the region, by helping young women and men realize their potential to improve lives in their communities and beyond," PNW School of Engineering Director Dietmar Rempfer said. "Bp has a long history of substantial support for Purdue University Northwest, and we are proud to renew this bond between bp, the School of Engineering, and a growing community of bp scholarship awardees."
"Developing a strong foundation in science, technology, engineering, and mathematics (STEM) is essential to the success of future innovators and is an issue that bp really cares about," Dave Kurt, Whiting refinery manager said. "We want to do what we can to ensure that students from our community have access to opportunities that will lead to rewarding and in-demand careers."
The Purdue Northwest School of Engineering
The PNW School of Engineering is recognized for its expertise in mechanical, civil, computer, and electrical engineering. For 2020, U.S. News has ranked the school No. 52 among the Best Engineering Programs in the United States, of engineering schools whose highest degree is a bachelor's or master's degree.