Purdue Northwest reports increase in freshman class
September 20, 2019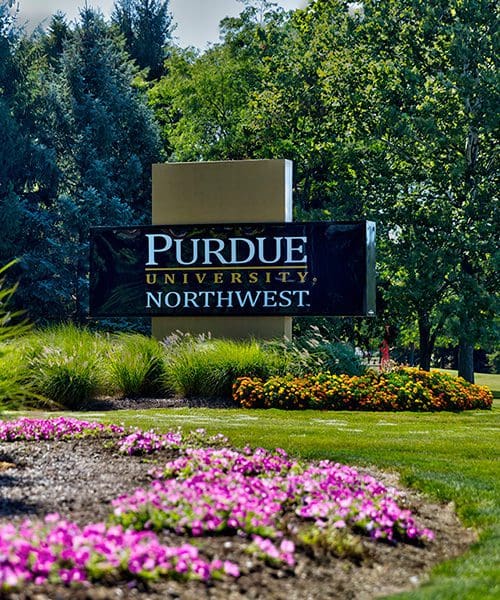 Westville Campus sees 17 percent growth in new student enrollment
Purdue University Northwest (PNW) this fall continued to enroll more first-time freshman students and full-time students.
The number of students attending college for the first time went up particularly at PNW's Westville Campus, which saw a 17 percent increase in new student enrollment. Overall freshman enrollment across both the Westville and Hammond campuses is up about 4 percent compared with fall 2018, and has increased steadily over the past three years.
"These positive trends demonstrate the quality and value students and their families recognize in a Purdue Northwest education," said Joy Colwell, interim vice chancellor of Enrollment Management and Student Affairs. "We also continue to see a steady increase in the percentage of first-time undergraduate students attending PNW full-time. The Class of 2023 consists of 98 percent full-time students, the highest percentage of the last six years."
Emerging enrollment trends
In addition, PNW attracts an increasingly diverse student population from a broader geographic area. Hispanic students represent 24 percent of this year's first-time, full-time students. The freshman class as a whole is comprised of 41 percent minority and international students.
Nearly 11 percent of first-time students attending classes on campus are non-residents, a jump of about 17 percent from last year. Colwell said focused recruitment efforts and a reduced tuition rate for new domestic, out-of-state students contributed to the increase.
"As a metropolitan university, Purdue Northwest prepares academically talented students to excel in the path they choose, while the university also serves as a resource for economic and community development throughout Northwest Indiana," PNW Chancellor Thomas L. Keon said. "Our enrollment reflects the impact of a PNW education in developing the next generation of leaders for the region and beyond."
Total enrollment at PNW declined by 4.5 percent to 10,006 students comprised of continuing students, transfers, those new to college, others enrolled in online programs and high school concurrent/dual credit enrollees.
Other 2019-20 Purdue Northwest enrollment demographic highlights include:
Undergraduate Core Student Population: 77 percent full-time, 23 percent part-time
Combined Undergraduate and Graduate Core Student Enrollment by Gender: 48 percent Men, 52 percent Women
Combined Undergraduate and Graduate Core Student Enrollment by Ethnicity: White/Caucasian, 55.9 percent; Hispanic/Latino, 20.2 percent; Black or African American, 9.7 percent; International, 7.3 percent; two or more races, 2.7 percent; Asian, 2.4 percent; American Indiana or Alaskan, 0.2 percent; Native Hawaiian or other, 0.1 percent; unknown, 1.5 percent.