Purdue University Northwest announces new business college dean
April 2, 2019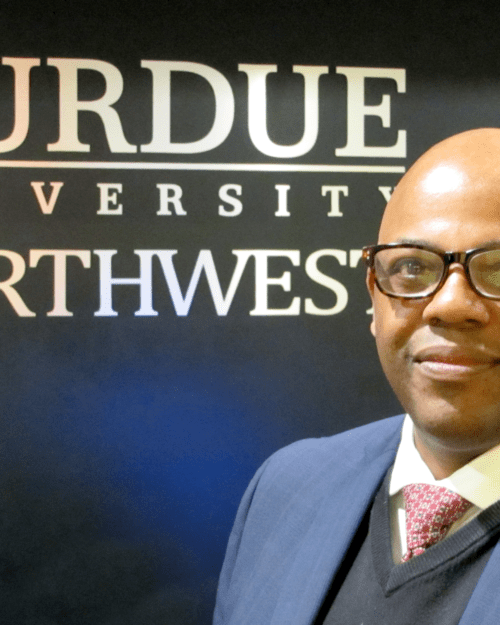 Purdue University Northwest (PNW) is pleased to announce Lawrence O. Hamer, Ph.D. as the next dean of the College of Business effective July 1, 2019.
"Dr. Hamer's background and extensive experience in business and marketing made him a standout among a field of strong nationwide candidates," said PNW Vice Chancellor for Academic Affairs and Provost Ralph O. Mueller. "In collaboration with his College of Business colleagues, Lawrence will contribute to envisioning an exciting future for the College, as well as for PNW at-large. He brings with him in-depth knowledge of the Chicagoland area, including Northwest Indiana, which will lead to strengthened partnerships with area businesses and industries."
Hamer comes to PNW following an extensive career at DePaul University in Chicago, where he joined the faculty in 1996. He received tenure in 2003 and was appointed Professor of Marketing in 2012.
Hamer began his administrative career as associate dean of the College of Commerce. He went on to serve as co-director of the Integrated Marketing Education (IME) Program and, most recently, as DePaul's associate provost for Research and Integrity.​
"Purdue Northwest's focus on students and its location make the PNW College of Business an ideal place to deliver the type of high-quality education that students both expect and deserve," said Hamer. "I'm very excited to join Purdue Northwest and looking forward to working with the faculty and staff in the College of Business to enhance the student experience and to strengthen and expand the connections between the college and the community."
Hamer earned bachelor's and master's degrees in marketing at Texas A&M University, and a doctorate in marketing at University of Illinois at Urbana-Champaign. He also has a Bachelor of Business Administration in Management from Texas A&M.
His research focusing services marketing and marketing pedagogy has appeared in many peer-reviewed journals. He is also a reviewer for several research and scholarly publications.