Purdue University Northwest faculty members promoted
April 6, 2020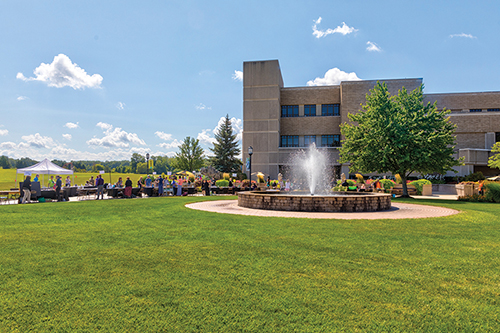 Eleven Purdue University Northwest faculty members will begin the upcoming academic year with promotions, as approved recently by the Purdue University Board of Trustees. The promotions are effective Aug. 17.
"These outstanding faculty members exemplify dedication to excellence in enhancing learning and discovery in their discipline, engagement with their students, and service to the university and the community," said interim Provost and Vice Chancellor for Academic Affairs Niaz Latif.
Academic tenure is acquired on promotion to the rank of associate professor. Candidates promoted to this level have demonstrated a record of accomplishment as a faculty member and show promise of continued professional growth and recognition. Clinical professors are promoted but not tenured.
Faculty members promoted to the rank of professor have achieved a significant record in all three areas of accomplishment: learning, discovery and engagement.
PNW faculty members promoted to the rank of professor:
Manghui (Michael) Tu, professor of Computer Information Technology
Anne B. Edwards, professor of Human Development and Family Studies
Colette M. Morrow, professor of English
PNW faculty members promoted to the rank of associate professor:
Hansung Kim, associate professor of Mechanical Engineering
Michelle L. Spaulding, associate professor of Biological Sciences
Scott T. Bates, associate professor of Biological Sciences
Bir B. Kafle, associate professor of Mathematics
George L. Stefanek, associate professor of Computer Information Technology
PNW faculty members promoted to the rank of clinical associate professor:
Matthew B. Hanson, clinical associate professor of Marketing
Dushan Nikolovski, clinical associate professor of Entrepreneurship
Anthony B. Sindone, clinical associate professor of Finance and Economic Development