PNW hosts trauma informed investigation training at Hammond campus
July 21, 2021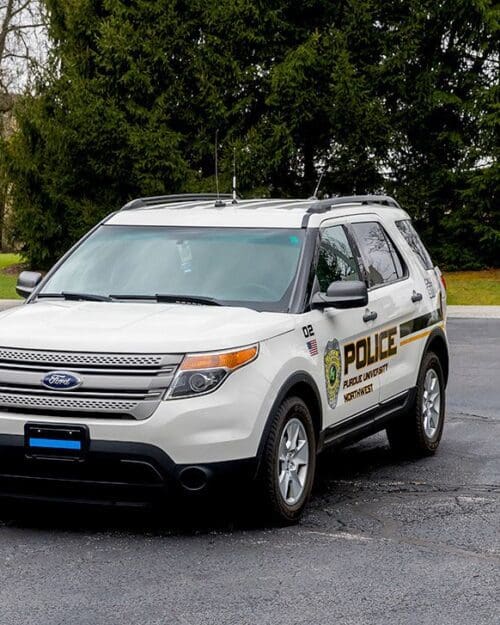 The Purdue University Northwest (PNW) Police Department hosted a training session on trauma informed sexual assault investigation presented through the Lake County Sexual Assault Response Team (SART). 
"The Purdue Northwest police department is committed to implementing the best practices in policing," stated Brian Miller, director of public safety for PNW. "We care about our students, faculty, staff and surrounding communities and recognize the need to keep up on new approaches to policing." 
As part of that commitment, PNW hosted representatives from local law enforcement agencies, community groups, counseling centers and shelters for advanced training in defining, developing and strengthening trauma informed victim interviewing skills.
The comprehensive training, led by Tom Tremblay, a national consultant and trainer on sexual violence prevention and response, addressed rape culture, myths, personal and societal bias and the neurobiology of trauma as a way to understand the victim's experience, reaction, behavior and memory of the assault. The training provided strategies on how to listen and understand the victim's account of the assault and to how to phrase a question that doesn't use accusatory language but provides an explanation of why the question is being asked.
"Trauma informed sexual assault investigation is considered a best practice as it provides a victim-centered and collaborative approach in responding to sensitive crimes," said Miller. "This practice greatly reduces the potential of revictimization during the investigation and helps with healing."
The collaborative approach referred to by Miller involves a Sexual Assault Response Team (SART). A SART is a collaborative, multidisciplinary organization made up of community representatives from different agencies, including law enforcement, prosecutors, medical specialists and victim advocates, that coordinate a victim-centered response to survivors of sexual assault. PNW is a member of both the Lake County and La Porte County SARTs. 
"This training gives us a greater understanding of how to conduct a trauma informed investigation while providing victims with the support and resources they need to navigate a confusing and overwhelming experience," stated Miller. "Today we are better equipped to effectively investigate an assault case with a greater understanding of the impact trauma has on the mind and how to create a supportive environment for the victim," he added.