Purdue University Northwest student places in top 2 percent in international sales competition
January 14, 2022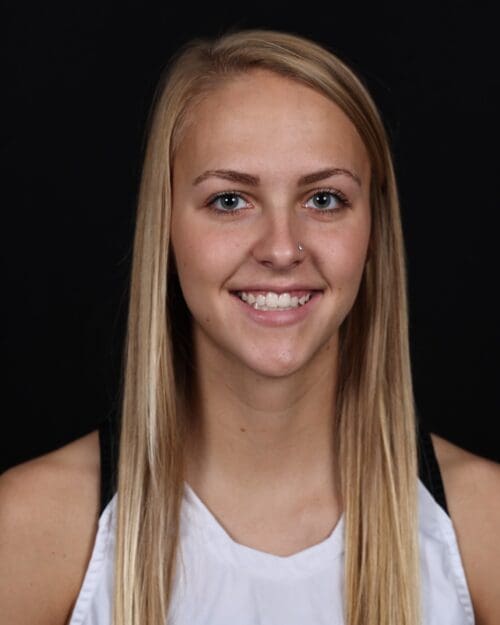 Purdue University Northwest (PNW) student Brittany Barnard placed in the top 2 percent worldwide in the RNMKRS Virtual Sales Role-Play Competition. The Kokomo native was one of several PNW students who took part in the virtual competition that included students from across the United States and Europe.  
"This type of competition offers our students the chance to compete on an international stage and be ranked among the top competitors in the competition," stated Claudia Mich, associate professor of Marketing at PNW. "It also means visibility for the program at a local and national level. It shows our students that they can compete with students from larger schools and even international schools. Sometimes our students don't realize what they are capable of until they try."
Barnard was one of four PNW students to earn a top spot in the competition. Haley Kosich placed in the top 3 percent, Sydney Hanson placed in the top 4 percent and Rachel Fleszewski placed in the top 4.5 percent.  In addition, PNW was one of only eight schools to have at least half of its competing students place in the top 30 percent.
"I learned to never underestimate yourself and think you can't do something because it makes you uncomfortable," said Barnard. "After completing the role-play I saw my score on the app and knew that I had done fairly well. I never would've guessed I would be in the top 2 percent!"
The competition challenged students to demonstrate their knowledge of the sales process by having them role-play a virtual sales meeting with an artificial intelligence customer bot. During the meeting, students attempted to gain the customer bot's trust, educate it on the product line and secure a follow-up meeting while the bot listened, reacted and adapted to their presentation.
Aside from never underestimating yourself, Barnard says she will take away a couple of valuable lessons that she will be able to apply in her future career. "Being well prepared and practicing pay off in the end," Barnard said. "I also learned that in order to be a good sales person you have to be able to talk to different kinds of people and adapt to each person individually."