Purdue University Northwest students earn fall semester Dean's List honors
February 8, 2021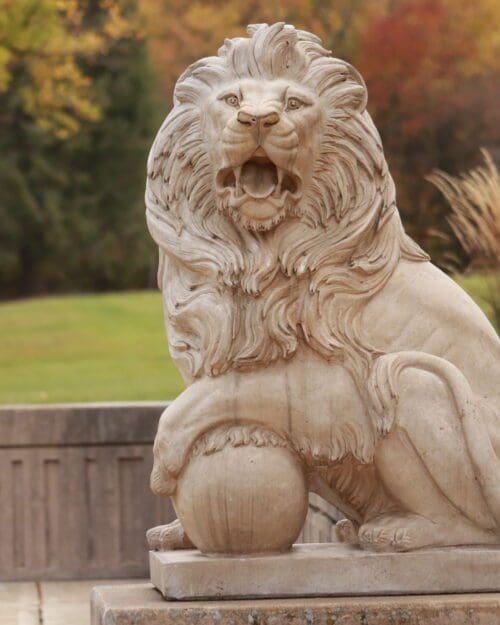 Purdue University Northwest's (PNW) 2020 fall semester Dean's List recognizes 1,812 undergraduate students for their academic achievement. 
Students who have completed 12 credit hours, including at least six during the fall, qualified for Dean's List recognition by sustaining an overall grade point average of at least 3.5 and a semester grade point average of at least 3.0 on a 4.0 scale.
The fall semester Dean's List consists of 1,288 Indiana residents from 79 communities; 416 Illinois residents from 158 communities; 24 residents from Wisconsin; 11 residents from Michigan; seven from Ohio; five from California; four from Iowa; three each from Arizona and Minnesota; two each from Florida, Texas, and Washington; and one each from Colorado, Maryland, and Tennessee.
PNW's international students were strongly represented on the Dean's List as well. They are as follows: 12 students from China; five students from Canada; four from Spain; three each from Germany and India; two each from Brazil, Mexico, and South Korea; and one each from Australia, Lebanon, Mongolia, Nigeria, Sweden, Thailand, Trinidad-Tobago, Vietnam and Yemen. 
Below is the comprehensive Dean's List, offered alphabetically by state and then students' last names.
Dean's List Honorees
| FULL NAME | CITY | STATE | NATION LEGAL RESIDENCE |
| --- | --- | --- | --- |
| Chris Ivy Jamaica A. Abad | Munster | IN | United States |
| Christhyl Joy Abad | Munster | IN | United States |
| Charmagne C. Abangan | Dyer | IN | United States |
| Charles Y. Aboni | Chicago | IL | United States |
| Stephanie A. Abraham | Valparaiso | IN | United States |
| Stephanie G. Abrego | Hammond | IN | United States |
| Loyane K. Abreu | New Albany | OH | United States |
| Dianna M. Abu-Ali | Munster | IN | United States |
| Suad AbuAlZoluf | Hammond | IN | United States |
| Nagham J. Abudayyeh | Schererville | IN | United States |
| Sandy W. Abu-Lail | Hammond | IN | United States |
| Kidist G. Achenef | Chicago | IL | United States |
| Keli Acosta | Crete | IL | United States |
| Saige M. Addison | Valparaiso | IN | United States |
| Esther O. Adepoju | Hammond | IN | United States |
| Hallee J. Agelson | Saint John | IN | United States |
| Anthony J. Agne | Plainfield | IL | United States |
| Arjun Agrawal | Highland | IN | United States |
| Blanca E. Agron | Plainfield | IL | United States |
| Aurora Aguilar | Posen | IL | United States |
| Brianna Q. Ahrens | Elgin | IL | United States |
| Farida I. Akhmadullina | Saint John | IN | United States |
| Abdullah E. Alabdali | Valparaiso | IN | United States |
| Eric Alaniz | Hammond | IN | United States |
| Brianna Alba | Schererville | IN | United States |
| Kayla S. Alcox | Merrillville | IN | United States |
| Eric J. Alegre | Highland | IN | United States |
| Christina R. Aliaga | Saint John | IN | United States |
| Alexa H. Allen | North Liberty | IN | United States |
| Jose Allen | Grovertown | IN | United States |
| Xavier R. Allison | Carlsbad | CA | United States |
| Jillian M. Almanza | Whiting | IN | United States |
| Samantha Almanza | Hammond | IN | United States |
| Kara R. Aloisio | Yorkville | IL | United States |
| Alexander Alonso | Orland Park | IL | United States |
| James Alston-Butler | Gary | IN | United States |
| Arvin Altankhundaga | Hammond | IN | Mongolia |
| Shae N. Alva | New Carlisle | IN | United States |
| Alma Alvarado | Chicago | IL | United States |
| Ruby Alvarez | Chicago | IL | United States |
| Gabriela Alvarez | Hammond | IN | United States |
| Ines D. Alvarez | Hammond | IN | United States |
| Krystal G. Alvarez | Gary | IN | United States |
| Esmeralda Alvirde-Guzman | Hammond | IN | United States |
| Kelsey A. Amelse | Merrill | WI | United States |
| Alyse Ames | La Porte | IN | United States |
| Katelyn M. Ames | Demotte | IN | United States |
| Jessie Amezcua | Hammond | IN | United States |
| Nura Amin | Milwaukee | WI | United States |
| Anastasia A. Amsler | Munster | IN | United States |
| Maureen M. Anbar | Crown Point | IN | United States |
| Ashley R. Anderson | Munster | IN | United States |
| Cade M. Anderson | Saint John | IN | United States |
| Tyler S. Anderson | Highland | IN | United States |
| Zachary R. Anderson | Schererville | IN | United States |
| Brittany Antuna | Wheaton | IL | United States |
| Alexandra S. Aragon | Palatine | IL | United States |
| Jennifer C. Aragon | Palatine | IL | United States |
| Daisy T. Araiza | East Chicago | IN | United States |
| Pau Aran Miguel | Hammond | IN | Spain |
| Victoria R. Archuleta | Merrillville | IN | United States |
| Perla Arellano | Schererville | IN | United States |
| Samantha S. Arevalo | Gurnee | IL | United States |
| Laura Arias | Zion | IL | United States |
| Samuel Arjona Ruiz | East Chicago | IN | United States |
| Hailey D. Arlis | Minooka | IL | United States |
| Allison J. Arnold | Tucson | AZ | United States |
| Jay Arnold | Denver | CO | United States |
| Donald F. Arnold | Demotte | IN | United States |
| Leslie A. Arreguin | Calumet City | IL | United States |
| Tyler B. Asche | Hammond | IN | United States |
| LeeAnn M. Ashby | Valparaiso | IN | United States |
| Jacob S. Atchison | Crown Point | IN | United States |
| Amber T. Atkinson | Chicago | IL | United States |
| Kathleen E. Aton | Merrillville | IN | United States |
| Samantha L. Aurelio | Saint John | IN | United States |
| Sarah M. Aurelio | Saint John | IN | United States |
| Alaska M. Austin | Valparaiso | IN | United States |
| Casey D. Austin | Highland | IN | United States |
| Marwan H. Awadh | Worth | IL | Yemen |
| Amir Awwad | Burbank | IL | United States |
| Jason N. Bader | Schererville | IN | United States |
| Alexandra M. Baginski | Crete | IL | United States |
| Daniel Bahena | Highland | IN | United States |
| Cynthia I. Bahorich | Hammond | IN | United States |
| Dakota C. Bailey | Hobart | IN | United States |
| Maximus G. Bailey | Valparaiso | IN | United States |
| Katerina Bakas | Valparaiso | IN | United States |
| Timothy Bakas | Schererville | IN | United States |
| Brittany R. Baker | Schererville | IN | United States |
| Hilary J. Baker | Schererville | IN | United States |
| Tristan L. Baker | Fortville | IN | United States |
| Alesia N. Baldwin-Jones | Brookfield | WI | United States |
| Alexander E. Balousek | Saint John | IN | United States |
| Christopher Baltages | Munster | IN | United States |
| Roberto Baltazar | Chicago | IL | United States |
| Mark C. Banaag | Crown Point | IN | United States |
| Helena N. Banach | Aurora | IL | United States |
| Brett J. Bandstra | Crown Point | IN | United States |
| Brandon M. Barehead | Schererville | IN | United States |
| Jessica M. Barenie | Schererville | IN | United States |
| Leah Barkley | Glen Ellyn | IL | United States |
| Emma N. Barnett | Griffith | IN | United States |
| Veronica M. Barnhill | Lowell | IN | United States |
| Michael Barraza | Cicero | IL | United States |
| Felix Barrera | Munster | IN | United States |
| Benjamin J. Barrette | Kenosha | WI | United States |
| Eva M. Barron | La Porte | IN | United States |
| Nicholas J. Barron | Valparaiso | IN | United States |
| Mindaugas Bartasiunas | Mokena | IL | United States |
| Alissa Bartlett | Plano | IL | United States |
| Hannah Bass | Ada | OH | United States |
| Amelia W. Batistatos | Hobart | IN | United States |
| Zoe Y. Batistatos | Hobart | IN | United States |
| Jeremy Batterbee | Valparaiso | IN | United States |
| Noah C. Bauer | Cedar Lake | IN | United States |
| Dane J. Baugh | Hoffman Estates | IL | United States |
| Mohammad A. Baydoun | Michigan City | IN | Lebanon |
| Tinnekke M. Bebout | Highland | IN | United States |
| Riley J. Beck | Cedar Rapids | IA | United States |
| Kendall R. Beckman | Crown Point | IN | United States |
| Ryne G. Beckman | Chesterton | IN | United States |
| Sedelia Beecher | Hammond | IN | United States |
| Tiffany S. Beedles | Des Plaines | IL | United States |
| Andrew D. Beggs | Merrillville | IN | United States |
| Connor B. Behrens | Westfield | IN | United States |
| Anissa J. Belghozlane | Chesterton | IN | United States |
| Michelle Bell | Lake in the Hills | IL | United States |
| Mya E. Bell | Schererville | IN | United States |
| Ashlyn R. Bellegante | New Carlisle | IN | United States |
| Tyler E. Bender | Valparaiso | IN | United States |
| Emma L. Bennett | Saint John | IN | United States |
| Luke R. Bensing | Valparaiso | IN | United States |
| Ethan M. Berdine | Crown Point | IN | United States |
| Anika R. Berg | Schererville | IN | United States |
| Madeline G. Berg | Valparaiso | IN | United States |
| Richard L. Bernier | Merrillville | IN | United States |
| Felicia Bernstein | Hammond | IN | United States |
| Iris C. Berry | Gary | IN | United States |
| Allison M. Betts | Crown Point | IN | United States |
| Allison S. Biancardi | Griffith | IN | United States |
| Danielle T. Biancardi | Crown Point | IN | United States |
| Ryker G. Bias | Evansville | IN | United States |
| Sally A. Bibb | Michigan City | IN | United States |
| Kendra M. Bickel | Knox | IN | United States |
| Ariel P. Biegel | Westville | IN | United States |
| Nathan J. Bielak | Cedar Lake | IN | United States |
| Catarina L. Birkenfeld | Crown Point | IN | United States |
| Ashley R. Biro | Hammond | IN | United States |
| Brianna E. Black | Westville | IN | United States |
| Chloe P. Black | La Porte | IN | United States |
| Alexis P. Blackwell | Park Forest | IL | United States |
| Courtney A. Blackwell | Whiting | IN | United States |
| Eric J. Blankenship | Schererville | IN | United States |
| Mark R. Blaski | Saint John | IN | United States |
| Hailey G. Blauw | Highland | IN | United States |
| Abigail M. Bobele | Valparaiso | IN | United States |
| Jason C. Bodnar | Hammond | IN | United States |
| Nemanja Bogunovic | Munster | IN | United States |
| Petar Bogunovic | Crown Point | IN | United States |
| Paige M. Bohling | Munster | IN | United States |
| Natasha R. Boilek | Highland | IN | United States |
| Diana Bolanos | Dyer | IN | United States |
| Adam Boloz | Chicago | IL | United States |
| David M. Bolton | Merrillville | IN | United States |
| Juan J. Bonilla | Hammond | IN | Mexico |
| Alexander M. Bonner | Trail Creek | IN | United States |
| Elaine P. Bonner | Westville | IN | United States |
| Delia G. Booker | Griffith | IN | United States |
| Christian J. Booth | Hammond | IN | Canada |
| Autum N. Boren | Cedar Lake | IN | United States |
| Michael D. Borg | Hinsdale | IL | United States |
| Jaklyn K. Bosserman | Michigan City | IN | United States |
| Jordyn N. Bosserman | Michigan City | IN | United States |
| Jake P. Bottari | Portage | IN | United States |
| Stephanie J. Bowen | Crown Point | IN | United States |
| Isabella M. Bowers | Munster | IN | United States |
| Cameron M. Boyd | Lansing | IL | United States |
| Trevor Boyd | Lansing | IL | United States |
| Steven J. Bozacki | Schererville | IN | United States |
| Emma Bozic | Munster | IN | United States |
| Caitlin M. Brady | Crown Point | IN | United States |
| Ashley L. Bravo | Chicago | IL | United States |
| Olivia R. Brazauskas | North Judson | IN | United States |
| Jack A. Brenner | Granger | IN | United States |
| Michelle J. Breslan | Hamlet | IN | United States |
| Bailey M. Bristley | Hobart | IN | United States |
| Fatima Brito-Diaz | Prospect Heights | IL | United States |
| Savaya T. Brockington | Westfield | IN | United States |
| Bailey M. Broelmann | Munster | IN | United States |
| Erica N. Brohm | Bettendorf | IA | United States |
| Haley M. Bronk | La Porte | IN | United States |
| Tyler Brooks | Portage | IN | United States |
| Taylor M. Brosky | Portage | IN | United States |
| Tracy L. Brown | Island Lake | IL | United States |
| Alexander D. Brown | La Porte | IN | United States |
| Elysse N. Brown | Crown Point | IN | United States |
| Jessica L. Brownfield | Forsyth | IL | United States |
| Valerie A. Brunt | Highland | IN | United States |
| Hunter J. Bryak | Highland | IN | United States |
| Madison E. Bryant | Chesterton | IN | United States |
| Ramon Bryant | Gary | IN | United States |
| Kathryn K. Bryzgalski | Homewood | IL | United States |
| Douglas Buchan | Bartlett | IL | United States |
| Hannah R. Buckner | Saint John | IN | United States |
| Sandra M. Buckner | Knoxville | TN | United States |
| Nicholas R. Buell | Munster | IN | United States |
| Sarah Victoria V. Bueno | West Chicago | IL | United States |
| Joseph A. Buikema | Chicago | IL | United States |
| Patrick Bulger | Chicago | IL | United States |
| Ashley P. Bultema | Cedar Lake | IN | United States |
| Brooke M. Bunchek | Wheatfield | IN | United States |
| Anthony J. Buonomo | Valparaiso | IN | United States |
| Maria C. Bura | Lincolnwood | IL | United States |
| Adrianna D. Burger | North Judson | IN | United States |
| Noah D. Burgh | Warsaw | IN | United States |
| Hannah N. Burks | Dyer | IN | United States |
| Lillian D. Burnett | Hobart | IN | United States |
| Gavin R. Burnson | Chesterton | IN | United States |
| Ashley N. Bush | Indianapolis | IN | United States |
| Neal A. Buss | Schererville | IN | United States |
| Madison Bydalek | Lowell | IN | United States |
| Baylee L. Byford | Scipio | IN | United States |
| Andrew T. Byrnside | Chesterton | IN | United States |
| Damayanty Cabrales | Wheaton | IL | United States |
| Carie A. Cabrera | Carpentersville | IL | United States |
| Anelisa L. Cadena | Crown Point | IN | United States |
| Zhijia Cai | Palos Hills | IL | China |
| Giulia E. Calabrese | Bensenville | IL | United States |
| Ma Irene D. Calandria | Chicago | IL | United States |
| Tiffany A. Callahan | Michigan City | IN | United States |
| Zachary A. Camel | Portage | IN | United States |
| Lauren N. Cameron | Hammond | IN | United States |
| Curtis J. Campbell | Hammond | IN | Canada |
| Alejandro Campos | Hammond | IN | United States |
| Emily A. Canning | Whiting | IN | United States |
| Orlando Cano | Peotone | IL | United States |
| James A. Cansler | Olympia Fields | IL | United States |
| Kelli L. Canul | Munster | IN | United States |
| Gisselle Canuto | Hammond | IN | United States |
| Michelle L. Canuto | Hammond | IN | United States |
| Selena Canuto | Hammond | IN | United States |
| Sydney R. Capouch | Wheatfield | IN | United States |
| Jacob T. Carbonara | Saint John | IN | United States |
| Blake M. Carden | Morocco | IN | United States |
| Casey A. Carie | Valparaiso | IN | United States |
| Austin J. Carlos | Michigan City | IN | United States |
| Taylor C. Carlson | Joliet | IL | United States |
| Kevin L. Carman | Wheatfield | IN | United States |
| Baily D. Carnagey | Valparaiso | IN | United States |
| Katie-Sue M. Carothers | Merrillville | IN | United States |
| Alyssa R. Carpenter | Munster | IN | United States |
| Baylee A. Carpenter | New Carlisle | IN | United States |
| Samuel W. Carpenter | Highland | IN | United States |
| Genessis Carvajal | Indianapolis | IN | United States |
| Kara Case | Palos Heights | IL | United States |
| Anthony J. Caserta | Merrillville | IN | Canada |
| Lori L. Casillas | Whiting | IN | United States |
| Ivette Castaneda | Bolingbrook | IL | United States |
| Jessica K. Castillo-Rivera | Munster | IN | United States |
| Gwendolyn R. Caston | Lake Station | IN | United States |
| Daniel E. Castro | Chesterton | IN | United States |
| Jade A. Cauley | Portage | IN | United States |
| Julia I. Cavazos | East Chicago | IN | United States |
| Ricardo Cedeno | Hobart | IN | United States |
| Morgan R. Ceh | Huntley | IL | United States |
| Paul M. Chaffins | Knox | IN | United States |
| Kiana L. Chandler | Lowell | IN | United States |
| Maria I. Chaples | Michigan City | IN | United States |
| Cameron M. Chapman | Valparaiso | IN | United States |
| Danica Charnetzky | Portage | IN | United States |
| Paula Chavarria | Schererville | IN | United States |
| Alyssa D. Chavez | Munster | IN | United States |
| Cristian A. Chavez | Highland | IN | United States |
| Lizeth Chavez Benitez | Addison | IL | United States |
| Macy M. Chayhitz | Valparaiso | IN | United States |
| Wenliang Chen | Hammond | IN | China |
| Jieying Chen | Schererville | IN | United States |
| Esther Chisani | South Bend | IN | United States |
| Megan E. Christiansen | Chicago | IL | United States |
| Cooper M. Christiansen | Munster | IN | United States |
| Hope K. Ciarrocchi | Schererville | IN | United States |
| Bartlomiej Cias | Dyer | IN | United States |
| Szymon P. Cias | Dyer | IN | United States |
| Ieva Ciccio | New Lenox | IL | United States |
| Louis Cioe | Schererville | IN | United States |
| Justin L. Cirak | Crown Point | IN | United States |
| Kama Clapper-Erpelding | Fort Wayne | IN | United States |
| Madison Clark | Philo | IL | United States |
| Mollie C. Clark | Munster | IN | United States |
| Shelbi R. Clark | Moxee | WA | United States |
| Marissa M. Clark-Debutch | Schererville | IN | United States |
| Madeline T. Clement | Hammond | IN | United States |
| Sara A. Clemons | North Judson | IN | United States |
| Jessica N. Close | Fort Wayne | IN | United States |
| Drew Cohs | Dyer | IN | United States |
| Sarah T. Colby | Crown Point | IN | United States |
| Kennedi A. Cole | Hammond | IN | United States |
| Kyle C. Cole | Highland | IN | United States |
| Akeia S. Coleman | Calumet City | IL | United States |
| Daniel Colin | Chicago | IL | United States |
| Fotios Z. Collaros | Munster | IN | United States |
| Kristian D. Collins | Merrillville | IN | United States |
| Dianne M. Cometa | Dyer | IN | United States |
| Ryan N. Compton | Roselle | IL | United States |
| Lexie K. Conger | Hammond | IN | United States |
| Rachel D. Conger | Crown Point | IN | United States |
| Antonio L. Contreras | East Chicago | IN | United States |
| Gabriela Contreras-Gomez | Cicero | IL | United States |
| Trina L. Cook | Portage | IN | United States |
| Amber Cooper | Lowell | IN | United States |
| Katheryn R. Cooprider | Gurnee | IL | United States |
| Danny C. Cordero | Elk Grove Village | IL | United States |
| Brooke O. Cornett | Crown Point | IN | United States |
| Jennifer Corral | Hammond | IN | United States |
| Yesenia Corral | Hobart | IN | United States |
| Cynthia M. Corral-Torres | Hammond | IN | United States |
| Isabel M. Correa | Westville | IN | United States |
| Dania I. Corredor | Indianapolis | IN | United States |
| Madison R. Correy | Whiting | IN | United States |
| Elizabeth Cortes | Hammond | IN | United States |
| Holly L. Coslet | Chesterton | IN | United States |
| Pietro S. Coso | La Porte | IN | Brazil |
| Lauren K. Courtney | Glenwood | IL | United States |
| Kelly A. Covaciu | Crown Point | IN | United States |
| Elias V. Covarrubias | Highland | IN | United States |
| Samuel G. Covert | New Buffalo | MI | United States |
| Peter W. Cowling | Crown Point | IN | United States |
| Spencer Cox | Lansing | IL | United States |
| Henry W. Crafer | Chicago | IL | United States |
| Jonah M. Crafton | Valparaiso | IN | United States |
| Jennifer R. Crague | Schererville | IN | United States |
| Jordan M. Craig | Portage | IN | United States |
| Erin E. Crawford | Hammond | IN | United States |
| Miranda Creed | Hammond | IN | United States |
| Jacob M. Crepinsek | Noblesville | IN | United States |
| Abigail R. Cribari | Crown Point | IN | United States |
| Amanda N. Crispen | Lafayette | IN | United States |
| Mason R. Crist | Merrillville | IN | United States |
| Phalla Cristancho | Chicago | IL | United States |
| Thomas A. Cross | La Porte | IN | United States |
| Hannah Crumpley | Hammond | IN | United States |
| Shyleena C. Cruz | Hobart | IN | United States |
| Bozana Cucuz | Schererville | IN | United States |
| Danka Cucuz | Schererville | IN | United States |
| Erick Cuellar | East Chicago | IN | United States |
| Nolan E. Culp | Saint John | IN | United States |
| Maggie Curran | Lake in the Hills | IL | United States |
| Charles Christien A. Dacanay | Hoffman Estates | IL | United States |
| Concetta J. Dalsanto | Dyer | IN | United States |
| Karen Dam | Skokie | IL | United States |
| Phea Dam | Harwood Heights | IL | United States |
| Jonathan Danielzadeh | Elk Grove Village | IL | United States |
| Lucas E. D'Antonio | Oak Forest | IL | United States |
| Jacquelyn M. Davidson | Lansing | IL | United States |
| Nathaniel D. Davila | South Holland | IL | United States |
| Kevin M. Davis | Lockport | IL | United States |
| Derrick M. Davis | Crawfordsville | IN | United States |
| Elijah D. Dayney | Ingleside | IL | United States |
| Danielle E. De Boer | Saint John | IN | United States |
| Rafael A. De Jesus Diaz | Hammond | IN | United States |
| Yaneli M. De Jesus Diaz | Hammond | IN | United States |
| Doron J. De Jong | Crown Point | IN | United States |
| Stephania P. De La Fuente | Portage | IN | United States |
| Kimberly De Santiago | East Chicago | IN | United States |
| Roxana Deac | Des Plaines | IL | United States |
| Amanda C. Deaner | Michigan City | IN | United States |
| Jessica L. DeBoer | Dyer | IN | United States |
| Savannah J. DeBoer | Lowell | IN | United States |
| Rachel L. Deck | Griffith | IN | United States |
| Zachary J. Decker | Rolling Prairie | IN | United States |
| Kara A. DeGard | Knox | IN | United States |
| Emma M. DeGroot | Saint John | IN | United States |
| Matthew J. DeGroot | Demotte | IN | United States |
| Max C. DeJoris | Dyer | IN | United States |
| Armando Del Real | Crown Point | IN | United States |
| Jonathan Del Real | Munster | IN | United States |
| Vanessa K. Del Real | Valparaiso | IN | United States |
| Jordan N. Delaurentis | Crown Point | IN | United States |
| Brenda Delgado | Morris | IL | United States |
| Jakob Delich | Dyer | IN | United States |
| Rosalinda M. DeLuna | Crown Point | IN | United States |
| Kelly M. DeMichael | Valparaiso | IN | United States |
| Daniela R. Demko | Portage | IN | United States |
| Cassidy N. Derks | Saint John | IN | United States |
| Jordan F. Desiderio | Park Forest | IL | United States |
| Drew A. Deyoung | Merrillville | IN | United States |
| Alisha A. Di Ruzza | Indianapolis | IN | United States |
| Jennifer E. Dicks | Dayton | OH | United States |
| Mikaela Didier | Saint Charles | IL | United States |
| Lucas-Mario J. Dieguez | Hammond | IN | United States |
| Teodor Dimitrov | Chicago | IL | United States |
| Ryan J. Dimos | Hammond | IN | United States |
| Jonathan D. Dinga | Cedar Lake | IN | United States |
| Madison M. Dinga | Munster | IN | United States |
| McKenzie L. Dinga | Demotte | IN | United States |
| Nicole M. Dingess | Valparaiso | IN | United States |
| Sheralyn S. Dino | Niles | IL | United States |
| Anna R. Ditto | Valparaiso | IN | United States |
| Mya L. Dixon | Lynwood | IL | United States |
| Suzana Djordjevic | Saint Charles | IL | United States |
| Elyssa P. Djordjevich | Crown Point | IN | United States |
| Paul Doan | Plainfield | IL | United States |
| Mikayla M. Dobe | Cedar Lake | IN | United States |
| Brice R. Doescher | Schererville | IN | United States |
| Violet L. Doffin | Crown Point | IN | United States |
| Steven B. Donovan | Munster | IN | United States |
| Leron D. Doss | Burbank | IL | United States |
| Abigail E. Doss | Hammond | IN | United States |
| Colton D. Dougherty | Schererville | IN | United States |
| Narina Dovlatyan | Skokie | IL | United States |
| Megan E. Dross | Crown Point | IN | United States |
| Monica Duarte | La Porte | IN | United States |
| Elisha M. Duda | Crown Point | IN | United States |
| Karolina I. Dudzinski | Arlington Heights | IL | United States |
| Kayla Duesing | Cedar Lake | IN | United States |
| Emily R. Duffy | Plainfield | IL | United States |
| Jessica J. Duffy | Marshall | WI | United States |
| Timothy E. Dugan | Saint John | IN | United States |
| Makenzie E. Duggan | Bolingbrook | IL | United States |
| Noah T. Dujmovich | Valparaiso | IN | United States |
| Jacqueline H. Dumbsky | Lowell | IN | United States |
| Daniel R. Duncan | Crown Point | IN | United States |
| Thomas Duncan | Griffith | IN | United States |
| Aidan C. Dunleavy | Saint Paul | MN | United States |
| Harlie N. Durham | Hammond | IN | United States |
| Kiersten A. Duzan | Valparaiso | IN | United States |
| Michael D. Dywan | Munster | IN | United States |
| Yoana Dzhugdanova | Schaumburg | IL | United States |
| Courtney Eaton | Naperville | IL | United States |
| Iziegbe E. Eboigbe | Hammond | IN | United States |
| Austin C. Echols | Champaign | IL | United States |
| Christopher Echols | Schererville | IN | United States |
| Ciarra M. Eddings | Hammond | IN | United States |
| Michael A. Edington | Hammond | IN | United States |
| Brittany Y. Edmond | Schererville | IN | United States |
| Emily V. Edmond | Valparaiso | IN | United States |
| Aniya L. Edwards | Merrillville | IN | United States |
| Ryan M. Edwards | Crown Point | IN | United States |
| Desirae M. Egebrecht | Munster | IN | United States |
| Adolfo A. Egure | Demotte | IN | United States |
| Meghan A. Eldridge | Chesterton | IN | United States |
| Hailee A. Ellenwood | Chesterton | IN | United States |
| Amber L. Ellis | Demotte | IN | United States |
| Zachary E. Emch | Saint John | IN | United States |
| Madison N. Emerick | Michigan City | IN | United States |
| Jessica Emery | Valparaiso | IN | United States |
| Zachary E. Eng | Munster | IN | United States |
| Natasha E. English | Schererville | IN | United States |
| Colin A. Epler | Valparaiso | IN | United States |
| Vanessa E. Epperson | Valparaiso | IN | United States |
| Madison N. Ericson | Michigan City | IN | United States |
| Jaden P. Erracho | Crown Point | IN | United States |
| Elizabeth Escobedo | Waukegan | IL | United States |
| Hailey A. Escoe | Crown Point | IN | United States |
| Beverly A. Eshelman | Elkhart | IN | United States |
| Madeline Estrada | Valparaiso | IN | United States |
| Jennifer E. Evanich | Hobart | IN | United States |
| Brittany N. Evanovich | Lake Station | IN | United States |
| Cole M. Evans | Valparaiso | IN | United States |
| Thomas W. Evans | Chesterton | IN | United States |
| Hannah L. Evatt | Plainfield | IL | United States |
| Keondra L. Exford | Gary | IN | United States |
| Shane Exner | Crown Point | IN | United States |
| Steven K. Fadke | Lowell | IN | United States |
| Anthony C. Fadke-Giblin | Lowell | IN | United States |
| Yulong Fan | Hammond | IN | United States |
| Austin C. Fant | Cedar Lake | IN | United States |
| Ivana Farkic | Mokena | IL | United States |
| Angela Farkic | Gary | IN | United States |
| Will D. Feithen | Chesterton | IN | United States |
| Jennifer L. Feldman | Libertyville | IL | United States |
| Jessica Ferrell | Valparaiso | IN | United States |
| Rebecca S. Feucht | Fostoria | OH | United States |
| Nerissa C. Fezler | Cedar Lake | IN | United States |
| Allie J. Fiedler | Clarendon Hills | IL | United States |
| Christopher G. Fieramosca | Tinley Park | IL | United States |
| Anna V. Finnell | Merrill | WI | United States |
| Michaela Fisch | Champaign | IL | United States |
| Tyler M. Fiske | Crown Point | IN | United States |
| Julia R. Fitzwater | Davidsonville | MD | United States |
| Jasmin P. Flaminia | Chicago | IL | United States |
| Sara E. Flanagan | Streator | IL | United States |
| Brooke M. Flanagan | Noblesville | IN | United States |
| Julia A. Fleszewski | Crown Point | IN | United States |
| Rachel R. Fleszewski | Cedar Lake | IN | United States |
| Charlotte E. Fletcher | Naperville | IL | United States |
| Sydney M. Flick | Chesterton | IN | United States |
| Ashley Flores | Romeoville | IL | United States |
| Angel C. Flores | Lowell | IN | United States |
| Anna G. Flores | Plainfield | IN | United States |
| Miguel A. Flores Cepeda | Hammond | IN | Mexico |
| Matthew T. Florida | Saint John | IN | United States |
| Dimirti D. Floutsis | Dyer | IN | United States |
| Panayoti D. Floutsis | Dyer | IN | United States |
| Anna A. Foglesong | La Porte | IN | United States |
| Charles T. Foner | Bartlett | IL | United States |
| Alexis Ford | Hammond | IN | United States |
| Noah P. Ford | Wanatah | IN | United States |
| Shannon N. Fore | Rochelle | IL | United States |
| Jordan L. Forney | Union Mills | IN | United States |
| Erika D. Fortes | Downers Grove | IL | United States |
| Jasmine T. Foster | Dolton | IL | United States |
| Comron K. Fouladi | Crown Point | IN | United States |
| Christina Foy | Hebron | IN | United States |
| Jennifer E. Francis | Lowell | IN | United States |
| Alina L. Franco | Hammond | IN | United States |
| Antonia M. Frech | Chesterton | IN | United States |
| Heather Frederick | Waukesha | WI | United States |
| Lisa Friedoper | Northbrook | IL | United States |
| Jacqueline Frye | Highland | IN | United States |
| Rong Fu | Hammond | IN | China |
| Meagan Fuechtmann | Bartlett | IL | United States |
| Bryce J. Fulkerson | Highland | IN | United States |
| Anthony R. Fumagalli | Plainfield | IL | United States |
| Jessica Furlan | Crown Point | IN | United States |
| Joshua R. Furtek | Saint John | IN | United States |
| Samantha M. Gagliardi | Dyer | IN | United States |
| Louis P. Gagner | Dyer | IN | United States |
| Mitchell A. Gajda | Homer Glen | IL | United States |
| Aristotle J. Galanos | Hammond | IN | United States |
| Anjel J. Galbraith | Vallejo | CA | United States |
| Victoria M. Gall | Saint John | IN | United States |
| Jack R. Gallagher | Bloomington | IN | United States |
| Riley F. Gallagher | Bloomington | IN | United States |
| Kamren M. Gallas | Crown Point | IN | United States |
| Kaila M. Gallina | Valparaiso | IN | United States |
| Alexsander J. Galvan | Gary | IN | United States |
| Staci L. Gamblin | Hammond | IN | United States |
| Christian V. Gamino | Whiting | IN | United States |
| Elena Garabajiu | Lemont | IL | United States |
| Amalin L. Garcia | Aurora | IL | United States |
| Sabrina Garcia | Mount Prospect | IL | United States |
| Adriana C. Garcia | Hammond | IN | United States |
| David Garcia | Crown Point | IN | United States |
| Larissa Garcia | Crown Point | IN | United States |
| Maxwell J. Garcia | Crown Point | IN | United States |
| Sabrina Garcia | Griffith | IN | United States |
| Kathy Gardner | Blue Island | IL | United States |
| Brandon M. Gargano | Crown Point | IN | United States |
| Gerardo Garibay | Munster | IN | United States |
| Collin A. Garmon | Munster | IN | United States |
| Raul Garrido Garcia | Merrillville | IN | Spain |
| Megan M. Garrity | Flossmoor | IL | United States |
| Alex C. Gasbarro | New Lenox | IL | United States |
| Noah A. Gatto | Lowell | IN | United States |
| Joel M. Gaudio | Highland | IN | United States |
| Jocelyn G. Gault | West Lafayette | IN | United States |
| Bryce R. Gawronski | Demotte | IN | United States |
| Collin M. Gee | Crown Point | IN | United States |
| Julius Henri B. Gegantenio | Skokie | IL | United States |
| Madison A. Gehring | Rensselaer | IN | United States |
| Kayla D. Gentry | Calumet City | IL | United States |
| Marisa M. Gentry | Portage | IN | United States |
| Ariana E. Gerdt | Valparaiso | IN | United States |
| Elias C. Gerodemos | Crown Point | IN | United States |
| Violet Gerodemos | Schererville | IN | United States |
| Rhiannon A. Gibson | Downers Grove | IL | United States |
| Jessie M. Gideon | Valparaiso | IN | United States |
| Caitlyn R. Gilbert | Munster | IN | United States |
| Erica N. Gillespie | Highland | IN | United States |
| Kaitlin M. Gilman | West Chicago | IL | United States |
| Joan Giner Rodriguez | Hammond | IN | Spain |
| John S. Gleason | Grant Park | IL | United States |
| Dana M. Gnoske | Palatine | IL | United States |
| Joshua M. Goff | Rochelle | IL | United States |
| Jenny K. Gogal | Schererville | IN | United States |
| Richard E. Goggin | Saint John | IN | United States |
| Zachary E. Golab | Portage | IN | United States |
| Angela L. Golub | Highland | IN | United States |
| Samuel Gomez | Phoenix | IL | United States |
| Ashley M. Gomez | Highland | IN | United States |
| Miriam Gomez | Crown Point | IN | United States |
| Abigail Gomez Avila | South Bend | IN | United States |
| Angela K. Gonzalez | South Holland | IL | United States |
| Fabian Gonzalez | Calumet City | IL | United States |
| Jazmin Gonzalez | Chicago | IL | United States |
| Tiffany Gonzalez | Elgin | IL | United States |
| Jeremy R. Gonzalez | East Chicago | IN | United States |
| Jesus Gonzalez | Hammond | IN | United States |
| Paul E. Gonzalez | Portage | IN | United States |
| Ruben Gonzalez | Hammond | IN | United States |
| Rosa Gonzalez-Robledo | Hillside | IL | United States |
| Calvin Good | Valparaiso | IN | United States |
| Brian Goodman | Dyer | IN | United States |
| Kendra S. Goodwin | Wanatah | IN | United States |
| Kiersten E. Gora | Saint John | IN | United States |
| George Gorgievski | Crown Point | IN | United States |
| Eric M. Gorski | Crown Point | IN | United States |
| Jessica R. Gorski | Crown Point | IN | United States |
| Marisa A. Gorski | Schererville | IN | United States |
| Neol S. Goveas | Clovis | CA | United States |
| Isabella N. Gozo | Crown Point | IN | United States |
| Abigail E. Graczyk | New Lenox | IL | United States |
| Matthew A. Grafenauer | Lansing | IL | United States |
| Megan K. Granados | Highland | IN | United States |
| Elizabeth A. Grande | Schaumburg | IL | United States |
| Asia J. Gray | Merrillville | IN | United States |
| Kylei J. Gray | Valparaiso | IN | United States |
| Emma N. Green | Schererville | IN | United States |
| Kayla A. Green | East Chicago | IN | United States |
| Brandon J. Gregozeski | Port Washington | WI | United States |
| Jessica N. Griffin | Trail Creek | IN | United States |
| Elizabeth F. Griffith | Knox | IN | United States |
| Madelynn N. Griggs | Lowell | IN | United States |
| Jason Grischkat | Hinsdale | IL | United States |
| Angela M. Grisolano | Valparaiso | IN | United States |
| Tammy Groshek | Amherst | WI | United States |
| Hannah Y. Gross | Schererville | IN | United States |
| Jazmin A. Grund | Lowell | IN | United States |
| Maria R. Guardiola | Merrillville | IN | United States |
| Anne Charmine L. Guerrero | River Grove | IL | United States |
| Sarah Guerrero | Streamwood | IL | United States |
| Jacob A. Guglielmo | Dyer | IN | United States |
| Amanda V. Guizar | Dyer | IN | United States |
| Leah M. Gurrola | La Porte | IN | United States |
| Jack I. Gutierrez | Hammond | IN | United States |
| Romulo J. Gutierrez | Hammond | IN | United States |
| Thao Ha | Chicago | IL | United States |
| Luke J. Haan | Munster | IN | United States |
| Margret C. Haas | Wheeling | IL | United States |
| Lawrence E. Hacker | Highland | IN | United States |
| Brandon T. Haczynski | Crown Point | IN | United States |
| Sabrina V. Haddad | Schererville | IN | United States |
| Tyler V. Haddad | Schererville | IN | United States |
| Kathryn M. Hajduk | Valparaiso | IN | United States |
| Joshua G. Hall | Hammond | IN | Canada |
| Kelly Hall | Lockport | IL | United States |
| Donald Hall | East Chicago | IN | United States |
| Layla Hamad | Berwyn | IL | United States |
| Laquon T. Hamilton | Griffith | IN | United States |
| Nicholas J. Hammond | Lansing | IL | United States |
| Cathryn E. Hampton | Argos | IN | United States |
| Julianna B. Hamstra | Wheatfield | IN | United States |
| Benjamin H. Hand | Munster | IN | United States |
| Octavia A. Handabut | Chicago | IL | United States |
| Brylle Keane H. Handang | Orland Park | IL | United States |
| Mallory J. Hanewich | Rensselaer | IN | United States |
| Kaitlin R. Hanlon | Crown Point | IN | United States |
| Juli Hanna | Chesterton | IN | United States |
| Sydney G. Hanson | Alma | MI | United States |
| Lilybeth Haque | Itasca | IL | United States |
| Mohammed Hara | Columbus | OH | United States |
| Gabrielle F. Harbrecht | Hebron | IN | United States |
| Aaron M. Hardison | Valparaiso | IN | United States |
| Colleen M. Harley | Granger | IN | United States |
| Julisa D. Haro | Michigan City | IN | United States |
| Destinee Harrell | Chesterton | IN | United States |
| Jenna A. Harrell | Demotte | IN | United States |
| Gabrielle Harrison | South Holland | IL | United States |
| Krista L. Hart | Sleepy Hollow | IL | United States |
| Gregory Harvat | Sheboygan | WI | United States |
| Auqib Hassan | Schererville | IN | United States |
| Karly A. Hatchett | Kouts | IN | United States |
| Isabella G. Hathaway | Cedar Lake | IN | United States |
| Jaylene R. Haugland | Crown Point | IN | United States |
| Esaleigh Hauptli | Westville | IN | United States |
| Klara J. Hausenfleck | Rensselaer | IN | United States |
| Emily E. Hawkins | Westville | IN | United States |
| Adam E. Hayman | La Porte | IN | United States |
| Ryan P. Heatherly | Hobart | IN | United States |
| Leonie Heck | Hammond | IN | Germany |
| Raylene Hedrick | Gary | IN | United States |
| Brinley G. Hefty | Belvidere | IL | United States |
| Justine A. Heggem | Cary | IL | United States |
| Alyssa M. Heider | Tonica | IL | United States |
| Zachary R. Held | Munster | IN | United States |
| Blake A. Helton | Portage | IN | United States |
| Lesa Hendel | Joliet | IL | United States |
| Brianna J. Henderson | Chicago | IL | United States |
| Aaron T. Hensley | Crown Point | IN | United States |
| Dylan T. Henson | Lowell | IN | United States |
| Jessica Henson | Crown Point | IN | United States |
| Craig O. Herman | Minneapolis | MN | United States |
| Nydia Hernandez | Chicago | IL | United States |
| Sara Y. Hernandez | Bartlett | IL | United States |
| Alex L. Hernandez | Crown Point | IN | United States |
| Alexander Hernandez | Crown Point | IN | United States |
| Alexis A. Hernandez | Crown Point | IN | United States |
| Destiny M. Hernandez | Merrillville | IN | United States |
| Nataly Hernandez | Saint John | IN | United States |
| Victor M. Hernandez | Hammond | IN | United States |
| Jesus E. Herrera | Montgomery | IL | United States |
| Luis A. Herrera | Lansing | IL | United States |
| Suzana Herrera | Hammond | IN | United States |
| Lee M. Herschberger | Granger | IN | United States |
| Noah R. Hertlein | Wheaton | IL | United States |
| Kylyn M. Hicks | Channahon | IL | United States |
| Maria M. Higer | Colfax | IN | United States |
| Blake E. Hightshoe | Valparaiso | IN | United States |
| David A. Higley | Dyer | IN | United States |
| Emily A. Higley | Dyer | IN | United States |
| Raymond N. Hilbrich | Schererville | IN | United States |
| Nancy L. Hilger | Oswego | IL | United States |
| Alyssa M. Hilker | Waupaca | WI | United States |
| Gabriella D. Hill | Hammond | IN | United States |
| Kendyl B. Hill | Crown Point | IN | United States |
| Kristie L. Hill | Portage | IN | United States |
| Rachel A. Hill | La Porte | IN | United States |
| Seth A. Hill | La Porte | IN | United States |
| Alina D. Hillegonds | Munster | IN | United States |
| Meaghan E. Hillier | Highland | IN | United States |
| Kimberly S. Hobbs | Westport | IN | United States |
| Cooper R. Hochstedler | Winamac | IN | United States |
| Theresa G. Hock | Wheaton | IL | United States |
| Claudia Hodge | Wauconda | IL | United States |
| Ashley N. Hollenbeck | Ottawa | IL | United States |
| Hayden J. Homoky | Hobart | IN | United States |
| Anna L. Hooks | Lake Village | IN | United States |
| Harrison S. Hooper | Hammond | IN | Australia |
| Regan C. Hooper | Manhattan | IL | United States |
| Brett L. Hoover | Hanna | IN | United States |
| Kyle Horlacher | Peotone | IL | United States |
| Devin Horner | Valparaiso | IN | United States |
| Brianna N. Horsley | Lowell | IN | United States |
| Skyler D. Hosfeld | Crown Point | IN | United States |
| Joshua E. Howard | Valparaiso | IN | United States |
| Timothy J. Howard | South Bend | IN | United States |
| Noelani R. Howland | Hobart | IN | United States |
| Katelyn R. Hudson | La Porte | IN | United States |
| Brooke N. Hughes | Lowell | IN | United States |
| Kathryn G. Hull | Chesterton | IN | United States |
| Meghan N. Hull | Chesterton | IN | United States |
| Alan F. Hunter | Hammond | IN | United States |
| Daizha M. Hunter | Hammond | IN | United States |
| Jonah G. Huppenthal | Peru | IN | United States |
| Danny Hurtado | Gary | IN | United States |
| Elizabeth S. Huston | Yale | MI | United States |
| Joseph M. Ignatuk | Saint John | IN | United States |
| Geon Hyuk Im | Hammond | IN | South Korea |
| Ethan W. Imlach | Mokena | IL | United States |
| Anthony J. Irvin | Chandler | AZ | United States |
| Trevor Isaacs | Hobart | IN | United States |
| Farah A. Issa | Dyer | IN | United States |
| Ziyad A. Issa | Griffith | IN | United States |
| Biljana Ivaneza | Chicago | IL | United States |
| Marija Ivic | Schererville | IN | United States |
| Matthew B. Iwinski | Lowell | IN | United States |
| Kennedy A. Jackson | Lawndale | CA | United States |
| Davina Jackson | Portage | IN | United States |
| Thomas K. Jackson | Chesterton | IN | United States |
| Katie T. Jacobson | Antioch | IL | United States |
| Edinenidoabasi O. James | Hammond | IN | Nigeria |
| Hannah E. James | Terre Haute | IN | United States |
| Chad C. Jamrock | Dyer | IN | United States |
| James M. Jamroz | Highland | IN | United States |
| Shae N. Jandura | Lynwood | IL | United States |
| Nicholas R. Janich | Dyer | IN | United States |
| Hailey M. Janssen | Momence | IL | United States |
| Samantha A. Janusz | Dyer | IN | United States |
| Samantha A. Janusz | Highland | IN | United States |
| Anna K. Jaramillo | Hammond | IN | United States |
| Sydney E. Jasinski | Munster | IN | United States |
| Edward J. Jelinek | Hobart | IN | United States |
| Danielle L. Jensen | Cedar Lake | IN | United States |
| Rachel Jensen | Saint John | IN | United States |
| Michael E. Jerde | La Porte | IN | United States |
| Sara T. Jerde | La Porte | IN | United States |
| Lanette M. Jerousek | Midlothian | IL | United States |
| Jazmin Jimenez | Bolingbrook | IL | United States |
| Tanya S. Jimenez | Whiting | IN | United States |
| Kaley N. Jimenez-Aponte | Crown Point | IN | United States |
| Abigail Johansen | Valparaiso | IN | United States |
| Simone D. Johnson | Chicago Heights | IL | United States |
| Alyssa K. Johnson | Highland | IN | United States |
| Kyle E. Johnson | Portage | IN | United States |
| Michael D. Johnson | Plymouth | IN | United States |
| Rachel K. Johnson | Saint John | IN | United States |
| Yasmeen H. Jojo-Cunningham | Mishawaka | IN | United States |
| Kiearra L. Jones | Lynwood | IL | United States |
| Serene T. Jones | Crest Hill | IL | United States |
| Anna M. Jones | Valparaiso | IN | United States |
| Curtis M. Jones | Valparaiso | IN | United States |
| Dallas K. Jones | Hammond | IN | United States |
| Melissa A. Jones | Hobart | IN | United States |
| Adam M. Jongkind | La Porte | IN | United States |
| Laura L. Joseph | Portage | IN | United States |
| Tairu Jozaitis | La Porte | IN | China |
| Joel Juarez | Highland | IN | United States |
| Conner R. Judge | Trail Creek | IN | United States |
| Alexandra V. Jurczak | Mount Prospect | IL | United States |
| George F. Kacenga | Saint John | IN | United States |
| Leon T. Kah | Hammond | IN | Germany |
| Joanna M. Kaleta | Itasca | IL | United States |
| Zachary A. Kaminsky | Crown Point | IN | United States |
| Stephen Kamps | South Holland | IL | United States |
| Laura Kanis | Downers Grove | IL | United States |
| Leslie Kaniuk | Valparaiso | IN | United States |
| Alexander M. Kapote | Chesterton | IN | United States |
| Christopher J. Karakozis | Crown Point | IN | United States |
| Luke V. Karas | Hammond | IN | United States |
| Nathan P. Karnezis | Munster | IN | United States |
| Arika D. Kasper | La Porte | IN | United States |
| Gretchen P. Kasper | Hobart | IN | United States |
| Ankurpreet Kaur | Portage | IN | United States |
| Laura J. Kavitz | Hammond | WI | United States |
| Jennifer L. Kawa | Michigan City | IN | United States |
| Ali R. Kazmi | Plainfield | IL | United States |
| Kathryn C. Keen | Michigan City | IN | United States |
| Livia K. Kegley | Valparaiso | IN | United States |
| Frank H. Keller | Crown Point | IN | United States |
| Peyton A. Kellinger | Minooka | IL | United States |
| Kyle Kelly | Schererville | IN | United States |
| Nicole M. Kelly | Crown Point | IN | United States |
| Joseph D. Kerber | Highland | IN | United States |
| Breanna E. Kerley | Cedar Lake | IN | United States |
| Emma R. Kharchaf | Lowell | IN | United States |
| Sarah Kies | Dekalb | IL | United States |
| Finn J. Kiger | Crown Point | IN | United States |
| Larissa N. Kile | Plano | IL | United States |
| HeeJung Kim | Los Angeles | CA | United States |
| Destiny K. Kinnard | Hammond | IN | United States |
| Luca J. Kirchhoff | Hammond | IN | United States |
| Ernestas Kiseliovas | Arlington Heights | IL | United States |
| Benjamin Kluck | Rosholt | WI | United States |
| Tyler D. Klukken | Crown Point | IN | United States |
| Danielle E. Kmiec | La Porte | IN | United States |
| Jennie Knezevic | Cedar Lake | IN | United States |
| Bradley R. Knight | Hammond | IN | United States |
| Erica M. Knox | Crown Point | IN | United States |
| Kristine I. Koch | Valparaiso | IN | United States |
| Isabel R. Kochanek | La Grange | IL | United States |
| Joyce A. Koenig | Woodridge | IL | United States |
| Sarah T. Koenig | Gardner | IL | United States |
| Kelly N. Koester | Crown Point | IN | United States |
| Courtney A. Kohlman | Schererville | IN | United States |
| Marko Kolundzija | Schererville | IN | United States |
| Rosemary L. Kong | Hoffman Estates | IL | United States |
| Kaitlyn B. Kontor | Hammond | IN | United States |
| Megan J. Korous | Whitestown | IN | United States |
| Jacob L. Koselke | Wanatah | IN | United States |
| Raymond D. Kosinski | Dyer | IN | United States |
| Matthew J. Kosloski | Beecher | IL | United States |
| Yianna M. Kouros | Schererville | IN | United States |
| Christina M. Kovach | Itasca | IL | United States |
| Valerie N. Kozlowski | Cedar Lake | IN | United States |
| Kinsey N. Krachinski | Michigan City | IN | United States |
| Rebecca L. Krahn | Schererville | IN | United States |
| Hannah M. Kraus | Elk Grove Village | IL | United States |
| Erik M. Krause | Momence | IL | United States |
| Terra Kreis | Crown Point | IN | United States |
| Nicholas D. Kritikos | Crown Point | IN | United States |
| Taylor J. Kroon | Schererville | IN | United States |
| Natasha L. Krska | Saint John | IN | United States |
| Daniel C. Krzeminski | Crown Point | IN | United States |
| Gintare Kucinske | Orland Park | IL | United States |
| Holly A. Kuebler | Kouts | IN | United States |
| Lauren Kueteman | Earlville | IL | United States |
| Grace E. Kuhn | Highland | IN | United States |
| Rylee R. Kuiken | Cedar Lake | IN | United States |
| Kandice A. Kuypers | Valparaiso | IN | United States |
| Nikoletta S. Kyriakakis | Munster | IN | United States |
| Chhoung La | Morton | IL | United States |
| Cameron N. La Belle | Crown Point | IN | United States |
| Anthony J. Laas | Lake Station | IN | United States |
| Lisa L. LaBere | Michigan City | IN | United States |
| David I. Ladic | Schererville | IN | United States |
| Danielle R. Lagreco | Schererville | IN | United States |
| Csarene Gyan A. Laguardia | Skokie | IL | United States |
| Keri B. Lamb | Catlin | IL | United States |
| Jennifer M. Lameka | Cedar Lake | IN | United States |
| Jonathan E. Lameter | La Grange | IL | United States |
| Catina R. LaMotte | Garrett | IN | United States |
| Carlie K. Lancaster | Valparaiso | IN | United States |
| Sebastian Landa-Miranda | Indianapolis | IN | United States |
| Nicholas R. Lane | Valparaiso | IN | United States |
| Madeline C. Langlotz | Schaumburg | IL | United States |
| Hailee J. Larabee | Portage | MI | United States |
| Anthony L. Latronica | Frankfort | IL | United States |
| Nicole M. Laubscher | Evansville | IN | United States |
| Tyler M. Lavin | Schererville | IN | United States |
| Carolyn M. Lawrence | Chicago | IL | United States |
| Corrine E. Lawrence | La Porte | IN | United States |
| Kaitlin I. Lazaroff | Tinley Park | IL | United States |
| Jelena Lazic | Aurora | IL | United States |
| Amber N. Lee | Kankakee | IL | United States |
| Jennifer Lee | Wilmette | IL | United States |
| Min Young Lee | Naperville | IL | United States |
| Amanda Leever | Bartlett | IL | United States |
| Rayann Paul V. Legaspi | Lake In The Hills | IL | United States |
| Tzolkin Lehman | West Dundee | IL | United States |
| Amir P. Leho | Lowell | IN | United States |
| Amanda R. Lemon | La Porte | IN | United States |
| Anna E. Lenting | Saint John | IN | United States |
| Karen E. Lenting | Crown Point | IN | United States |
| Aranza S. Leon | Walkerton | IN | United States |
| Nicole E. Leonard | Hobart | IN | United States |
| Kirsten N. Leouses | Chesterton | IN | United States |
| Ivanna Lepak | Westchester | IL | United States |
| Michaela Lepper | Valparaiso | IN | United States |
| Olivia M. Lerma | Highland | IN | United States |
| Madelynn L. Lessard | Chesterton | IN | United States |
| Kailey E. Lessentine | Saint John | IN | United States |
| Lesly A. Lettieri | Huntley | IL | United States |
| Kyle R. LeVan | Dyer | IN | United States |
| Lawautha Lewis | Calumet City | IL | United States |
| Erin R. Lewis | Merrillville | IN | United States |
| Jala L. Lewis | Hammond | IN | United States |
| Nathan K. Lewis | Valparaiso | IN | United States |
| Nicolette M. Lewis | Crown Point | IN | United States |
| Yan Li | Dyer | IN | United States |
| Jennifer Libers | Deforest | WI | United States |
| Kenya Lile | Whiting | IN | United States |
| Jiayi Lin | Michigan City | IN | China |
| Cindy Lin | Dyer | IN | United States |
| Joshua A. Lindeman | Crown Point | IN | United States |
| Faith F. Linden | Valparaiso | IN | United States |
| Leonard M. Linn | Munster | IN | United States |
| Tiara M. Lockwood | Highland | IN | United States |
| Devon M. Lohman | Portage | IN | United States |
| Austin A. Lomax | Griffith | IN | United States |
| David R. Long | Highland | IN | United States |
| Emily Long | Munster | IN | United States |
| Nicole J. Longdon | Arlington Heights | IL | United States |
| Alejandro G. Lopez | Hammond | IN | United States |
| Claudia M. Lopez | Munster | IN | United States |
| Elizabeth Lopez | Whiting | IN | United States |
| Emelia I. Lopez | Schererville | IN | United States |
| Emilio R. Lopez | Portage | IN | United States |
| Luis A. Lopez | Hammond | IN | United States |
| Adam Lorenz | Lansing | IL | United States |
| Anca Loucks | La Porte | IN | United States |
| Teliya J. Loudenber | Griffith | IN | United States |
| Weston Lounsbury | Highland | IN | United States |
| Elizabeth Love | Waukegan | IL | United States |
| Caitlyn Love | Schofield | WI | United States |
| Ashley A. Lovins | Huntley | IL | United States |
| Sarah L. Lowe | Somerset | WI | United States |
| Kyle L. Lowery | Chesterton | IN | United States |
| Jacob P. Lublow | Cedar Lake | IN | United States |
| Alena M. Ludwig | Dyer | IN | United States |
| Noel F. Lulsdorf | Schererville | IN | United States |
| Joe Lumpkin | Hobart | IN | United States |
| Angela P. Luna | Hammond | IN | United States |
| Jose Luna | Richmond | TX | United States |
| Kynsey E. Lyles | La Porte | IN | United States |
| Corinne E. Lynema | Holland | MI | United States |
| Elisabeth M. Lynn | Valparaiso | IN | United States |
| Autumn R. MacCartney | Hammond | IN | United States |
| Megan R. Mace | Cedar Lake | IN | United States |
| Katrina J. Machtemes | Michigan City | IN | United States |
| Deanna M. MacMillan | Hamlet | IN | United States |
| Mackenzie A. MacRoberts | Schererville | IN | United States |
| Anahi Magallanes | Calumet City | IL | United States |
| Valeria Magana | Munster | IN | United States |
| Kara M. Maggio | Chesterton | IN | United States |
| Autumn M. Maiden | Schererville | IN | United States |
| Jada M. Major | Portage | IN | United States |
| Madison A. Major | Valparaiso | IN | United States |
| Jonas D. Malabunga | Skokie | IL | United States |
| Alyssa A. Maldonado | Crown Point | IN | United States |
| Litzi V. Maldonado | Hammond | IN | United States |
| Daina M. Maleiska | Lemont | IL | United States |
| Hannah R. Malekow | Lemont | IL | United States |
| Nicole Malinowski | Highland | IN | United States |
| Toi K. Malone | Hobart | IN | United States |
| Marissa J. Malott | Crown Point | IN | United States |
| Reetam K. Mander | Schererville | IN | United States |
| Rocio I. Mandli | Kronenwetter | WI | United States |
| Angela D. Manes | Fort Wayne | IN | United States |
| Brooke A. Manhatton | Crown Point | IN | United States |
| Kristin D. Mann | Chesterton | IN | United States |
| Christopher E. Manning | Merrillville | IN | United States |
| Ilija D. Manojlovic | Munster | IN | United States |
| Julia Mansour | Munster | IN | United States |
| Theodore N. Mantis | Crown Point | IN | United States |
| Alexander B. Mantoan | Dyer | IN | United States |
| Olivia N. Maranto | Chesterton | IN | United States |
| Carlos J. Marcano | Chicago | IL | United States |
| Robert S. Marciano | Saint John | IN | United States |
| Nathan E. Marciniec | Crown Point | IN | United States |
| Craig Marcum | La Porte | IN | United States |
| Allyssa Marino | Dyer | IN | United States |
| Tricia Marlow | Munster | IN | United States |
| Kaylee J. Marovich | Saint John | IN | United States |
| Martin A. Marquez | Crown Point | IN | United States |
| Mallory L. Marquiss | La Porte | IN | United States |
| Lauren A. Marrie | Crown Point | IN | United States |
| Justin R. Martin | Michigan City | IN | United States |
| Kyle A. Martin | Crown Point | IN | United States |
| Lindsey B. Martin | Munster | IN | United States |
| Ruby L. Martin | Michigan City | IN | United States |
| Taylor M. Martin | Fort Wayne | IN | United States |
| Aileen J. Martinez | Munster | IN | United States |
| Eileen A. Martinez | Whiting | IN | United States |
| Jennifer Martinez | Hammond | IN | United States |
| Oscar A. Martinez | Hammond | IN | United States |
| Silvia J. Martinez | Munster | IN | United States |
| Victor J. Martinez | Whiting | IN | United States |
| Rachel A. Martiradonna | Valparaiso | IN | United States |
| Faith N. Marvel | Wanatah | IN | United States |
| Lucyna B. Mastej | Chicago | IL | United States |
| Rogelio Mata | Hammond | IN | United States |
| Morgan M. Mathews | Schererville | IN | United States |
| Alexis A. Mathias | Duluth | MN | United States |
| Carissa M. Matovina | Lowell | IN | United States |
| Steven A. Matura | Whiting | IN | United States |
| Hannah J. Maurello | Munster | IN | United States |
| Lucas D. Maurer | Cedar Lake | IN | United States |
| Abbie J. May | La Salle | IL | United States |
| Ashley D. May | Zionsville | IN | United States |
| Katherine Mcardle | Wauconda | IL | United States |
| Micaela McCarthy | Highland | IN | United States |
| Mackenzie K. McCarty-Hubbard | Portage | IN | United States |
| William W. McClelland | Cedar Lake | IN | United States |
| Rachel C. McComb | Gary | IN | United States |
| Maxwell J. McCorkel | La Porte | IN | United States |
| Ryan N. McCormack | Valparaiso | IN | United States |
| Marcel E. McCormick | Portage | IN | United States |
| Gavin T. McCoy | Crown Point | IN | United States |
| Dalin L. Mccully | Michigan City | IN | United States |
| Danielle F. McDermott | La Porte | IN | United States |
| Daniel A. McEvilly | Alsip | IL | United States |
| Taylor M. McGrath | Steger | IL | United States |
| Morgan C. McHugh | Hammond | IN | United States |
| Jennifer A. McIlrath | Hoffman Estates | IL | United States |
| Brenna A. McKay | Medaryville | IN | United States |
| Morgan L. McKinney | Cedar Lake | IN | United States |
| Travis A. McKinney | La Porte | IN | United States |
| Jessica McLean | Wheatfield | IN | United States |
| Benjamin N. McMahon | Carol Stream | IL | United States |
| Aimee R. McMillin | Lafayette | IN | United States |
| Tavion D. McNeil | Lansing | IL | United States |
| Lauren McNellis | Joliet | IL | United States |
| Joshua J. McPherson | Monee | IL | United States |
| Jeri Nichole McVey | Geneva | IL | United States |
| Brianna N. Meade | Valparaiso | IN | United States |
| Micah J. Medema | Saint John | IN | United States |
| Liliana Medina | Chicago | IL | United States |
| Winoska Medina | East Chicago | IN | United States |
| Shayla J. Medows | Bolingbrook | IL | United States |
| Marcela A. Mejia | Hammond | IN | United States |
| Ashley G. Melcher | Valparaiso | IN | United States |
| Brianna C. Meloy | Lansing | IL | United States |
| Jennifer L. Melton | Valparaiso | IN | United States |
| Sarah M. Melton | Portage | IN | United States |
| Jennifer N. Menatos | Crown Point | IN | United States |
| J Felix Mendoza | Hammond | IN | United States |
| Jasmine S. Mendoza | Hammond | IN | United States |
| Jessica Mendoza | Griffith | IN | United States |
| Julio C. Mendoza | Hammond | IN | United States |
| Natalia A. Mendoza | Schererville | IN | United States |
| Dianzhi Meng | Hammond | IN | China |
| Lizette Meraz | Chicago | IL | United States |
| Imanol Mercado | Blue Island | IL | United States |
| Dawn M. Merrill | Danville | IL | United States |
| Ben L. Meter | Dyer | IN | United States |
| Mya R. Methner | Michigan City | IN | United States |
| Melanie J. Meyer | Griffith | IN | United States |
| Mark W. Michael | Highland | IN | United States |
| James Michaels | Union Mills | IN | United States |
| Emma S. Miedema | Lansing | IL | United States |
| Grace M. Miedema | Highland | IN | United States |
| Andrijana Mihajlovic | Cedar Lake | IN | United States |
| Sydney E. Mikicich | Cedar Lake | IN | United States |
| Malgorzata Mikolon | Elmwood Park | IL | United States |
| Milana Milankovic | Dyer | IN | United States |
| Aryanna M. Miller | Michigan City | IN | United States |
| Meghan R. Miller | La Porte | IN | United States |
| Tiffany M. Miller | Valparaiso | IN | United States |
| Tyler P. Miller | Rolling Prairie | IN | United States |
| Andrew Miloshoff | Crown Point | IN | United States |
| Benjamin I. Miloshoff | Crown Point | IN | United States |
| Brenton L. Minich | Saint John | IN | United States |
| Katherine A. Minier | Chesterton | IN | United States |
| Jayden N. Minix | North Judson | IN | United States |
| Kennedy Minix | Knox | IN | United States |
| Porter J. Minix | Plymouth | IN | United States |
| Nicole A. Mink | Hammond | IN | United States |
| Ana Miroski | Chesterton | IN | United States |
| Amy R. Misiunas | Dyer | IN | United States |
| Lucas P. Miska | Carol Stream | IL | United States |
| Arnas Miskinis | Orland Park | IL | United States |
| Vincent C. Miszkiewicz | South Elgin | IL | United States |
| Daniel J. Mitchell | Griffith | IN | United States |
| Kayli Mitchell | Valparaiso | IN | United States |
| Arnulfo Mogato | Schererville | IN | United States |
| Abdel W. Mohammed | Palos Hills | IL | United States |
| Denise Mol | Highland | IN | United States |
| Evan M. Momcilovic | Saint John | IN | United States |
| Samuel J. Momcilovic | Saint John | IN | United States |
| Petrina R. Monroe | Crown Point | IN | United States |
| James D. Montgomery | Merrillville | IN | United States |
| Cheyanne R. Montozzi | Hebron | IN | United States |
| Yeonjung Moon | Deerfield | IL | United States |
| Aira M. Moore | Hammond | IN | United States |
| Caleb J. Moore | Saint John | IN | United States |
| Jason M. Moore | Lake Village | IN | United States |
| Kylie C. Moore | Westville | IN | United States |
| Mathew D. Moore | Dyer | IN | United States |
| Derek Moore | Delphos | OH | United States |
| Cindy S. Mora | East Chicago | IN | United States |
| Damien R. Morales | Crown Point | IN | United States |
| Mary A. Morales | Portage | IN | United States |
| Aiden J. Moran | Chesterton | IN | United States |
| Rudolf Moravec | Valparaiso | IN | United States |
| Jack K. Morawski | Tinley Park | IL | United States |
| Benjamin R. Moredich | Dyer | IN | United States |
| Noemi Moreno | Chicago | IL | United States |
| Emmanuel Moreno | Hammond | IN | United States |
| Esperanza A. Moreno | Hammond | IN | United States |
| Keith R. Moreno | Hebron | IN | United States |
| Michelle Morfin | Whiting | IN | United States |
| Brandon D. Morford | Schererville | IN | United States |
| Cailie B. Morgan | Momence | IL | United States |
| Patricia A. Morgan | Evergreen Park | IL | United States |
| Julia A. Moroz | Hammond | IN | United States |
| Stacy R. Morphis | Steger | IL | United States |
| Andrew C. Morris | Valparaiso | IN | United States |
| Rachel J. Morris | Valparaiso | IN | United States |
| William M. Morris | Dyer | IN | United States |
| Jacob P. Morrison | La Porte | IN | United States |
| Paisleigh M. Mossman | Hobart | IN | United States |
| Chloe I. Mounts | Chesterton | IN | United States |
| Jennifer D. Mowry | La Porte | IN | United States |
| Hector H. Moya | Valparaiso | IN | United States |
| Sarah E. Moyer | Crown Point | IN | United States |
| Jessica L. Mullin | Plainfield | IL | United States |
| Megan E. Mullner | Beecher | IL | United States |
| Christopher Mundell | Dyer | IN | United States |
| Kaley M. Munguia | Westville | IN | United States |
| Munkhdul Munkhbaatar | Cedar Lake | IN | United States |
| Alexis M. Munoz | Dyer | IN | United States |
| Sarah A. Munsie | Highland | IN | United States |
| Madison N. Murphy | Plainfield | IL | United States |
| Toni Murphy | Michigan City | IN | United States |
| Amber R. Murray | Saint John | IN | United States |
| Kaitlyn F. Murrell | Valparaiso | IN | United States |
| Breanna C. Murwin | Edgerton | WI | United States |
| Jayla N. Muse | Homewood | IL | United States |
| Samantha J. Musgrave | La Porte | IN | United States |
| Kathleen Y. Mustic | Kouts | IN | United States |
| Tiffany R. Mutz | Evanston | IL | United States |
| Nikola Muvceski | Crown Point | IN | United States |
| Analia C. Myers | East Chicago | IN | United States |
| Jack A. Myers | Saint John | IN | United States |
| Matthew M. Nahnsen | Munster | IN | United States |
| Micah H. Najacht | Highland | IN | United States |
| Jasmin A. Najera | Michigan City | IN | United States |
| Alicia C. Napules | Crown Point | IN | United States |
| Anastasija Naumoski | Crown Point | IN | United States |
| Allison Naveda | Lisle | IL | United States |
| Jessica A. Nawrocki | Hammond | IN | United States |
| Desislava D. Nedelcheva | Algonquin | IL | United States |
| Amanda M. Neff | Schererville | IN | United States |
| Abigail R. Negri | Crown Point | IN | United States |
| Kiara N. Negron | Chicago | IL | United States |
| Danielle Nennig | Kaukauna | WI | United States |
| Nicholas M. Newton | Manhattan | IL | United States |
| Anh D. Nguyen | Glendale Heights | IL | United States |
| Cyle J. Nicholls | Griffith | IN | United States |
| Bailie C. Nielsen | La Porte | IN | United States |
| Jacob A. Nietfeldt | Peotone | IL | United States |
| Amy Nieves | Chesterton | IN | United States |
| Austen D. Nigro | Beecher | IL | United States |
| Jordan J. Nikkel | Hammond | IN | United States |
| Skyla A. Nikollaj | Hobart | IN | United States |
| Tyler S. Nimon | Hebron | IN | United States |
| Zachary Nippert | Crown Point | IN | United States |
| Sabina S. Noel | Hebron | IN | United States |
| Natalie N. Nondorf | Portage | IN | United States |
| Alexyss Norby | Knox | IN | United States |
| Katelyn M. Nordmeyer | Streamwood | IL | United States |
| Faith E. Norem | Knox | IN | United States |
| Ian C. Norris | Valparaiso | IN | United States |
| Jordyn D. Norris | Hebron | IN | United States |
| Amy L. Norwich | Frankfort | IL | United States |
| Jacob L. Novak | Hobart | IN | United States |
| Nelson E. Novales | Hammond | IN | United States |
| Nwamaka A. Nwannunu | Saint John | IN | United States |
| Daniel A. Nykiel | Schererville | IN | United States |
| Priscilla Obeng Mensah | Hammond | IN | United States |
| Jeremy O'Brien | Crown Point | IN | United States |
| Chantil D. Ochoa | Chicago | IL | United States |
| Nheydi Ochoa | Berwyn | IL | United States |
| Ryan M. O'Connor | Dyer | IN | United States |
| Natasha K. Oehlerking | Montgomery | IL | United States |
| Alexander J. Oehrlein | Vernon Hills | IL | United States |
| Seongeun Oh | Chicago | IL | South Korea |
| Alyssa Okeley | Knox | IN | United States |
| Heather N. O'Kelly | Valparaiso | IN | United States |
| Jessica L. O'Kelly | Valparaiso | IN | United States |
| Julie E. Olnas | Lake Bluff | IL | United States |
| Brendan N. Olson | Munster | IN | United States |
| Henry T. Olson | Valparaiso | IN | United States |
| Ifeoma L. Onwumelu | Dolton | IL | United States |
| Samuel D. Ophoff | Cedar Lake | IN | United States |
| Reily C. Opilka | Crown Point | IN | United States |
| Ethan J. O'Riley | Hammond | IN | United States |
| Alondra Ornelas | Whiting | IN | United States |
| Jessica L. Orr | Schererville | IN | United States |
| Orlando E. Ortega | Valparaiso | IN | United States |
| Kristin D. Ortiz | Joliet | IL | United States |
| Ashley E. Ortiz | Saint John | IN | United States |
| Caroline Orzel | Highland | IN | United States |
| Teressa L. O'Shea | Valparaiso | IN | United States |
| Amanda J. Osterlund | Arlington Heights | IL | United States |
| Mykelle M. Otano | Crown Point | IN | United States |
| Halie M. Ott | Wheatfield | IN | United States |
| Julia L. Owens | Hammond | IN | United States |
| Quinsean X. Owens | Valparaiso | IN | United States |
| Nicholas A. Packwood | Crown Point | IN | United States |
| Hannia T. Padilla | East Chicago | IN | United States |
| Jessica L. Padilla | South Bend | IN | United States |
| Hannah M. Paige | Greenfield | IN | United States |
| Sarah Painter | La Porte | IN | United States |
| Tadas Palinauskas | Valparaiso | IN | United States |
| Katie Palmer | Schererville | IN | United States |
| Santiago Palmerin | Hammond | IN | United States |
| Gianna R. Palumbo | Lockport | IL | United States |
| Melika Panahi | Saint Charles | IL | United States |
| Vanessa Pantoja | Hammond | IN | United States |
| Breanna M. Pardus | Hobart | IN | United States |
| Stephanie P. Parish | Michigan City | IN | United States |
| Kelsey M. Parker | Crown Point | IN | United States |
| Jessica J. Parlock | Lake Station | IN | United States |
| Stephanie L. Paschke | Round Lake Beach | IL | United States |
| Krupa Patel | Dyer | IN | India |
| Yash G. Patel | Oak Forest | IL | India |
| Meghana D. Patel | Lombard | IL | United States |
| Tajal Patel | Naperville | IL | United States |
| Akash Patel | Schererville | IN | United States |
| Aneri V. Patel | Munster | IN | United States |
| Arti H. Patel | Chesterton | IN | United States |
| Kashyap Patel | Dyer | IN | United States |
| Umang K. Patel | Merrillville | IN | United States |
| Shauna Pates | Munster | IN | United States |
| Dawn M. Patrizi | Alsip | IL | United States |
| Jasmyn N. Patterson | Roscoe | IL | United States |
| Timothy Paul | Chesterton | IN | United States |
| Laura Paulson | Schaumburg | IL | United States |
| Andrew R. Pavich | Dyer | IN | United States |
| Jennifer A. Pavlinac | Lowell | IN | United States |
| Jered Pawlak | Crown Point | IN | United States |
| Halen Paz | Munster | IN | United States |
| Miles Paz de Leon | Hammond | IN | United States |
| Jessica L. Pazik | Munster | IN | United States |
| Kendyl Pearson | Crawfordsville | IN | United States |
| Andrea M. Peck | Chesterton | IN | United States |
| Jacob F. Pehlke | Tinley Park | IL | United States |
| Samuel D. Pellar | Valparaiso | IN | United States |
| Christian Pena | East Chicago | IN | United States |
| Jeffrey M. Pena | Highland | IN | United States |
| Jenna R. Penny | Genoa | IL | United States |
| Rylee N. Penziol | La Porte | IN | United States |
| Caleb G. Perez | Chicago Heights | IL | United States |
| Eileen K. Perez | Aurora | IL | United States |
| Paula Perez | Buffalo Grove | IL | United States |
| Sofia Perez | Cedar Lake | IN | United States |
| Tracy L. Perezchica | Munster | IN | United States |
| Edgar Perez-Flores | Chicago Heights | IL | United States |
| Miranda N. Perri | Sycamore | IL | United States |
| Kortney L. Persuhn | Valparaiso | IN | United States |
| David M. Peters | Highland | IN | United States |
| Lita Peters | Chesterton | IN | United States |
| Luke E. Peters | Highland | IN | United States |
| Ashley N. Peterson | Highland | IN | United States |
| Joseph M. Petrucci | Beecher | IL | United States |
| Andrew C. Petsche | Oswego | IL | United States |
| Julianna P. Phelps | Wheatfield | IN | United States |
| Kara M. Philip | Lockport | IL | United States |
| Logan J. Phillips | Chandler | AZ | United States |
| Diontae Phillips | Highland | IN | United States |
| John M. Phillips | Ellettsville | IN | United States |
| Joshua R. Phillips | Valparaiso | IN | United States |
| Gabrielle S. Piasky | Gary | IN | United States |
| Andrew Pierce | Valparaiso | IN | United States |
| Kevin D. Pietrucha | Monticello | IN | United States |
| Patrick A. Pietryla | Indian Head Park | IL | United States |
| Andrew Pilot | Homer Glen | IL | United States |
| Adriana Pina | Chicago | IL | United States |
| Karina Pina | Chicago | IL | United States |
| McKenna E. Pinske | Beecher | IL | United States |
| Hunter R. Pioch | Chesterton | IN | United States |
| Caleb C. Pisowicz | Schererville | IN | United States |
| Andrew L. Pitmon | Valparaiso | IN | United States |
| Searra Pitts | Chesterton | IN | United States |
| Zakery Pizer | Highland | IN | United States |
| Mateusz A. Plachta | Schiller Park | IL | United States |
| Alexandra Plata | Hammond | IN | United States |
| Fernando A. Plata | Hammond | IN | United States |
| Michael A. Plaut | Dyer | IN | United States |
| Viviana G. Plaza | Portage | IN | United States |
| Krystyna R. Plebanski | Highland | IN | United States |
| Ryan A. Pleckham | Valparaiso | IN | United States |
| Robert L. Ploense | Crown Point | IN | United States |
| Savannah I. Poehler | Salem | WI | United States |
| Monica Polakow | Vernon Hills | IL | United States |
| Lindsey E. Polito | Schererville | IN | United States |
| Patrycja Polkowska | Des Plaines | IL | United States |
| Tyler Pomeroy | Schererville | IN | United States |
| Emily A. Poortenga | Lansing | IL | United States |
| Joshua W. Poortinga | Demotte | IN | United States |
| Trevor M. Poortinga | Crown Point | IN | United States |
| Natalie Porod | Bolingbrook | IL | United States |
| Karla M. Porrata | Sauk Village | IL | United States |
| Anthony M. Powell | Valparaiso | IN | United States |
| Olivia R. Powell | La Porte | IN | United States |
| Jentre A. Powell | Holt | MI | United States |
| Danielle Prchal | Arlington Heights | IL | United States |
| Jacob A. Price | Hammond | IN | United States |
| Brittany N. Privett | Chesterton | IN | United States |
| Mitchell J. Prorwicz | Chesterton | IN | United States |
| Adam J. Pruett | Schererville | IN | United States |
| Dallas Pruett | Bloomington | IN | United States |
| Elizabeth C. Pucher | Munster | IN | United States |
| Lauren C. Purze | Chesterton | IN | United States |
| Alejandra N. Quezada | Hammond | IN | United States |
| Alexander C. Quilty | Midlothian | IL | United States |
| Dillon A. Quinones | Portage | IN | United States |
| Madison T. Quinones | Portage | IN | United States |
| Vivianna A. Quiroga | Calumet City | IL | United States |
| Marissa F. Raab | Manteno | IL | United States |
| Kimberly M. Racine | Romeoville | IL | United States |
| Filip Radojcic | Crown Point | IN | United States |
| Lordes B. Raguindin | Schererville | IN | United States |
| Shivansh Singh S. Rajput | Hammond | IN | India |
| Kelsey L. Rakers | Valparaiso | IN | United States |
| Aaron L. Ramirez | East Chicago | IN | United States |
| Jasmin Ramirez | Hammond | IN | United States |
| Julian O. Ramirez | Munster | IN | United States |
| Sheilah P. Ramos | Peoria | IL | United States |
| Inna Maraine J. Ramos | Dyer | IN | United States |
| Magdalena Ramos | Hammond | IN | United States |
| Richard J. Ramos | Valparaiso | IN | United States |
| Shaza N. Rana | Hammond | IN | United States |
| Jacob W. Rasmussen | Beecher | IL | United States |
| Brooke R. Rassel | Schererville | IN | United States |
| Gianna L. Rea | Saint John | IN | United States |
| Kelly M. Read | Dyer | IN | United States |
| Cindy Reblora-Aranguren | Chicago | IL | United States |
| Braden D. Regier | Chesterton | IN | United States |
| Brielle J. Regier | Chesterton | IN | United States |
| Heather A. Reichert | Thornton | IL | United States |
| Nicole B. Reichert | Thornton | IL | United States |
| Marisa T. Rempala | Michigan City | IN | United States |
| Ashley E. Revlett | Cedar Lake | IN | United States |
| Anna G. Reyes | Lake Station | IN | United States |
| Carlos Reyes | Hammond | IN | United States |
| Alexis M. Rhoades | Hebron | IN | United States |
| Griffin D. Rhyne | Saint John | IN | United States |
| Theodore R. Rich | Deerfield | IL | United States |
| Amanda M. Rich | Crown Point | IN | United States |
| Elise L. Richards | Valparaiso | IN | United States |
| Zackary J. Richards | Dyer | IN | United States |
| Anastasia L. Richardson | Hammond | IN | United States |
| Matt S. Richardson | Schererville | IN | United States |
| Nicole R. Richardson | La Porte | IN | United States |
| Kelly A. Richter | Elk Grove Village | IL | United States |
| Victoria Rico | Cedar Lake | IN | United States |
| Brenda S. Riley | La Porte | IN | United States |
| Fiona Riley | Munster | IN | United States |
| Maeve E. Riley | Munster | IN | United States |
| Ashley M. Ripley | Crown Point | IN | United States |
| Jami L. Ritchea | Chesterton | IN | United States |
| Kyleigh M. Ritchie | Fort Wayne | IN | United States |
| Brayan I. Rivera | Chicago | IL | United States |
| Megan Rivera | Cary | IL | United States |
| Ariana J. Rivera | Cedar Lake | IN | United States |
| Isaiah J. Rivera | East Chicago | IN | United States |
| Julian Rivera | Munster | IN | United States |
| Mia A. Rivera | Saint John | IN | United States |
| Samantha E. Rivera | Hammond | IN | United States |
| Victoria Rivera | Merrillville | IN | United States |
| Jazmine N. Rivera | Olympia | WA | United States |
| McKenna Robbins | Ashland | WI | United States |
| Sydnie L. Roberson | East Chicago | IN | United States |
| Emily J. Roberts | Palatine | IL | United States |
| Alysha S. Roberts | Hammond | IN | United States |
| April M. Roberts | Munster | IN | United States |
| Casey P. Roberts | Valparaiso | IN | United States |
| Kennedy O. Roberts | Whiting | IN | United States |
| Kathleen A. Robson | Villa Park | IL | United States |
| Christian J. Rocha | Lake Station | IN | United States |
| Kathryn S. Rochefort | Valparaiso | IN | United States |
| Peyton V. Rodgers | La Porte | IN | United States |
| Larissa Rodrigues Meireles | La Porte | IN | Brazil |
| Anthony J. Rodriguez | Steger | IL | United States |
| Ellyn J. Rodriguez | Mendota | IL | United States |
| Gabriela Rodriguez | Homewood | IL | United States |
| Jordan G. Rodriguez | Crystal Lake | IL | United States |
| Patricia Rodriguez | Chicago | IL | United States |
| Jessica M. Rodriguez | Merrillville | IN | United States |
| Marissa R. Rodriguez | Cedar Lake | IN | United States |
| Melicah Beatriz V. Rodriguez | Dyer | IN | United States |
| Francesca C. Rodriguez-Nunez | Dekalb | IL | United States |
| Zachary L. Roedel | Portage | IN | United States |
| Matthew T. Rogers | Valparaiso | IN | United States |
| Nolan J. Rogers | Schererville | IN | United States |
| Daniel H. Rohder | Orland Park | IL | United States |
| Ariel C. Rohe | Chesterton | IN | United States |
| Ewa M. Rohlwing | Chicago | IL | United States |
| Leyda J. Rojas | Chicago | IL | United States |
| Ruben Rojas | Chicago | IL | United States |
| Janessa M. Rojas | Griffith | IN | United States |
| Monique Rojas | Griffith | IN | United States |
| Anna V. Rolewski | Schererville | IN | United States |
| Faith E. Romstadt | La Porte | IN | United States |
| Alexander H. Rood | La Porte | IN | United States |
| Maddison A. Roop | Hudson | IL | United States |
| Fernando G. Rosas | Lowell | IN | United States |
| Gerardo Rosas | Hammond | IN | United States |
| Caitlin N. Rosinko | Demotte | IN | United States |
| Dakota L. Ross | Lowell | IN | United States |
| Emily R. Ross | Riley | MI | United States |
| Elvira Rossi | Saint John | IN | United States |
| Mallory S. Royer | Marshall | IL | United States |
| Matthew D. Rozinski | Michigan City | IN | United States |
| Karina Rubio | Lake In The Hills | IL | United States |
| Melanie Rubio | Hammond | IN | United States |
| Megan B. Rudovich | Valparaiso | IN | United States |
| Alexander Ruffetti | New Lenox | IL | United States |
| Daisy Ruiz | Munster | IN | United States |
| Shear-Jashub D. Ruiz | Hammond | IN | United States |
| Viridiana Ruiz Chimal | Naperville | IL | United States |
| Mikayla N. Russell | Westville | IN | United States |
| Bailey N. Rutkowski | South Bend | IN | United States |
| Emmaline R. Rutkowski | Valparaiso | IN | United States |
| Logan G. Ryan | Crown Point | IN | United States |
| Paige E. Rybicki | Hammond | IN | United States |
| Jenna M. Ryczek | Lansing | IL | United States |
| Paulina A. Rzeszowska | Villa Park | IL | United States |
| Suzanne Jan Q. Saballa | Bolingbrook | IL | United States |
| Greg Safstrom | Mokena | IL | United States |
| Jaime Sahagun | Chicago Heights | IL | United States |
| Avi S. Sahi | Munster | IN | Canada |
| Cora R. Sakal | Schererville | IN | United States |
| Gloria M. Salas | Crown Point | IN | United States |
| Ana R. Salas Villegas | Addison | IL | United States |
| Marcela Salazar | Dyer | IN | United States |
| Natalia E. Salazar | Munster | IN | United States |
| Sandra Salazar | Whiting | IN | United States |
| Nicole Salemi | Naperville | IL | United States |
| Lauren N. Samano | Chicago | IL | United States |
| Brooke L. Sanders | Dyer | IN | United States |
| Lauren R. Sanders | Indianapolis | IN | United States |
| Tabitha S. Sanders | Chesterton | IN | United States |
| Xochitl Sandoval | Hobart | IN | United States |
| Angela D. Sansone | Villa Park | IL | United States |
| Holly R. Santaguida | Crown Point | IN | United States |
| Nicole Santana | Michigan City | IN | United States |
| Sonny M. Santana | Hammond | IN | United States |
| Elbert A. Santare | Hammond | IN | United States |
| Vito Santino | Highland | IN | United States |
| Arlene Santos | Evanston | IL | United States |
| Migdalia Santos | Lansing | IL | United States |
| Tyler M. Sargent | Valparaiso | IN | United States |
| Emily Sarna | Cedar Lake | IN | United States |
| Makayla R. Satterfield | Hobart | IN | United States |
| Brooke M. Scartozzi | Schererville | IN | United States |
| Sarah A. Scasny | Crown Point | IN | United States |
| Alec R. Schaar | Elkhart | IN | United States |
| Camille R. Schafer | Saint Johns | MI | United States |
| Gregory L. Scherzinger | Highland | IN | United States |
| Pamela A. Schettek | Naperville | IL | United States |
| Ellise S. Schmidt | Naperville | IL | United States |
| Joey D. Schmidt | Dyer | IN | United States |
| Lauren E. Schmidt | Floyds Knobs | IN | United States |
| Brittany A. Schneider | Lake Station | IN | United States |
| Tiffany J. Schoof | Kingsford Heights | IN | United States |
| Sarah M. Schoon | Saint John | IN | United States |
| George C. Schreiber | Frankfort | IL | United States |
| Elizabeth K. Schroeder | Valparaiso | IN | United States |
| Aubrey R. Schuls-Trongeau | Neenah | WI | United States |
| Patrick L. Schulte | La Porte | IN | United States |
| Madison L. Schultz | Lafayette | IN | United States |
| Joel F. Schwartz | Merrillville | IN | United States |
| Stephanie E. Schwartz | Westville | IN | United States |
| Bernadine M. Schwegman | Batesville | IN | United States |
| Alex E. Schwitters | Lowell | IN | United States |
| Tara Scinta | Valparaiso | IN | United States |
| Rachel A. Scott | Valparaiso | IN | United States |
| Rebecca A. Sebastian | Hebron | IN | United States |
| Karen M. Seibert | Dekalb | IL | United States |
| Natalie E. Seidel | Frankfort | IL | United States |
| Nicholas B. Seiler | Joliet | IL | United States |
| Cassidy M. Seiter | Lowell | IN | United States |
| Maggie A. Seizys | Long Beach | IN | United States |
| Frank D. Sek | Dyer | IN | United States |
| Kristin N. Sell | Munster | IN | United States |
| Meghan Sellers | Grant Park | IL | United States |
| Qevsere Selmanaj-Gardner | Middleburg | FL | United States |
| Marco A. Serna | Highland | IN | United States |
| Michelle E. Serna | Griffith | IN | United States |
| Alicia J. Settles | Hobart | IN | United States |
| Mary Tatum Y. Sevilla | Skokie | IL | United States |
| James Seward | Highland | IN | United States |
| Luke R. Shacklett | Munster | IN | United States |
| Yash N. Shah | Dyer | IN | United States |
| Brennan D. Shank | Elkhart | IN | United States |
| Emilia P. Shapiro | Griffith | IN | United States |
| Alyssa D. Sharp | Highland | IN | United States |
| Dash M. Shaw | Crown Point | IN | United States |
| Lauren A. Shaw | La Porte | IN | United States |
| Tarah R. Shaw | East Chicago | IN | United States |
| Olivia N. Sheldon | Valparaiso | IN | United States |
| Drake A. Shelledy | Dekalb | IL | United States |
| Patrick T. Shepard | Wheatfield | IN | United States |
| Mason G. Shepherd | Mishawaka | IN | United States |
| Seth M. Sheptock | Demotte | IN | United States |
| Jessica L. Sherman-Corbett | Champaign | IL | United States |
| Liljana Shero | Chicago | IL | United States |
| Kyle R. Shidler | Portage | IN | United States |
| Ian R. Shingler | Valparaiso | IN | United States |
| Emma M. Shireman | Knox | IN | United States |
| Zakris I. Shmagranoff | Munster | IN | United States |
| Kate E. Sienkowski | Mishawaka | IN | United States |
| Isaac D. Sikma | Dyer | IN | United States |
| Brandon M. Sikorski | Crestwood | IL | United States |
| Julian M. Silva | Valparaiso | IN | United States |
| Vanessa Marie D. Silvano | Skokie | IL | United States |
| Megan E. Siminski | Palm Harbor | FL | United States |
| Will Simon | Lansing | IL | United States |
| Miranda R. Sims | Dyer | IN | United States |
| Regan J. Sink | Chesterton | IN | United States |
| Kimberly Sklena | Cary | IL | United States |
| Michael G. Skorup | Walkerton | IN | United States |
| Benjamin N. Slack | Chesterton | IN | United States |
| Matthew M. Slana | Westville | IN | United States |
| Kathryn L. Sly | Dyer | IN | United States |
| Sydney M. Small | Michigan City | IN | United States |
| Vincent M. Small | Michigan City | IN | United States |
| Anthony J. Smierciak | Schererville | IN | United States |
| Caleigh L. Smith | Marengo | IA | United States |
| Taylor R. Smith | Marengo | IA | United States |
| Angela C. Smith | Danville | IL | United States |
| Jacob S. Smith | Westmont | IL | United States |
| Cassandra B. Smith | Crown Point | IN | United States |
| Heidi M. Smith | Union Mills | IN | United States |
| Paige A. Smith | Valparaiso | IN | United States |
| Sidney I. Smith | Warsaw | IN | United States |
| Wesley Smith | Valparaiso | IN | United States |
| Cody J. Snoreck | Saint John | IN | United States |
| Allison C. Snyder | Munster | IN | United States |
| Chris D. Snyder | Munster | IN | United States |
| Kyle M. Snyder | Munster | IN | United States |
| Matthew A. Solis | Portage | IN | United States |
| Krystal B. Sorensen | Portage | IN | United States |
| Mikayla H. Sorensen | Granger | IN | United States |
| Daniela R. Sosa | Saint John | IN | United States |
| Siomara E. Sotelo | Glen Ellyn | IL | United States |
| Jacob H. Soules | Troy | MI | United States |
| Amber M. South | Chesterton | IN | United States |
| Noah A. Sparks | Crown Point | IN | United States |
| Lauren M. Spaseska | Saint John | IN | United States |
| Zoe N. Spence | La Porte | IN | United States |
| Thomas A. Speranza | Munster | IN | United States |
| Francesca C. Spero | Valparaiso | IN | United States |
| Georgia A. Sperry | Delphos | OH | United States |
| Paige Spiegel | Highland | IN | United States |
| Claudia Spigolon | Crown Point | IN | United States |
| Griffin M. Spink | Granger | IN | United States |
| Jessie S. Splechter | La Porte | IN | United States |
| Kathy Springer | Itasca | IL | United States |
| Jessica S. Spurr | Westville | IN | United States |
| Milan A. Stanisic | Schererville | IN | United States |
| Alexis A. Starkey | Munster | IN | United States |
| Owen M. Starr | Bourbonnais | IL | United States |
| Allyson R. Stater | Hebron | IN | United States |
| Megan D. Stec | Arlington Heights | IL | United States |
| Danielle R. Stegall | Osceola | IN | United States |
| Anabel A. Stein | Lowell | IN | United States |
| Brett M. Stevens | Rolling Prairie | IN | United States |
| Taylor D. Stevens | Hebron | IN | United States |
| David A. Stevenson | Portage | IN | United States |
| Alexander J. Stinnett | Crown Point | IN | United States |
| Samantha N. Stirling | Hammond | IN | United States |
| Tyler A. Stoeger | Geneseo | IL | United States |
| Aleksandar Stojov | Munster | IN | United States |
| Toni A. Stokes | Crete | IL | United States |
| Andrew L. Stolz | Chesterton | IN | United States |
| Hannah M. Stombaugh | New Carlisle | IN | United States |
| Addisen T. Stone | Crown Point | IN | United States |
| Alexandria T. Stone | Kingsford Heights | IN | United States |
| Jacob J. Stone | Midland | MI | United States |
| Amber D. Stork | Urbana | IL | United States |
| Te'Aire S. Storm | Hammond | IN | United States |
| Nina Stosic | Griffith | IN | United States |
| Tiana Stover | Des Plaines | IL | United States |
| Carli A. Strbiak | Munster | IN | United States |
| Jack T. Strimel | Munster | IN | United States |
| Aspen N. Strong | La Porte | IN | United States |
| Krystine Marie R. Strzepek | Dundee | IL | United States |
| Chang Su | Hammond | IN | China |
| Terrell G. Sucre | Hammond | IN | Trinidad - Tobago |
| Yeliz Sulamc | Frankfort | IL | United States |
| Aleksandra Suleski | Crown Point | IN | United States |
| John J. Sullivan | Munster | IN | United States |
| Karen E. Sullivan | Schererville | IN | United States |
| Neha Sultana | Chicago | IL | United States |
| Spencer C. Summers | Valparaiso | IN | United States |
| Brianna Surowiec | Lowell | IN | United States |
| Nicole Swartz | Batavia | IL | United States |
| Kristin Swartz-Schult | La Porte | IN | United States |
| Katelyn N. Swistek | Trail Creek | IN | United States |
| Melissa R. Symmes | Hobart | IN | United States |
| Ally V. Szakacs | Schererville | IN | United States |
| Matthew J. Szala | Munster | IN | United States |
| Nicholas F. Szala | Munster | IN | United States |
| Samuel A. Szala | Munster | IN | United States |
| Jadwiga Szczechowicz | Hammond | IN | United States |
| Gabrielle S. Szumlas | Schererville | IN | United States |
| Zachary D. Szymanek | New Lenox | IL | United States |
| Matthew A. Tabaczynski | Munster | IN | United States |
| Phillip M. Taborsky | Woodridge | IL | United States |
| Bojana Tadic | Glendale Heights | IL | United States |
| Amanda Y. Taing | Portage | IN | United States |
| Michael E. Talaga | Plymouth | IN | United States |
| Melissa A. Talboy | Portage | IN | United States |
| Jansen M. Tan | Merrillville | IN | United States |
| Lucina M. Tan | Merrillville | IN | United States |
| Adam T. Tavarez | Whiting | IN | United States |
| Francis Taylor | Merrillville | IN | United States |
| Johnathon M. Taylor | Gary | IN | United States |
| Teniya T. Taylor | Hammond | IN | United States |
| Megan Teitge | Kouts | IN | United States |
| Dustin Thibideau | Cedar Lake | IN | United States |
| Joshua A. Thomas | Gary | IN | United States |
| Zoe A. Thomas | Crown Point | IN | United States |
| Kallie M. Thoren | Wheaton | IL | United States |
| Erin Thorington | Hinsdale | IL | United States |
| Rodney L. Thornton | Hobart | IN | United States |
| Kirstin A. Thuftedal | Olney | IL | United States |
| Jacob M. Tietz | Mokena | IL | United States |
| Lauryn T. Tillmon | Plainfield | IL | United States |
| Kylie A. Tincher | Charlestown | IN | United States |
| Marnette L. Tipton | Gary | IN | United States |
| Viridiana Tirado | Whiting | IN | United States |
| Erin K. Titus | Schererville | IN | United States |
| Angelina Tkachenko | Wheeling | IL | United States |
| Abigail Todd | Peoria | IL | United States |
| Jennifer L. Tohtz | Chesterton | IN | United States |
| Joel M. Tokarczyk | Lake Village | IN | United States |
| Shawn M. Tolson | Knox | IN | United States |
| Levi A. Tompkins | Demotte | IN | United States |
| Dino Topcagic | Valparaiso | IN | United States |
| Jennifer L. Torres | Chesterton | IN | United States |
| Roberto Torres | Garland | TX | United States |
| Stephanie Towey | Mount Prospect | IL | United States |
| Alexis M. Tracy | Wanatah | IN | United States |
| Thuy Thi Thu Tran | Beecher | IL | Vietnam |
| Foivi Triantafyllou | Schererville | IN | United States |
| John G. Trollsas | Hammond | IN | Sweden |
| Sarah L. Troxell | Michigan City | IN | United States |
| Jamie Trunick | Valparaiso | IN | United States |
| Olena Tsyss | Schaumburg | IL | United States |
| Lorena Tucker | Chicago | IL | United States |
| Ashlee N. Turnbough | Schererville | IN | United States |
| Danielle A. Turner | Crown Point | IN | United States |
| Janelle D. Turner | Hammond | IN | United States |
| Nolan R. Turoci | Highland | IN | United States |
| Teal A. Turvey | Joliet | IL | United States |
| Emily L. Uelman | Schererville | IN | United States |
| Sydnie R. Ulmen | Michigan City | IN | United States |
| Lila C. Upshaw | Portage | IN | United States |
| Yvette Uribe-Diaz | Cicero | IL | United States |
| Theodore W. Uzelac | Portage | IN | United States |
| Christopher A. Valdes | Highland | IN | United States |
| Gabrielle K. Valentine | Glendale Heights | IL | United States |
| Sydney A. Valiska | New Lenox | IL | United States |
| Kaley M. Valker | Roselle | IL | United States |
| Calvin Van Baren | Cedar Lake | IN | United States |
| Luke A. Van Baren | Cedar Lake | IN | United States |
| Lena van Bergen | Highland | IN | Germany |
| Sara R. Van Den Akker | Lake Forest | IL | United States |
| Dylan R. Van Drunen | Cedar Lake | IN | United States |
| Travis J. Van Drunen | Cedar Lake | IN | United States |
| Emily J. Van Essen | Cedar Lake | IN | United States |
| Matthew J. Van Essen | Cedar Lake | IN | United States |
| Nicholas L. Van Essen | Cedar Lake | IN | United States |
| Leah C. Van Keppel | Valparaiso | IN | United States |
| Daniel S. Van Kley | Demotte | IN | United States |
| Garrett A. Varner | Cedar Lake | IN | United States |
| Kaitlyn G. Vasilko | Crown Point | IN | United States |
| Kayla M. Vasilko | Crown Point | IN | United States |
| Keanu P. Vasquez | Romeoville | IL | United States |
| Andrew J. Vassar | Highland | IN | United States |
| Tayler P. Vauters | Rockville | IN | United States |
| Cristal Z. Vazquez | Hammond | IN | United States |
| Jamilexy Vazquez | La Porte | IN | United States |
| Nancy N. Vega | Saint John | IN | United States |
| Naiomi V. Velasco | Crown Point | IN | United States |
| Brett A. Veltema | Jenison | MI | United States |
| Alexis G. Vera | Cedar Lake | IN | United States |
| Austin J. Verbeek | Cedar Lake | IN | United States |
| Eva Vercel | Schererville | IN | United States |
| Keely Verhaar | South Holland | IL | United States |
| Alyssia M. Verlinden | Hammond | IN | United States |
| Kathrynn B. Vettas | Schererville | IN | United States |
| Kelly Vetter | Naperville | IL | United States |
| Savannah M. Viking | Lowell | IN | United States |
| Sarah C. Villa | Hammond | IN | United States |
| Alan E. Villalobos | Calumet City | IL | United States |
| Julia J. Villalpando | Hammond | IN | United States |
| Jose A. Villarruel | Valparaiso | IN | United States |
| Seoma N. Virgo | Evanston | IL | United States |
| Joseph J. Virus | Hammond | IN | United States |
| Douglas R. Visnack | Schererville | IN | United States |
| Laura Vivar | Des Plaines | IL | United States |
| Brittney N. Vroom | Schererville | IN | United States |
| Stevan I. Vuckovic | Saint John | IN | United States |
| Anna N. Wachowski | Crown Point | IN | United States |
| Alexis N. Wade | Union Mills | IN | United States |
| Teague Walker | Genoa | IL | United States |
| Ryan D. Walker | Dyer | IN | United States |
| Ryan J. Walkowiak | Lowell | IN | United States |
| Stefanie Wallace | Harvard | IL | United States |
| Justin Walter | Elkhart | IN | United States |
| Dana J. Walters | Fort Wayne | IN | United States |
| Yuhao Wan | Hammond | IN | China |
| Mingqian Wang | Hammond | IN | China |
| Macie C. Wangstrom | La Porte | IN | United States |
| Lema Wardak | Hinsdale | IL | United States |
| Linlin Warner | Bloomington | IN | United States |
| Annalise L. Warnock | La Porte | IN | United States |
| Aaleeyah L. Washington | South Holland | IL | United States |
| La-Wedia E. Washington | Lansing | IL | United States |
| Zebaneeka M. Washington | Griffith | IN | United States |
| Jessica S. Waszak | Crown Point | IN | United States |
| Michelle L. Watkins | Schererville | IN | United States |
| Nattinan Wattanasirichot | Munster | IN | Thailand |
| Hannah L. Watts | Hammond | IN | United States |
| Chris J. Wayman | Schererville | IN | United States |
| Stepheny M. Weaver | Westville | IN | United States |
| Daisy Webb | Dyer | IN | United States |
| Emily R. Weber-Brokke | Schererville | IN | United States |
| Deanna K. Weldon | Hobart | IN | United States |
| Keaton J. Wellman | Wanatah | IN | United States |
| Nathan T. Wendorf | Crown Point | IN | United States |
| Sara K. Wenzel | Crown Point | IN | United States |
| Samantha M. Wesley | Chesterton | IN | United States |
| Carla Westby | Chicago | IL | United States |
| Merrick S. Westerfield | Saint John | IN | United States |
| Peyton M. Westphal | Chesterton | IN | United States |
| Taylor N. Wheeler | Valparaiso | IN | United States |
| Courtney E. Whipple | Merrillville | IN | United States |
| Tiffany L. White | Lowell | IN | United States |
| Clayton D. Whiting | Highland | IN | United States |
| Cameron J. Wickersham | Westville | IN | United States |
| Tyler J. Widger | Beecher | IL | United States |
| Hannah S. Wiesemann | Highland | IN | United States |
| Kadin E. Wilbourn | Crown Point | IN | United States |
| Kassidy E. Wilbourn | Crown Point | IN | United States |
| Kaitlyn Wilcher | Chesterton | IN | United States |
| Rachel M. Wilkening | Hebron | IN | United States |
| Heather A. Wilkinson | Aurora | IL | United States |
| Cailee R. Wilkinson | Saint John | IN | United States |
| Isun L. Williams | Crete | IL | United States |
| Daphney L. Williams | Wanatah | IN | United States |
| Drucilla A. Williams | Hammond | IN | United States |
| Jessica R. Williams | Winamac | IN | United States |
| Michael R. Williams | Hammond | IN | United States |
| Mariah I. Wilson | Hebron | IN | United States |
| Sydnie E. Wilson | Cedar Lake | IN | United States |
| Taylor R. Wilson | Valparaiso | IN | United States |
| Gretchen I. Wineinger | Munster | IN | United States |
| Austin A. Winiecke | Hobart | IN | United States |
| Jacob J. Winters | Cedar Lake | IN | United States |
| Jacob A. Wirick | Portage | IN | United States |
| Matthew J. Wirth | Valparaiso | IN | United States |
| Nicholas C. Witham | Highland | IN | United States |
| Summer R. Witvoet | Munster | IN | United States |
| Bryanna C. Wojahn | Park City | IL | United States |
| Ryan Wolff | Mchenry | IL | United States |
| Isabella M. Wolski | Munster | IN | United States |
| Megan M. Wolski | Munster | IN | United States |
| Lauren J. Woo | Hobart | IN | United States |
| Jessica C. Wood | Valparaiso | IN | United States |
| Olivia F. Wood | Portage | IN | United States |
| Kristen G. Woodard | Michigan City | IN | United States |
| Darren Woods | Merrillville | IN | United States |
| Isaiah D. Woods | Munster | IN | United States |
| Nathan L. Woods | Hobart | IN | United States |
| Shianne T. Woods | Merrillville | IN | United States |
| Sarah E. Worley | Cedar Lake | IN | United States |
| Anne M. Wrasman | Crown Point | IN | United States |
| Audry J. Wright | Wheatfield | IN | United States |
| Lauren A. Wright | South Bend | IN | United States |
| Madison Wrigley | Valparaiso | IN | United States |
| Dajana Xhango | Naperville | IL | United States |
| Jiayuan Xu | Hammond | IN | China |
| Savannah G. Yamat | Schererville | IN | United States |
| Julia Yanes Barrera | Hammond | IN | Spain |
| ZhengYuan Yang | Hammond | IN | China |
| Antionette P. Yasko | La Porte | IN | United States |
| Amanda R. Yeazel | Plymouth | IN | United States |
| Mariana Yedynak | Downers Grove | IL | United States |
| Nathan C. York | Portage | IN | United States |
| Michael A. Young | Valparaiso | IN | United States |
| Emily M. Zabrecky | Munster | IN | United States |
| Dulce Y. Zacarias-Alvarez | Whiting | IN | United States |
| Zarren W. Zafiro | Williams Bay | WI | United States |
| Leon D. Zajac | Munster | IN | United States |
| Jazmyn Zapata | Dyer | IN | United States |
| Kevin J. Zaragoza | Griffith | IN | United States |
| Araceli Zarate | Chicago Heights | IL | United States |
| John T. Zdanowicz | Libertyville | IL | United States |
| Elaine R. Zebell | Walkerton | IN | United States |
| Ashley M. Zeckmeister | Green Bay | WI | United States |
| Aziza K. Zeiler | Schererville | IN | United States |
| Tommy Zhang | Crown Point | IN | United States |
| Zaiqing Zhao | Highland | IN | China |
| Kalina D. Ziemlo | Demotte | IN | United States |
| Allison G. Zimmer | Bourbonnais | IL | United States |
| Thomas B. Zimmerman | Valparaiso | IN | United States |
| Zachary Zirkle | Hamlet | IN | United States |
| Anthony Zito | Saint John | IN | United States |
| Christina A. Zubi | Crown Point | IN | United States |
| Evan A. Zukley | Munster | IN | United States |
| Victor Zupanoski | Hebron | IN | United States |
| Anna K. Zurisk | Cedar Lake | IN | United States |
| Mark A. Zyskowski | Frankfort | IL | United States |