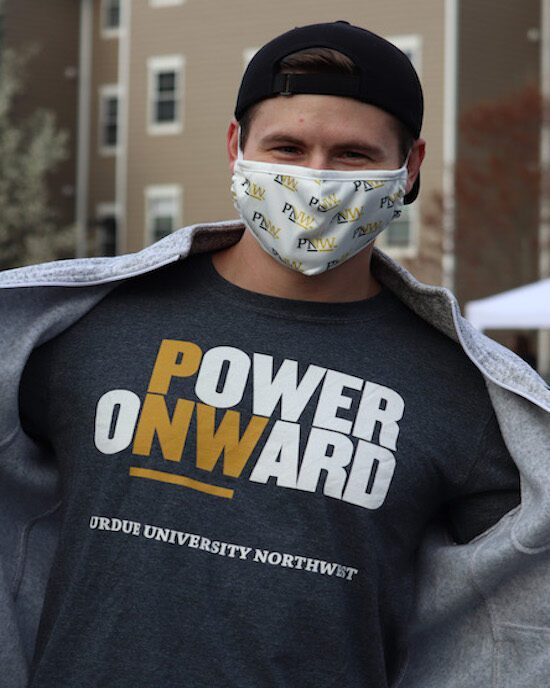 Homecoming 2022
January 24 to February 24
Thanks to all who joined us to celebrate with PNW Homecoming 2022! We brought back some favorite HoCo traditions and created new ones during this annual month-long celebration of PNW.
---
Decorate The House – Window Painting
January 24 through January 28
Hammond Campus Welcome Center (SULB)
Westville Campus Welcome Center (Schwarz Hall)
Help paint PNW black and gold! PNW students, faculty and staff are encouraged to participate and help bring the festive atmosphere throughout the campus.
Follow the Steps Below!
1) Pick up paint at either designated headquarter.
2) Paint a designated window in theme of PNW, Roaring Ahead, etc.
3) Return on Friday, February 18 for a clean-up party!
Terms and Conditions
ONLY soap based paint provided at either designated headquarter may be used.
Paint can ONLY be applied to clear, open glass surfaces in specified areas (no paint on or over any vinyl lettering or signage).
Participants are responsible for the cleaning of the window(s) on Friday, February 18.
If there is any damage to University property, the unit is responsible for the cost of rep.
---
Chancellor's Cup Challenge Benefitting the PNW Food Pantry
January 24 through January 27
10 a.m.-2 p.m.
Hammond: PNW Food Pantry (Community Service Center at 2415 169th St.)
Westville: Library Student Faculty Building (Adjacent to the old coffee bar located across from the New Student Orientation Office)
PNW community supporting PNW students! This week the Pride will focus efforts on alleviating food insecurity on campus by filling the shelves of the PNW Food Pantry. The entire PNW community is encouraged to participate in the Chancellor's Challenge!
---
Trivia Night
February 1
5-7 p.m.
Team up with friends and test your trivia knowledge on a wide array of topics, including special celebrations of PNW Homecoming and Black History Month!
Location
Alumni Hall, Student Union and Library Building (Hammond Campus)
---
Spirit Weeks
January 31 THROUGH FebrUARY 17
Expanded fun and lively (three) spirit weeks with different themes daily! Virtual and in-person options available. Participants will be encouraged to capture their spirit week fun and submit photos to studentlife@pnw.edu to be featured on social media.
Week 2
Monday, 1/31 – Pajama Day
Tuesday, 2/01 – Sunglasses/Beach Day
Wednesday, 2/02 – School Spirit/Jersey Day
Thursday, 2/03 – Meme/Celebrity/Pop Culture Day
Week 3
Monday, 2/07 – Anything But a Backpack Day
Tuesday, 2/08 – Superhero/Villain Day
Wednesday, 2/09 – Twin Day
Thursday, 2/10 – Dress for your Profession Day
Week 4
Monday, 2/14 – Show Off Your Cultural Heritage Day
Tuesday, 2/15 – Decades Day
Wednesday, 2/16 – Nerd Day
Thursday, 2/17 – Mismatch/Wacky Hair and outfit Day
---
Dance
FEBRUARY 11
7 p.m.-10 p.m.
alumni hall
"Stoplight Party" – themed blacklight dance party, where Green = 'feel free to talk to me,' Yellow = 'it's complicated,' and Red = 'stay away' or 'taken.'
Dress-up is optional. Themed glow sticks will be provided. Table games, dance games, refreshments and euphoria face paint/make-up stand equals fun for everyone!
---
Skate Party at Westville
FEBRUARY 15
1 p.m.-4 p.m.
DSAC
Celebrate Black History Month "Roll Bounce" style, with an afternoon of roller-skating and laser tag fun with friends on the ThrillAmaze portable skate rink, provided by Dwayne Hunter, former president of Black Student Union and Entrepreneurship student. 
---
Pride Professional Development Night
FEBRUARY 15
4 p.m.-7 p.m.
HAmmond Campus: SULB, Third Floor
At Pride Professional Development Night you'll be able to obtain a resume and LinkedIn review from employers and alumni, participate in mock interview(s), take a free LinkedIn profile picture headshot and more.
You'll also be able to join featured employer panels featuring discussion topics about diversity, equity and inclusion in the workplace. There will be a padfolio giveaway to the first 100 students who participate in the five sessions!
---
The Mane Event-Cancelled
FEBRUARY 17
The VIP Experience at The Mane Event is canceled due to impending inclement weather. The basketball games will still take place as scheduled and are open for general attendance.
Door open at 4 p.m.
Hammond Campus: Fitness and recreation center, John friend court
Cheer on men's and women's basketball while enjoying free food, giveaways and more at HoCo's biggest event! This year's Student Fan Experience will include walking tacos, Dippin' Dots ice cream, a popcorn bar and more.
All PNW students admitted free with PNW student ID.
Arrive early to receive a HoCo t-shirt!
Schedule of Events
4 p.m. – Doors open
5 p.m. – PNW women's basketball vs. Lake Superior State
7 p.m. – PNW men's basketball vs. Lake Superior State
Sponsored By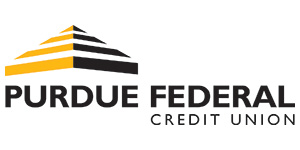 Congrats to Our "Art of the Pride" Winner!
Thank you to everyone who participated and voted for this year's Art of the Pride Photography Contest. This year's winner is Jenna Alsharif from the College of Humanities, Education and Social Sciences.
Name of Photograph
Corridor
About the Photo
"I took this shot in fall 2020 semester. I love the first time of the semester where everyone tries to take a seat under the corridor, and I used to do homework there as well. I was using my film camera at the time with a black-and-white film, and I could tell the leaves were going to create a great shadow. I also took this to commemorate my time at Purdue Northwest and to look back on what has changed…and also wonder on the past alumni who have seen this building themselves."
Congratulations, Jenna! She will receive an Apple iPad sponsored by the PNW Alumni Community.
---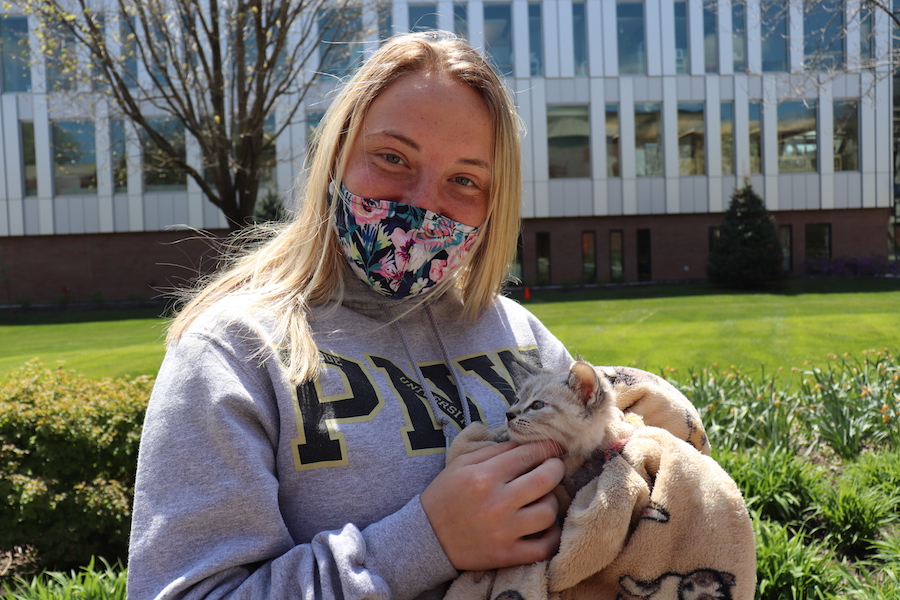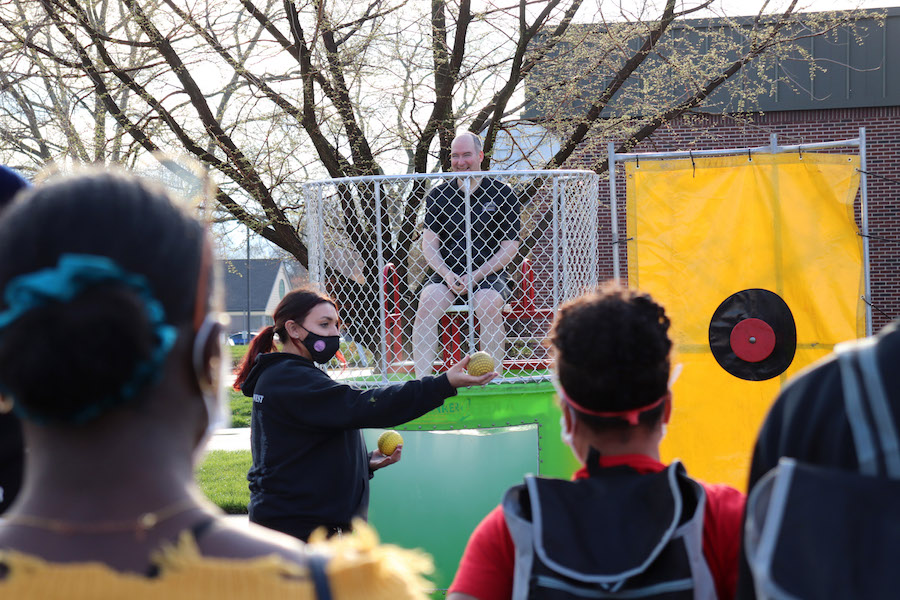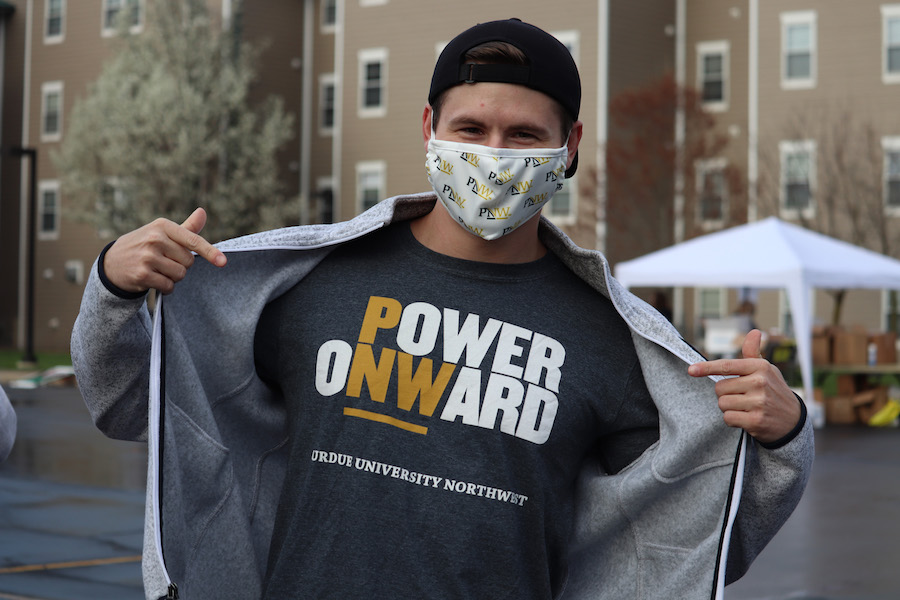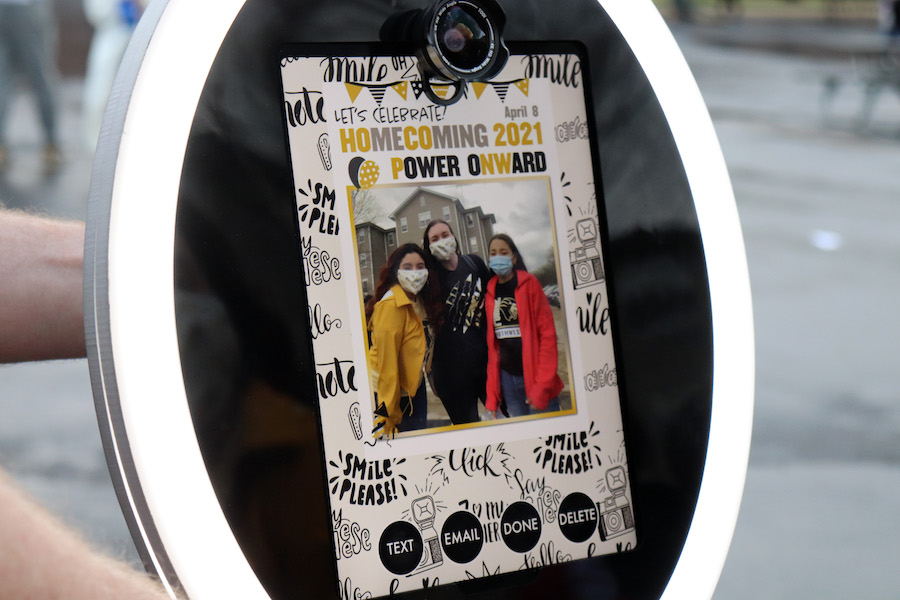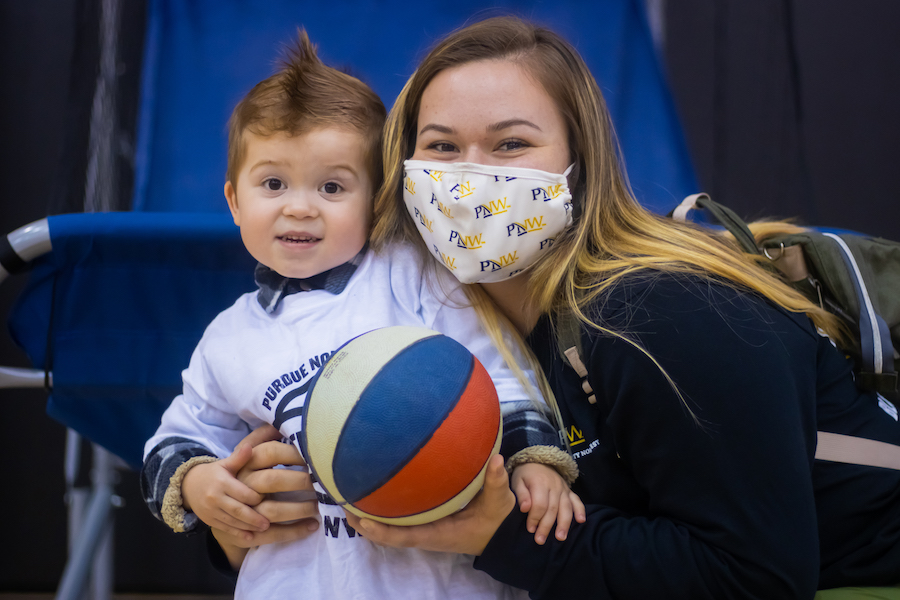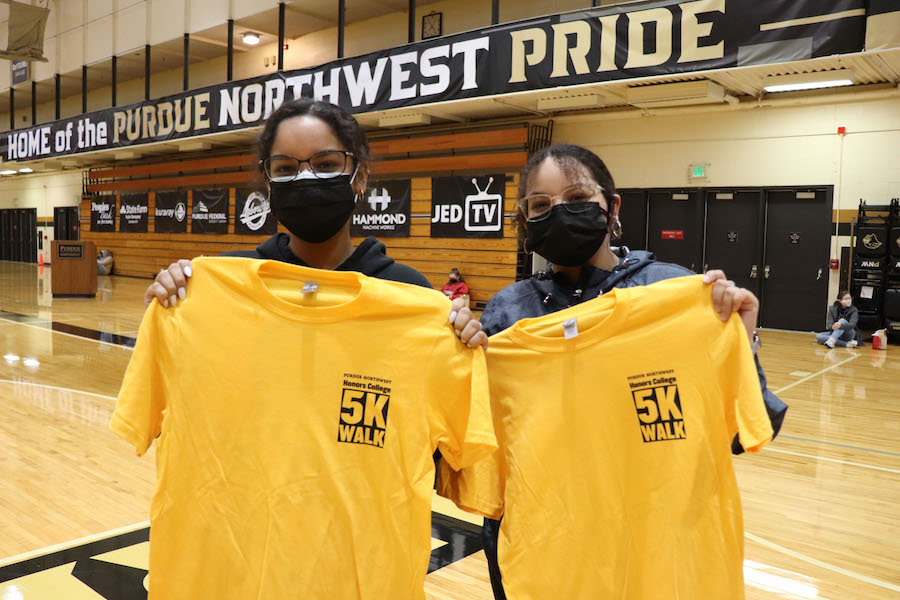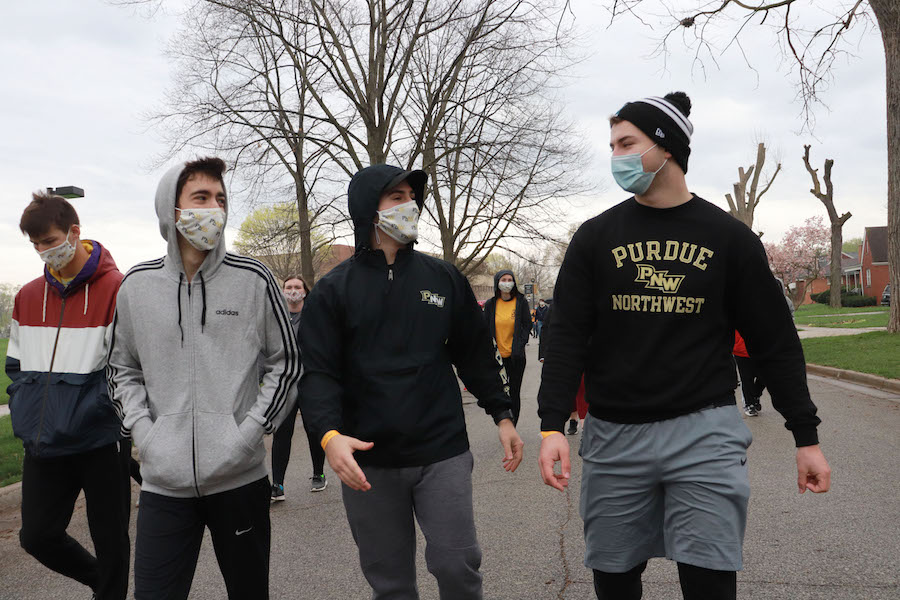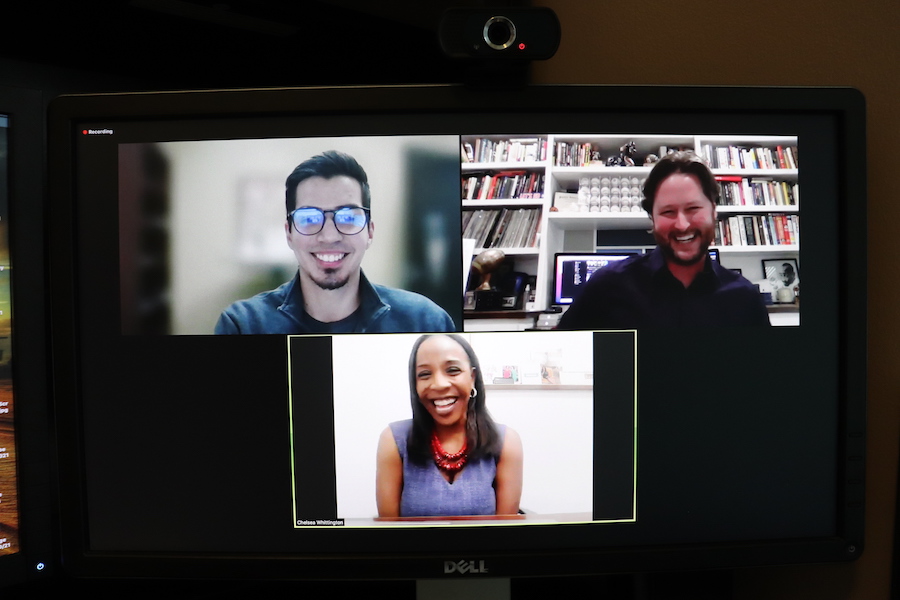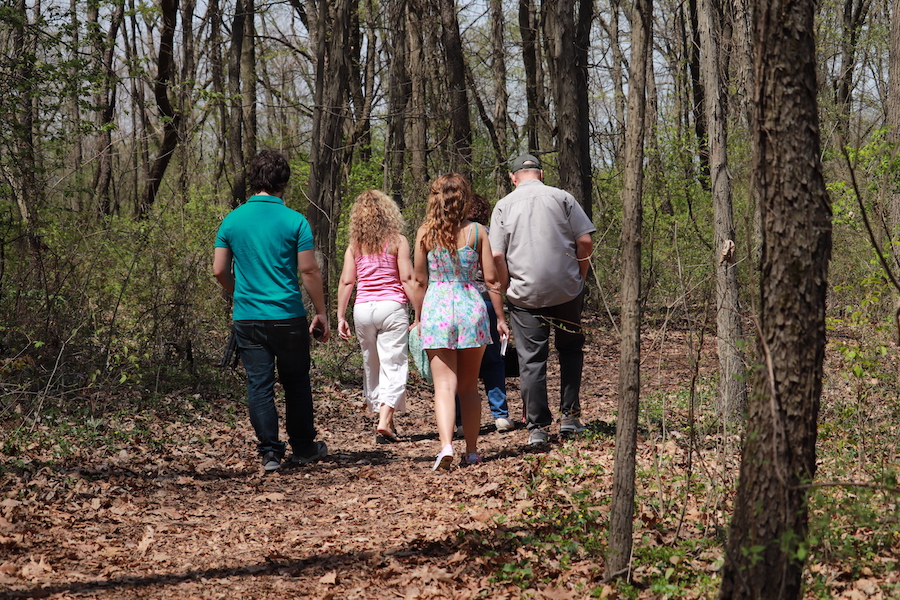 Powering Onward
PNW students have plenty of ways to get involved, make new friends and create lasting college memories.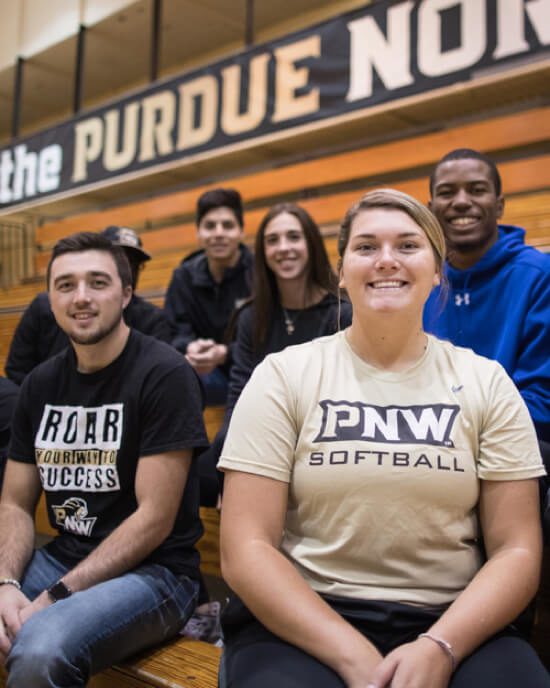 Explore the latest in sports from the PNW Athletics department.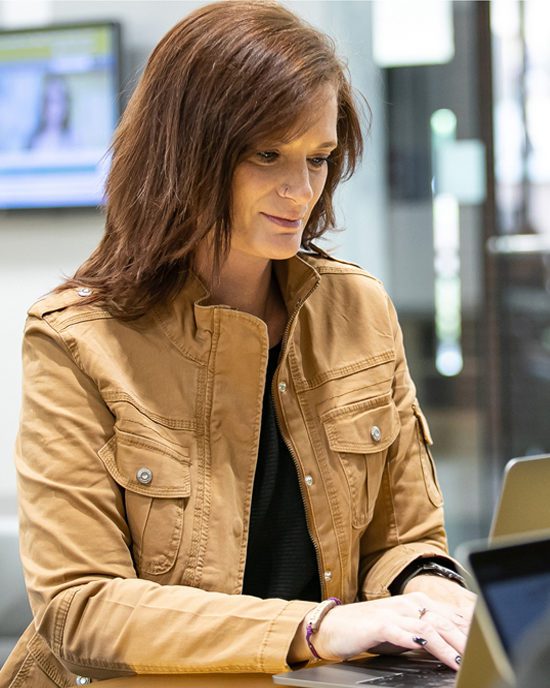 From alumni perks to special events, explore all of the benefits of being a Purdue Northwest grad!