Vaccine Incentive Winner: Michelle Mason
October 18, 2021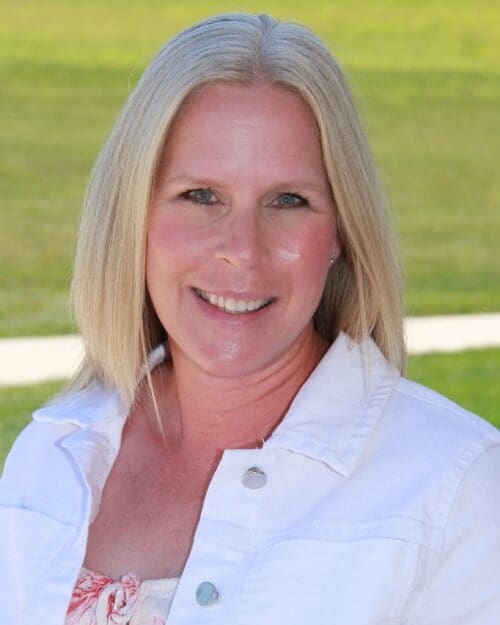 We're talking to winners from PNW's Vaccine Incentive Program to learn more about what prompted them to get vaccinated!
Today, meet Michelle Mason, MSN, RN,  a visiting professor in the College of Nursing. She has taught at PNW since 2019.
Why did you choose to get vaccinated against COVID-19 when you were eligible?
I chose to be vaccinated when eligible because it is the number one way to protect myself from COVID-19. It is the single most important thing we can do, individually and collectively, to advance and sustain our forward momentum!
In doing this we can "Power Onward!" Personally, I am vaccinated because I am a wife, mother, sister, daughter. I am a frontline health care worker taking care of hospitalized patients. I am giving COVID-19 vaccines to the community. I am teaching future nurses face-to-face on campus and in clinical settings.
What would you say to your peers to encourage them to get vaccinated?
Get vaccinated! If not for yourself and your family and friends, do so for your patients. COVID is an endemic now. Just like the vaccines we have received and will receive, it keeps us safe and reduces comorbidities and mortalities.
What benefit is there to being a vaccinated student body?
We are face-to-face again. Being safe and healthy to be able to do the things we want to and need to do moving forward in Nursing!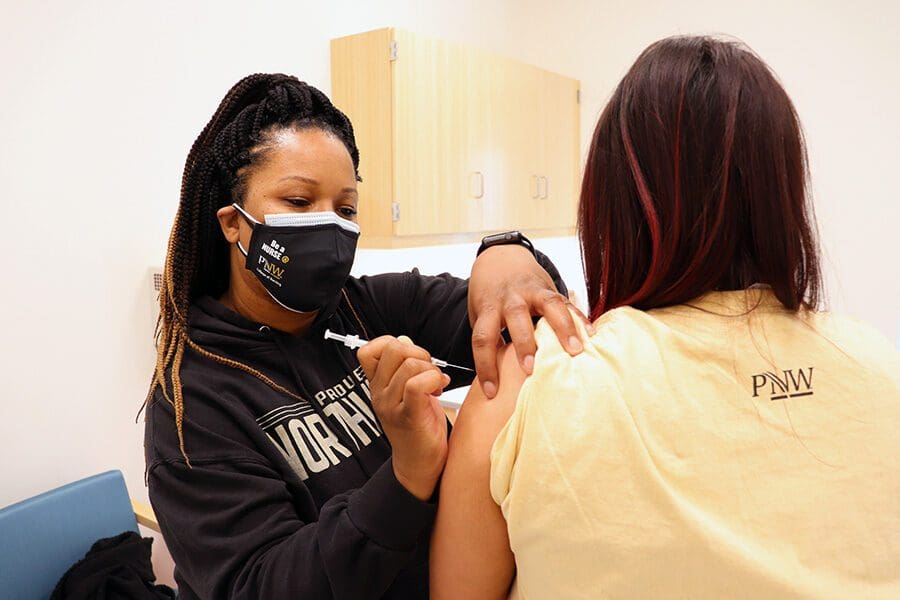 Vaccine Incentive Program
The single best way to protect you and your family from COVID-19 is by getting vaccinated. PNW students who choose to get vaccinated against COVID-19 can enter drawings for prizes including a $2,000 tuition credit!