What Do Integrative Human Health Students and Graduates Do?
June 14, 2021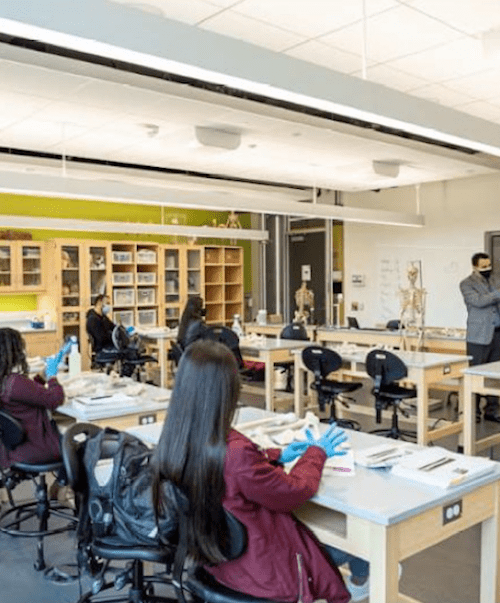 PNW's Integrative Human Health program offers practicum credits, a capstone course and hands-on research opportunities. We have a Clinical and Applied Human Physiology Laboratory on the Hammond campus that has a focus on studies related to blood pressure regulation and cardiovascular health and we have an Exercise Physiology and Human Performance Laboratory on the Westville campus that focuses on Exercise Prescription and Aerobic Fitness. We also have additional opportunities for research in public health and epidemiology.
We have outstanding facilities on both campuses, with spaces in the new state-of-the-art Nils K. Nelson building on the Hammond campus and the James B. Dworkin Student Services & Activities Complex on the Westville campus.
Typical Integrative Human Health Careers
Research: Integrative Human Health graduates can pursue positions in clinical research, cardiovascular technology, or pain management. Our program emphasizes a very proactive holistic approach to human health.
Health Care: Many of our students go on into professional programs including Doctor of Physical Therapy, Physician Assistant, and Medical School. However, with a B.S. degree students can pursue careers in polysomnography (sleep studies), cardiopulmonary rehabilitation, orthopedic technology, and many others.
Public Health and Healthcare Administration: Graduates pursue careers in occupational health & industrial hygiene, public health education, medical records and insurance, healthcare administration, community health, and epidemiology.
Education: Our integrative human health program has a focus on hands-on, experiential learning, and applications to the real world. Our goal is for graduates to be lifelong learners who are creative, altruistic, and leaders in their chosen fields.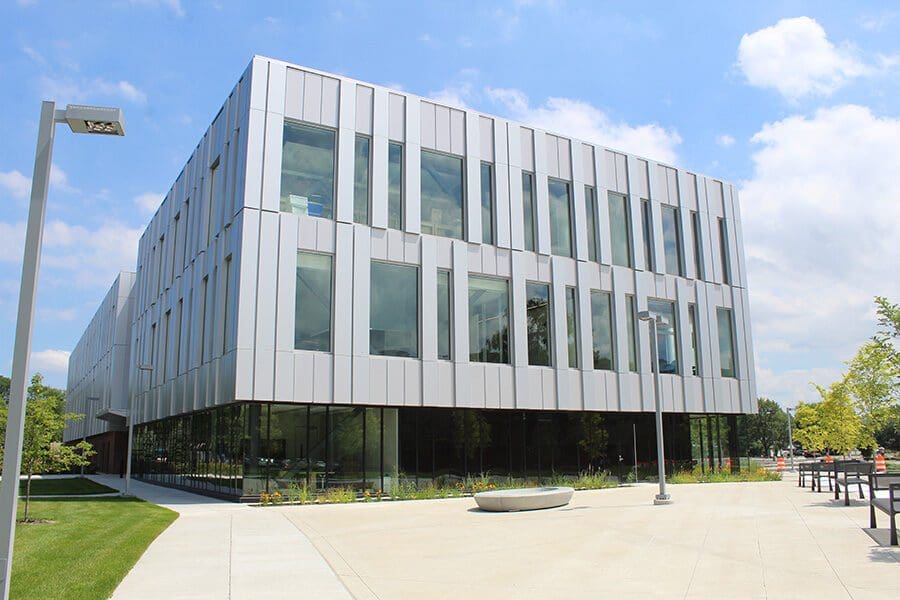 New Directions for Careers in the 21st Century
Health Informatics: Health Informatics (HI) is a relatively new, interdisciplinary field. Health Informatics, also called Health Information Systems, uses information technology to organize and analyze health records to improve healthcare outcomes. Health informatics deals with the resources, devices, and methods to utilize acquisition, storage, retrieval, and use of information in health and medicine. Practical application is seen in Electronic Health Record (EHR), which was fully implemented in 2020 to replace patient's paper chart, and gave patients access to their EHR through the Internet.
Cardiovascular and Sleep Technology: Cardiovascular technologists can pursue careers that may assist with invasive procedures such as inserting stents or pacemakers, or lead non-invasive procedures such as electrocardiography, ambulatory blood pressure recordings, or imaging such as sonography. Sleep technologists lead polysomnography (sleep) studies that often include overnight electroencephalography, electrocardiography, and electromyography. In addition, sleep technologists help to screen and treat sleep disorders such as apnea and insomnia.