Your New PNW.EDU
February 25, 2020
Welcome to a new look for pnw.edu! As you've seen, we have redesigned the website, modernizing the look and feel, streamlining the navigation and enhancing the web experience for all of our users.
We're excited for the change. That said, we know there will be an adjustment from the old site to the new one, and so we wanted to prepare you on what to expect.
Where Is Your Stuff?
We know that's the biggest question! We've made some significant changes to help our users—particularly prospective students. As a result, some items may not be located exactly where you've found them in the past.
Watch our video to see how to access the resources you use most. You can also read the details below.
So where is your stuff? We recommend looking in three key places:
1. "Information For" Pages
Found at the bottom right of every page of the site, our "Information For" pages collect key links and resources for specific audiences, including current students and faculty and staff. This is a good place to look for links and services you use all the time.
Mobile (After Clicking the Mobile Navigation Menu at Top Left)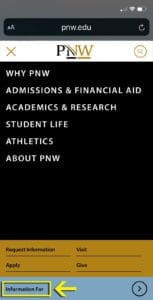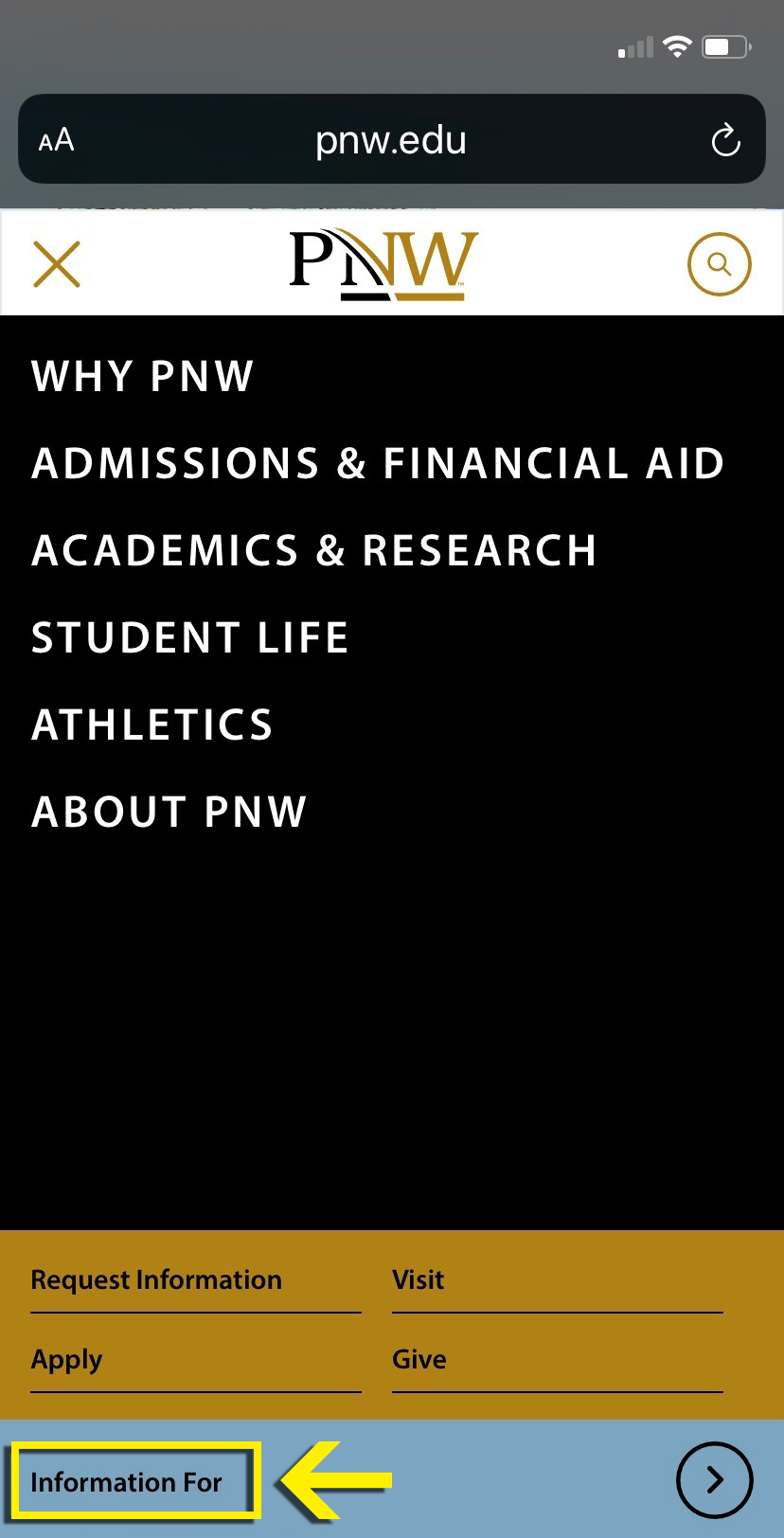 Desktop
2. Academic and Administrative Offices
Located in the footer of every page of the site, this page offers an alphabetical listing of offices throughout PNW, from the Bursar to the College of Technology. This is a great way to access services affiliated with specific departments.

3. Search
Located at the top right of every page on the site, our search interface gives you the option to search for specific people, pages and places.
A note: because our internal site search is run by Google, there will be a transition period before the search results reflect the new site structure. We will be linking old results to new ones behind the scenes, though, so clicking search results should still get you where you want to go.
Mobile (Mobile Navigation at Left, Search at Right)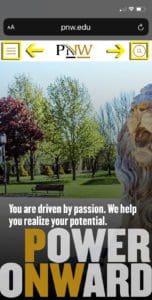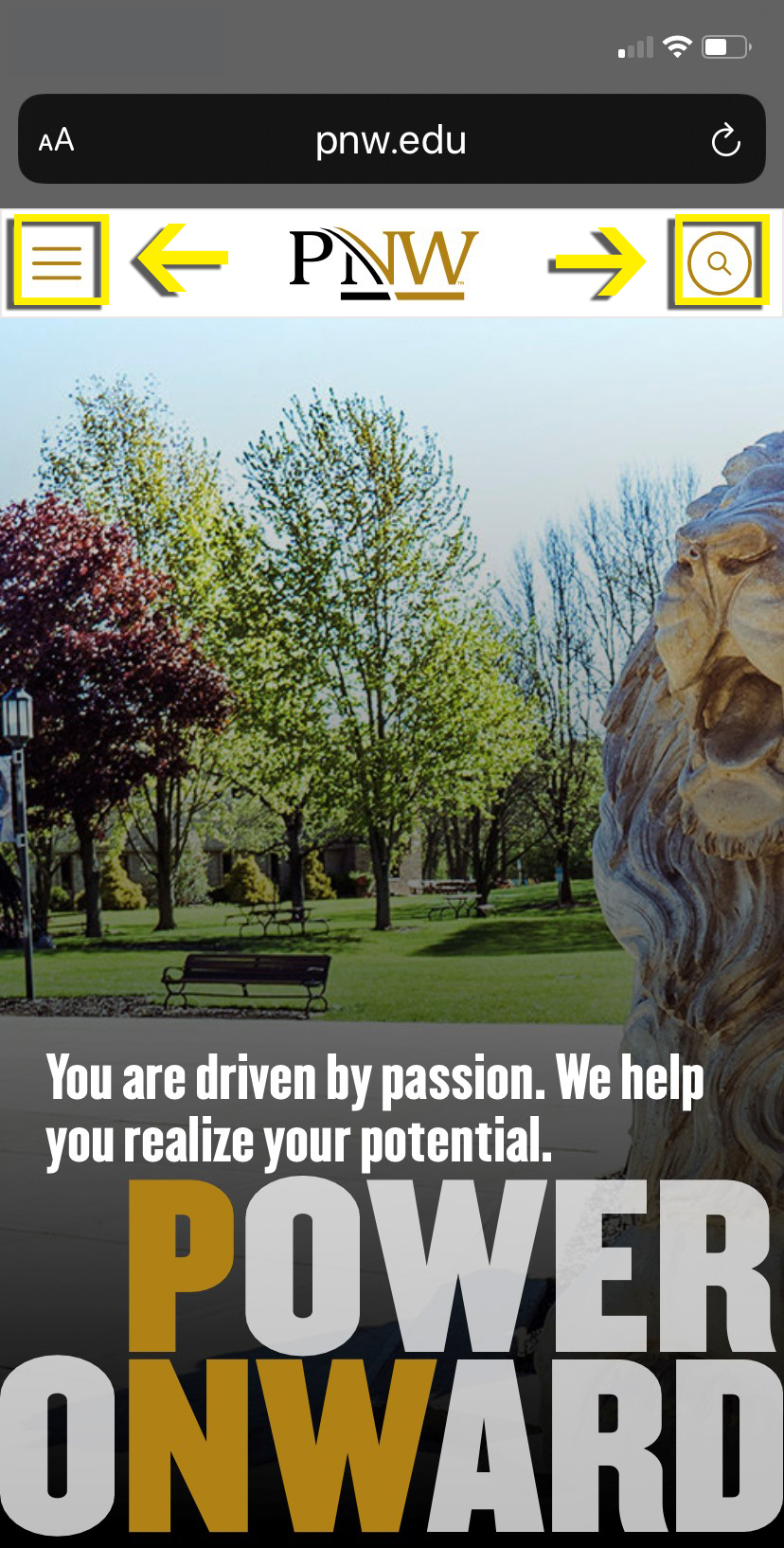 Desktop
We Need Your Feedback!
Our new website is the first step toward a better pnw.edu, not a final product. As we make this transition, we know we still have content to develop and improvements to make.
We welcome your feedback! You can access our feedback form here—or you can see it in the footer of every page. If you're experiencing an issue, please let us know so we can make it better.
James Seidler
Director of Web Services
Purdue University Northwest
FAQs
1. How can I register for classes?
Registration for the fall 2020 semester starts March 2. Be ready to sign up for classes with the following links:
2. Where do I find…?
Here are some direct links for frequently used PNW services. Bookmark these for direct reference!