A Community of Healthcare: Meet PNW Graduate Michael Young
December 9, 2021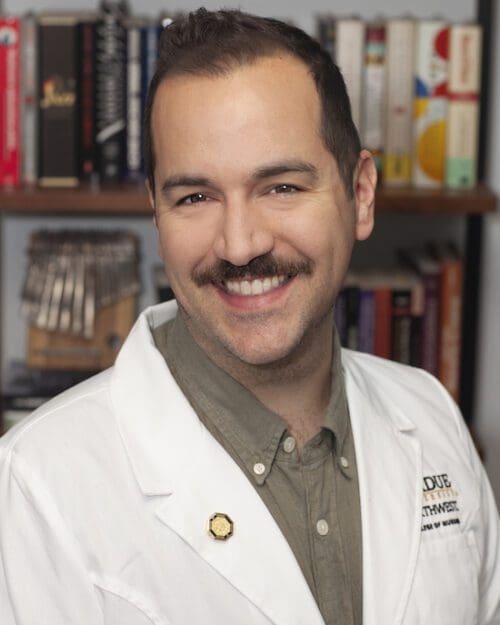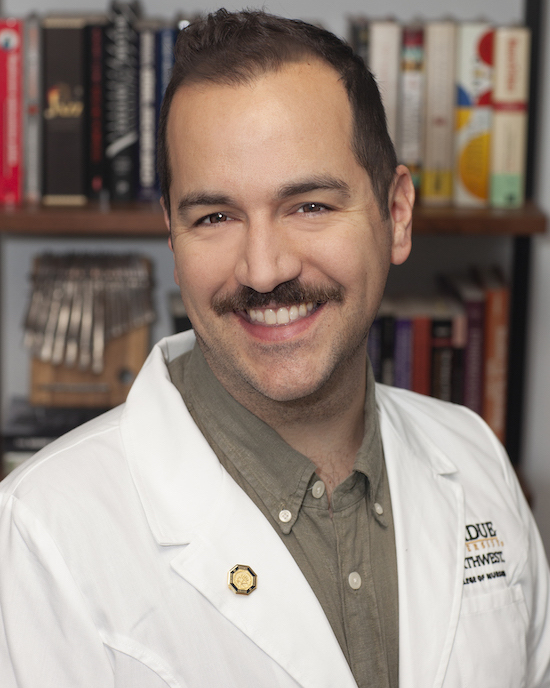 Growing up in a family of healthcare workers, Michael Young, '21, always kept the notion of a career in healthcare at the back of his mind. "Growing up in that environment, I came to appreciate all the things that nurses and healthcare workers do," says Young. "I realized they were there for people at the worst moments of their lives and I thought that was a really powerful and inspiring way to help the community."
The Highland resident started out on a different career path as a professor of music teaching ethnomusicology at the university level. While he loved teaching and researching, he soon came to realize that a long-term career in that field wasn't sustainable. "I took a step back and thought about what would make me happy," says Young. "Where could I make a positive impact. I looked around and thought nursing could be an opportunity for me."
Changing Careers
Purdue University Northwest (PNW) was an obvious choice for Young. He was attracted to the university because it was local, it had an accelerated bachelor's second degree program in nursing, and it was a quality nursing program. "It's a great program," says Young. "Hospitals in the area know that Purdue Northwest nursing graduates are very well prepared. Graduates of the program have a high licensure pass rate and are highly sought after because of the training we receive."
While working on his prerequisites to get into the nursing program, Young became certified as a nurse's aide and started working in a hospital. "I just loved it immediately," says Young. "It was the night shift, a busy floor, there were a lot of things not to like, but I really enjoyed it." Young acknowledges that this experience solidified his decision to go into nursing and provided the strength he needed to get through the academic program in nursing.
Taking Advantage of Opportunities
"I realized in the first semester that is was going to be a very difficult program," says Young. "It hit me like a ton of bricks. It was very challenging, very exhausting but I grew a lot. It was a good difficult." The challenges were offset by what Young refers to as "the camaraderie of the program" or the professors supporting their students and the students supporting each other.
Young was a supplemental instructor for pathophysiology classes, which he claims helped him as much as those attending his study sessions. "Being able to talk to other students and work through the material with them helped me better understand it," says Young. "That was a big part of my success in the program." He also believes being a supplemental instructor and helping students work through the material was great practice for his future career in nursing. "Nurses are teachers," says Young. "A lot of what nurses do is explain to patients what is going on with their bodies, what the treatment is and helping them understand and take in all the information."
The opportunity to see a variety of different healthcare settings was a benefit of the PNW nursing program that Young appreciated. "It a great help in figuring out what my ideal work environment would be," he says. "It gave me the opportunity to see a lot of different places and be able to compare them. The department really does a great job in finding diverse clinical experiences for us." A few of the clinical environments Young was able to experience were school nursing, shadowing case managers at a hospital and working at a vaccine clinic. "I learned so much about nursing jobs that I didn't realize were nursing jobs," he said.
Young is currently in the process of getting his nursing license and looking at a couple of different hospitals in the area for a position in critical care.  He has some advice for students beginning their academic career in nursing, "When the program seems like you can't get through it and you want to give up, try to hold on and take strength in knowing that at the end of the day you're going to help people when they need it most. Keep in mind all the good you're going to be able to do."
Who Inspired You?
Many of the professors in the College of Nursing.
"The professors who inspired me the most were the ones that reminded me that what a nurse does is all encompassing. It's taking care of the whole person. Having these professors reminded me of the greater impact of nursing and that was really inspiring."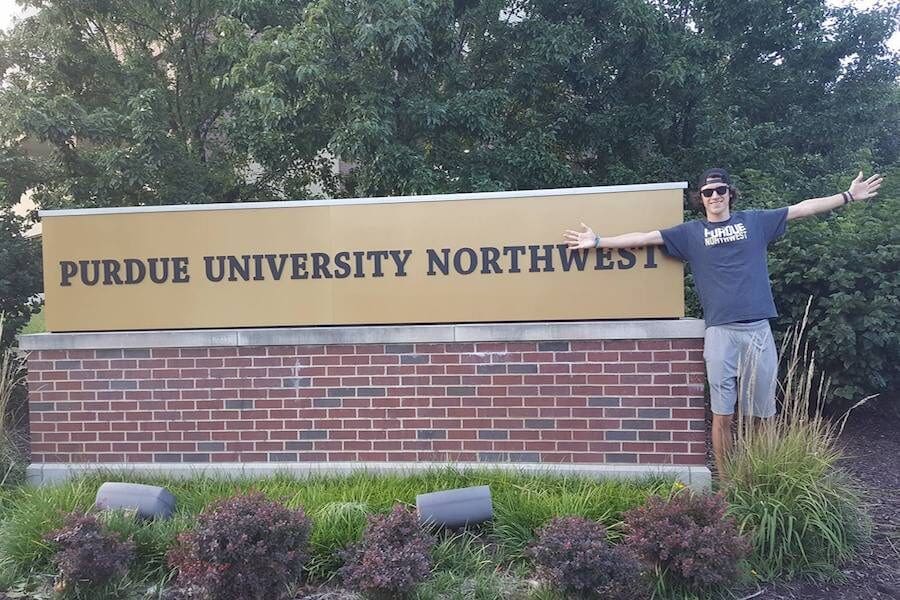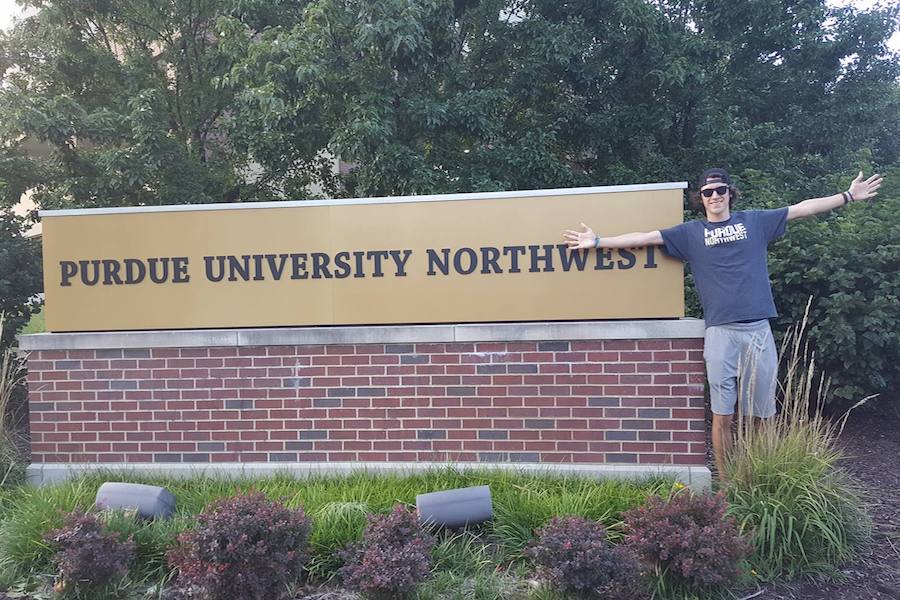 Meet the Fall 2021 Graduates
Discover what motivates our remarkable Fall 2021 graduates—and how they Powered Onward through a year unlike any other.