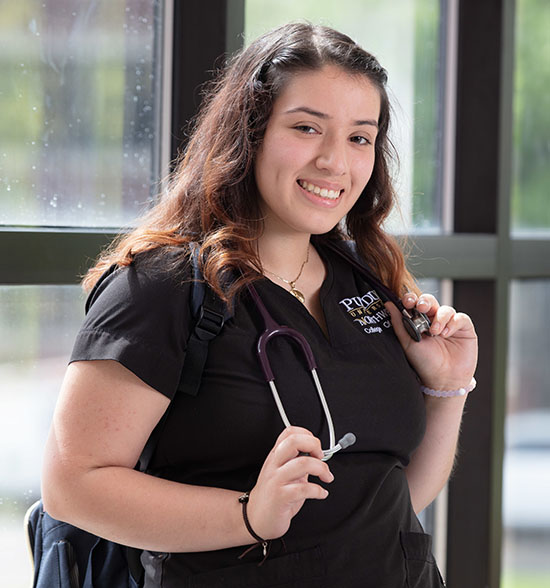 College of Nursing
Grow your career in the country's most trusted profession by enrolling in PNW's College of Nursing, a designated NLN Center of Nursing Excellence.
Kickstart Your Career
Our rigorous programs bring real-world experience to the classroom, building the knowledge you need to succeed.
Undergraduate
---
Graduate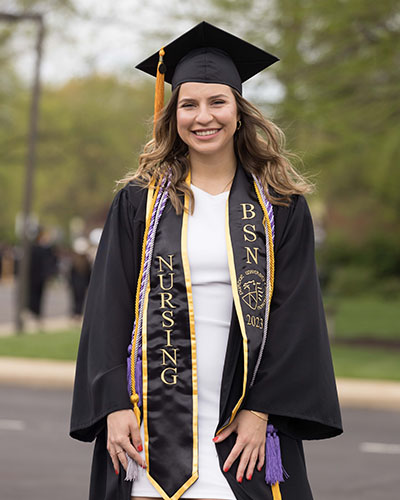 I was also able to work hands-on with the instructors and other students – it was like a close-knit community. The instructors provided us with really great resources to help us succeed and get us ready for our real careers.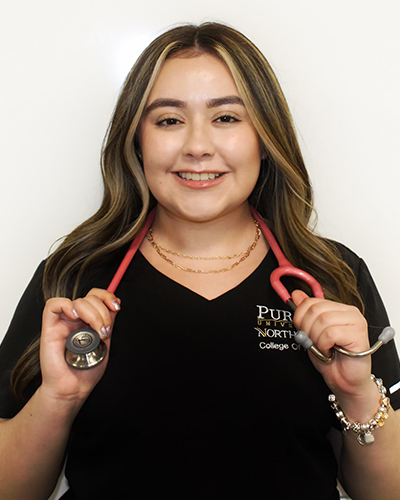 I really got that one-on-one experience with my professors. I liked being able to contact them and having them respond quickly. They were always there and willing to help.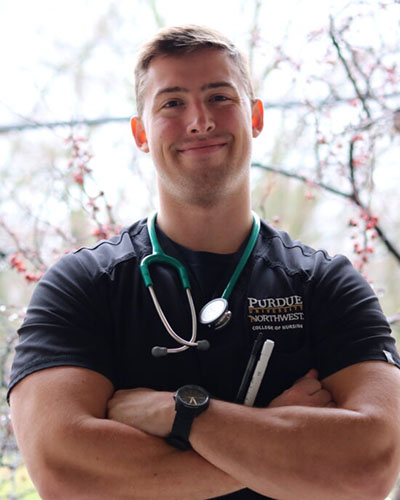 The reason I love PNW is it has a really great reputation, great job placement, great clinicals and great professors. It's affordable, close to home, and you're able to get involved on campus.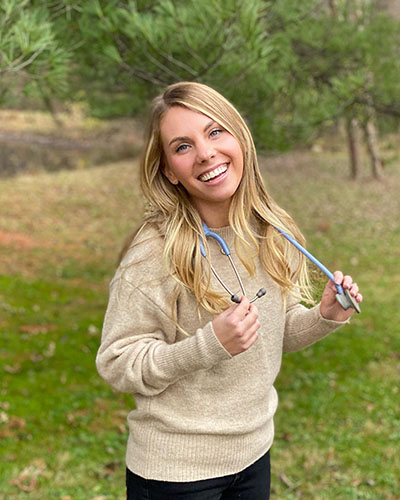 What really drew me here was all the amazing things I had heard and read about the Purdue Northwest nursing degree and its reputation within the healthcare field.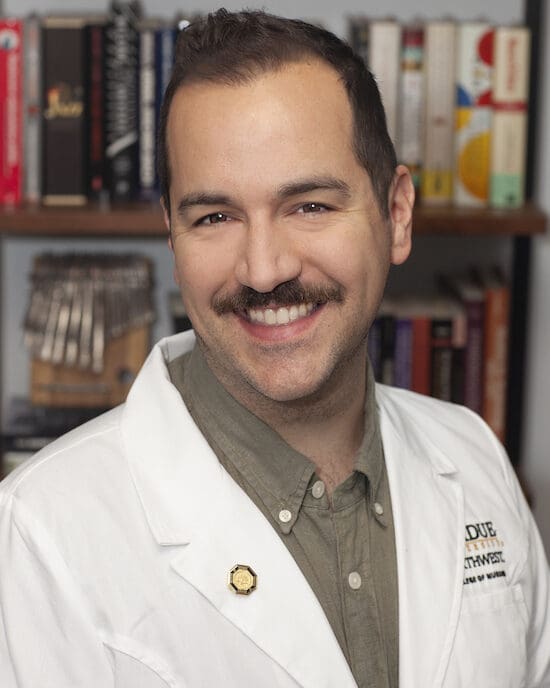 Hospitals in the area know that Purdue Northwest nursing graduates are very well prepared. Graduates of the program have a high licensure pass rate and are highly sought after because of the training we receive.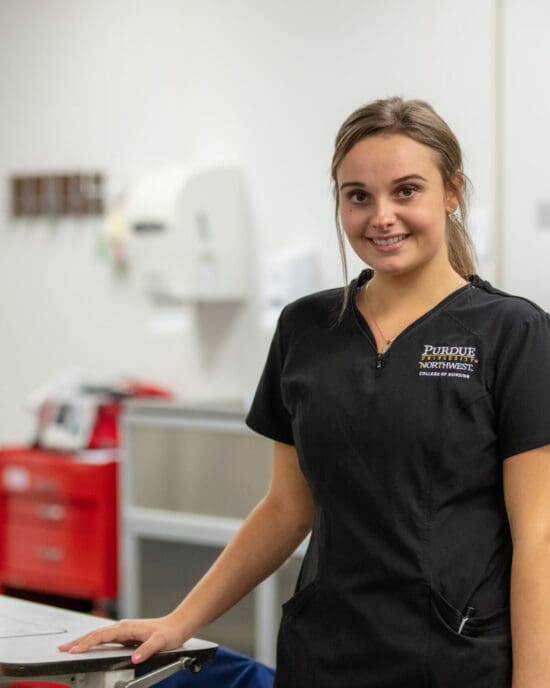 The nursing program at PNW prepares you for what you will need to do from beginning to end with a patient.
PNW is helping me reach my career goal because everyone is available all the time. If I ever have a question, my professors are always there, and the S.I. sessions have always been really helpful. It's really nice to talk to someone who has passed the class. It's motivational and makes me feel like I can do it too.
The Highest Standard
PNW's College of Nursing is a designated NLN Center of Nursing Excellence. The recognition is given to nursing programs that demonstrate sustained excellence in faculty development, nursing education research, and in student learning and professional development
Additional Resources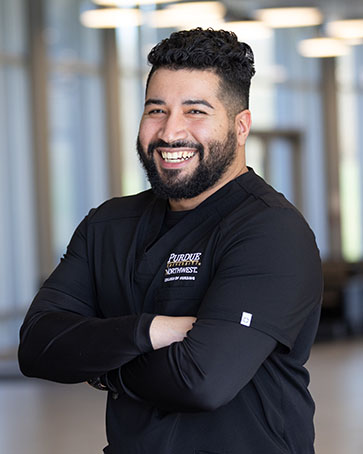 Online Programs
Our online nursing programs offer working nurses a high-quality and affordable pathway to your next credential.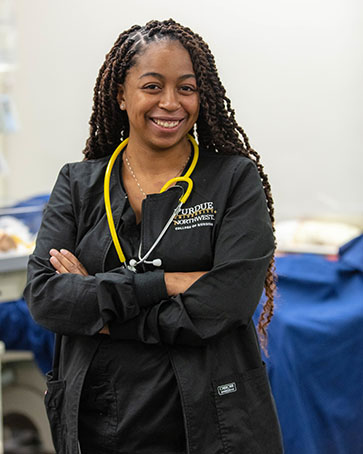 How to Apply
No matter where you are in your career, PNW's College of Nursing has a program to help you move forward.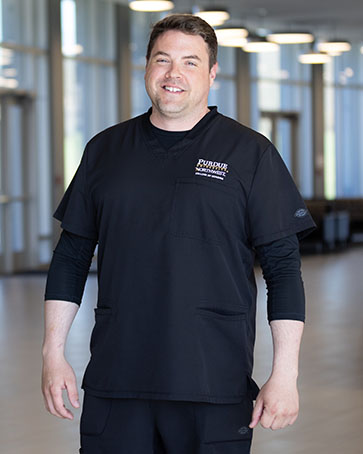 Student Resources
Explore essential resources to help you on your path to success.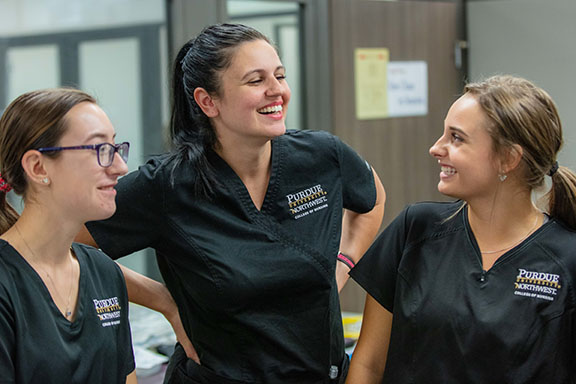 PNW's College of Nursing Earns National Recognition
College of Nursing
Purdue University Northwest (PNW) is recognized for its campus diversity and several undergraduate programs in U.S. News & World Report's 2022-2023 annual Best Colleges rankings. PNW's Bachelor of Science in Nursing (BSN) program was included nationally among best undergraduate and graduate nursing programs.
See Online Program Recognition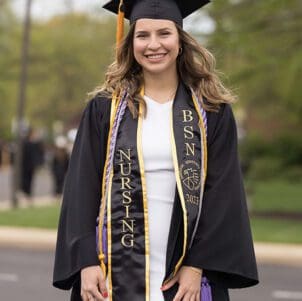 Chancellor Medallion Recipient: Meet 2023 PNW graduate Bozana Cucuz
Bozana Cucuz, '23, always wanted to work in the health care field, and nursing seemed the most direct route. That led her to earn a bachelor of science degree in Nursing from Purdue University Northwest's (PNW) College of Nursing.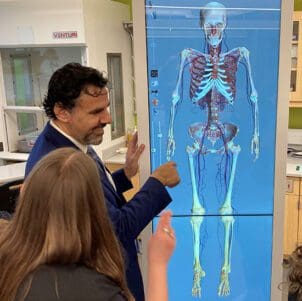 Virtual Anatomy Tables Fuel High-Tech Learning
Students in anatomy, physiology, and nursing courses at Purdue University Northwest (PNW) are training with a more in-depth and interactive view of the human body thanks to two high-tech Anatomage tables being steered by faculty members in the department of Biological Sciences and the College of Nursing.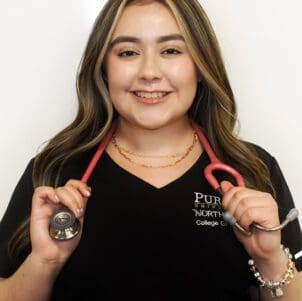 The frontline of health care: Meet 2023 PNW graduate Kimberly Lozano
Kimberly Lozano, '23, became interested in the health care field in high school when she completed a class to become a certified nursing assistant (CNA).
Accreditation

The Accreditation Commission for Education in Nursing, Inc. (ACEN) granted continuing accreditation to the baccalaureate, master's and post-master's certificate programs with the next evaluation visit scheduled for fall 2027.
See Student Outcomes

Effective July 18, 2022, the post-master's doctor of nursing practice (DNP) program is a candidate for initial accreditation by the Accreditation Commission for Education in Nursing. This candidacy status expires on July 18, 2024.
See Accreditation Status